The 2019 Yamaha YZF-R25 takes a cue from the YZF-R6 and YZF-R1 for its styling.

The updated suspension gives the bike much better handling.

However, the frame and engine remain the same.
We wondered how we'd receive the 2019 Yamaha YZF-R25 when we picked it up from Hong Leong Yamaha Motor in Sungai Buloh.
After all, the 2019 R25 is cosmetically new while retaining the same engine and frame. The front forks are now upside-down, but basically that's it.
That's until we rode it.
Styling
The Yamaha YZF-R6/YZF-R1 inspired styling certainly gave the bike a fresher look in the bike's mid-lifespan (wish that could happen with humans).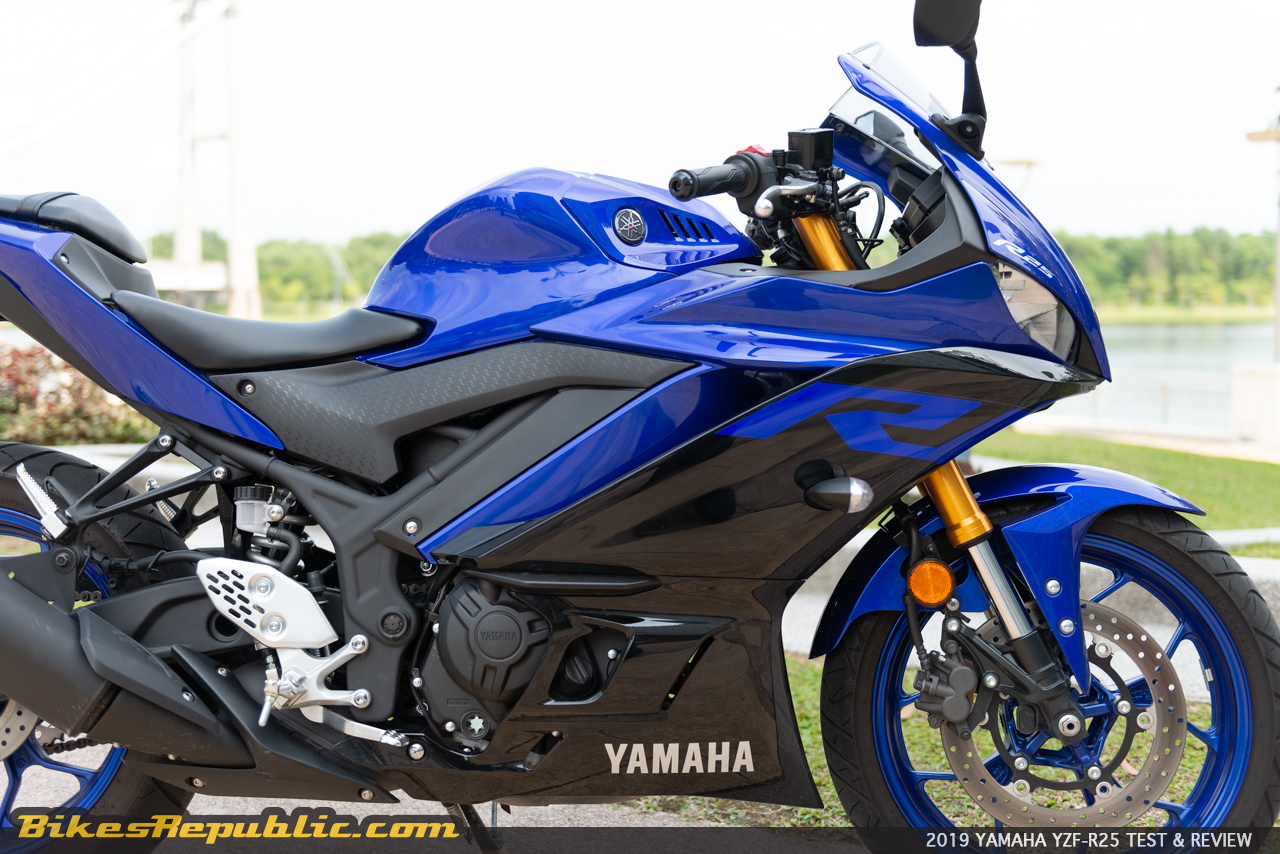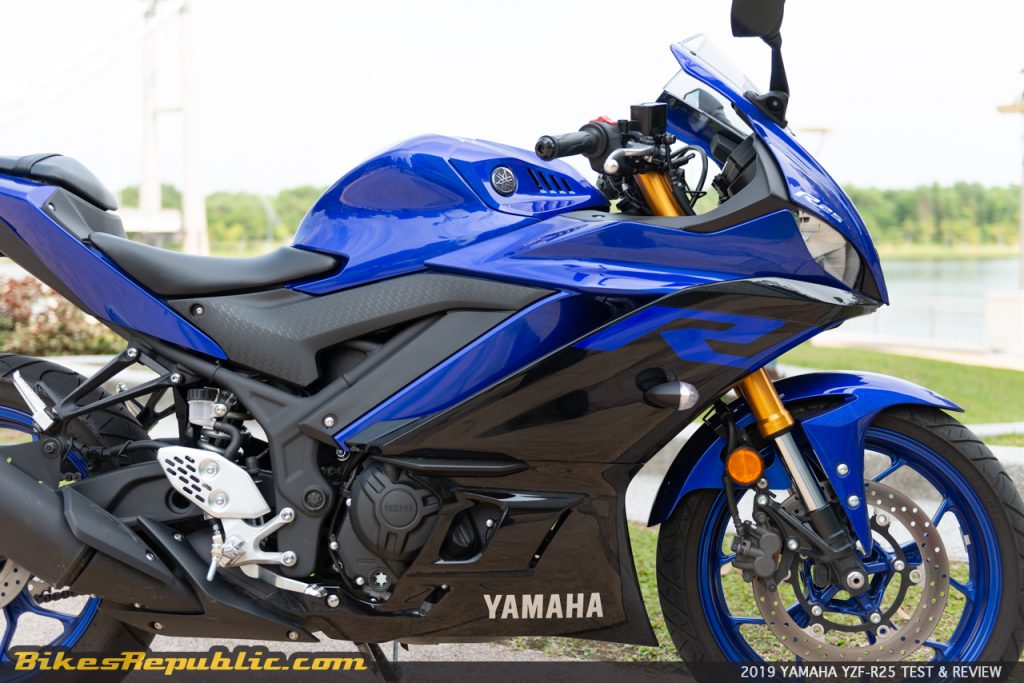 The fairing looks simple in pictures but there are some pretty nifty details to admire. Additionally, it gives the look of a larger bike. The fuel tank was certainly updated and looked like it was lifted off the YZF-R1M.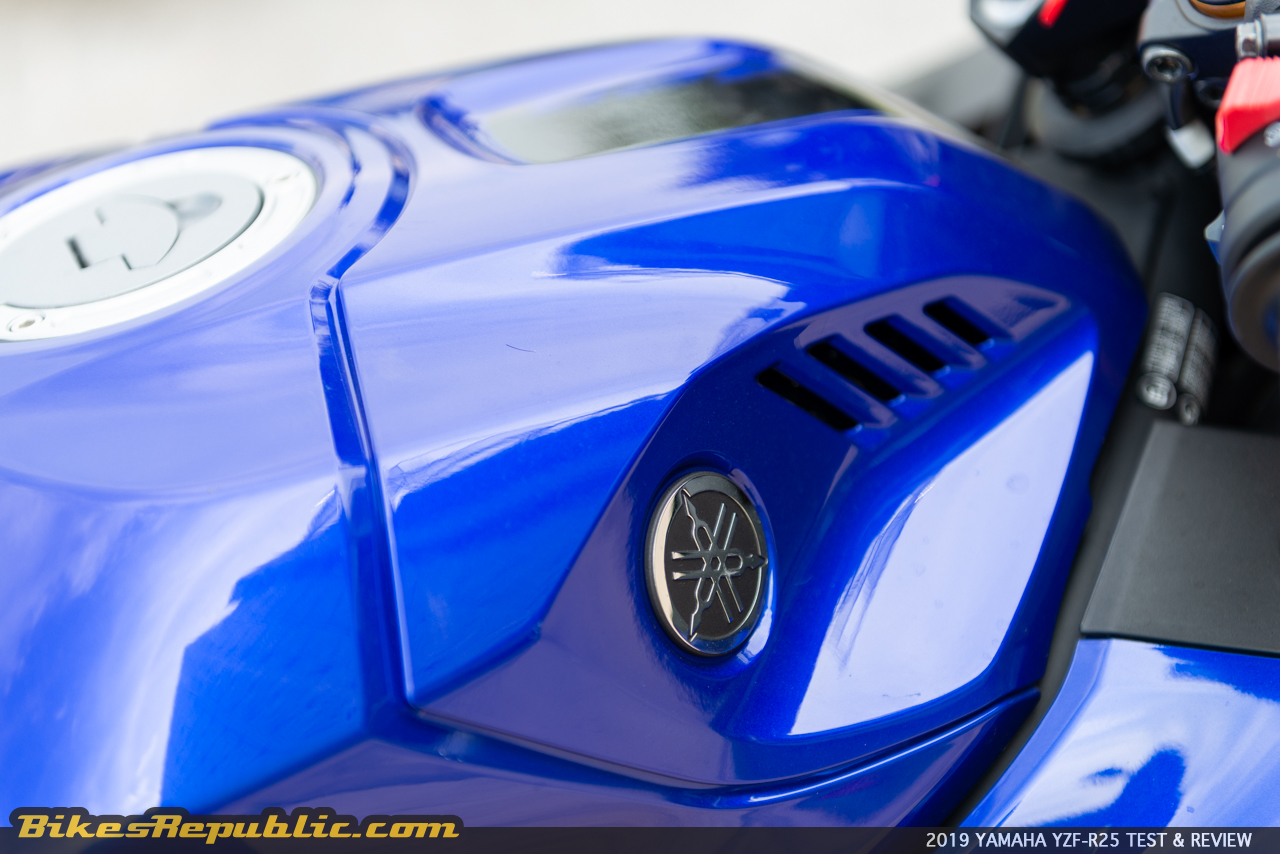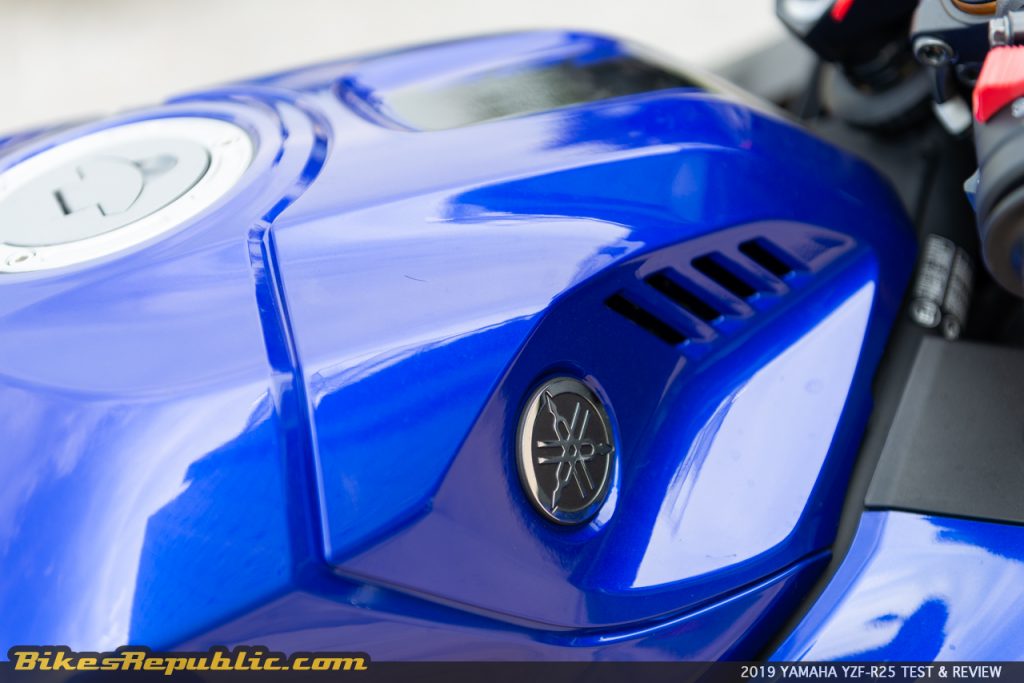 Yamaha retained the styling of the old bike for the tailsection.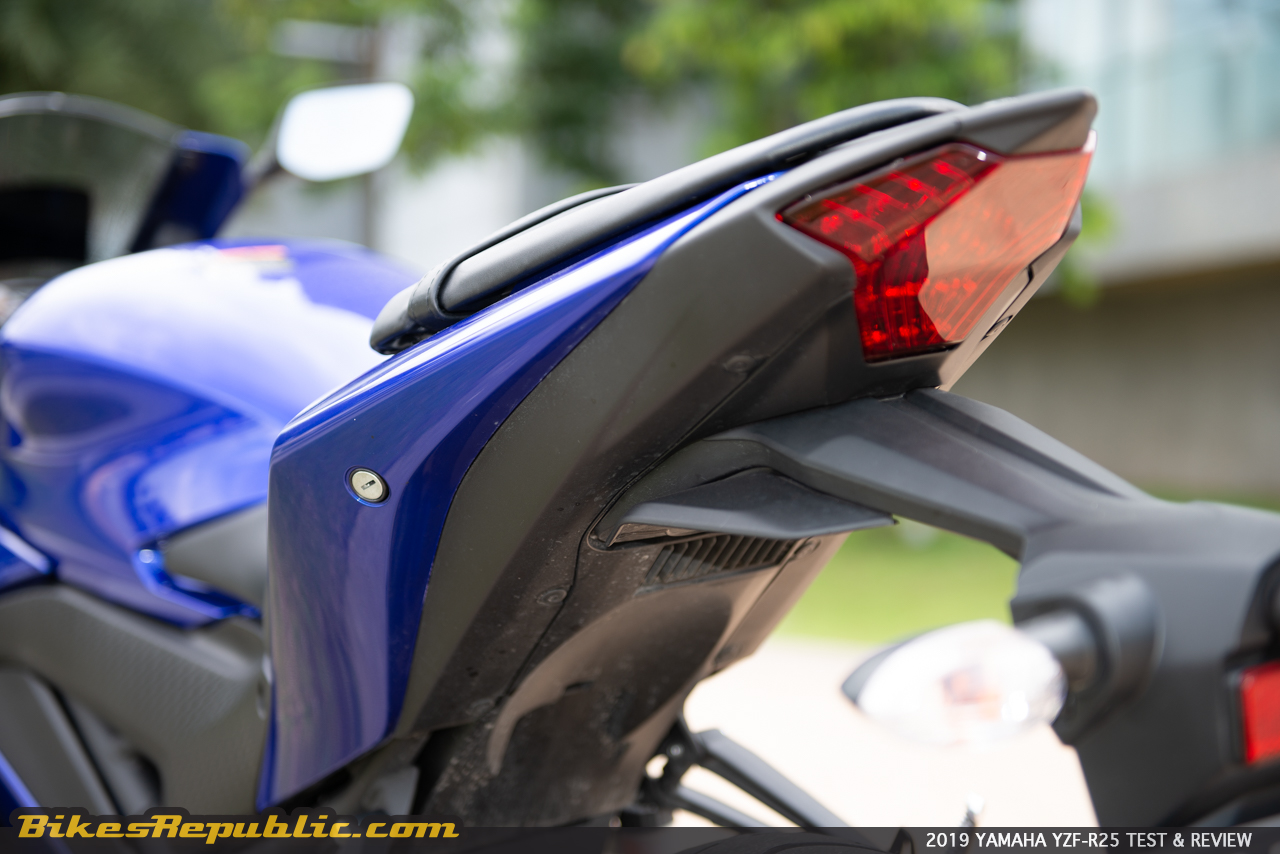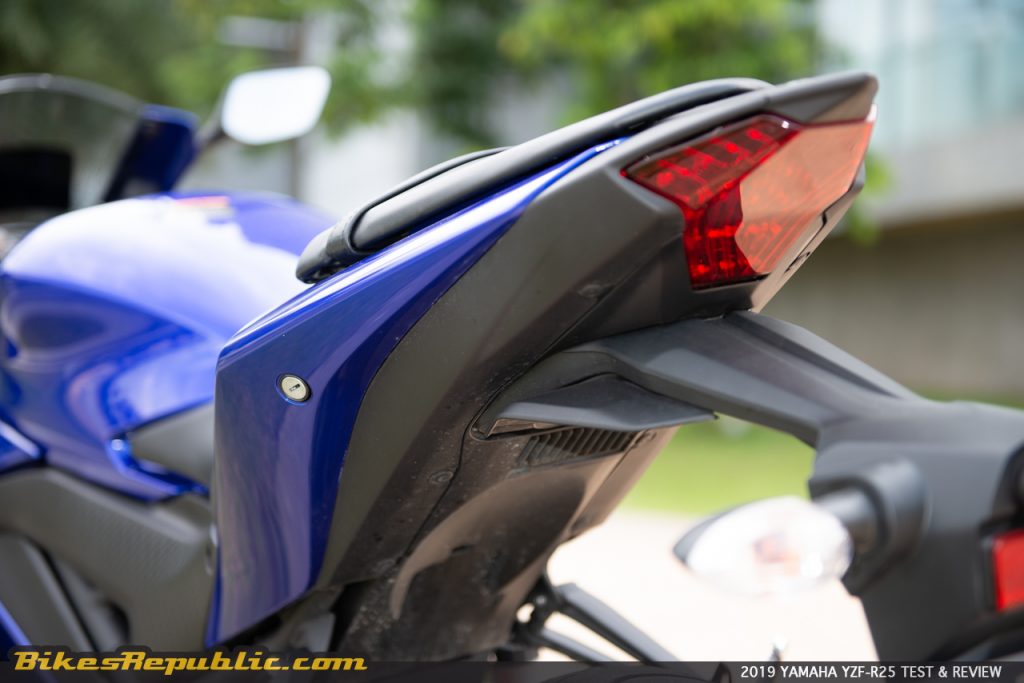 Instrumentation, electrics
There is a new LCD screen embedded behind the windscreen. It's not exactly elegant but it provides the necessary data in an easy to read manner.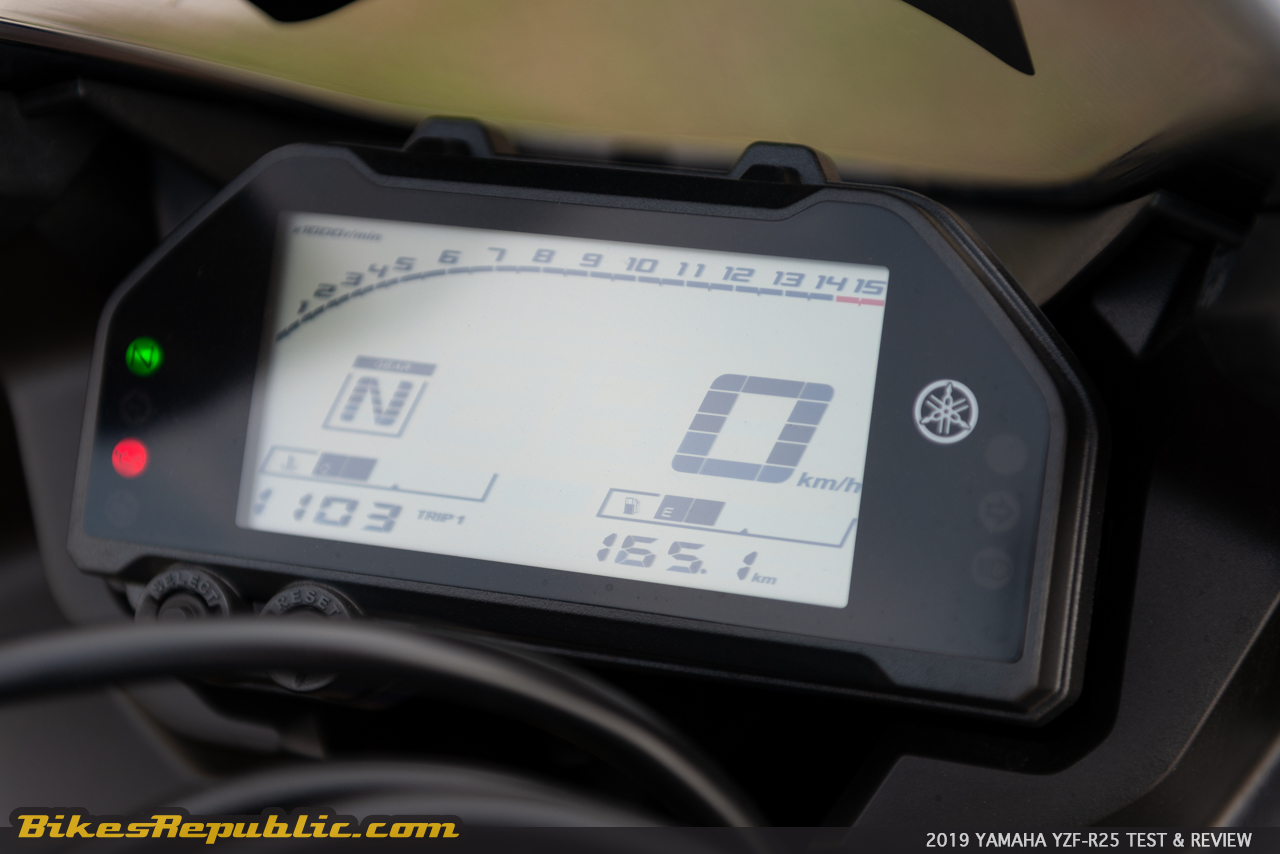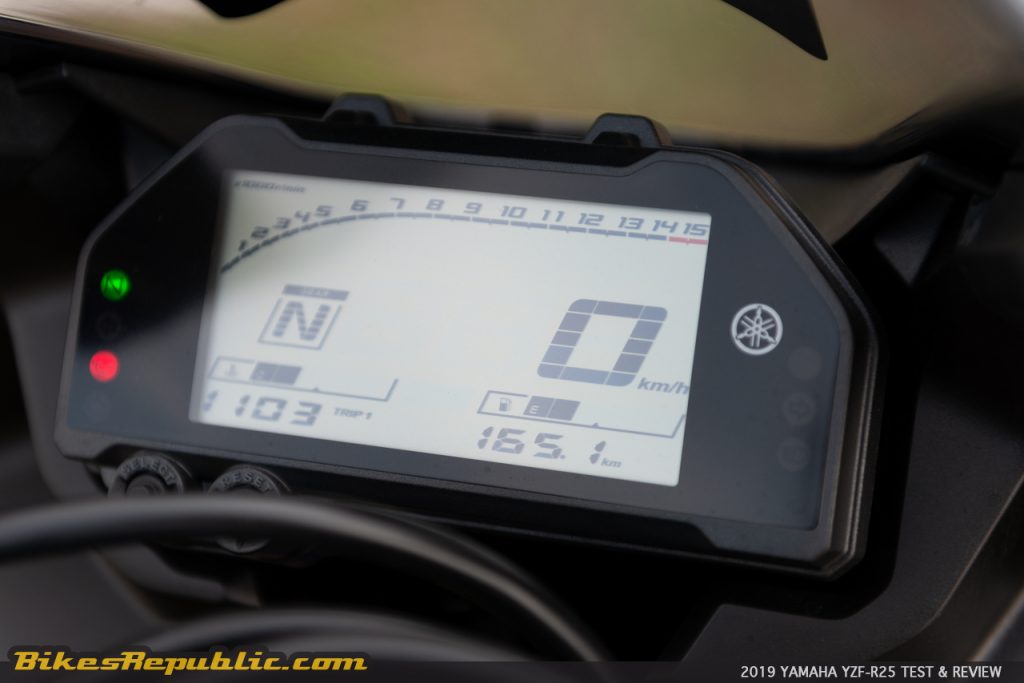 The headlamps have gone fully-LED.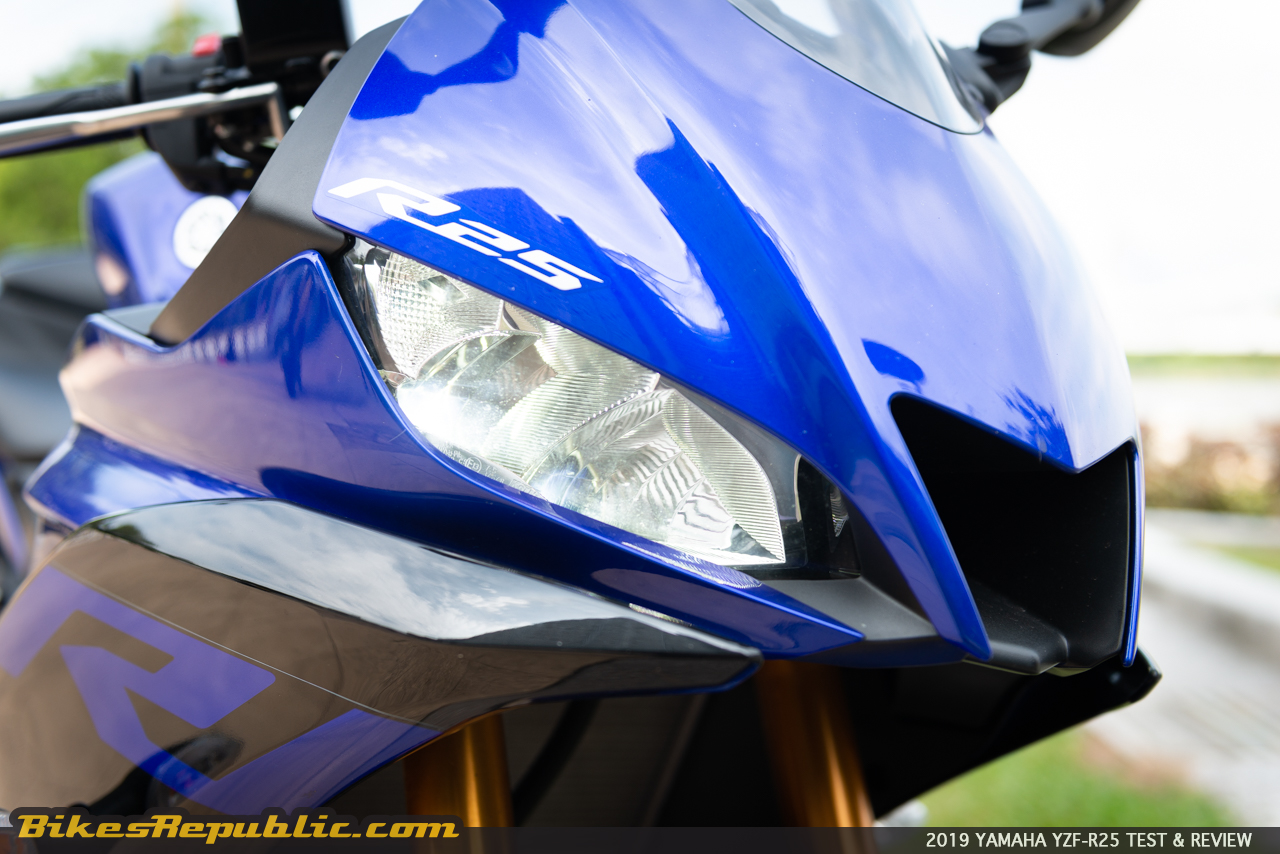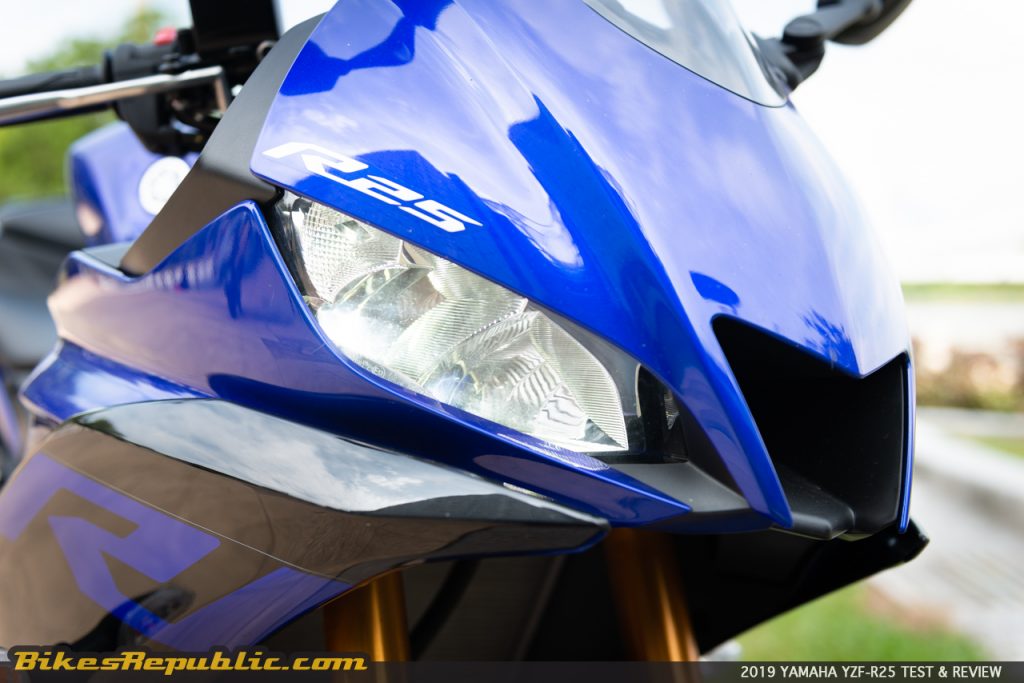 Riding the 2019 Yamaha YZF-R25
It turned out that the forks aren't merely there to look good. Yamaha seemed to have set the handlebars slightly more forward and down, which translated to a sportier poise. The previous YZF-R25 may look sporty, but it put the rider in a straight-up position.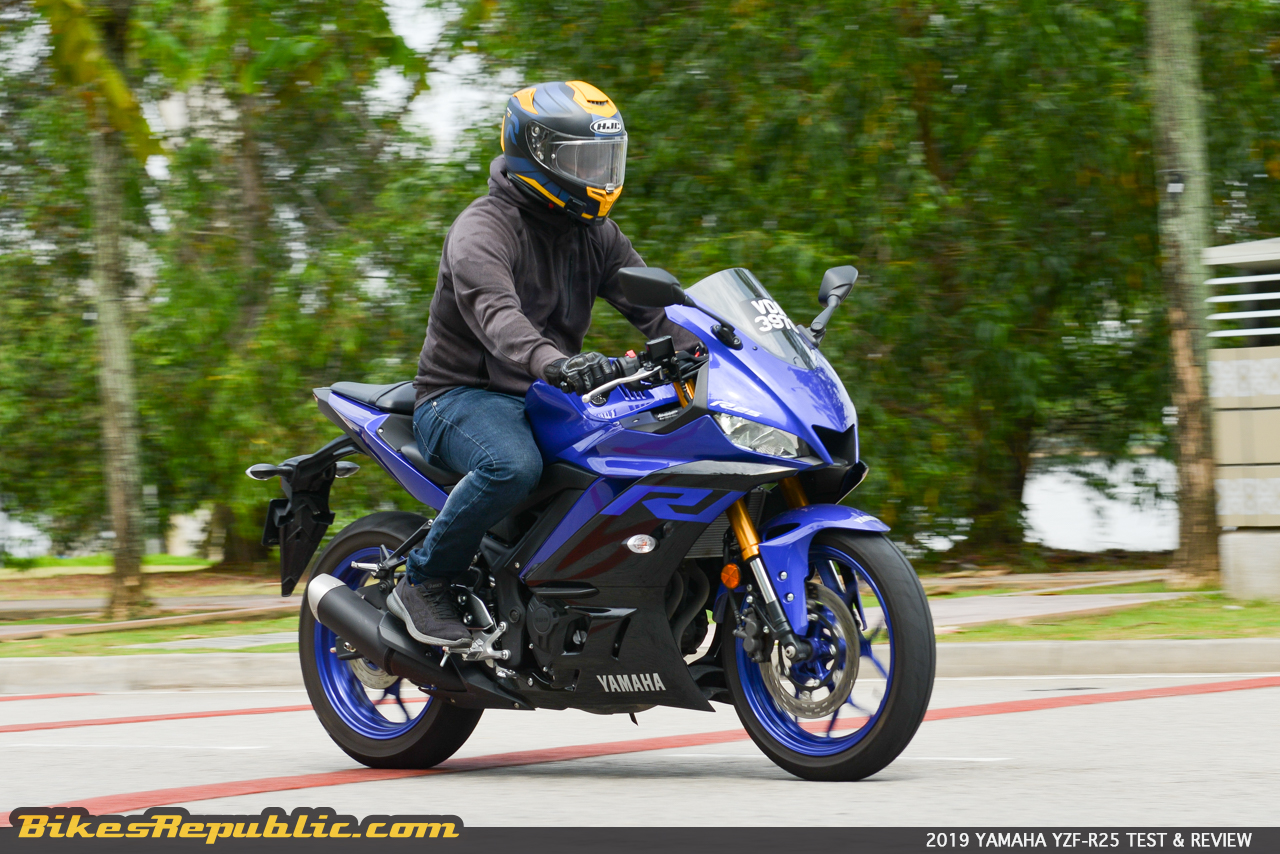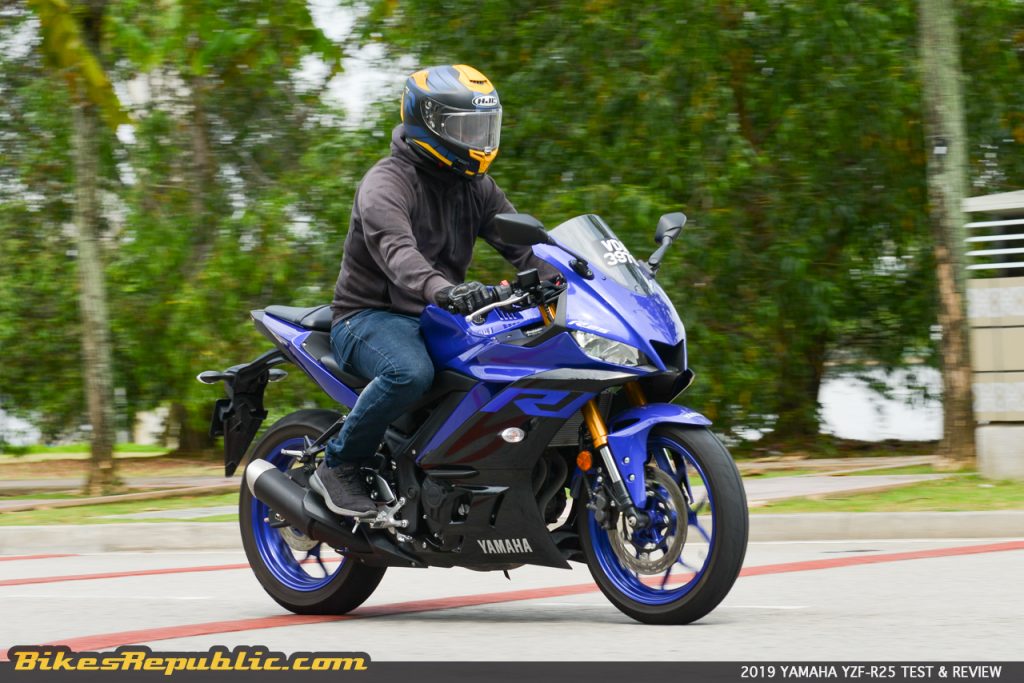 We were surprised at how much better the new bike steers now. With more weight on the front wheel, there was better stability in mid-corner. Front tyre feedback and damping improved a lot as well.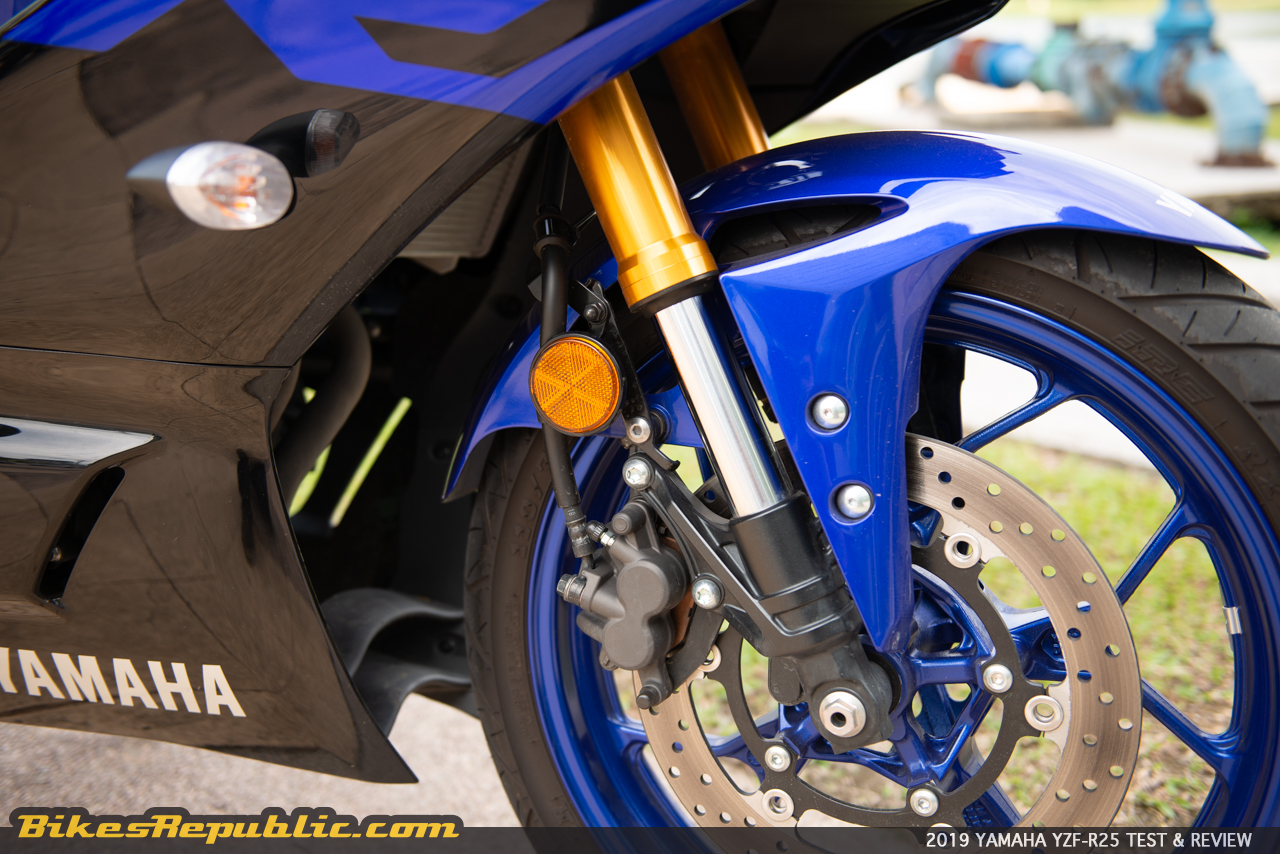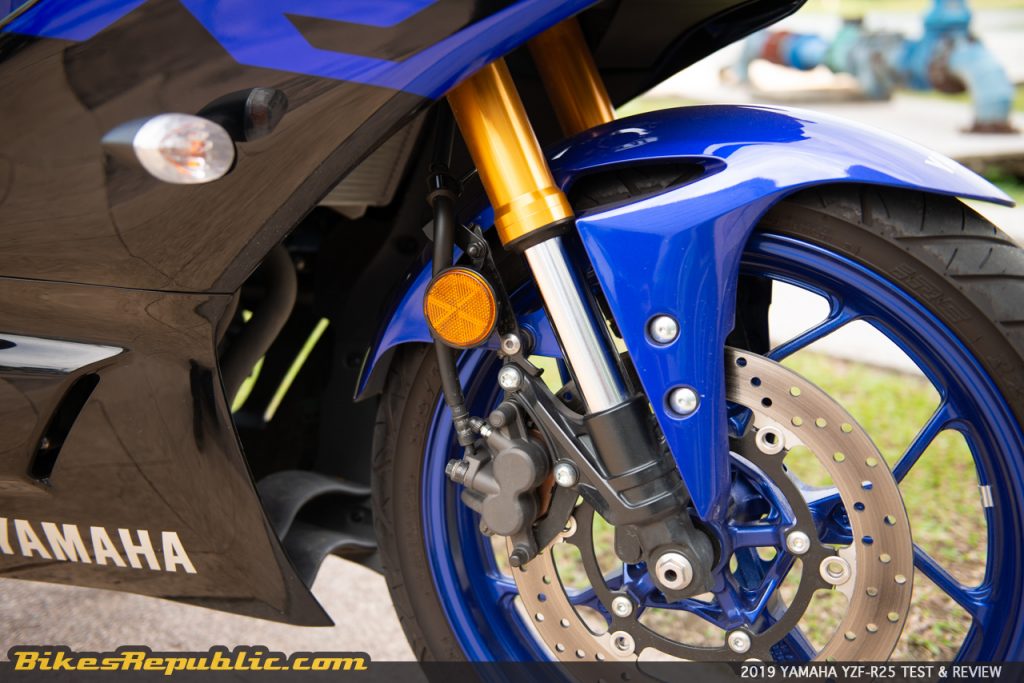 The fuel tank helped a lot in cornering too. The edges supported our forearms much better when we hung off in corners.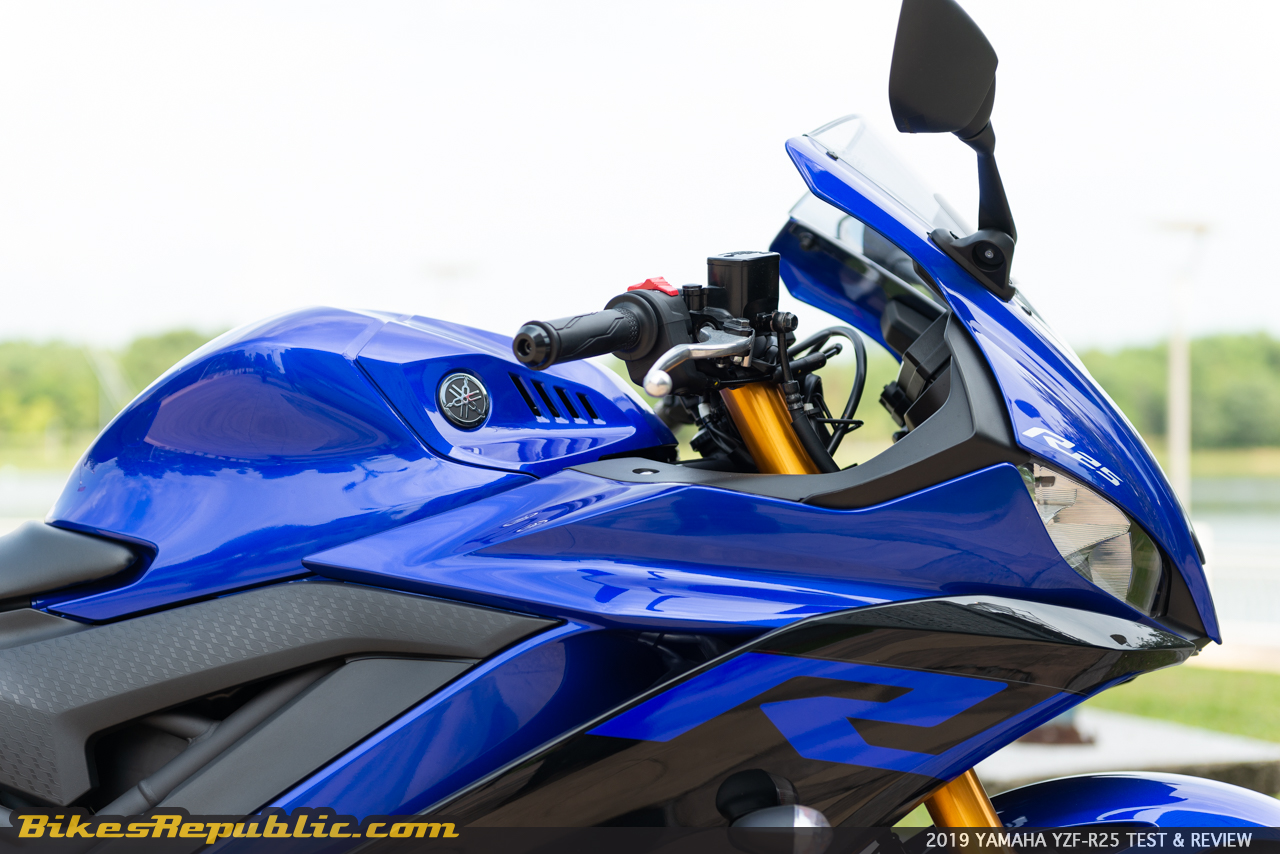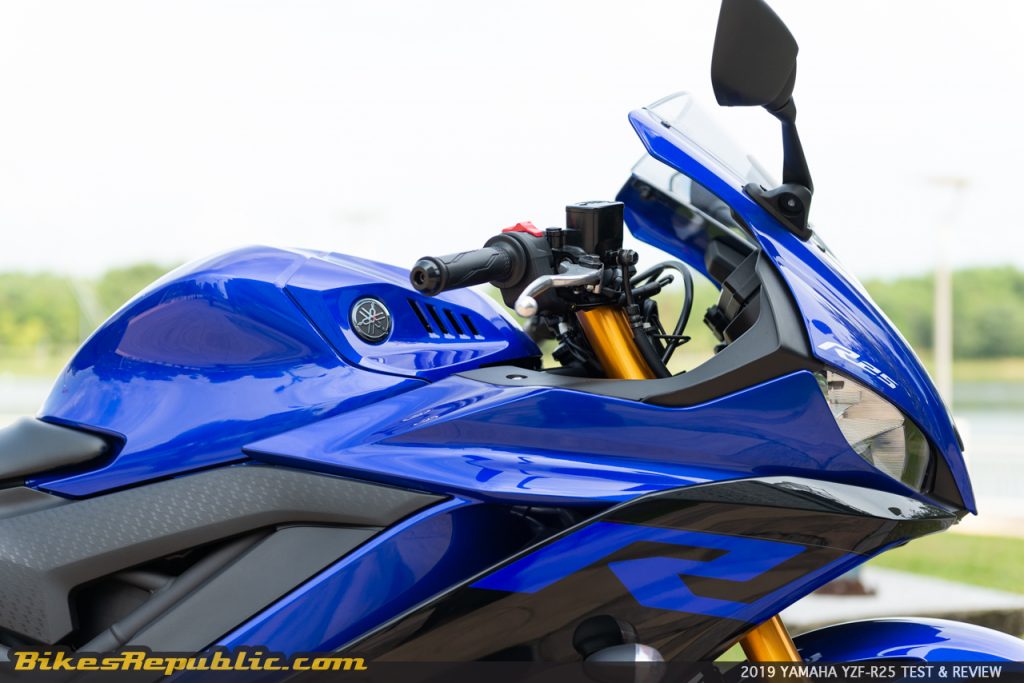 We were surprised to find that the rear shock's damping rate was revised as well. The old bike's shock tended to squat and rebound, but the 2019 bike's rear end stayed planted.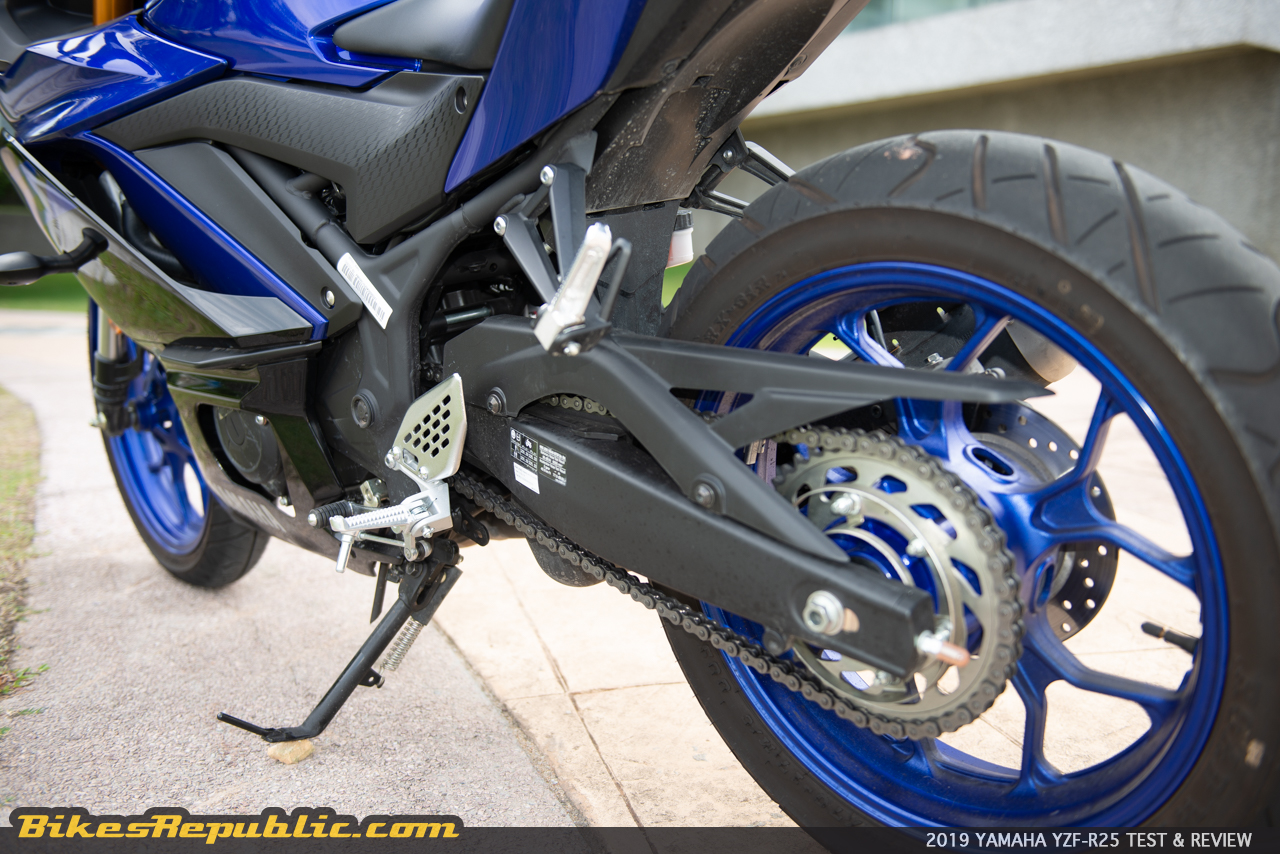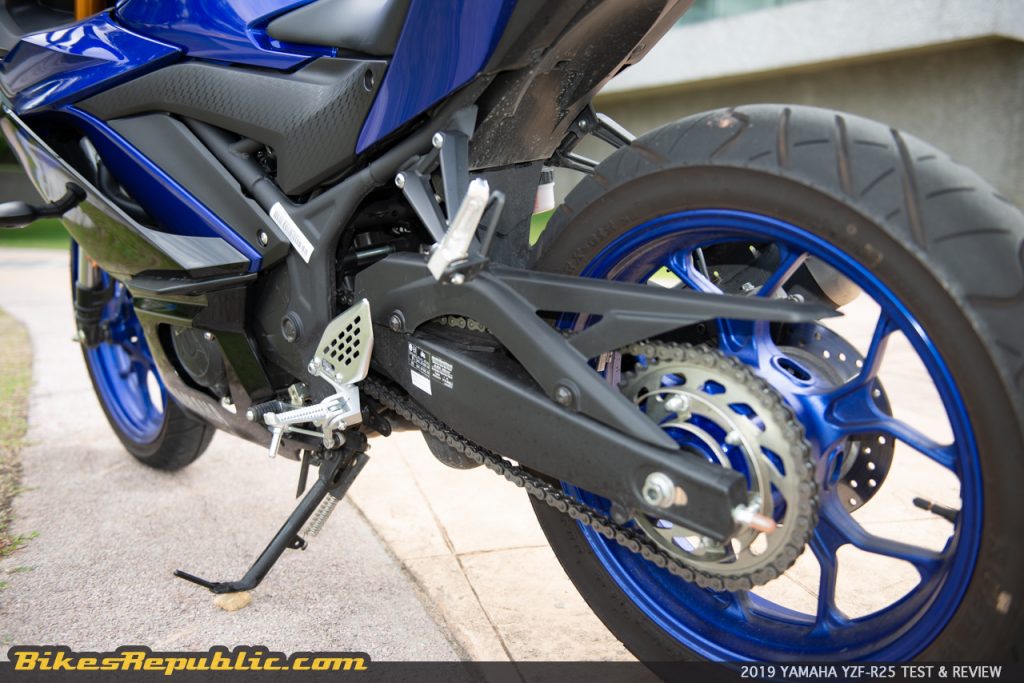 So now, you could really just pin the throttle slam the bike through fast corners with more confidence.
The engine's character remains the same since it's unchanged. Revs pick up progressively until the tachometer hits 6,500 RPM, pointing towards a fatter midrange rather than top-end power.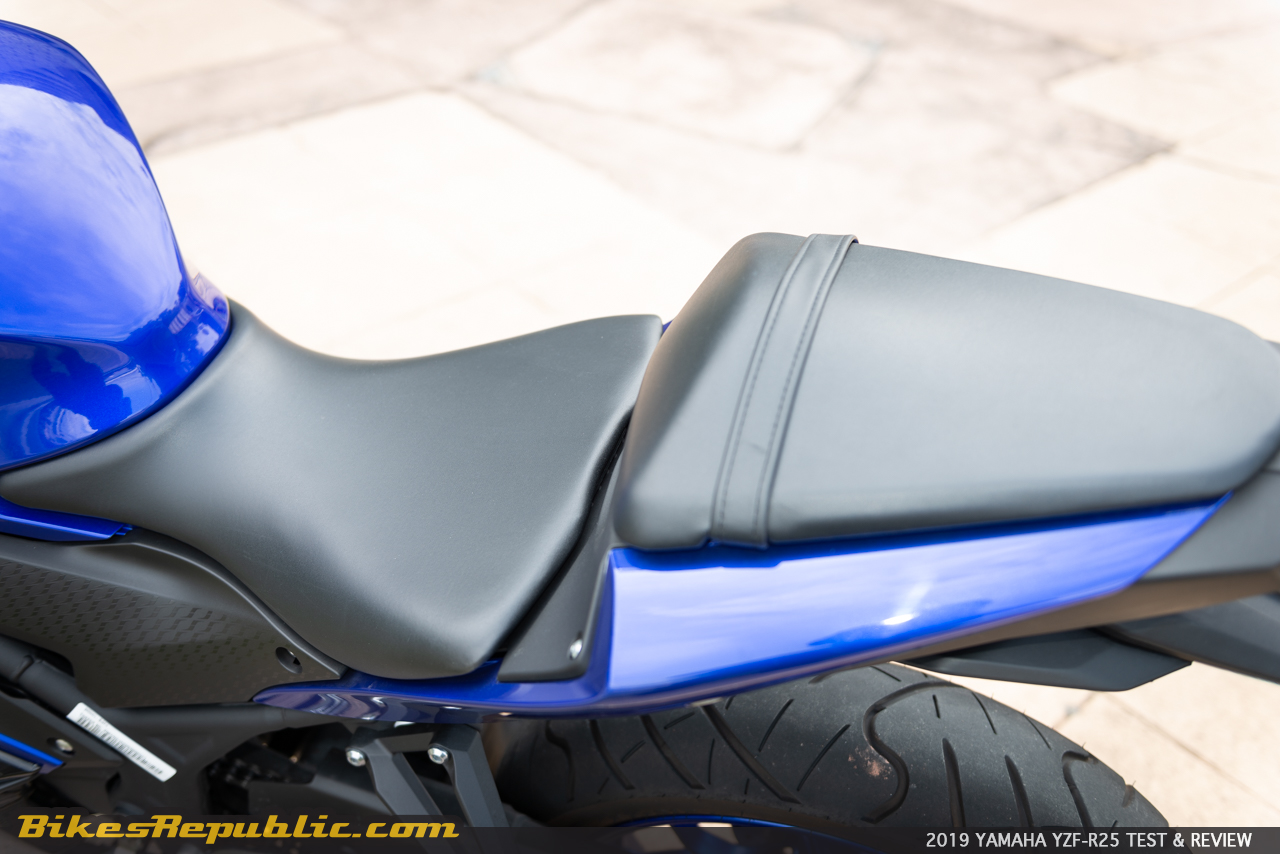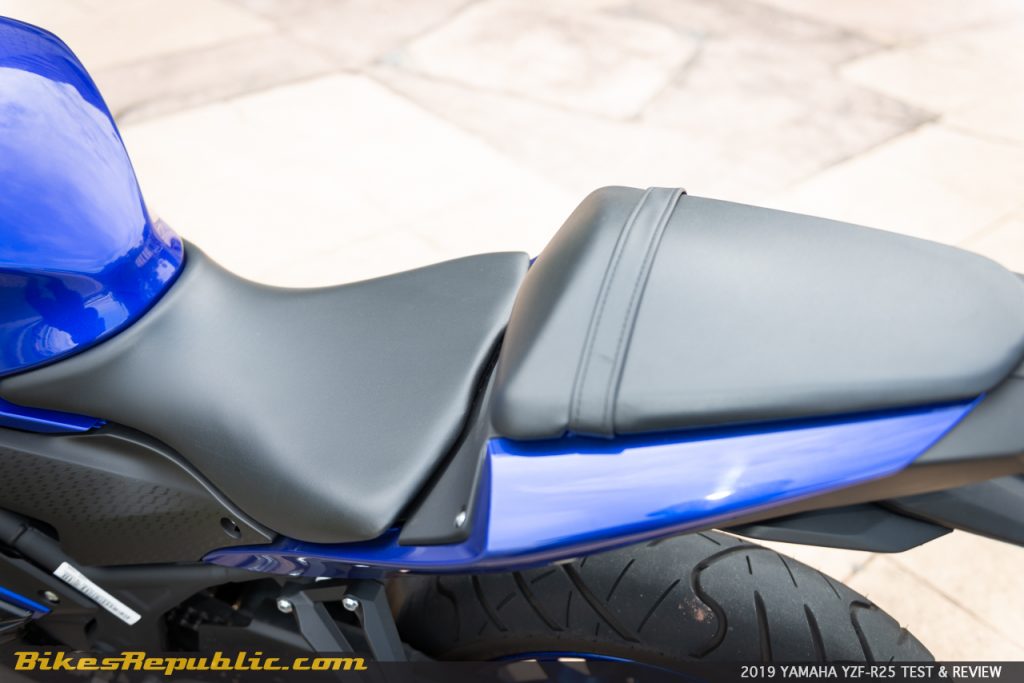 Speaking about power, perhaps Yamaha would draw more performance from the engine in the future. But we'll have to see.
Conclusion
The 2019 Yamaha YZF-R25 is one handsome bike and handles pretty good. We would retain the frame and chassis if were building a Frankenstein 250cc bike. The engine needs more top-end rush but the midrange torque makes the bike easier to live with during the daily commute.