Launched in 2015, the Kawasaki Ninja H2 was the fastest production motorcycle.

Other manufacturers have started to challenge the H2's crown recently.

The 2019 Ninja H2 will have a more powerful engine, besides a host of other updates.
The Kawasaki Ninja H2 may be the baddest motorcycle when it was introduced in 2015, but it's now time for an update. Yes, 3 years is eternity in sportbike-dom. So, to stay ahead of the competition, the 2019 Kawasaki Ninja H2's engine will produce 231 bhp, for starters.
Granted, no other bike apart from its track-only H2R and sport-touring H2 SX cousins are supercharged, but the relentless march of technology and one-upmanship has seen bikes like the Ducati Panigale V4 take over as the most powerful road-legal bike.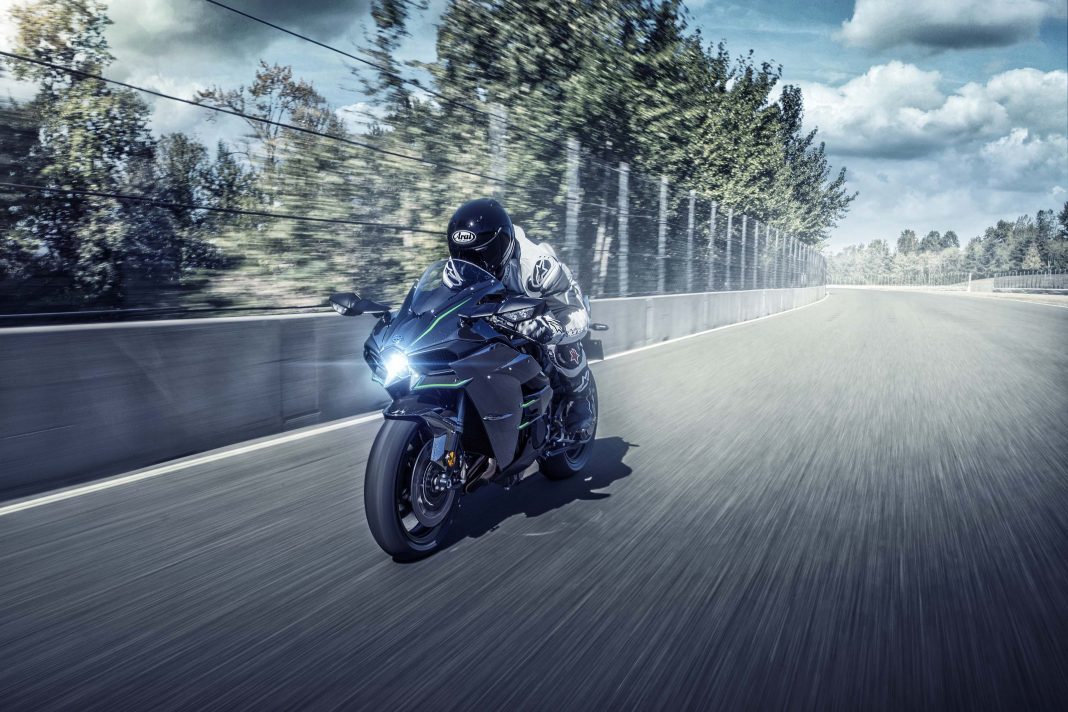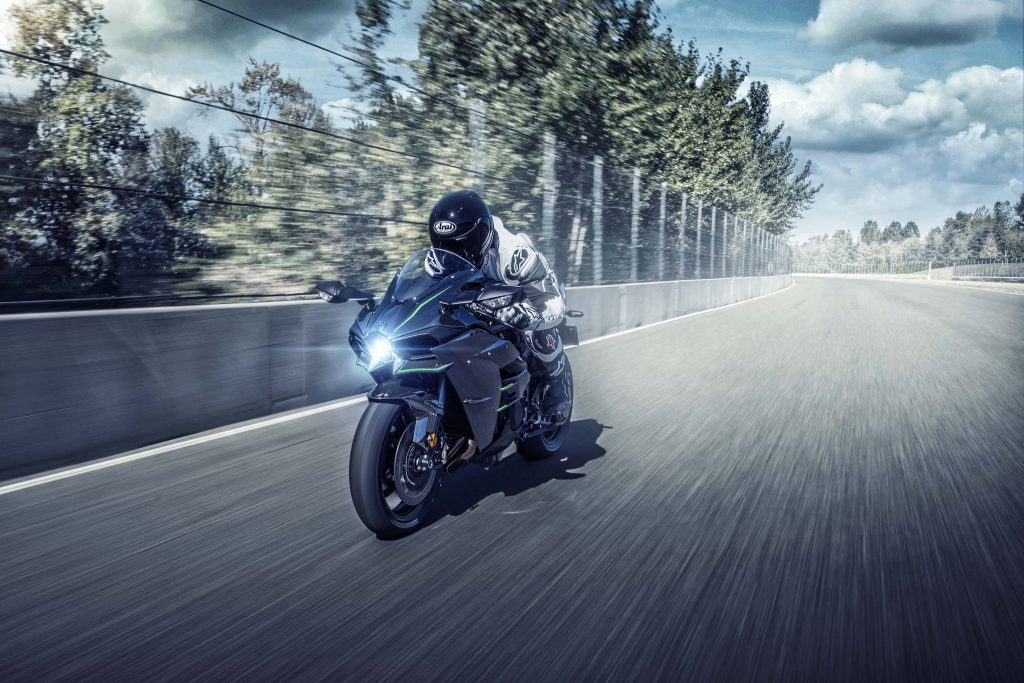 Kawasaki engineers are adopting the technologies developed for the Kawasaki Ninja H2 SX, such as a new air filter, intake chamber, spark plugs and ECU. The 2019 H2 will not be fitted with the balanced supercharger from the H2 SX, though. These updates result in 231 bhp, while remaining Euro 4 compliant.
It's not the engine which received attention, as the new bike will be fitted with Bridgestone RS11 tyres and the new Brembo Stylema calipers that made their debut on the Ducati Panigale V4.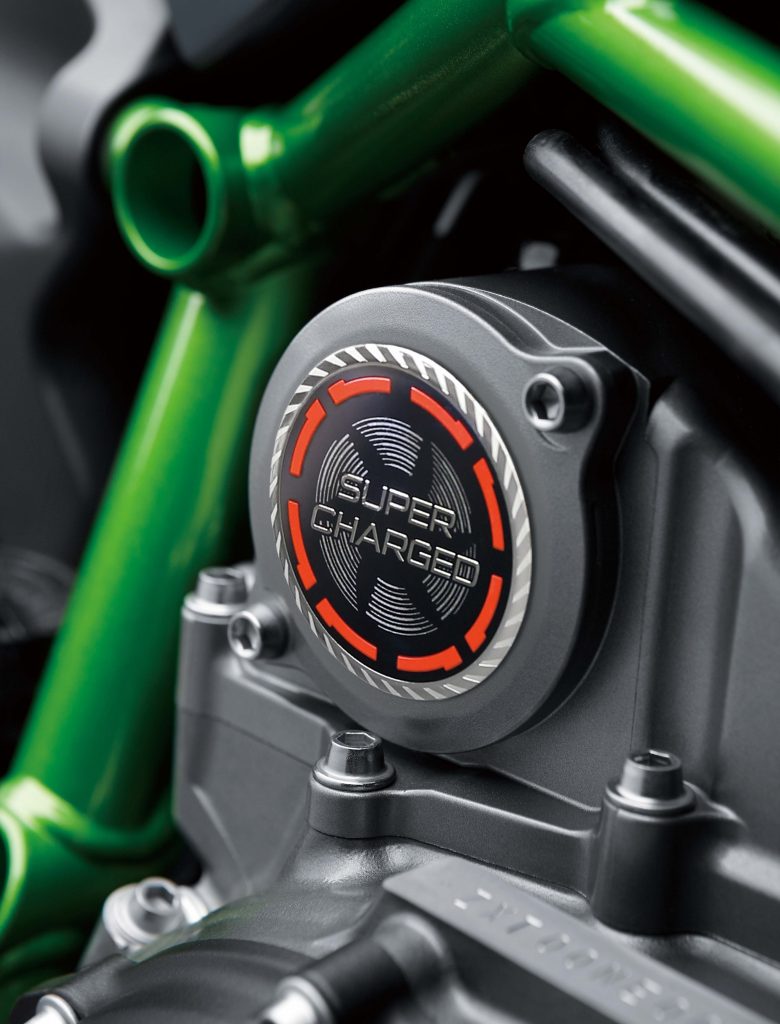 Other updates include a new TFT instrument panel which now includes Bluetooth connectivity.
One novel feature on the 2019 Ninja H2 is a new paint which Kawasaki says is "self-healing," as in "touching up" minor scratches when the weather is sufficiently warm. Developed in-house, the manufacturer claims that it is superior to such paints currently used in the industry.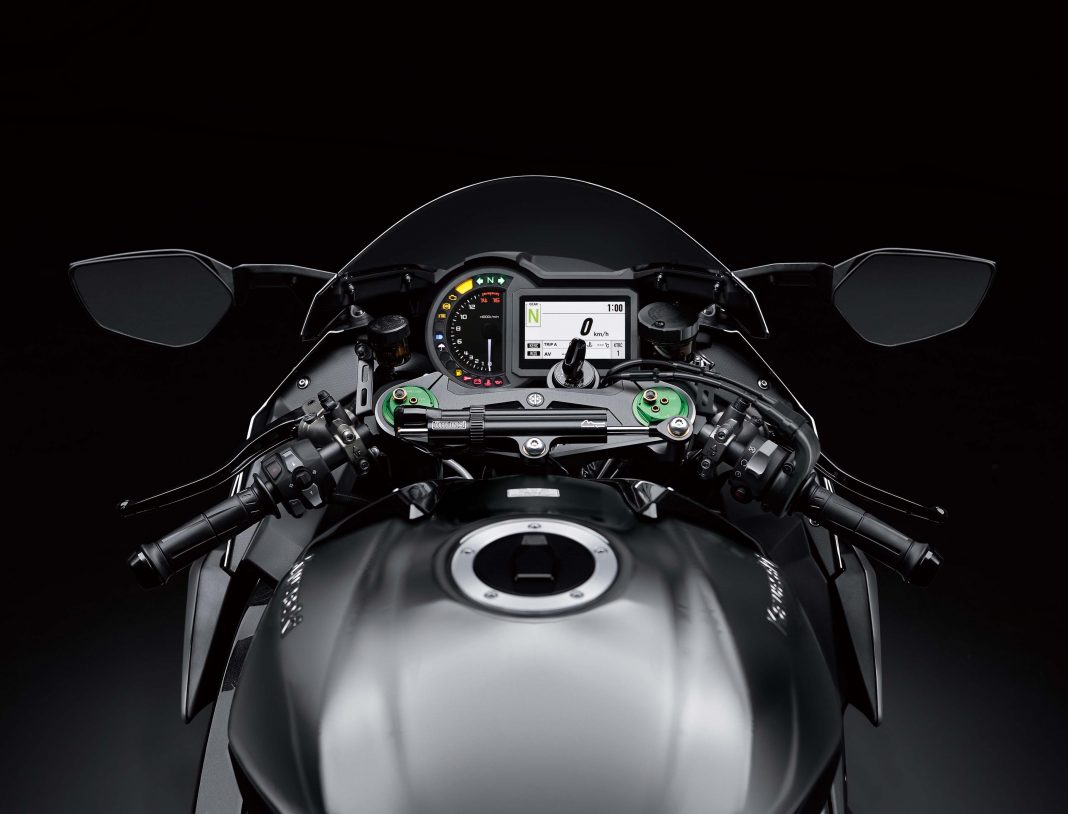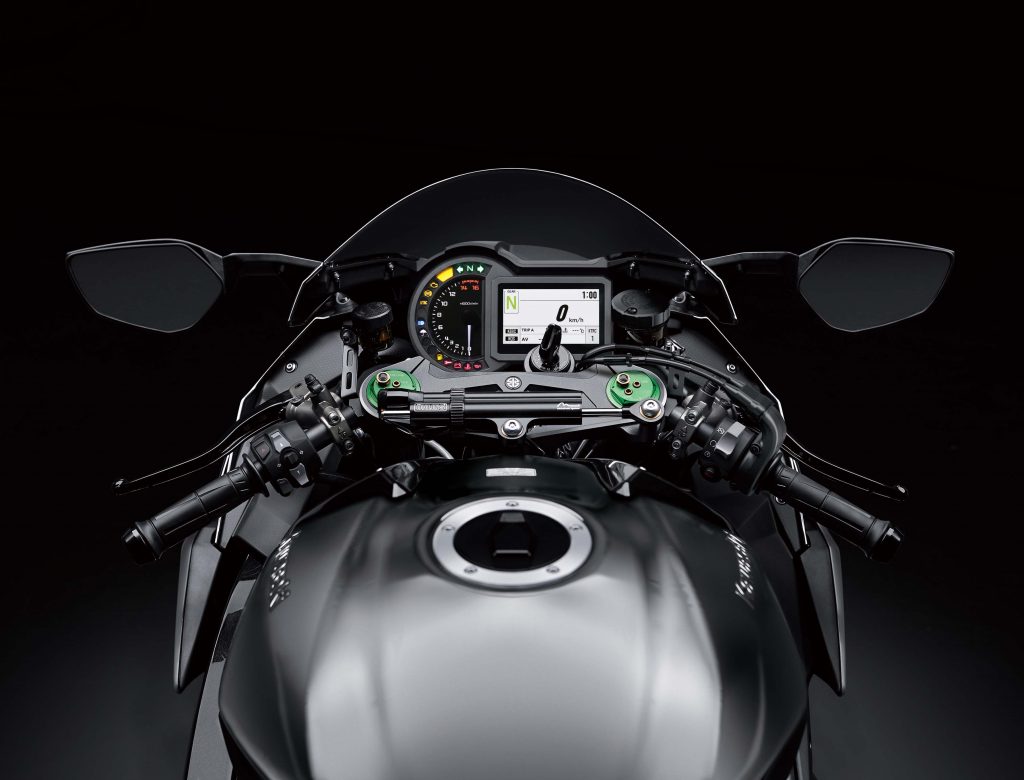 Additionally, Kawasaki is launching the "Rideology" app for the bike, which allow owners to check on basic vehicle information, fuel, battery condition, riding log, service interval updates and so forth.
Kawasaki is showing off the 2019 Ninja H2 right now at the Bonneville Salt Flats Speed Week right now.