The latest 2018 Yamaha MT-09 SP was introduced during the recent EICMA 2017 show in Milan, Italy.
Heavily influenced by the Yamaha MT-10 SP, the 2018 MT-09 SP receives a much needed all-round suspension upgrade.
Other new features include traction control, quickshifter, LED projector headlamps, "Silver Blu Carbon" paint job and many more parts inspired by its bigger and more powerful sibling.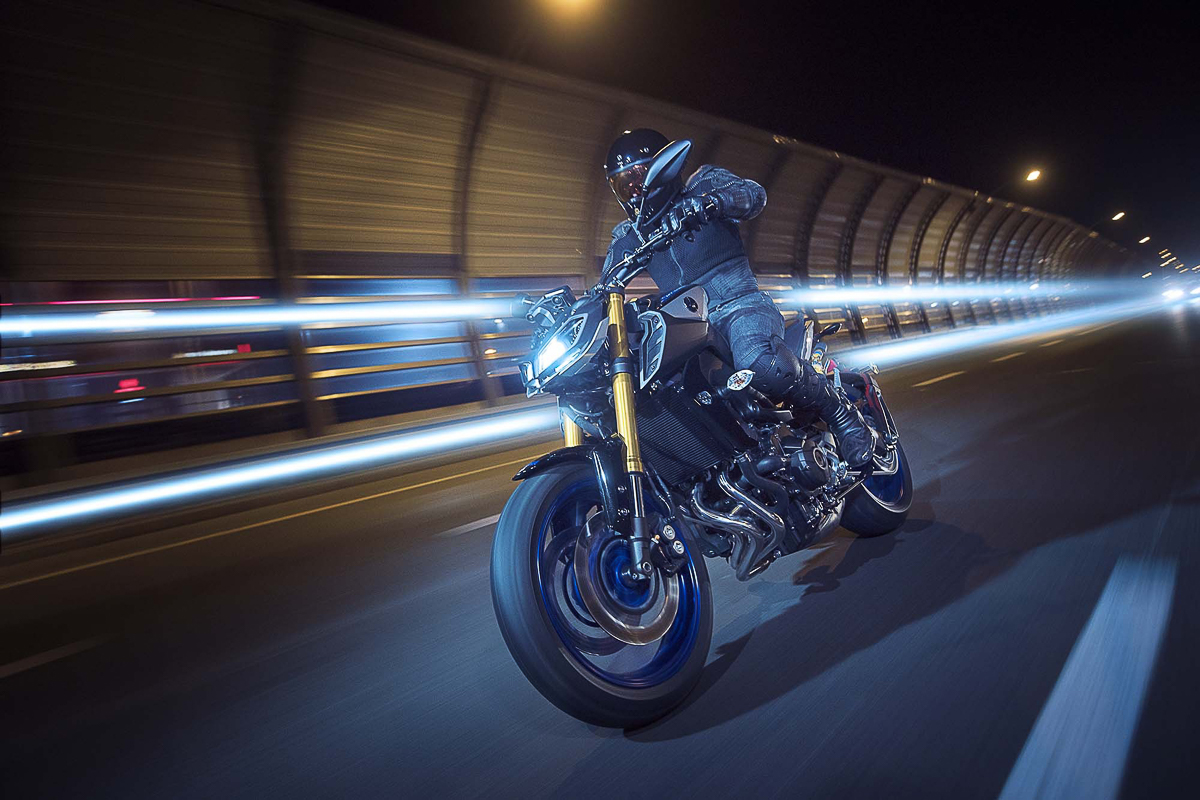 Yamaha's most successful motorcycle in the world to date with close to 50,000 units sold has just received a much needed upgrade for 2018. During the recent EICMA 2017 motorcycle show in Milan, the boys in blue introduced the updated 2018 Yamaha MT-09 SP.
One of the main reasons why this particular model has been so successful is due to the overall performance package wrapped in a very attractive price tag. The MT-09 series caught the wave here in Malaysia thanks to its torque manic 847cc, inline-three engine.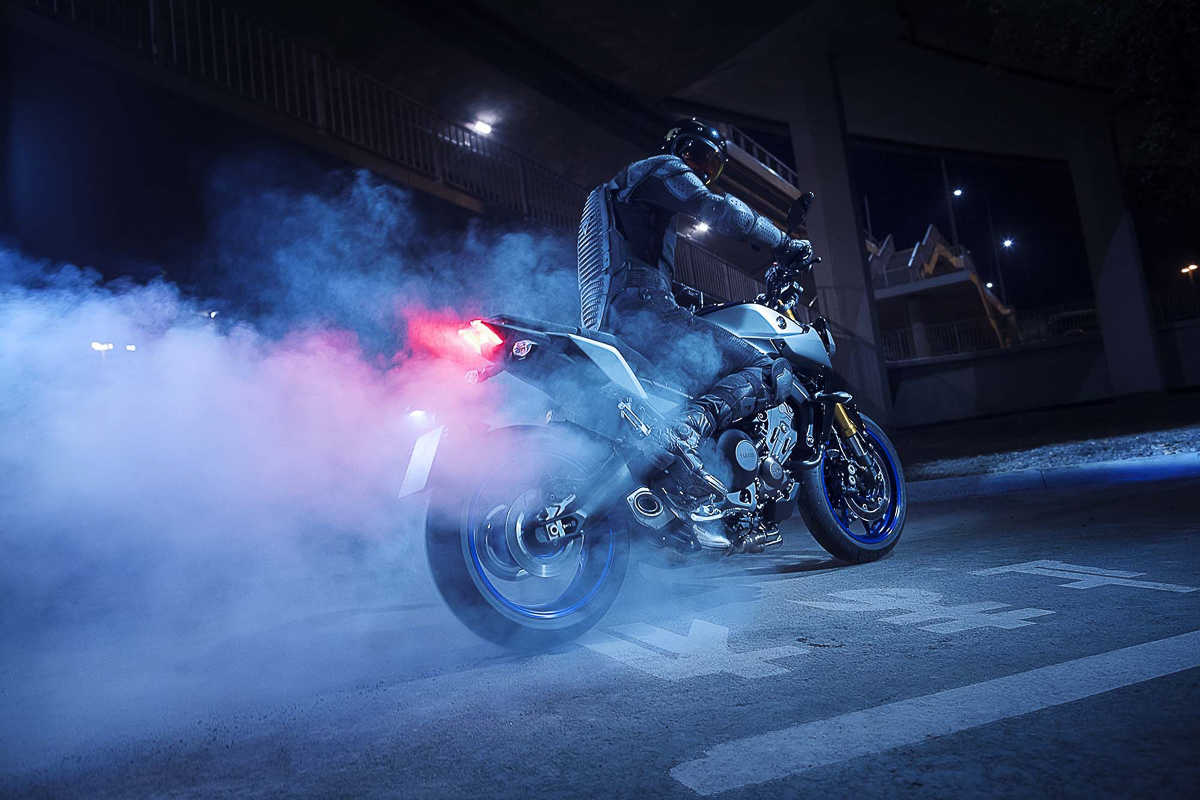 Yamaha has taken this particular package and threw in some much needed upgrades, particularly on the suspension segment. For 2018, the MT-09 SP comes with a fully-adjustable Kayaba front forks plus an Ohlins rear shock absorber which comes with remote adjustment to help handle all that power and torque better especially on city streets.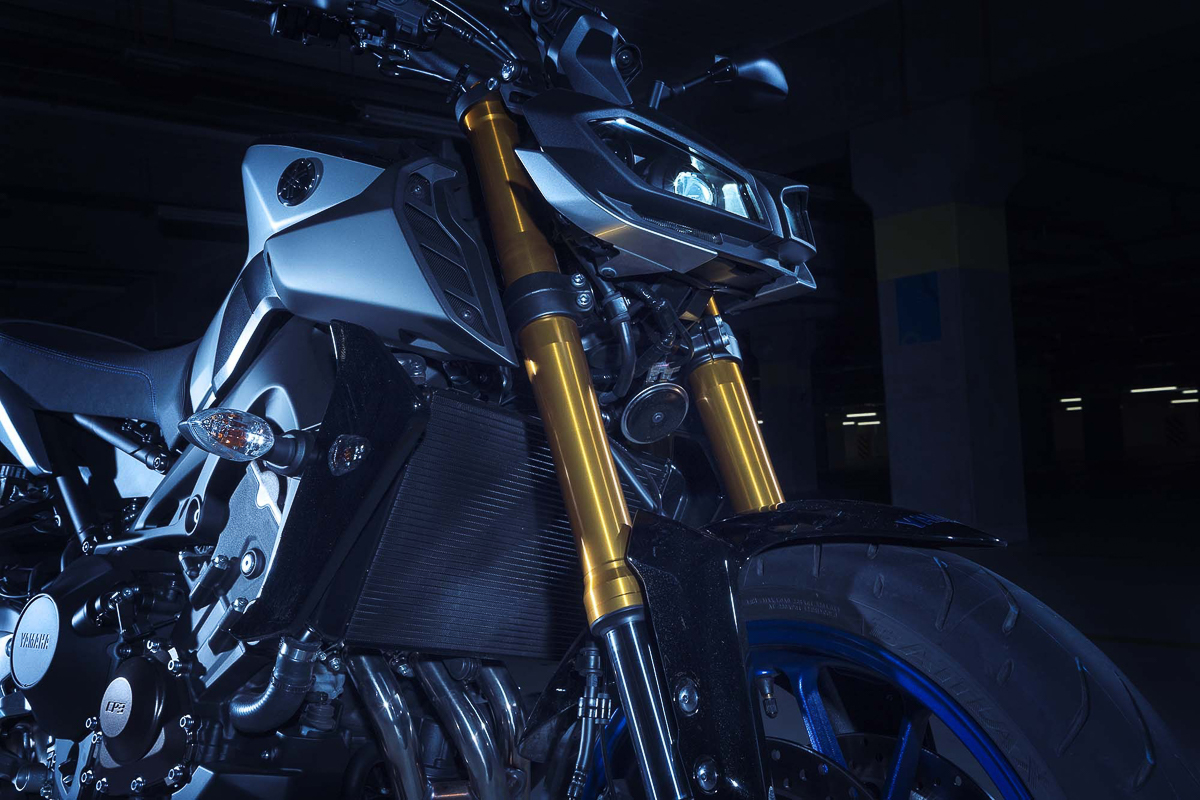 The 2018 MT-09 SP also comes equipped with selectable traction control and quickshifter to further elevate the riding experience. It has been proven scientifically that when you add a quickshifter to any motorcycle, it becomes twice as good according to the majority of riders. We can't complain.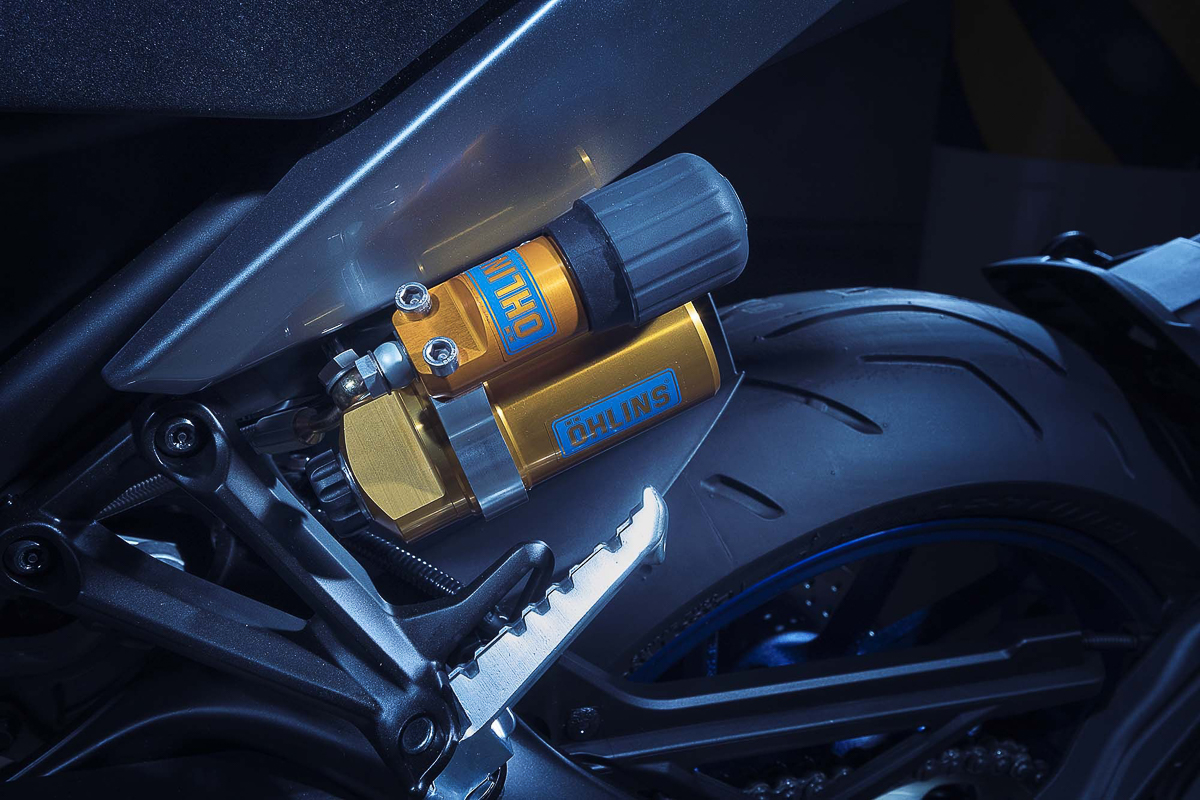 These are the same set of suspension found in the current Yamaha MT-10 SP. Other very distinctive features taken from the manic MT-10 SP are the LED projector headlamps, seat, wheels, handlebars, LCD panel meter and of course, the "Silver Blu Carbon" paint job.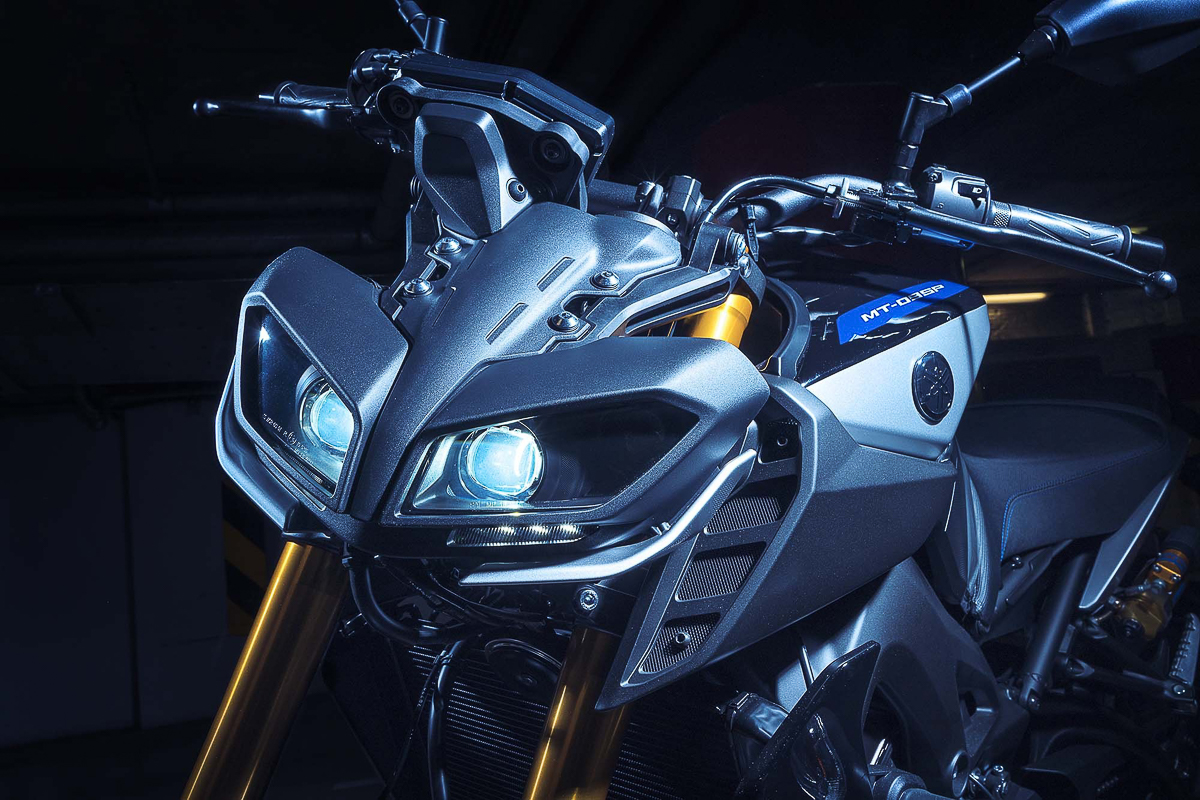 There's no news on the pricing or whether Hong Leong Yamaha Motors (HLYM) will actually bring this bad boy over to our shores. If they do make it available in the future, do expect to pay somewhere close to the RM50,000 mark. Maybe more.
2018 Yamaha MT-09 SP
2018 Yamaha MT-09