The latest addition into the Scrambler family has been introduced in the form of the 2018 Ducati Scrambler 1100.
A brand-new 1,079cc, air-cooled, V-twin engine is fitted in the new Scrambler which produces around 85hp and 88Nm of torque.
There will be three different models available; Ducati Scrambler 1100, Ducati Scrambler 1100 Special and Ducati Scrambler 1100 Sport.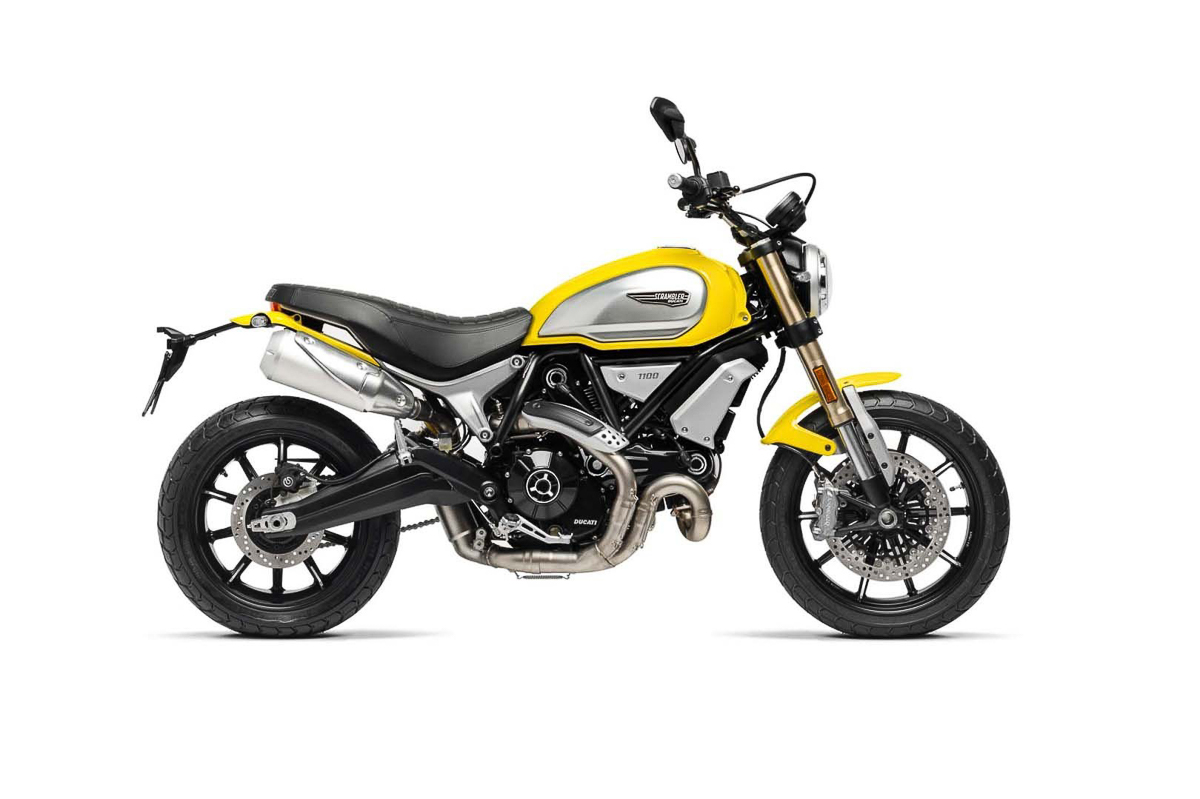 Ducati is on a roll this year at the EICMA 2017 show in Milan and the latest entry into the Scrambler family is the 2018 Ducati Scrambler 1100. We've already gotten to know how the Scrambler 1100 would look like as some of the images were leaked online just days before the main event.
Ducati confirmed that they will be releasing three different models for the new Scrambler; Ducati Scrambler 1100, Ducati Scrambler 1100 Special and Ducati Scrambler 1100 Sport all primed and ready for 2018.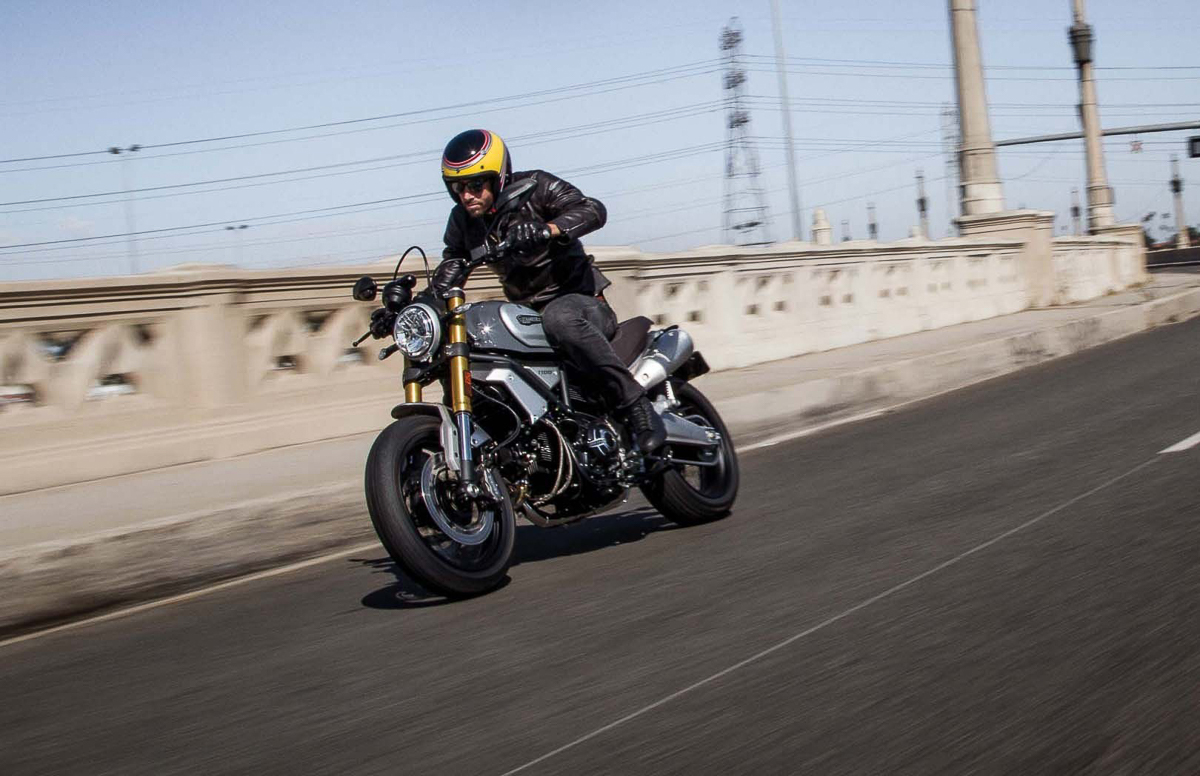 The latest Ducati Scrambler carries Ducati's 1,079cc, air-cooled, V-twin engine that has been claimed to produce 85hp and around 88Nm of maximum torque. This in turn makes the Scrambler 1100 the biggest and most powerful in its family.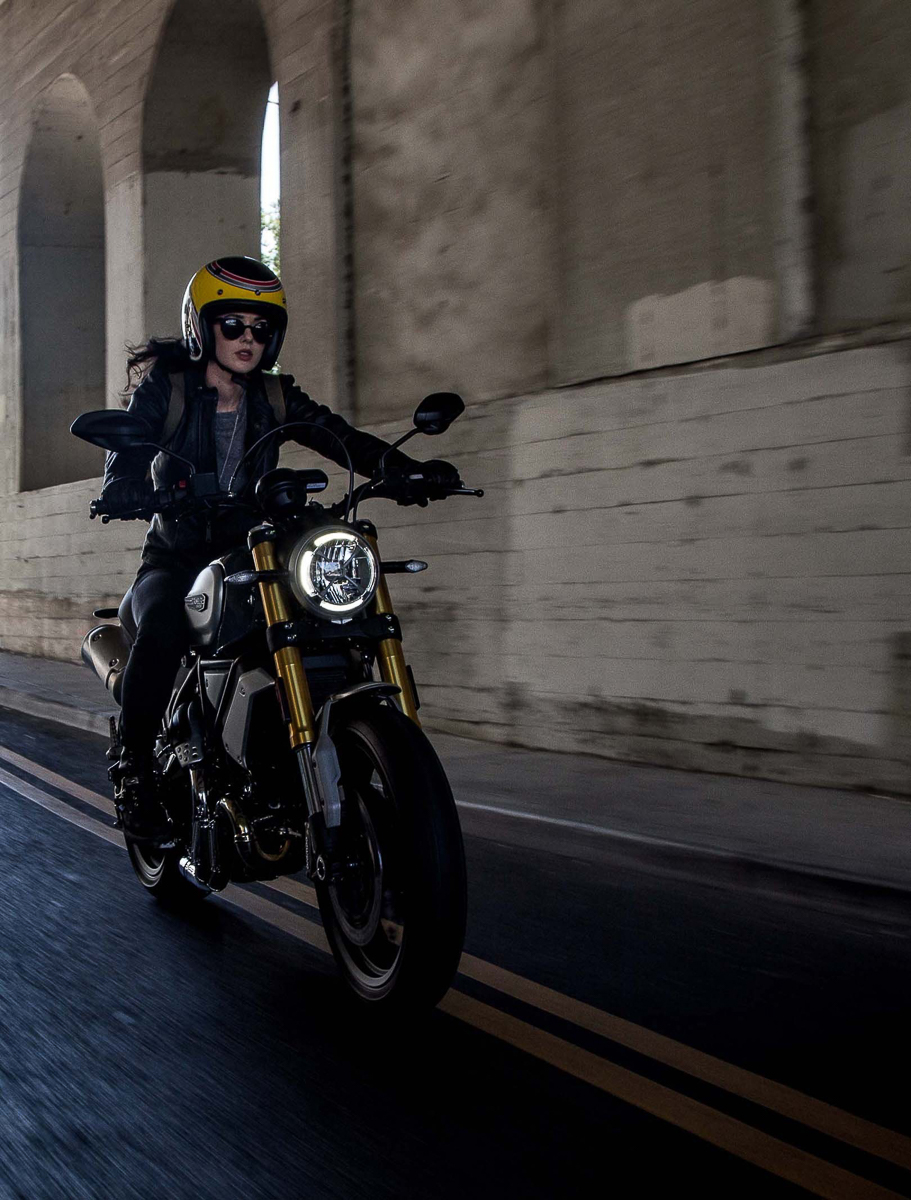 Apart from the new engine, the 2018 Scrambler 1100 also comes with some technological marvels such as the Bosch cornering ABS, Ride-by-Wire throttle control system, Ducati Traction Control (DTC) and LED headlights just to name a few. The all-digital panel display is also quite a looker on this particular Ducati.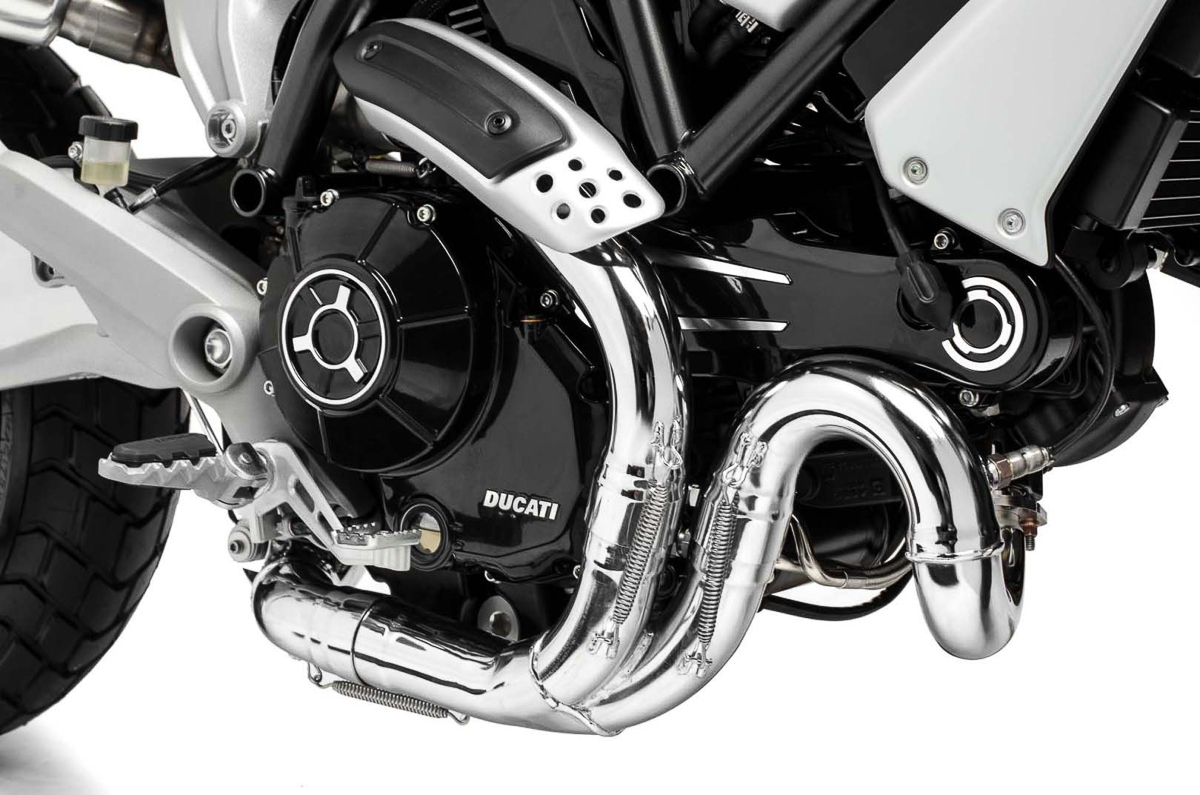 The braking department especially the front area had to be upgraded to accommodate the new Scrambler's longer and bigger chassis. Ducati has installed a Brembo Monobloc M4.32 calipers to handle the twin 320mm discs which are attached to a set of Marzocchi fully-adjustable 45mm front forks. The rear is covered with a set of fully-adjustable Kayaba monoshock.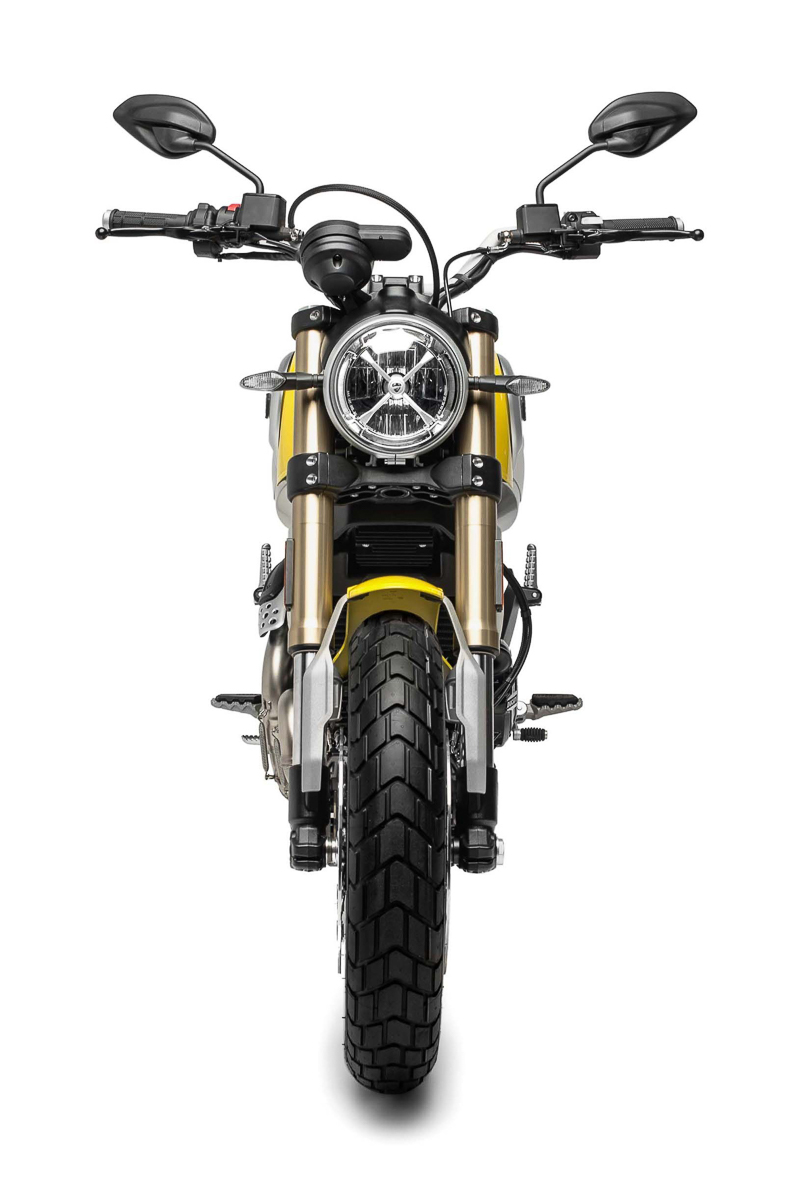 A set of 18-inch (front) and 17-inch (rear) wheels are wrapped with some premium Pirelli MT60 RS rubbers for optimum grip and performance. With a dry weight of just under the 190kg mark, we feel that it is quite a capable machine to handle all sorts of riding conditions.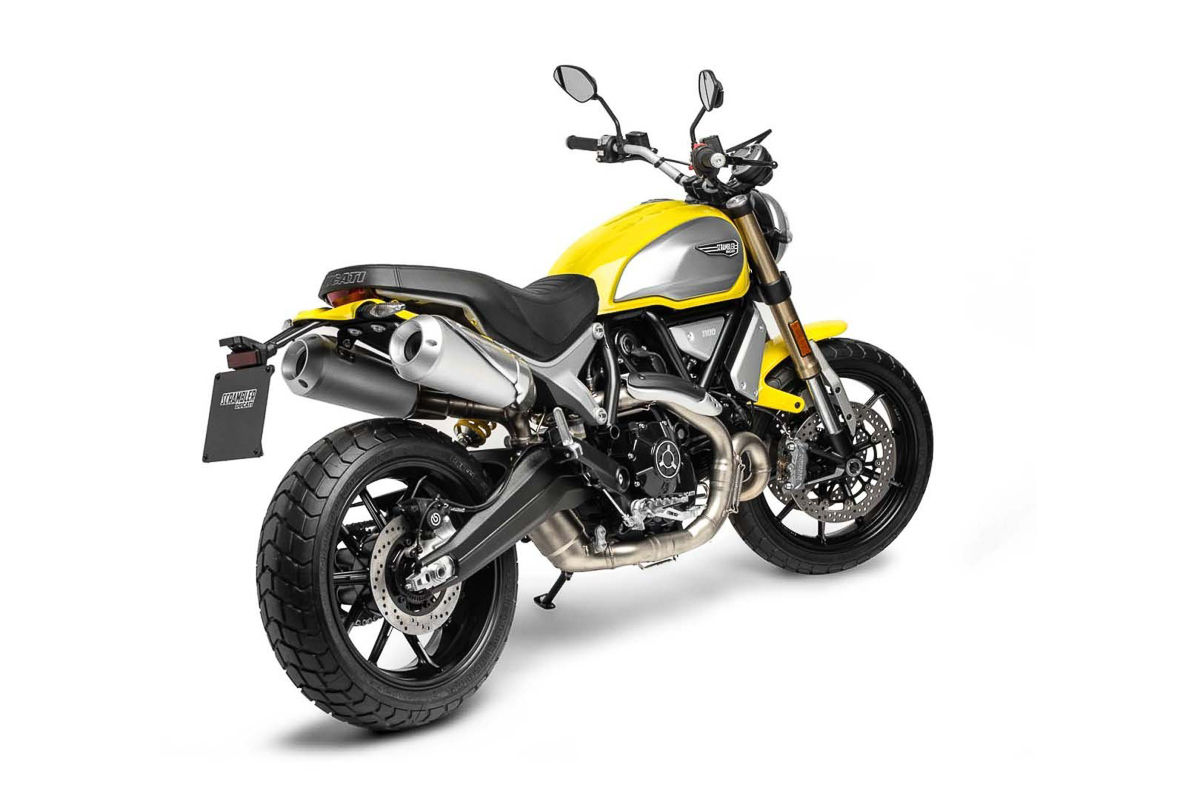 As for the other two models, the Special comes with spoke wheels whereas the Sport is fitted with a pair of lightweight alloy wheels. The suspension packages on the standard and Special models remain the same but if you opt for the Scrambler 1100 Sport, you'll be rewarded with some Ohlins golden goodness.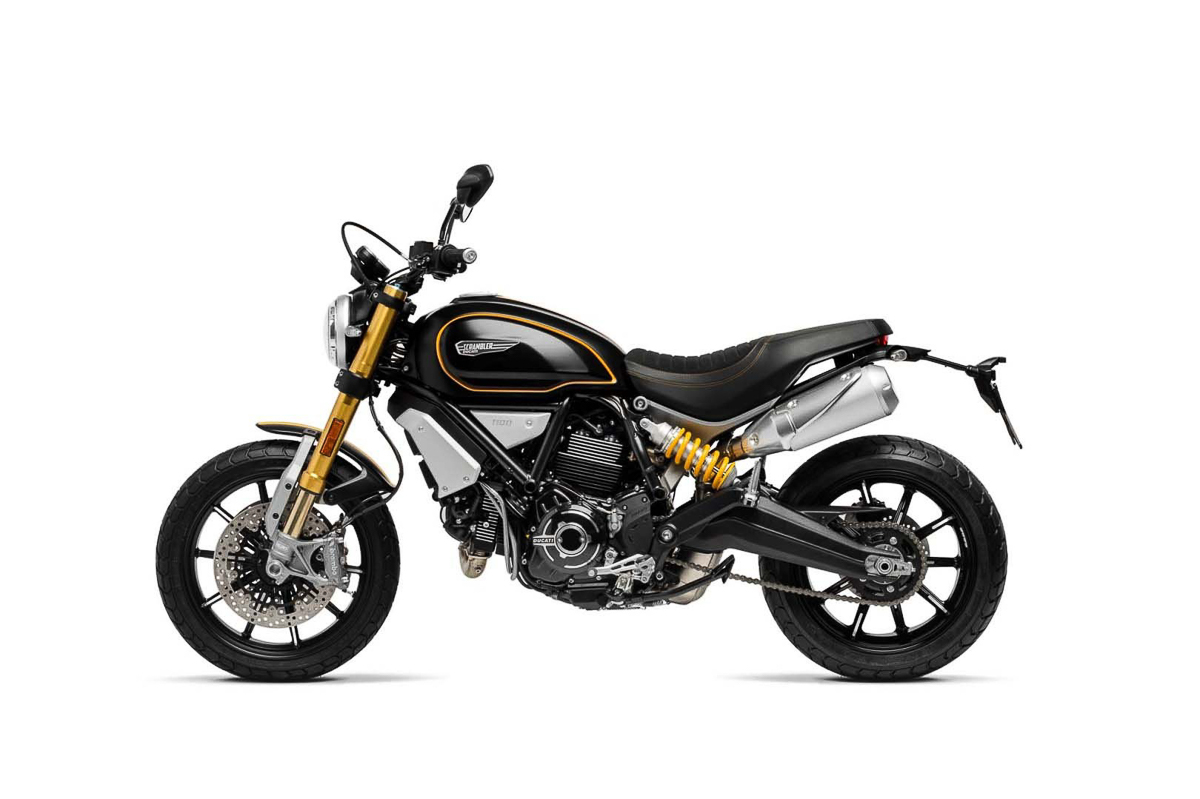 Still no news on the price, though. For that, do stay tuned to Bikes Republic for more updates.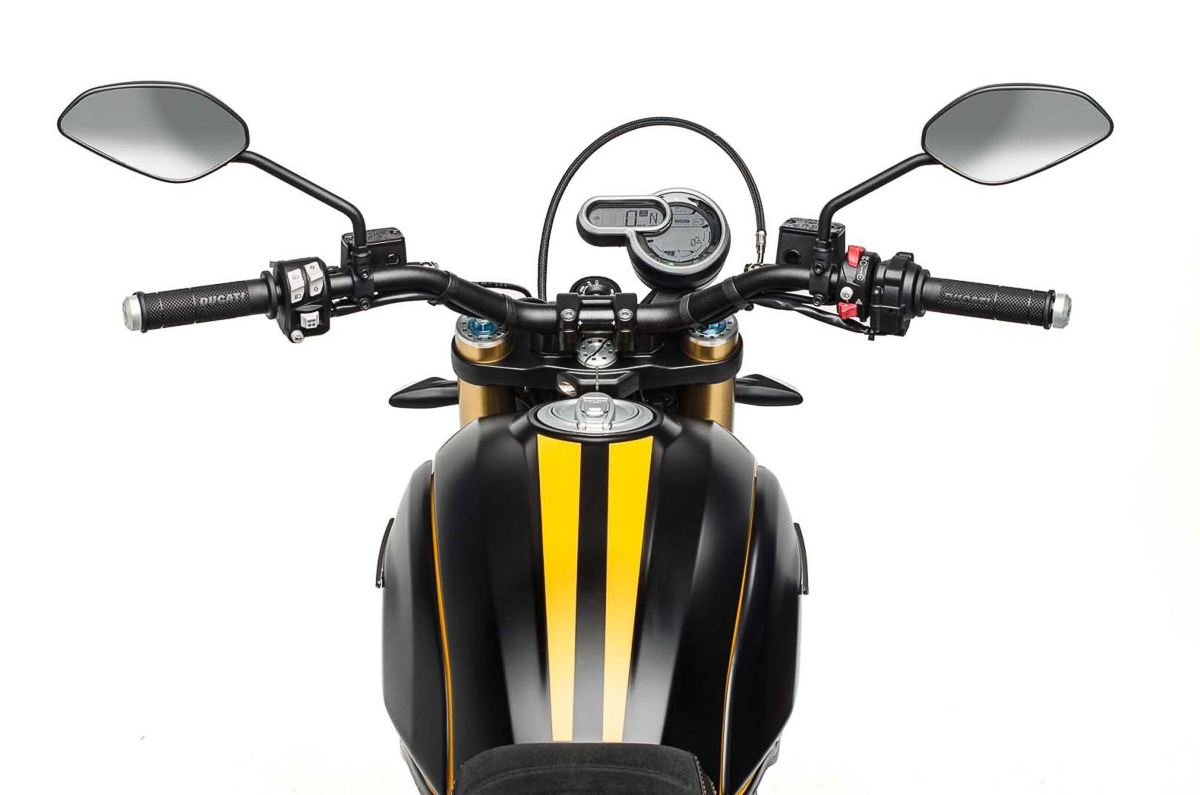 In addition, Ducati also unveiled a new 2018 Ducati Scrambler Desert Sled with a new livery called the "Shining Black". Although the name is not particularly exciting, the colour scheme is pretty on point with this one.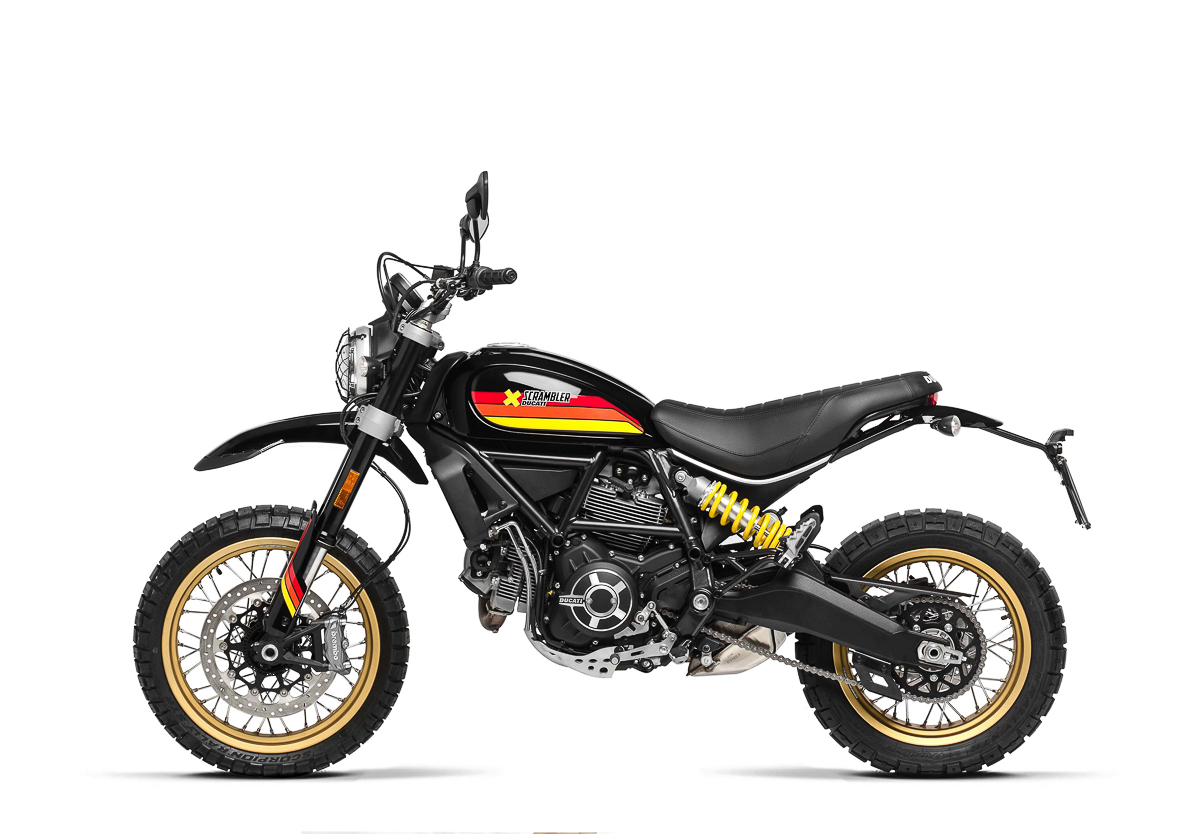 2018 Ducati Scrambler 1100
2018 Ducati Scrambler 1100 Special
2018 Ducati Scrambler 1100 Sport