Ducati has revealed their latest 2018 Ducati Monster 821 as a sneak preview for all Ducati enthusiasts.
As part of the model's 25th anniversary, the new 821 is heavily inspired by the first ever Monster 900 as well the powerful Monster 1200.
The new 2018 Monster 821 features a TFT display and Ducati Safety Pack which includes Bosch ABS, Ducati Traction Control and selectable Riding Modes.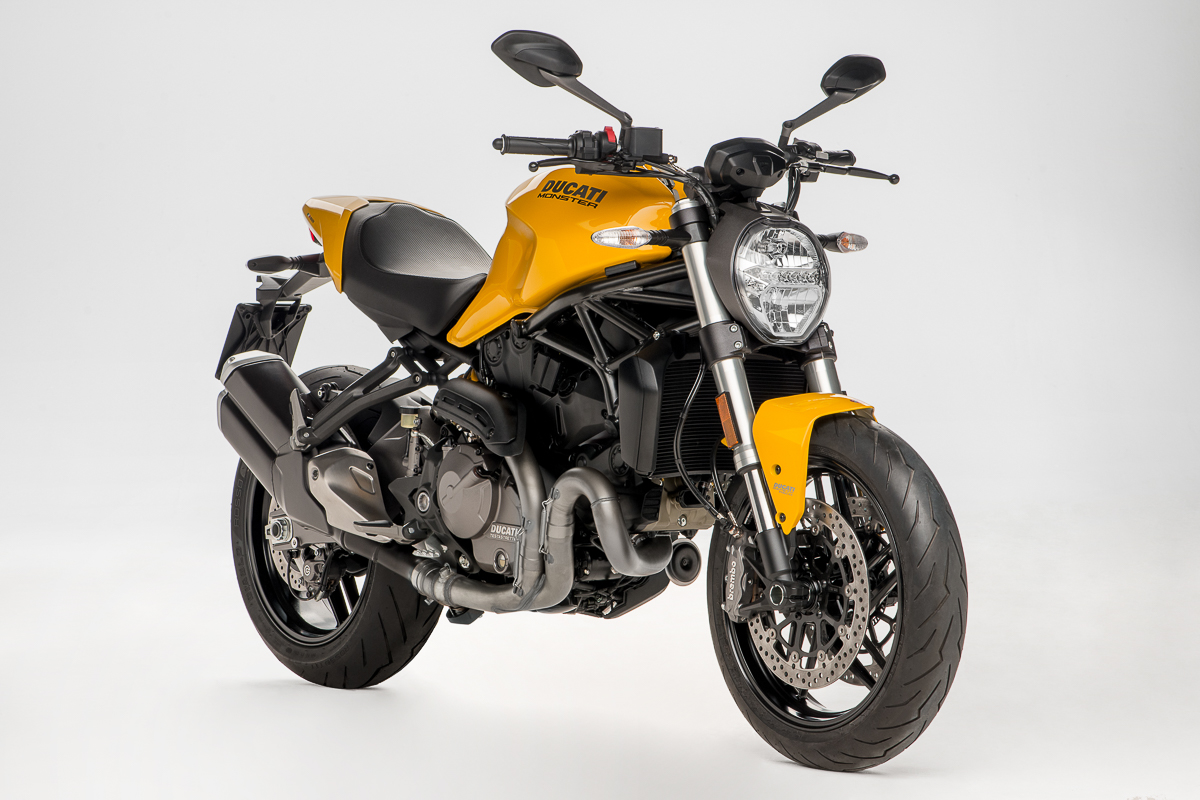 The first of five new Ducati models for 2018 has been unveiled, folks. The red Italian manufacturer from Borgo Panigale has unveiled their latest 2018 Ducati Monster 821 in conjunction with the model's 25th anniversary.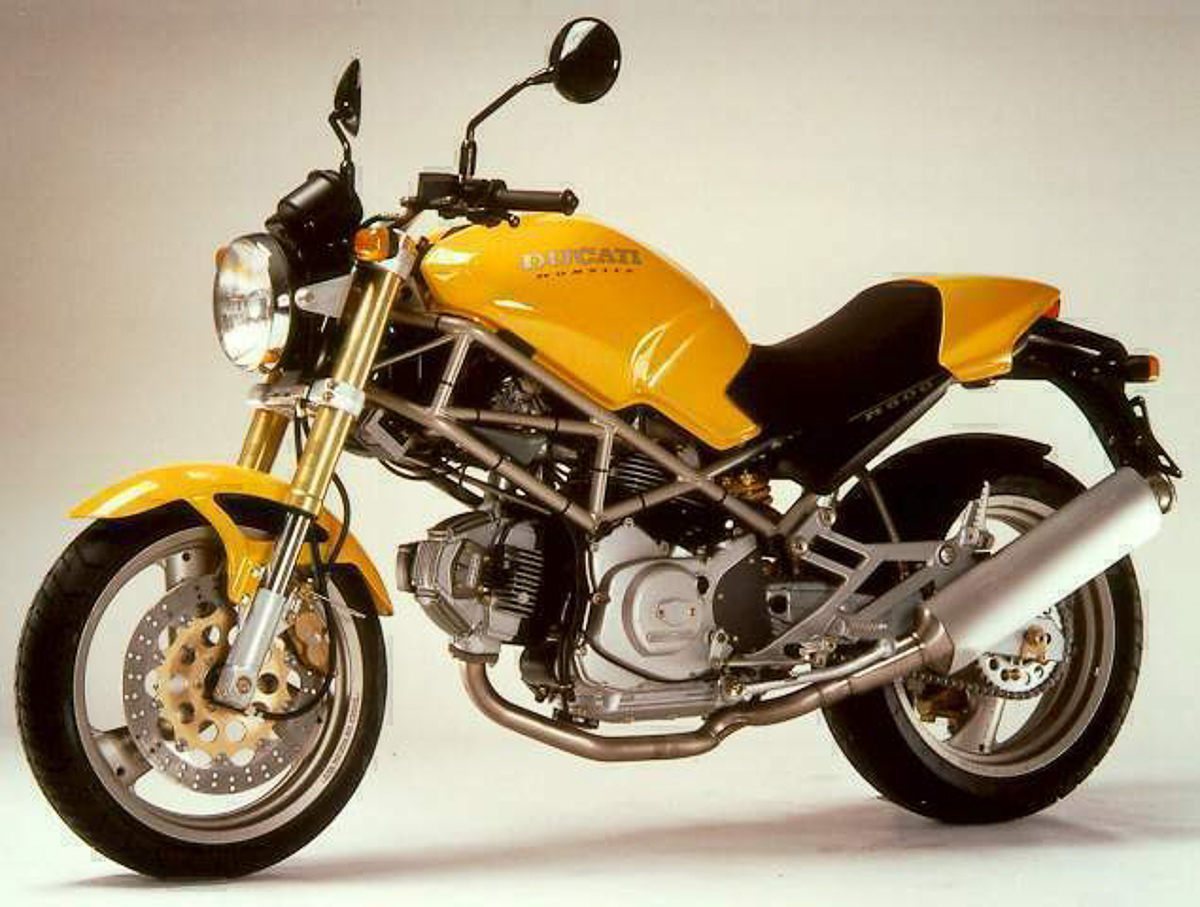 The updated Monster 821 is heavily inspired by Ducati's first ever Monster 900 which was introduced way back in 1992. This new model promises improved performance, riding agility as well as overall experience for any rider in the high-performance naked motorcycle segment.
Inspirations were also taken from their most powerful Monster as well; the Monster 1200. The overall shape, design and other highlighted features have been adopted into the 821 which makes the new Monster super sleek but aggressive at the same time. These new features include a brand new racing-inspired silencer and headlight design.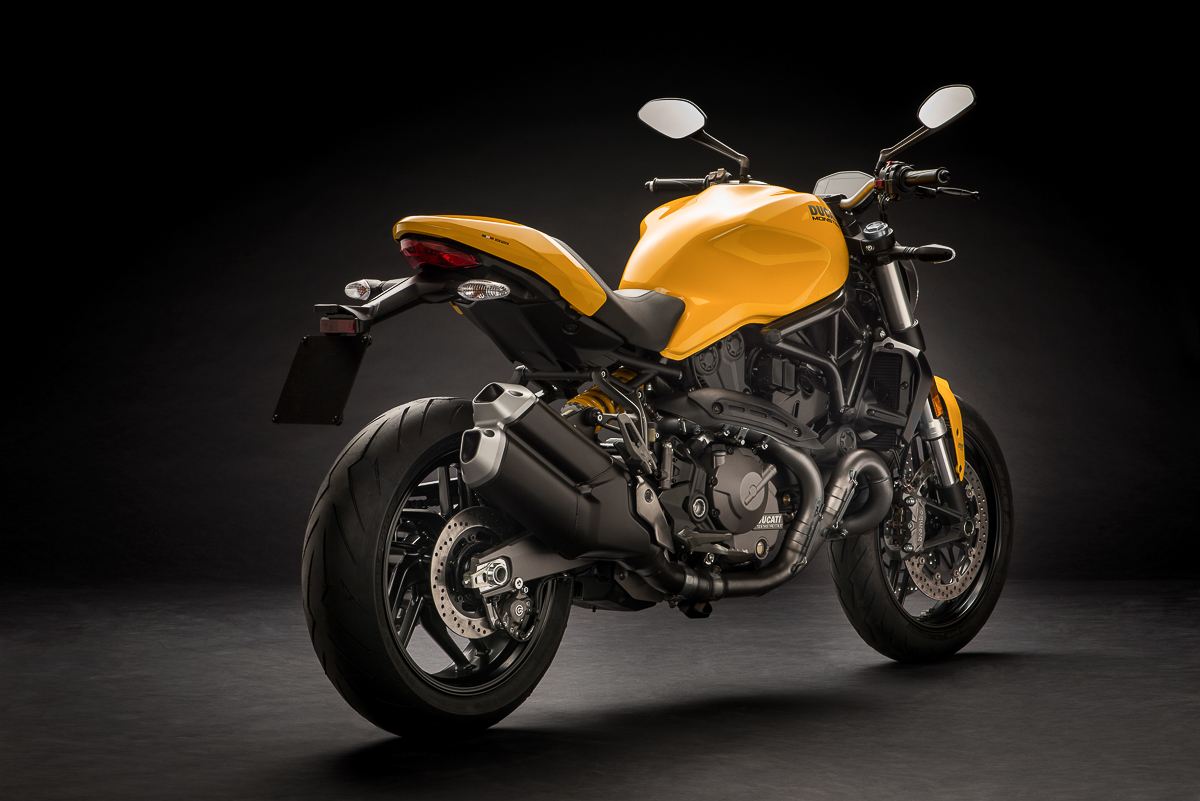 Going into the future, the 2018 Monster 821 now carries the futuristic TFT display that will show all important information including a gear indicator and fuel level. Those who want to take their 2018 Monster 821 to a whole new level can opt for the Ducati Quick Shift up/down and the Ducati Multimedia Systems which will now be available as extras for the new Monster.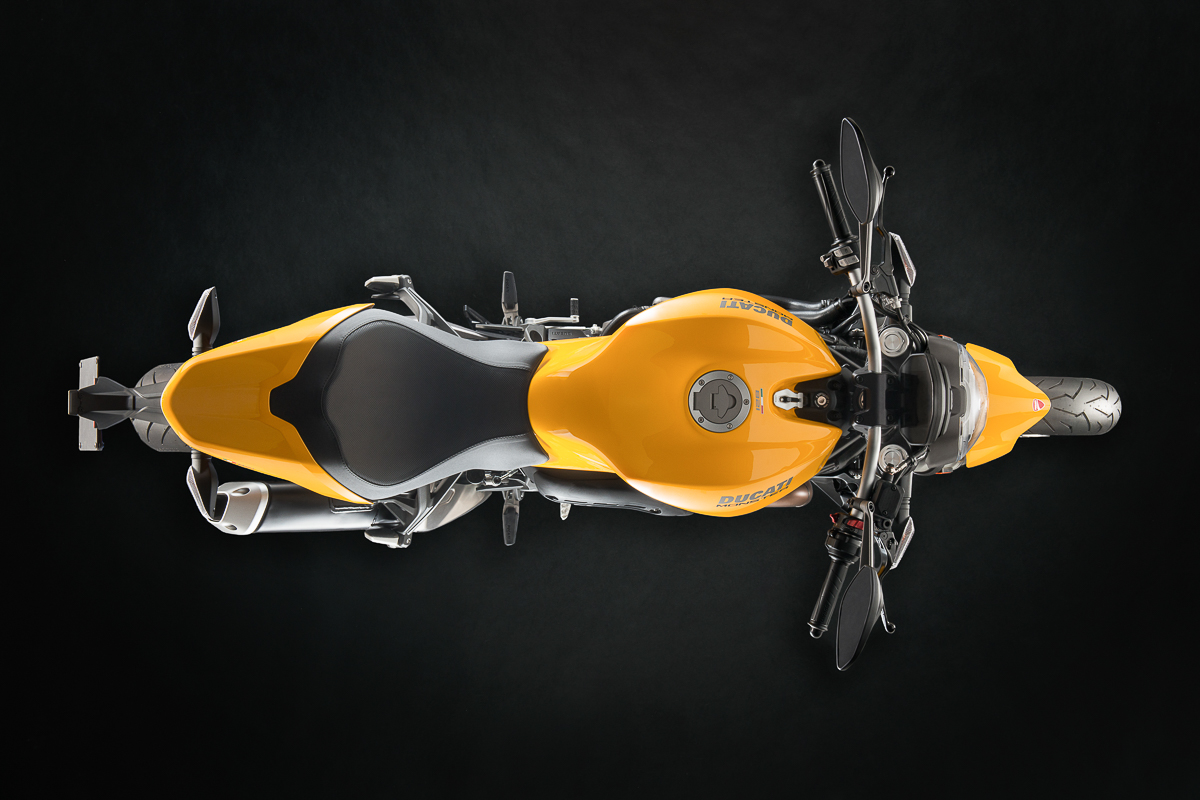 The liquid-cooled twin-cylinder Testastretta engine has been further refined to offer better overall performance and friendliness to all riders new or experienced. Punching out a total of 109hp at 9,250rpm and 86Nm of max torque at 7,750rpm, the new 821 promises nothing but excitement.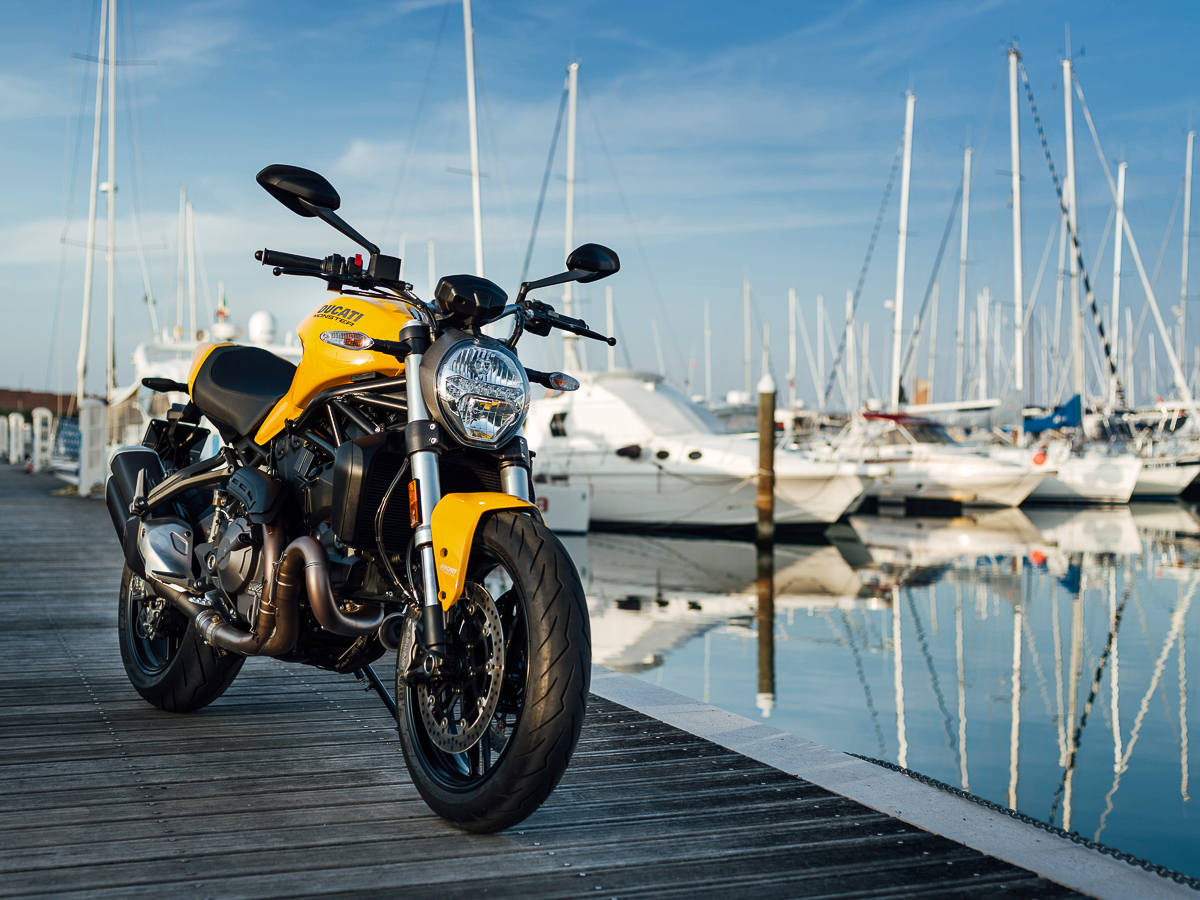 Taking the whole package even further, the latest addition into the Monster family features some Ducati Safety Pack goodies such as Bosch ABS, Ducati Traction Control and Riding Modes to name a few. At a push of a button, the 821 allows for three different riding experiences to ensure that the ride is always safe and exciting.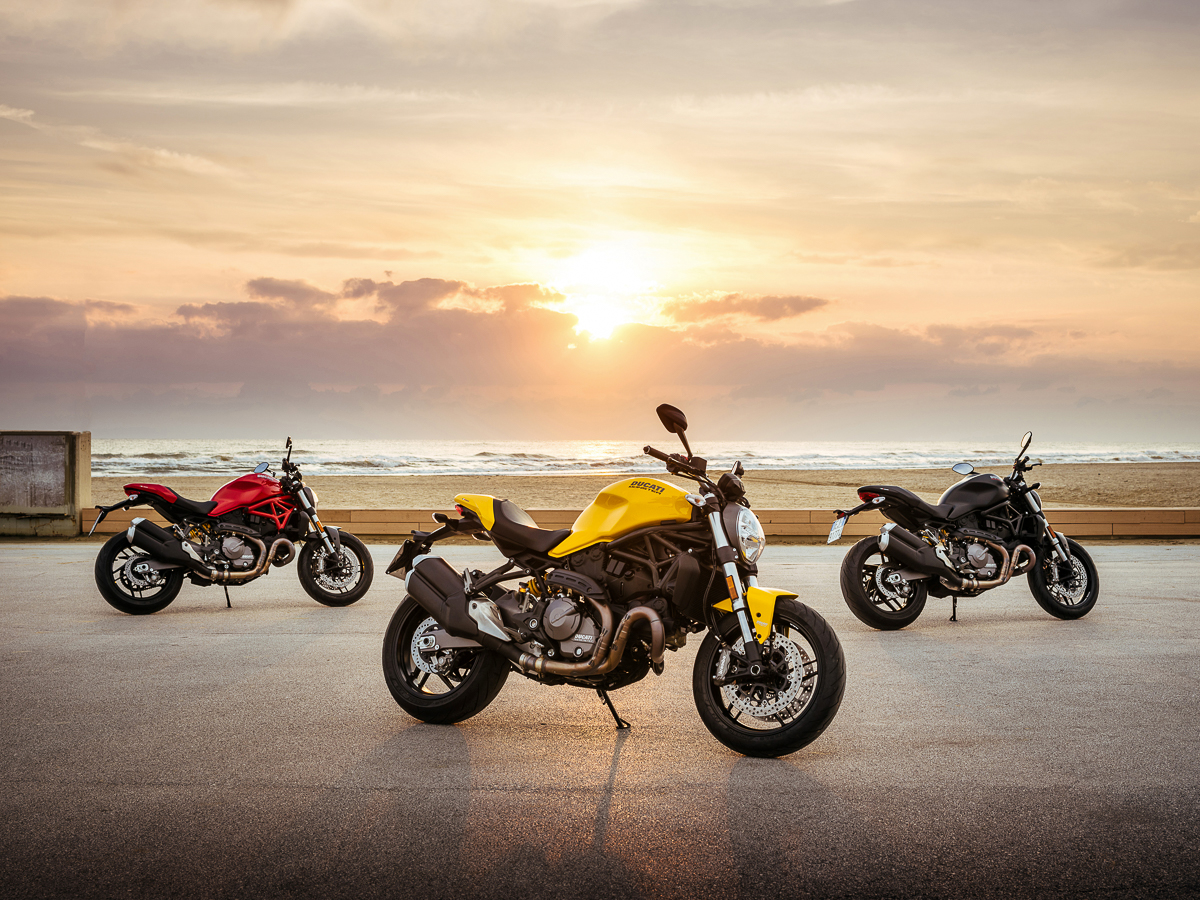 The 2018 Ducati Monster 821 will be available in three different colourways; Matte Black, Red and the iconic Ducati Yellow which will only be available for the 821 and no other models.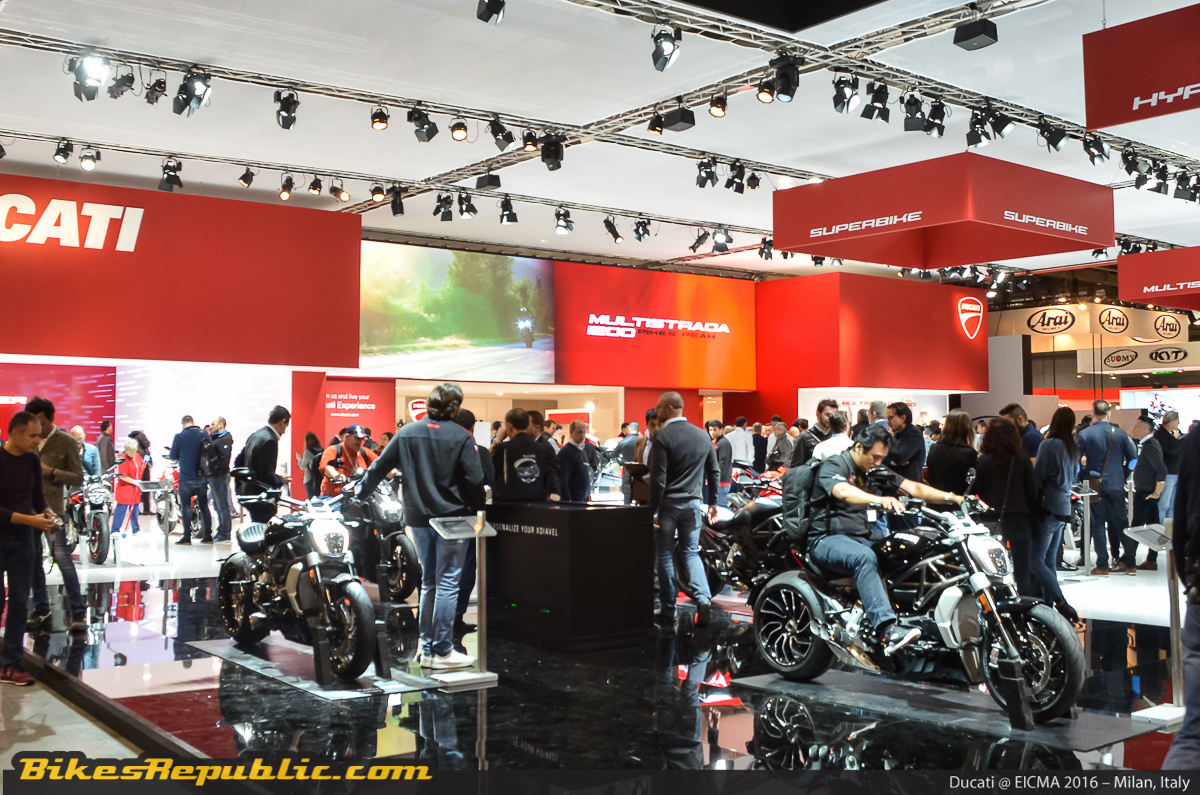 Ducati will be unveiling the rest of the new 2018 line up during this year's EICMA Milan Show beginning of November. Stay tuned to Bikes Republic for more updates.
To know more about the 2018 Ducati Monster 821, CLICK HERE.