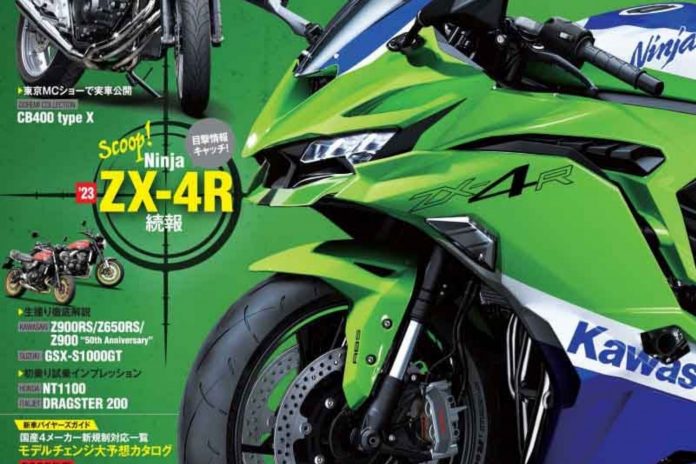 The highly anticipated Kawasaki ZX-4R looks to be on its way, as confirmed by the latest reports.
Talk of a new 400cc inline-four sports bike has been around for quite some time, ever since the introduction of the quarter-litre ZX-25R.
Japanese publication, Young-Machine – known for getting the latest insight for Japanese motorcycles – has made the ZX-4R its latest cover for April with a render that is likely to be close to the final product.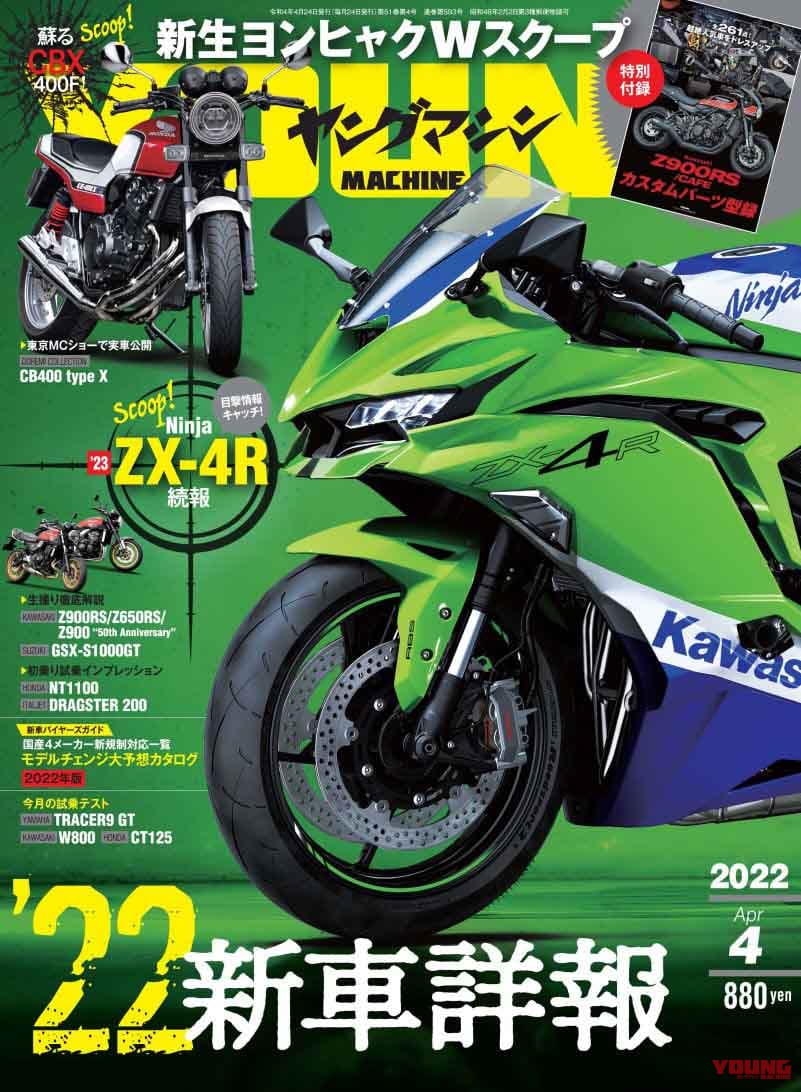 The headline also suggests that Kawasaki is prepping for an official reveal very soon.
While the ZX-4R is somewhat related to the ZX-25R, the former will follow the ZX-10R design, prominently the sunken headlight and the air-duct.
Reports also suggest that the new bike will feature premium components, from Kawasaki Traction Control (KTRC), USD forks and riding modes.
We have yet to secure any information regarding how much power it might produce, but rumours have that it could be around 75hp and above.