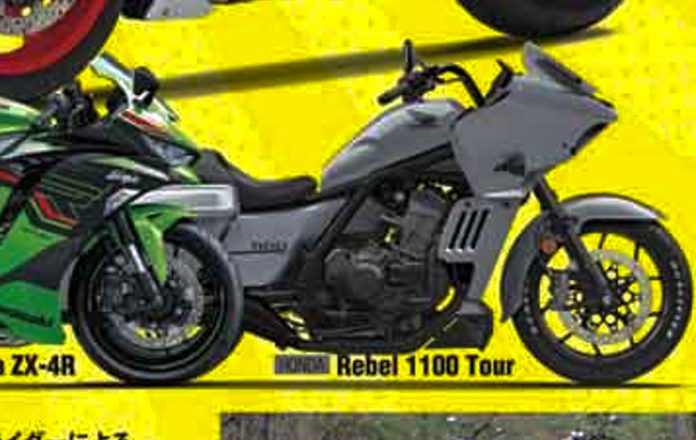 Honda will soon expand its Rebel 1100 range with a new variant, as reported by Japanese publication Young Machine.
The Honda Rebel 1100 Tour edition will feature a large bat-wing front fascia and big saddle bags.
To run on the same 1100cc parallel-twin engine found in the Hawk 11 and CRF1100L Africa Twin. 
According to YM, Honda is set to add an all-new Rebel 1100 Tour edition. 
How do they know this? We assumed they have a direct line to every Big Four in Japan, which is why every report they publish is spot on. 
That said, after launching the Hawk 11 in Japan, Honda will soon introduce the Rebel 1100 Tour.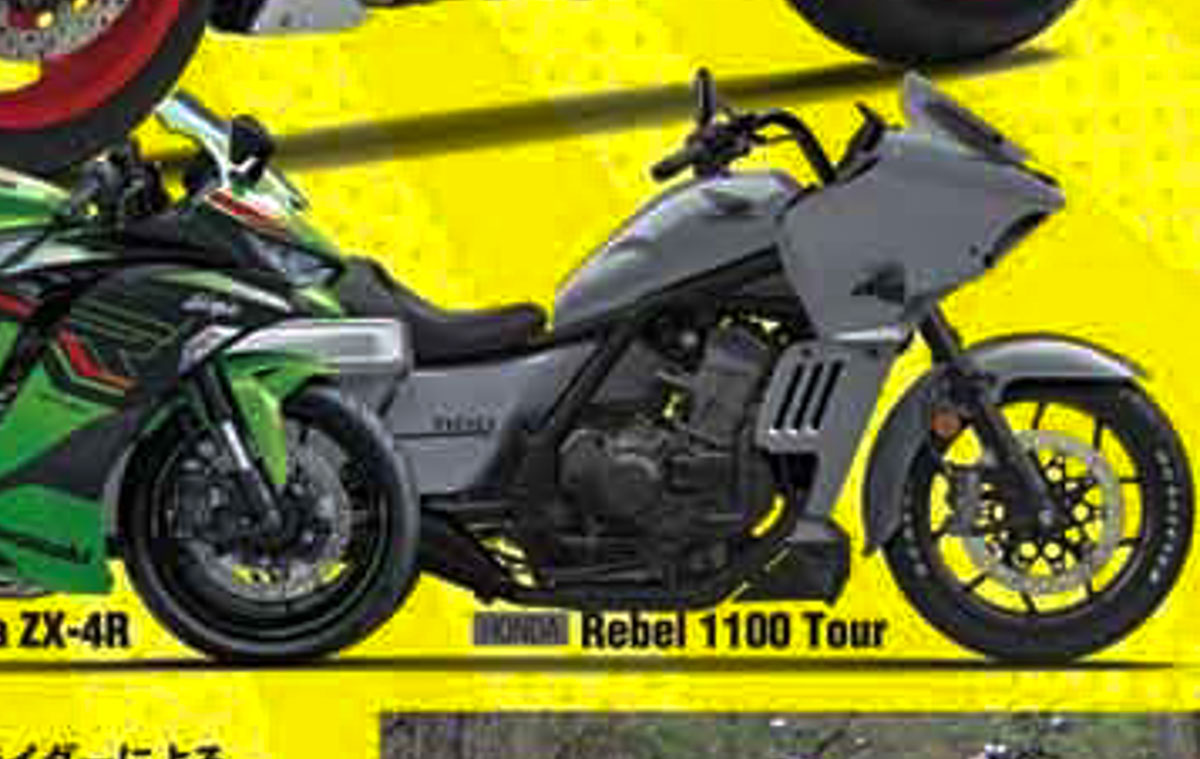 According to the rendered image by YM, we can see a side profile that looks similar to Harley-Davidson Road Glide.
This indicates that the Tour edition will feature a large bat-wing front fascia along with saddle bags.
However, while the Road Glide features a sizeable 22.7L fuel tank, the Rebel 1100 is fitted with a small 13.6L which is not ideal if you plan to go on a long cruise.
For that to happen, the Rebel 1100 Tour requires an extensive redesign of the fuel tank. 
Nevertheless, with the EICMA show set to happen in a few months, the Rebel 1100 Tour could make an appearance in Milan. 
So please stay tuned for more updates!