Aprilia has updated the Tuareg 660 with a new colour scheme for 2024. The adventure bike, known for its off-road prowess and unstoppable spirit, now dons an even sportier and more adventurous look, thanks to the introduction of three new captivating colour schemes.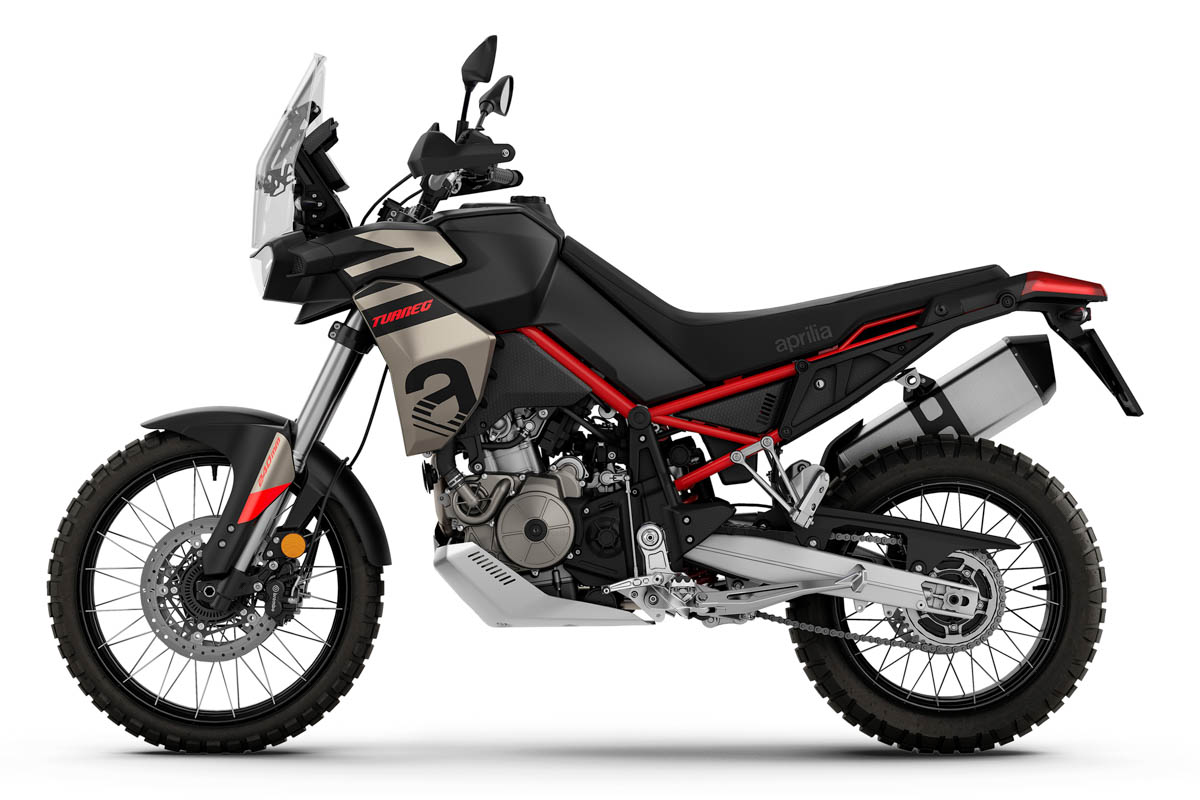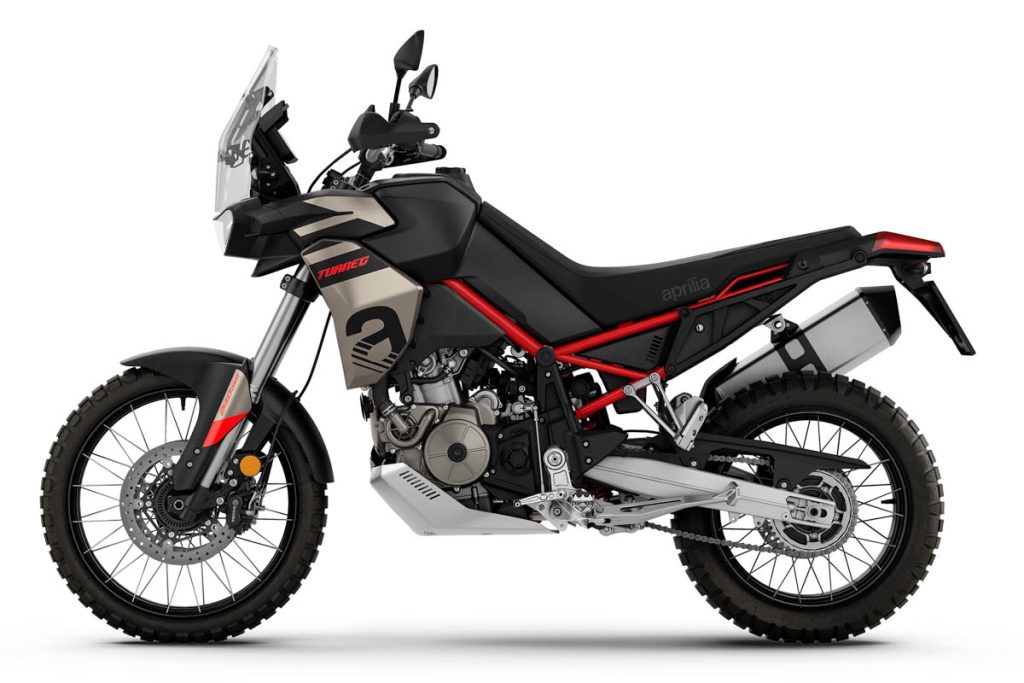 The latest Tuareg MY 2024 is available in two fresh and nature-inspired color schemes: Atreides Black and Canyon Sand. These color options pay homage to the natural landscapes where the twin-cylinder adventure bike thrives, showcasing its close connection with the great outdoors.
Additionally, Aprilia introduces the Dakar Podium color scheme, a tribute to the Aprilia RXV 4.5 that clinched third place, including three leg wins, in the 2010 Dakar Rally, ridden by Francisco "Chaleco" Lopez.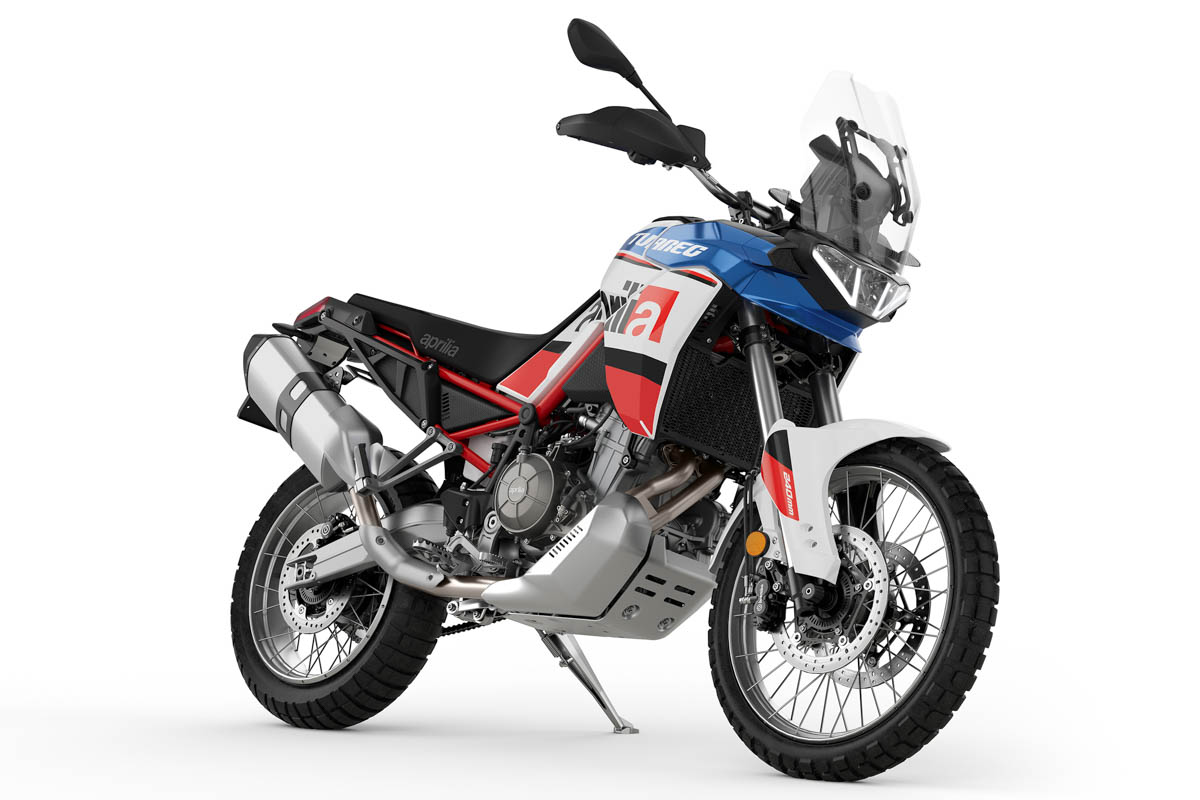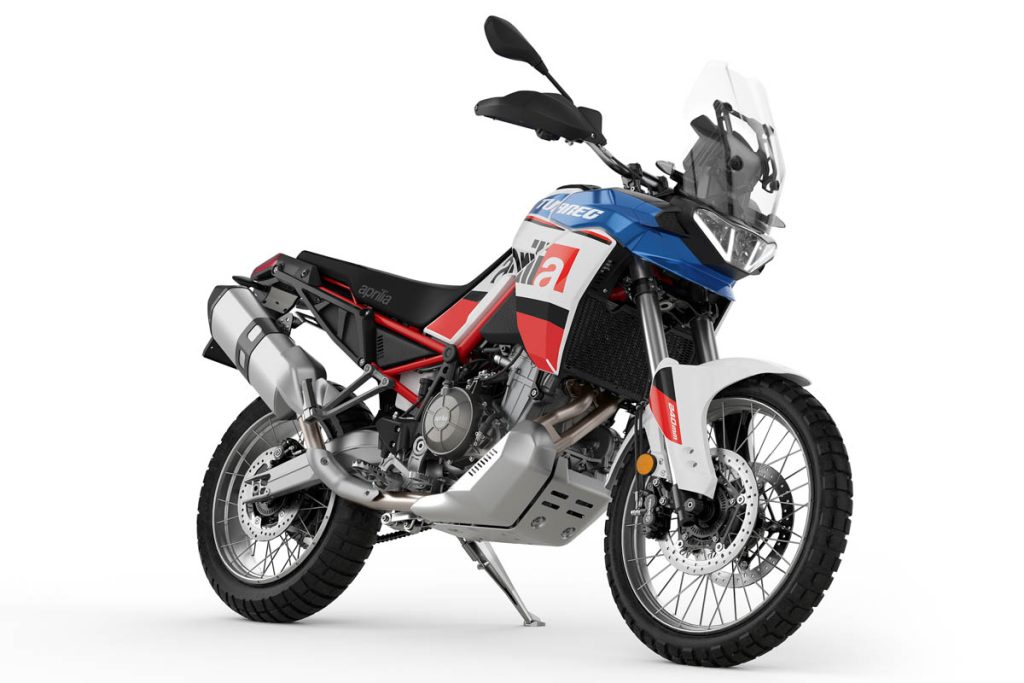 One striking change that accompanies these new color schemes is the bold and aggressive red frame. This frame design not only adds a sporty touch but also symbolizes the racing spirit of the Tuareg, which recently made an impressive debut in off-road competitions as part of the "Back to Africa" project.
Developed in collaboration with GCorse and the Guareschi brothers, the Aprilia Tuareg is making waves in the Italian Motorally Championship and secured a remarkable third place finish in the Transanatolia Rally during its international debut. The next exciting chapter for Tuareg is conquering the African desert, a journey that aligns perfectly with its name.
A standout feature of the Aprilia Tuareg MY 2024 is its superior off-road technical package. The front mudguard proudly displays its top-class suspension travel of 240 mm, highlighting its authentic off-road capabilities.
In keeping with its off-road focus, Aprilia is expanding the range of accessories dedicated to the Tuareg for 2024. Among the additions is an air filter specifically engineered for off-road and dusty road conditions. This filter enhances engine protection by effectively filtering out dust from the intake.