The Triumph Rocket 3 is already a beast, not because it packs a 2,458cc three-cylinder engine, but because the behemoth cruiser also churns out 164.7hp and 220Nm.
TTS Performance developed a supercharger kit for Triumph's Rocket 3. 
The supercharged Rocket 3 TFT pumps out more than 300hp.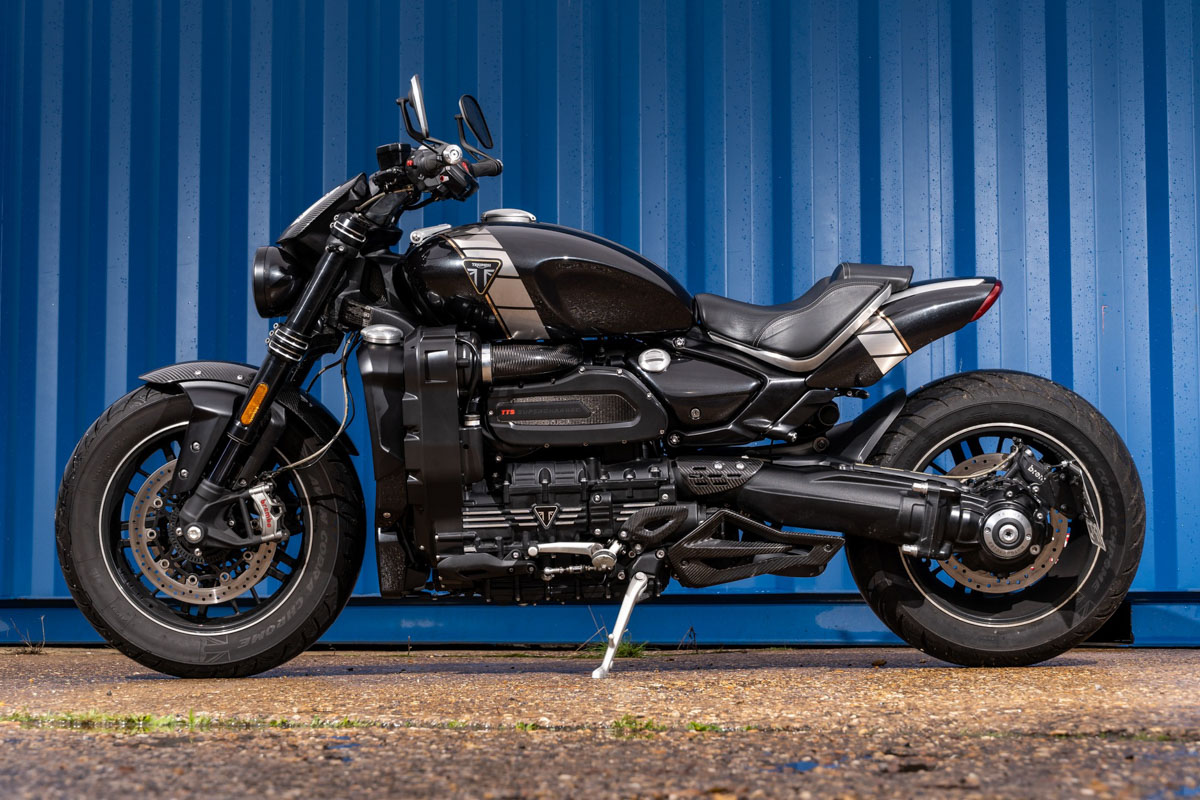 If that wasn't enough, the good lad at Hinckley rolled out the TFC trim that produces 179hp and 224Nm. 
However, Britain's TTS Performance might disagree with you if you think that's already a considerable power for the beastly cruiser. That's because the power-hungry firm decided to inject the Rocket 3 TFC with a Rotrex C30-94 Supercharger.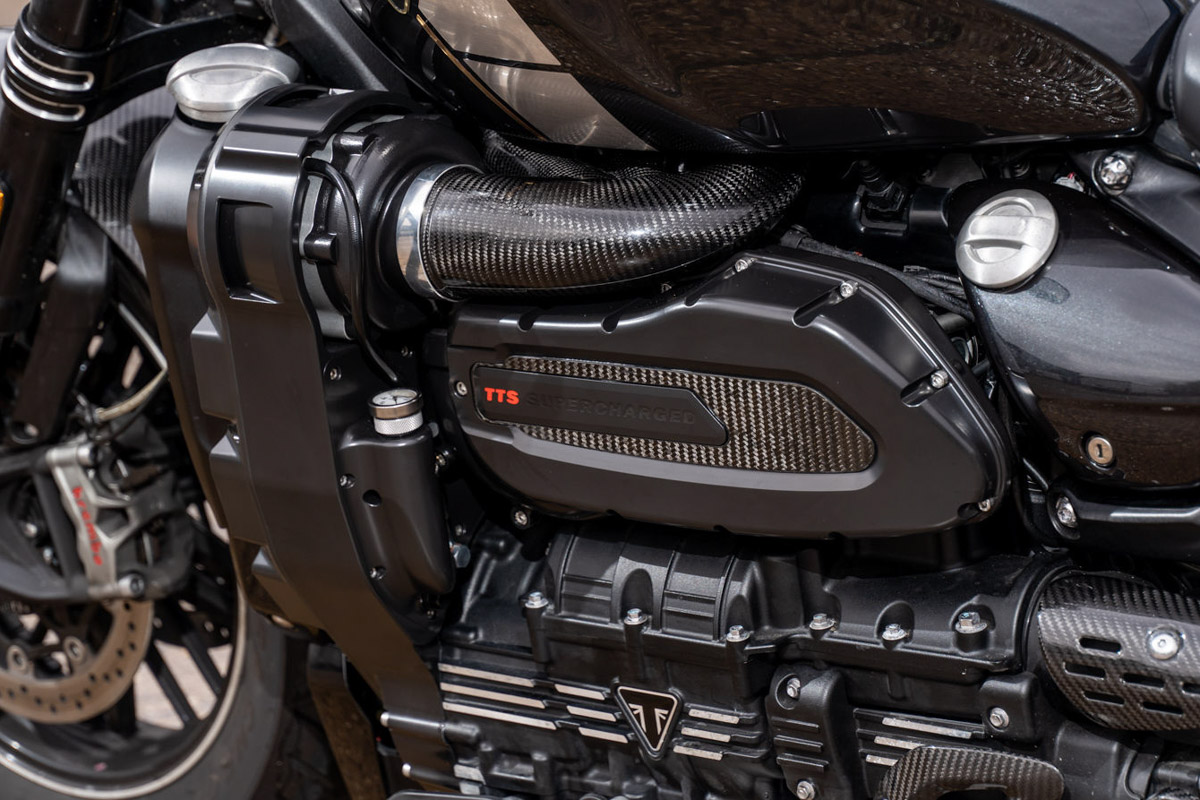 Dubbed as the Rocket 300, the supercharged version now pumps out a whopping 340hp and 366Nm.
As usual, the crazy idea came from TTS frontman Richard Albans after he previously made headlines with a supercharged Suzuki Hayabusa that produces 372hp.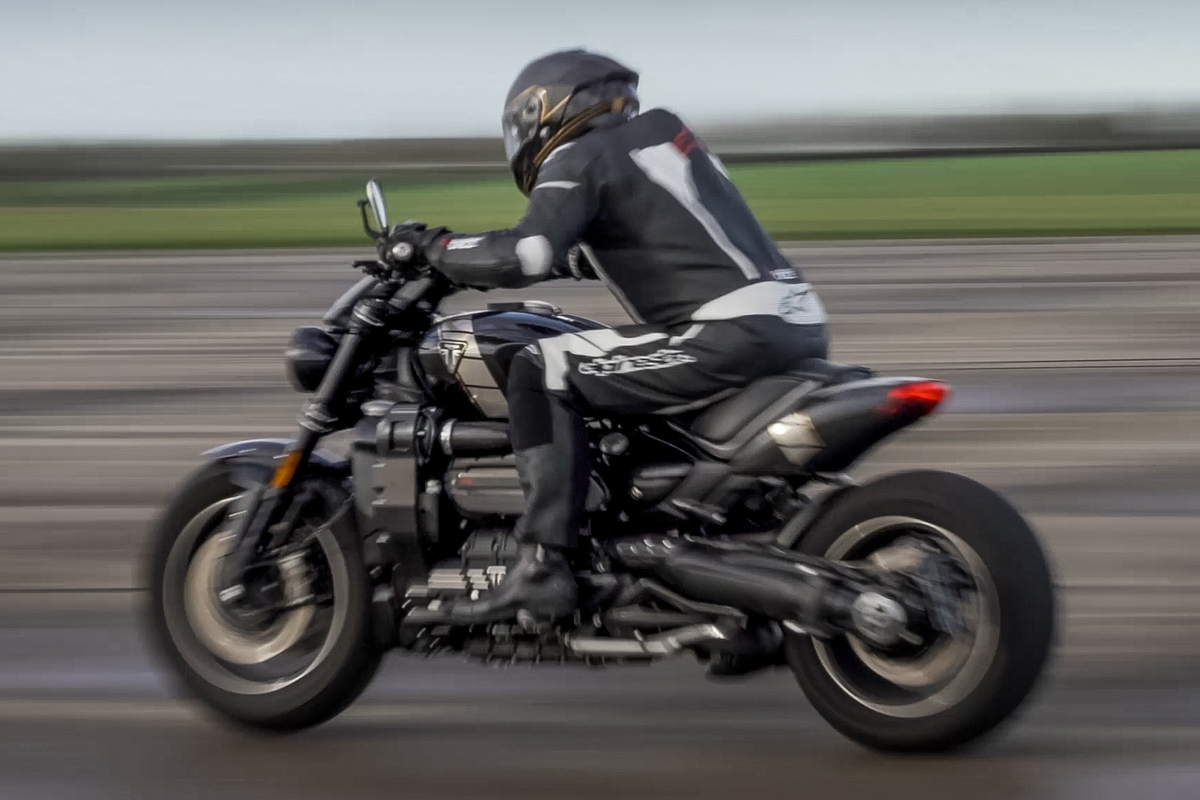 Fortunately, TTS has detuned the Rocket 300 to 300hp for the street, allowing for better control for anyone who might not share the same level of craziness as Albans. 
Nevertheless, TTS has already sold ten supercharger kits for the Rocket 3, with five more currently developing.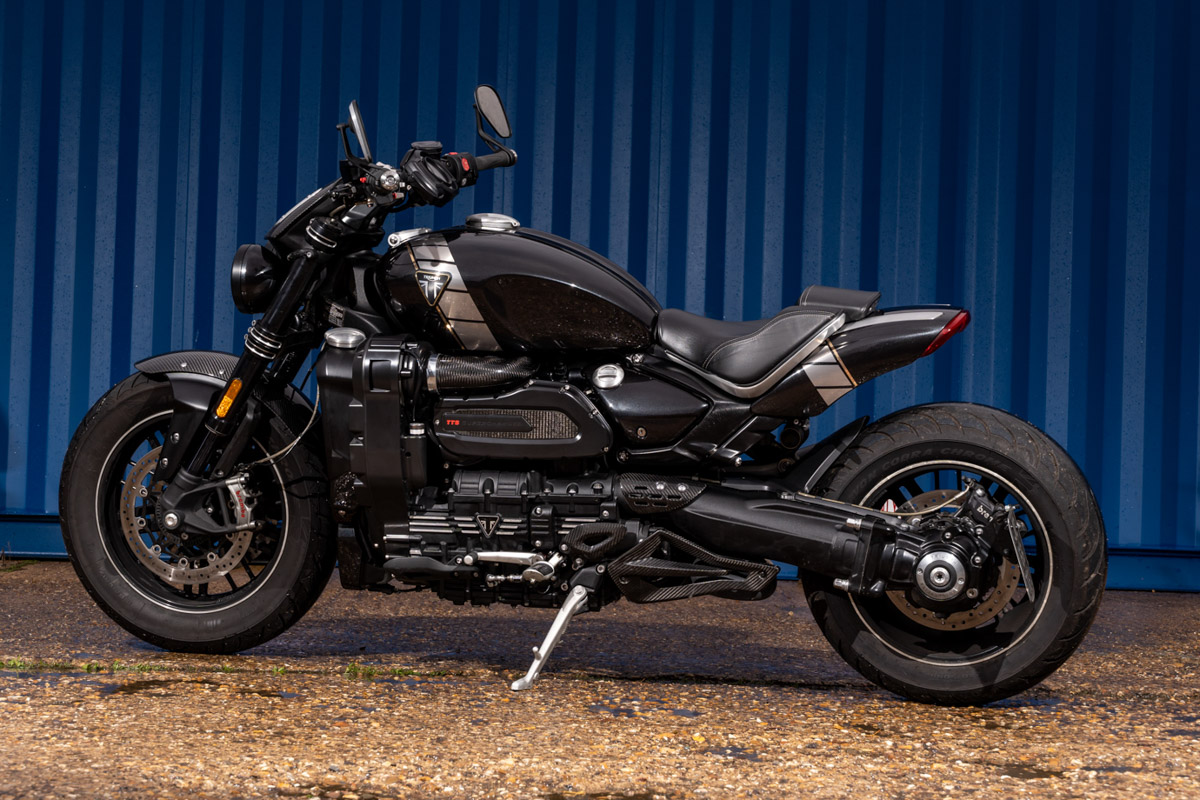 That said, the supercharger kit retails for GBP 8,000 (RM43.2k). If you think your current Rocket 3 needs to be more powerful, go ahead and give the supercharger kit a go. 
Because why not?