I was working as soon as I finished my SPM examinations. Didn't go on a long holiday with friends, didn't even bum out at the beach night after night with a cold drink. "Time to earn your own money, Son."
Through the help of a few friends, I became a waiter in a hip new pub in Penang, called "20 Leith Street." The place has since been converted to a hawker centre and it's just next door to the blue-coloured Cheong Fatt Tze Mansion, which is now a boutique hotel. Back then, the latter was overgrown, run down and pitch black like a haunted house. I didn't dare step near it.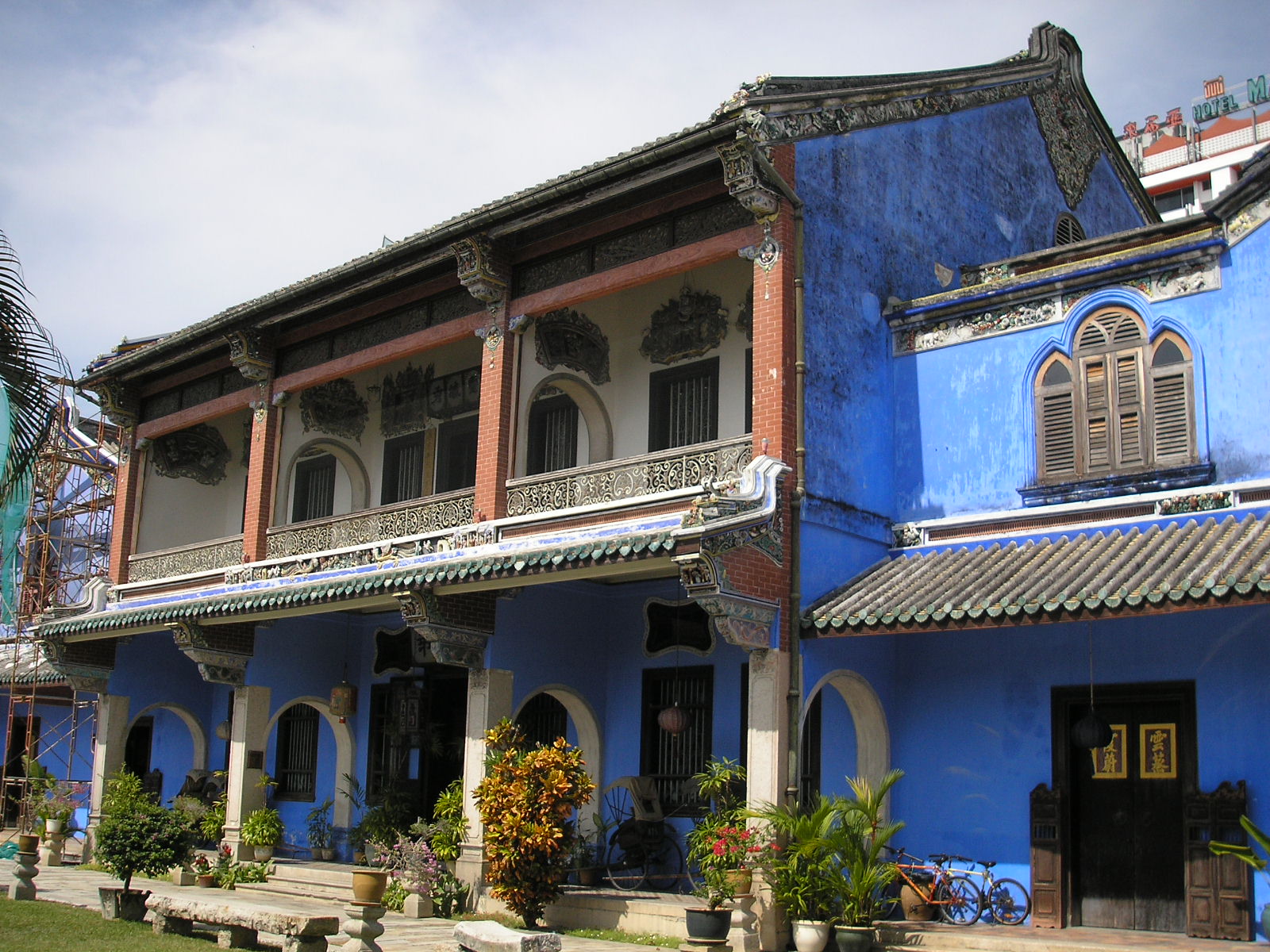 Anyway, one morning after work, the five of us guys stood outside, just chilling, talking gibberish and smoking. Our supervisor whistled at and teased the transgenders who walked up and down the street outside. A homeless man in torn shirt and pants sat on the sidewalk opposite ours, mumbling to himself (hoped he didn't see dead people). Yeah, those were the bad ol' days.
Anyways, we talked about all sorts of stuff. Fishing, camping, hiking, swimming… There was no such thing as Astro and PlayStation in 1998.
Boys being boys, we got around to talking about cars and motorcycles. (About girls too, of course, on how we don't understand them – and we still don't today – but that's for another story).
Among us, only Poh Keat owned a bike, a used Honda C90.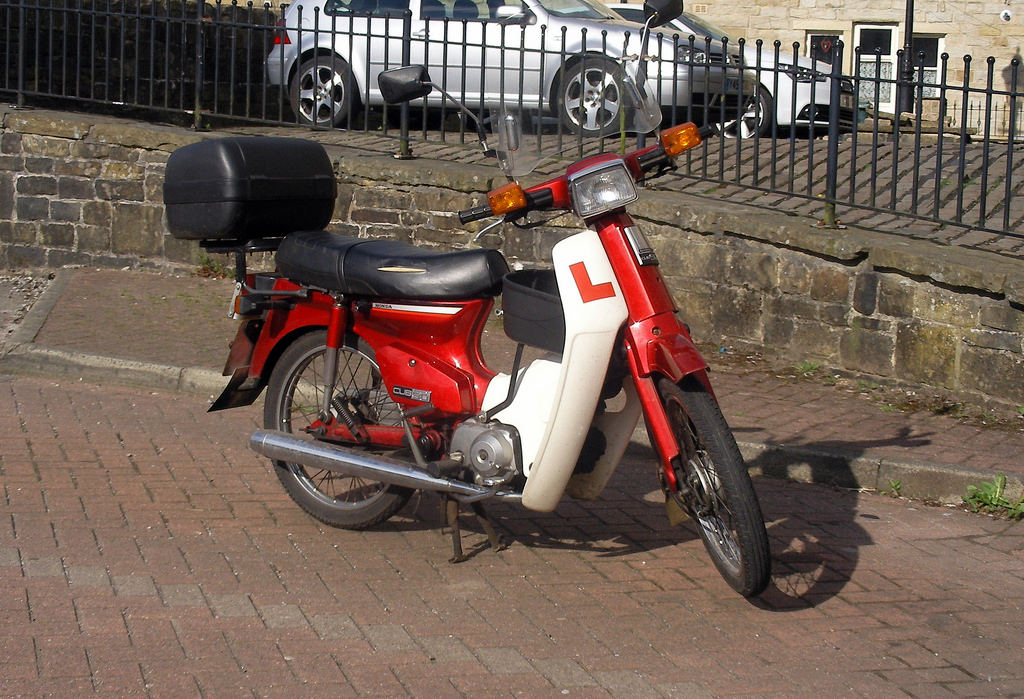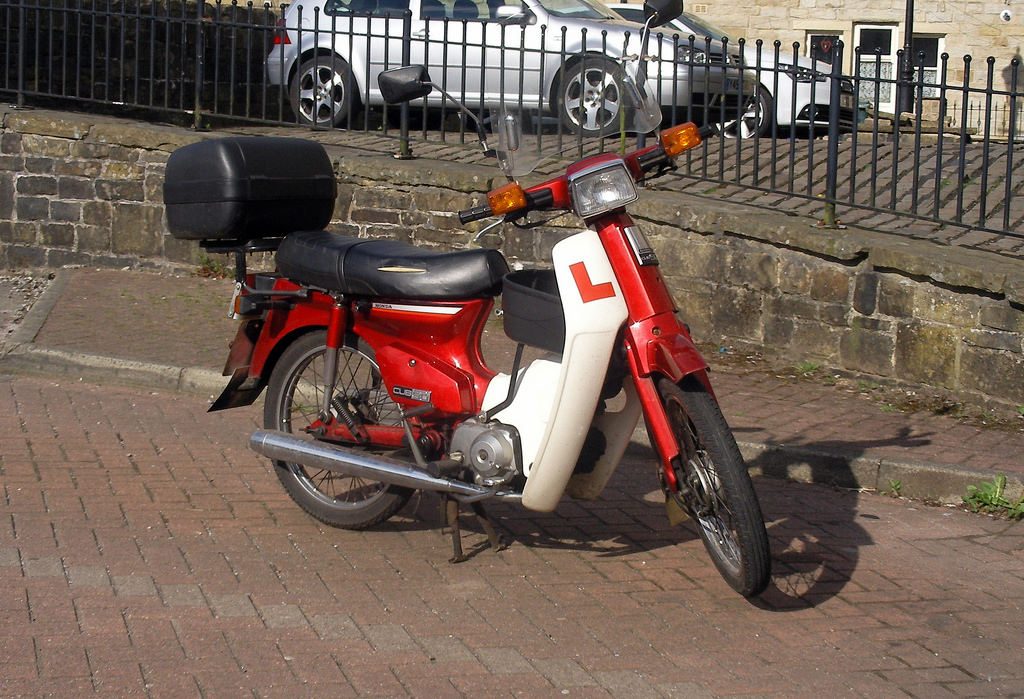 The rest of us wanted a bike for ourselves too, but we haven't ridden one before. Then Chris got super-enthusiastic and wanted to learn how to ride at that very moment. The compound was huge, tarred over as a parking lot and there's no one around to be a bother
After much cajoling, Poh Keat gave in to Chris' requests. He pointed out on how to get it in gear, roll out and stop.
As Chris got moving, we started throwing insults at him. We were his buddies, right. But he ignored us and started doing pretty descent by his second orbit around Poh Keat, who stood in the middle and barked orders.
We lost interest in teasing him so we went back to talking about girls. I was still single, okay. All the while, Chris passed by like clockwork, getting a little faster each time.
Then on one pass, Chris gunned the throttle a little too much, casuing the bike to roar forward. Surprised, he instantaneously chopped the throttle, which resulted in the rear hopping and squirming (he must've been in first gear). His arms went straight immediately and his legs came off the footpegs, looking like a character from The Flinstones trying to brake by dragging his feet on the ground.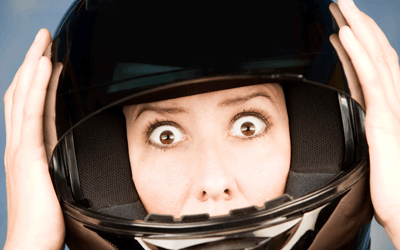 The bike now went straight, instead of turning into the circle and headed for the tall wall separating 20th Leith Street and Cheong Fatt Tze!
Poh Keat yelled while running toward Chris, "WOI!!! STOP STOP STOP!!!"
At this point, we heard "BEEEEEEEEEEEEEEEEEEEEEEEEEEEEEEEEP!!!" all the way to the wall. THWACK! The bike's front tyre tapped the wall like how when someone walked into a glass door.
Chris and the bike plopped over like sacks of potatoes stacked too high. And the horn was still on! BEEEEEEEEEEeeeeeeeeeppppp….. its sound tapering off as it got hotter.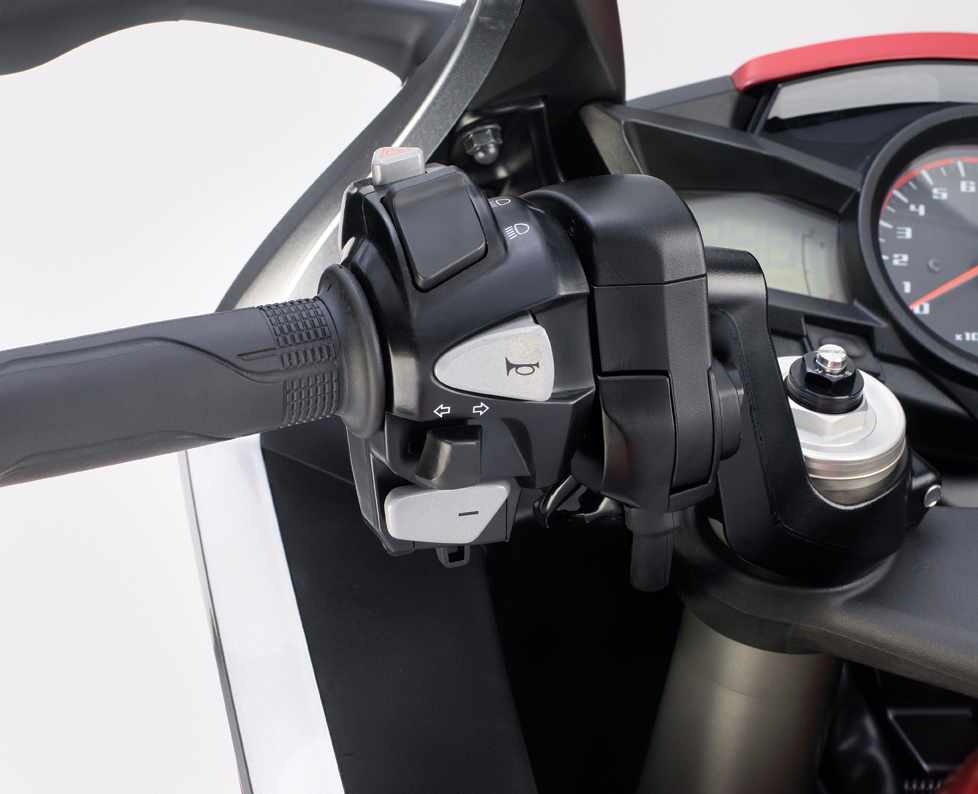 Poh Keat had caught up to Chris and tried to lift the bike up. We ran over to help too.
"WHY DIDN'T YOU BRAKE?!" yelled the unfortunate bike owner.
"I did try to brake!" replied Chris in defiant defense. "But instead of stopping, your stupid bike only went beeeeeeeeeeeep!"
Our wisecrack Supervisor spoke up, "So did the wall move out of the way when you honked at it?" Apart from Poh Keat and Chris, I believe the other three of us have never laughed any harder than that morning until this day.