Shark Helmets and Furygan riding gears have launched their brand new gears during their 'MiniGP experience' with their sponsored riders, Johann Zarco and Sam Lowes last Wednesday. The launch was held at the Speedway PLUS track in Subang.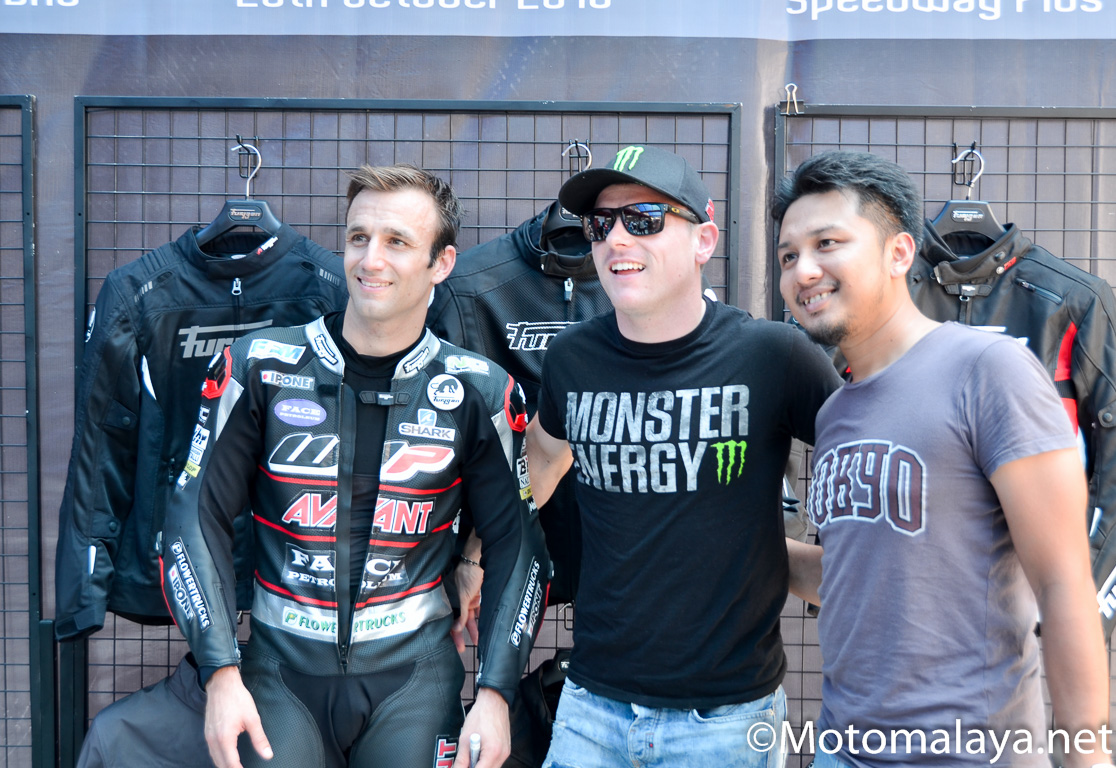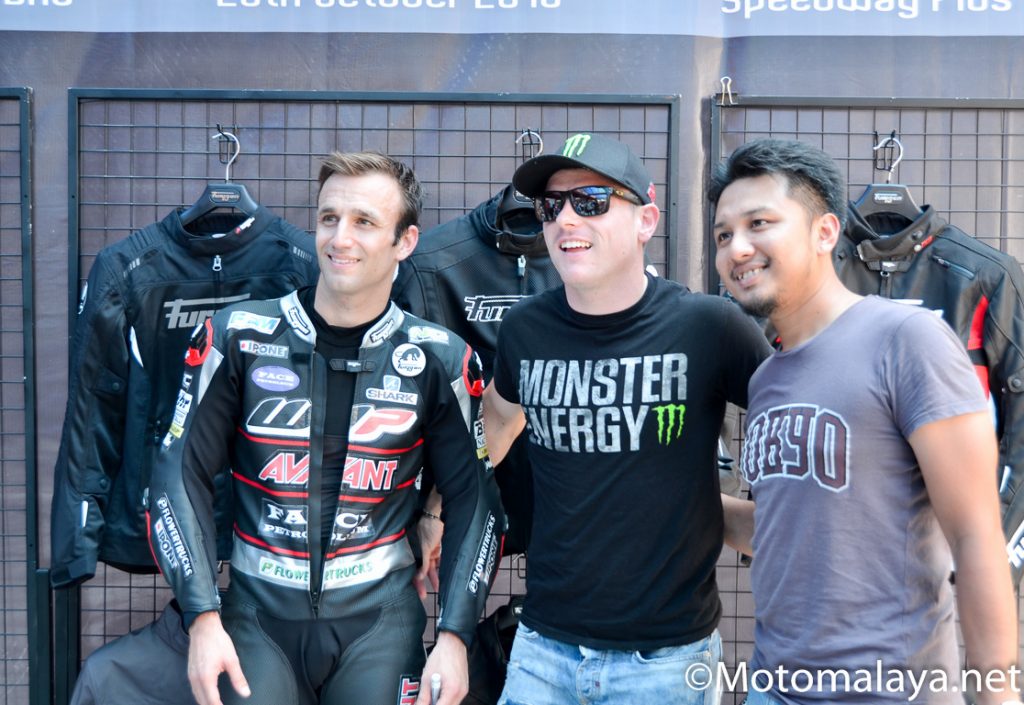 Organized by Shark and Furygan distributor in Malaysia, Winmaster, Shark launched their brand new flagship helmet, the Shark Spartan, which will be replacing their current Speed R helmet.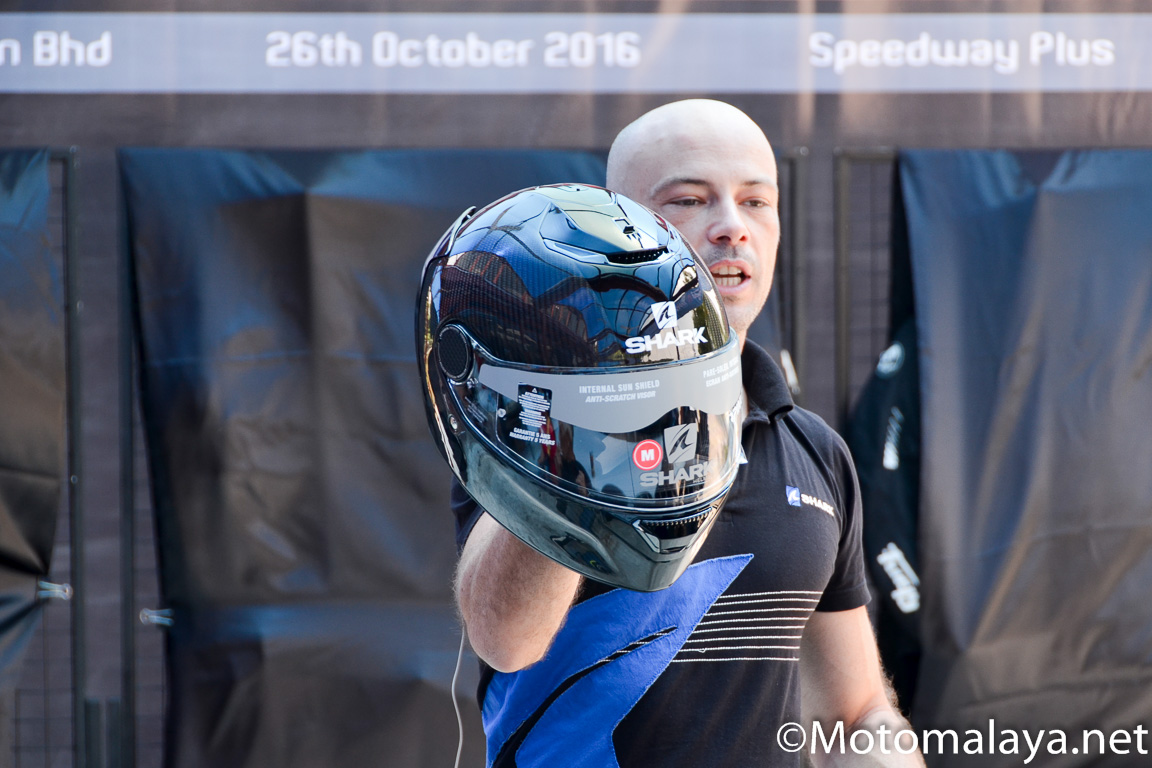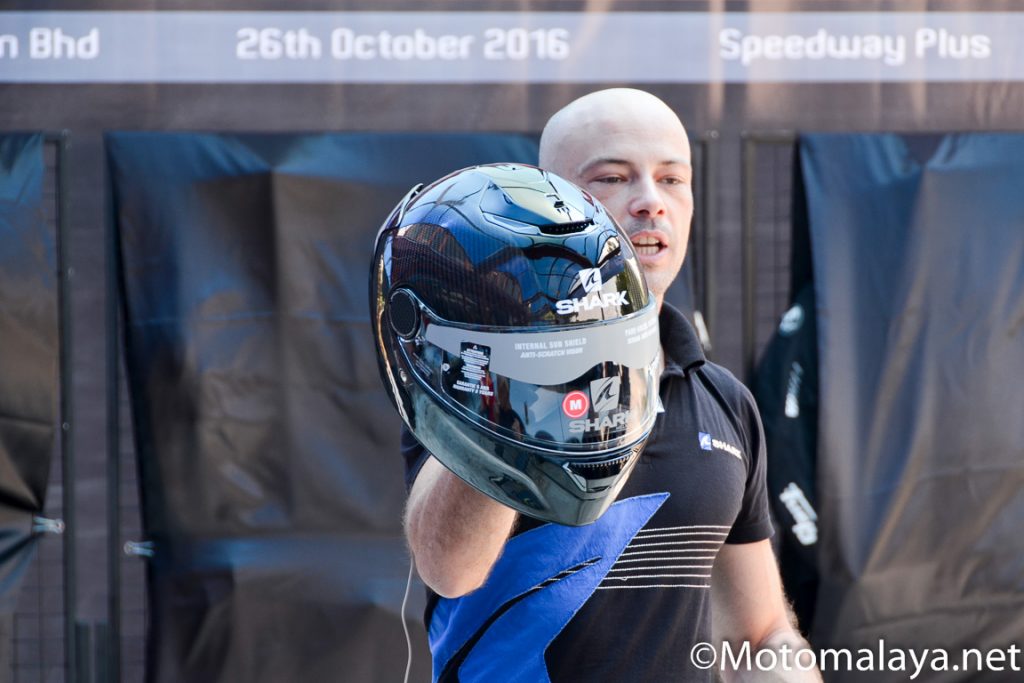 The major improvements made to the Spartan are better fluid dynamics when it comes to the overall shape and also efficiency. Weighing at only 1,290grams (medium sized helmet), the helmet is lighter with improved air intakes with fluid design and most importanty, it is fully ECE-compliant.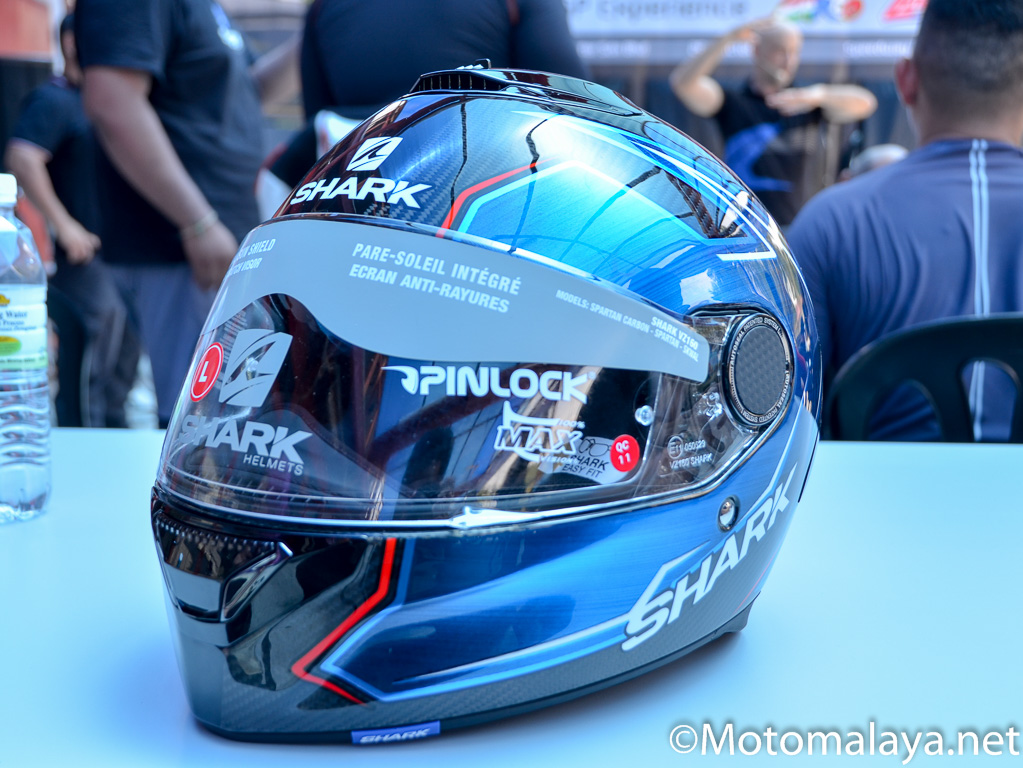 The Spartan will come in two varieties; the Carbon Skin (RM1,750) and Carbon Guintoli (RM1,850). Shark also introduced the Skwal Lorenzo Helmet priced at RM1,150 and also an entry level full face helmet, the Ridil, at only RM550.
Furygan went and pulled out all the stops and introduced a huge variety of different products ranging from jackets to gloves made from a number of different materials and styles to suit any type of rider.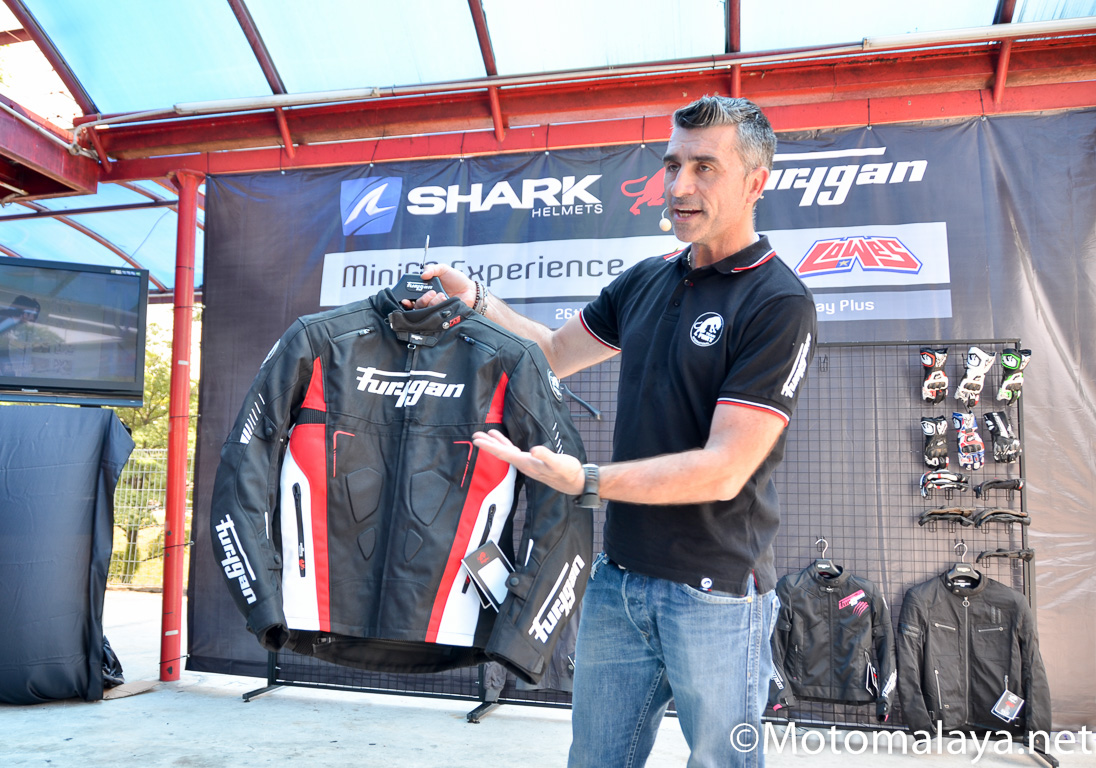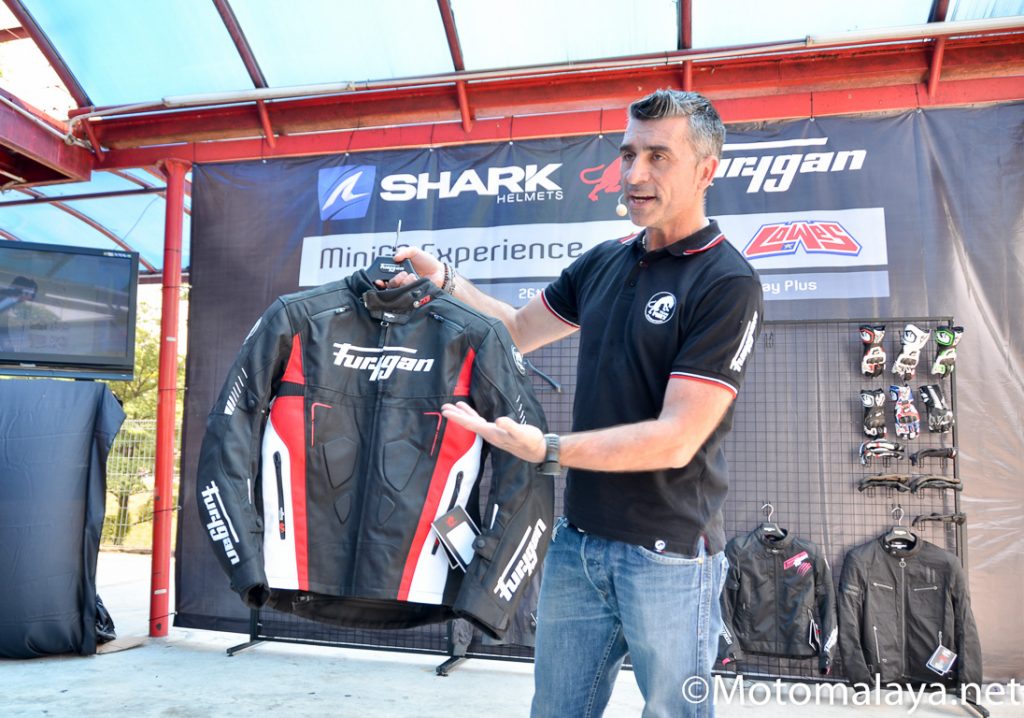 The main highlight of the Furygan riding gears is that all of the newly launched products are CE-certified and use the D3O soft but strong armour.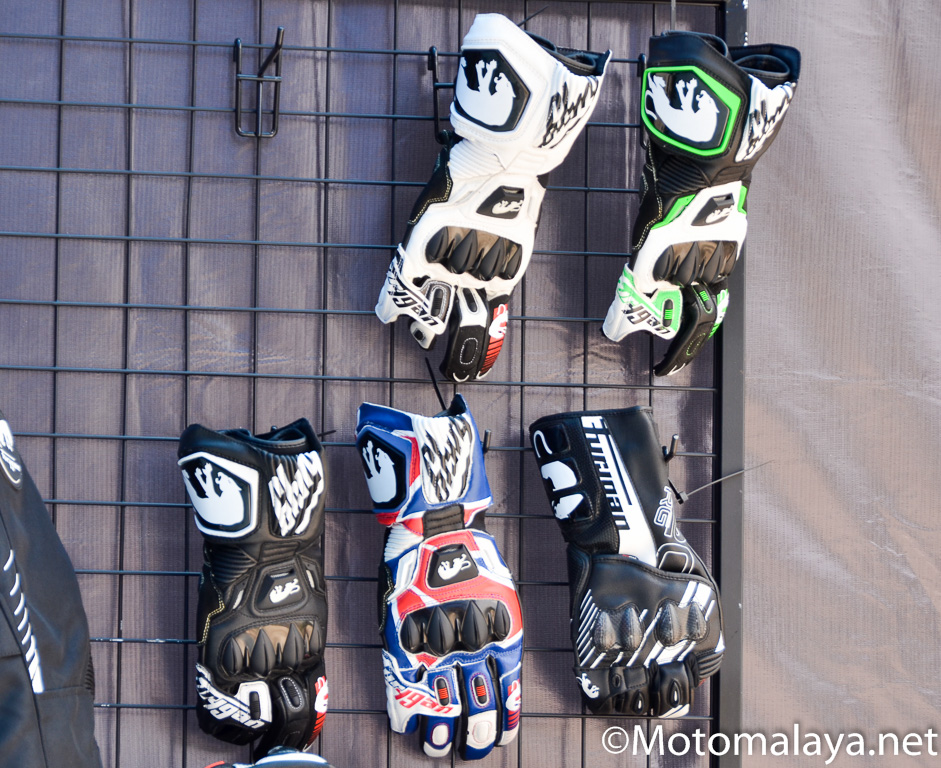 The list for all the new products from Furygan is listed below together with the prices.
Jackets:
Furygan ICARE Jacket – RM715
Furygan Hurricane Jacket – RM620
Furygan Vortex Jacket – RM755
Gloves:
Furygan Fit-R II gloves – RM590
Furygan Tom D3O (retro style) gloves – RM350
Shark Helmets and Furygan riding gears has also set up a booth in the Mall Area at Sepang International Circuit (SIC) in conjunction with the Malaysian MotoGP round this weekend.