Quad Lock® by Annex Products is developed, owned and operated by Australian Startup Annex Products, which is based in Melbourne.
They are the experts who patented a practical dual-stage locking mechanism that securely locks your phone to a mount and makes it perfect for a long ride while navigating via smartphone.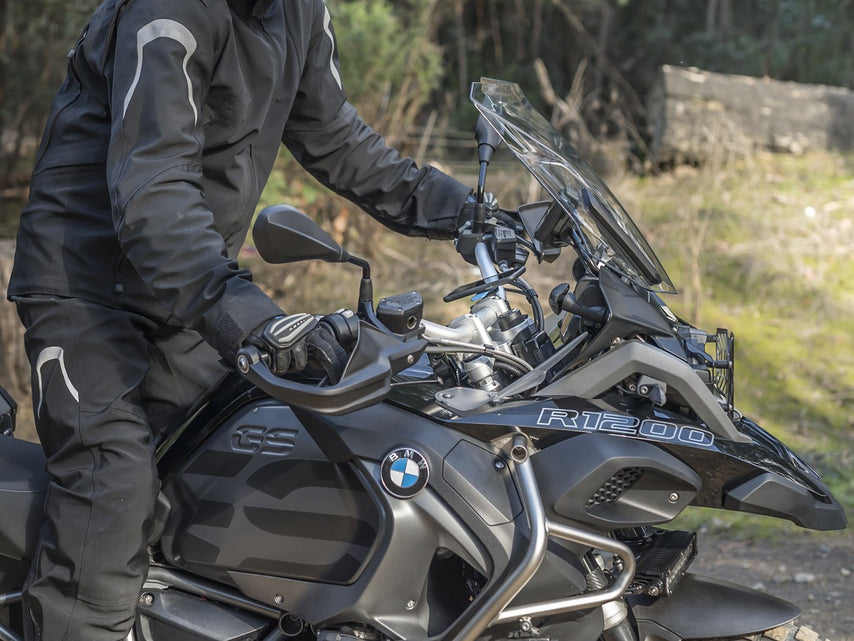 As part of product development, the company continuously follows the pace of new smartphone models.
This is to ensure its products are aligned with the different levels of protection and vibration dampening required.
But brands like Apple have also discouraged users from mounting their phones to motorcycles due to potential camera damage.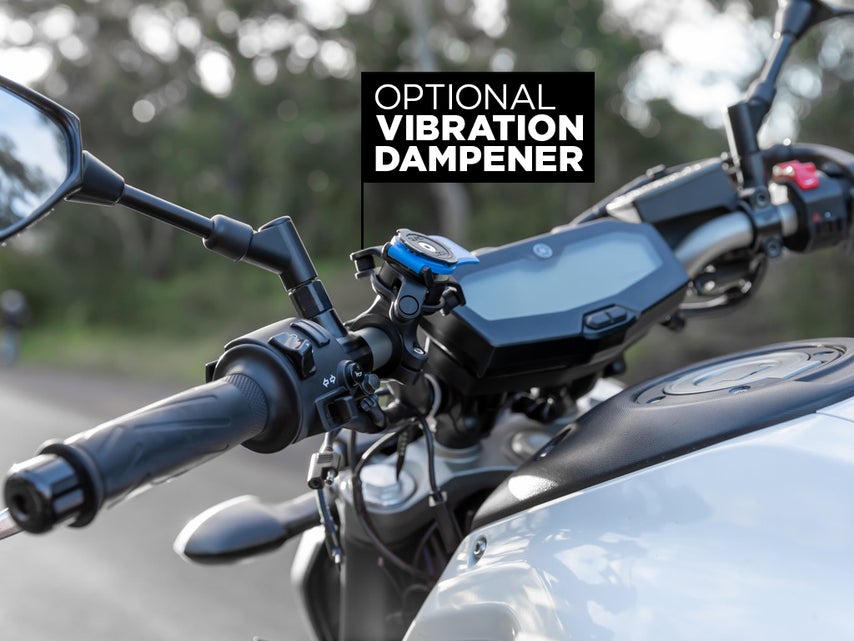 In response to that, the company developed vibration dampening materials to mitigate the issue.
Now, the company has introduced a new Handlebar Mount Pro and Fork Stem Pro model.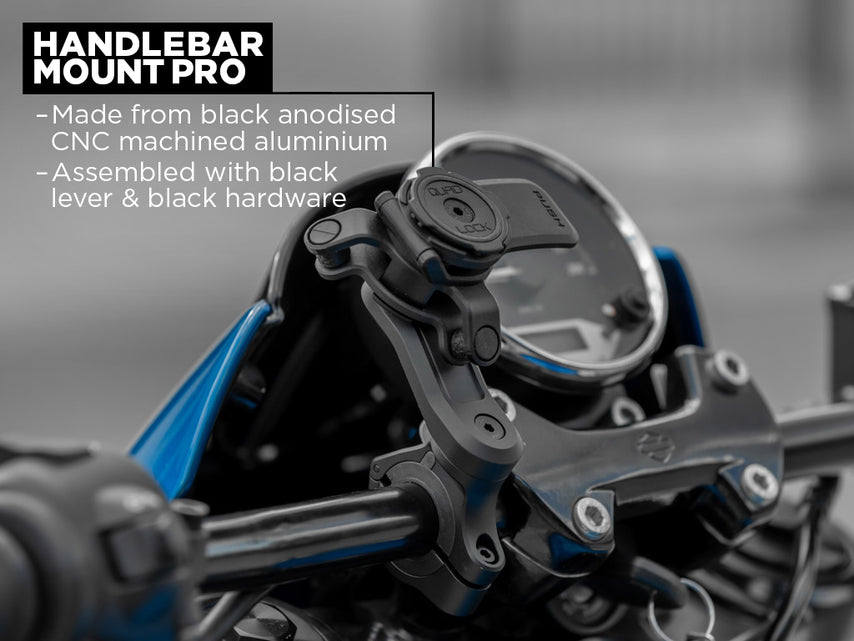 Quad Lock developed its latest mounts from a durable nylon-polycarbonate composite, but this is further enhanced with black anodized CNC machined aluminum.
The brand's signature blue lever are also mostly seen on regular Quad Lock's, but the Pro models opt for a matching black tab and hardware.
The Handlebar Mount Pro comes with 22mm (0.875-inch), 25mm (1-inch), 28mm (1.125-inch), 32mm (1.25-inch), and 35mm (1.375-inch) bar sizes while the Fork Stem Mount Pro fits in tube sizes 12.4mm-25.4mm.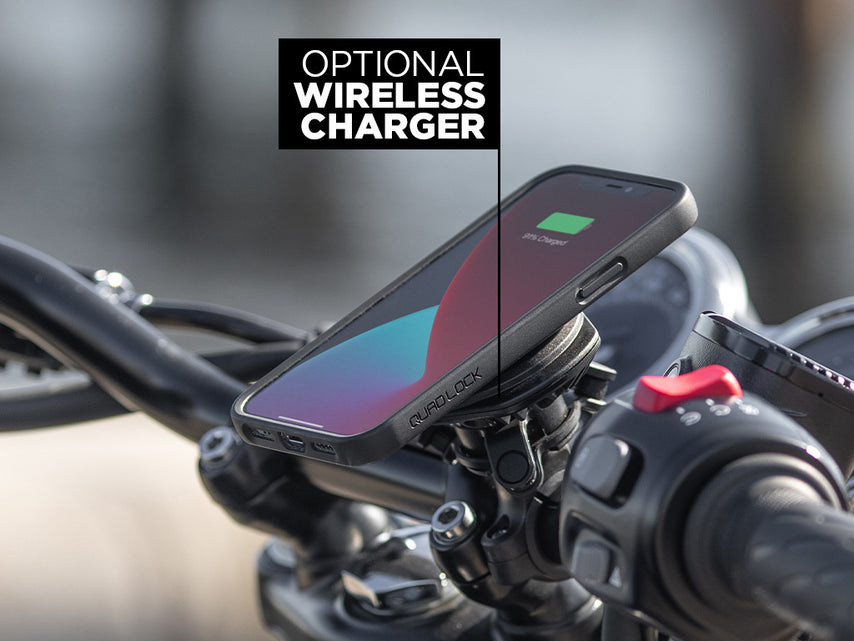 Both mounts include USB charging cable channels to maintain the cable condition, but each model is also compatible with Quad Lock's weatherproof wireless charging dock.
The base Handlebar Mount retails for US$49.95 but the Pro model comes in at US$69.95. Similarly, the Fork Stem Mount will cost US$59.95 while the Pro variant is at US$79.95. But there is no indication on local Malaysian pricing.
Customers have the perks to personalize their Pro mounts with multiple USB charging options, lever colors, knuckle adapters and spacers for the most suitable fitment.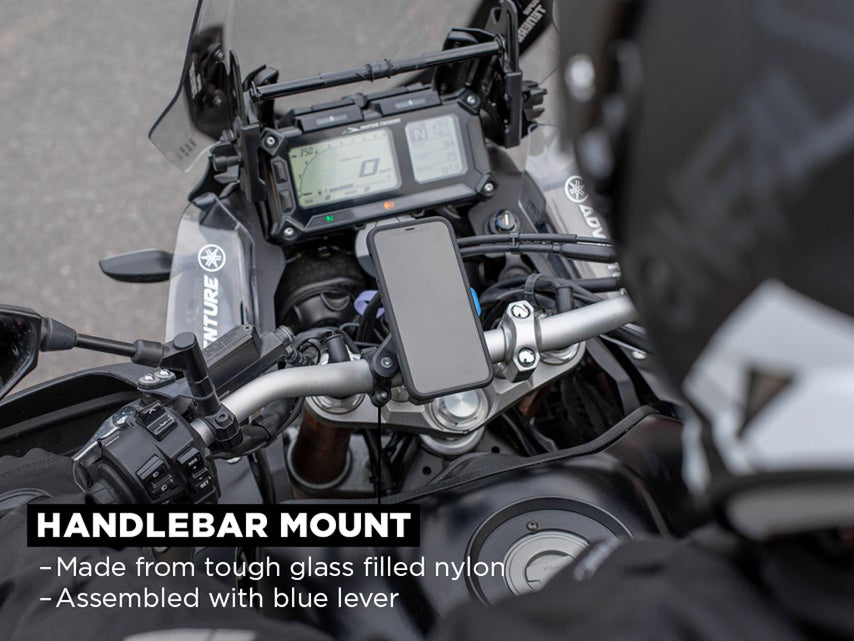 Quad Lock also offers a vibration damper for the Pro mounts. They even tested the unit on vibration-heavy models such as the Harley-Davidson Softail, Triumph Bonneville, and BMW R nineT, proving that the Pro mounts are reliable and trustworthy.