The world of motorcycle helmets is in a constant state of evolution, and leading the way in this pursuit of excellence is Shoei Helmets, a name synonymous with quality, innovation, and safety. Their latest offering, the NEOTEC3, takes motorcycle helmet design to new heights by seamlessly combining functionality, comfort, and advanced safety features. In this article, we'll delve into the features that make Shoei Helmets' NEOTEC3 a game-changer for the touring enthusiast.
A Seamless Blend of Form and Functionality
Shoei Helmets' NEOTEC3 is not just a helmet; it's a work of art designed to enhance your riding experience. Shoei Helmets has created a helmet that strikes the perfect balance between a sleek and sophisticated design and a wealth of functionalities suitable for a variety of riding environments.
The Art of Seamless Design
One of the key features of Shoei Helmets' NEOTEC3 is its seamless design. The face cover and other components are seamlessly integrated into the shell, creating a sense of unity and purpose. This design isn't just about aesthetics; it serves a vital purpose in enhancing the helmet's airtight seal.
Wind Tunnel Perfected
The NEOTEC3 underwent extensive testing in Shoei Helmets' own large-scale wind tunnel testing facility to optimize its shape for improved sealing. By minimizing the gap between the face cover and the helmet shell, the intrusion of wind and rain is significantly reduced, ensuring a more comfortable and weather-resistant riding experience.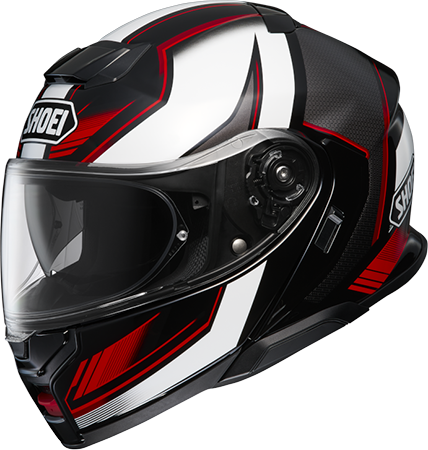 Interior Excellence
Inside the helmet, Shoei Helmets has left no stone unturned in pursuit of rider comfort. The cheek pads are extended to the rear of the helmet, reducing the gap around the neck. Additionally, a noise isolator beneath the chin further prevents wind intrusion. The result is a secure and comfortable fit for long rides.
Customizable Comfort
Should you feel any tightness on the head, the NEOTEC3 allows for fine adjustments to the fit using optional adjustment pads in the center pad. The interior surface fabric is designed for both sweat absorption and quick drying, as well as softness against the skin, ensuring you stay comfortable throughout your journey.
Advanced Ventilation
Shoei Helmets has created an efficient ventilation system with the NEOTEC3. The upper air intake has a simple design, while the top air outlet is designed for high exhaust efficiency. The lower air intake even has a defroster function, providing versatility to enjoy riding in various weather conditions.
Security and Functionality
The locking mechanism for the face cover offers two stages of security. The first stage is for easy helmet removal, while the second stage ensures a strong hold, preventing the face cover from accidentally closing during your ride. All of this is achieved without adding extra weight.
Airtight Face Cover
The NEOTEC3's face cover features an eccentric rotation axis, preventing interference with the shell and parts when opened or closed. The locking mechanism utilizes a 360-degree pivot system for added security and to prevent unexpected openings in case of a fall.
Upgraded Shield System
The NEOTEC3 is equipped with the CNS-3C shield, which optimizes the shape for system helmets. It prevents wind and rain from entering, while the tab placement and rib design ensure smooth shield operation.
Seamless Communication
This helmet's communication system attachment mechanism is compact and aerodynamically friendly, ensuring it doesn't disrupt your ride's experience. Battery space is provided to charge your devices, and the interior is designed for easy microphone and speaker installation.
Sun Visor Innovation
The NEOTEC3 features the QSV-2 sun visor, offering an extended coverage area and clear visibility with minimal distortion. Its operation mechanism ensures smooth opening and closing, even while wearing gloves.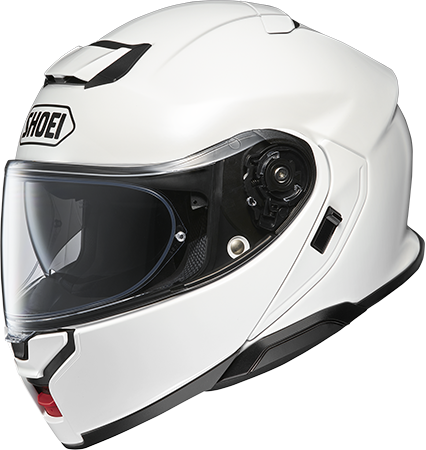 Micro Ratchet Chinstrap
This helmet is equipped with a micro ratchet type chinstrap that can be easily adjusted, even with gloves on. It's compact, lightweight, and highly durable, ensuring both safety and convenience.
Shoei Helmets' NEOTEC3 is not just a helmet; it's a testament to the brand's commitment to rider safety, comfort, and innovation.
Shoei has not released details on the helmet's pricing outside of Japan or if it will be available in global markets including Malaysia.