CFMoto has revealed a second version of its Papio minibike series – the Papio XO-2.

 
The new model features a retro scrambler styling, in contrast to the sporty look of the previous model, Papio XO-1.
Powering the Papio XO-2 is the same 126cc air-cooled engine.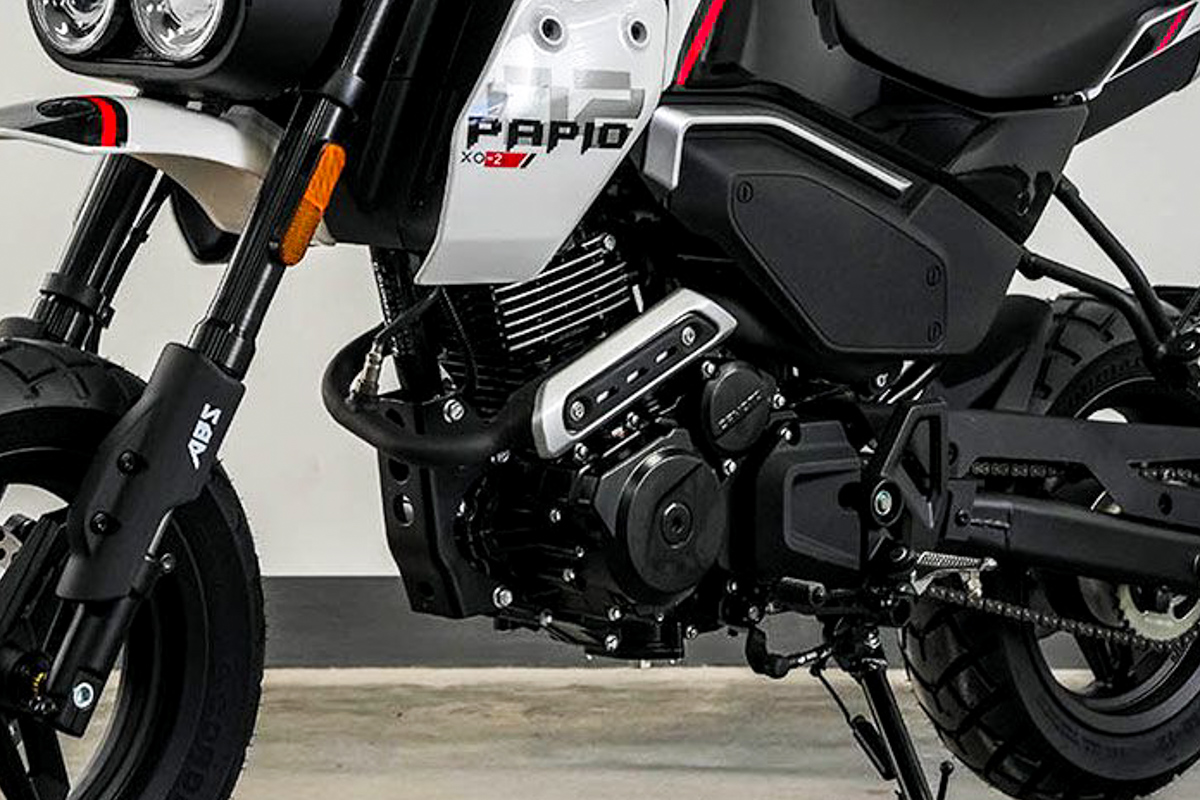 Both models share the same 126cc air-cooled single-cylinder engine that produces 9.4 horsepower and is paired with a six-speed gearbox. While the Papio XO-1 is available only in the US, the retro-styled XO series could be exported to other markets, with an official announcement expected this summer.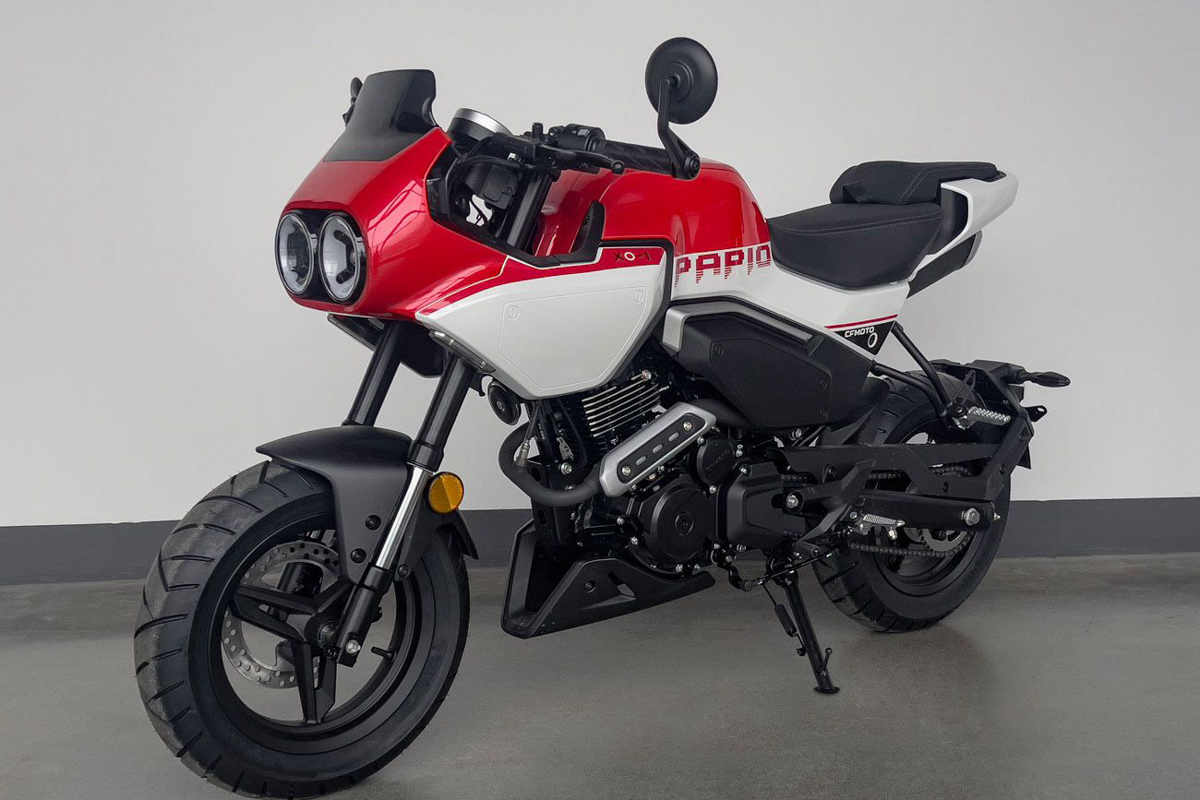 The Papio XO-2 has a high-mounted front fender, a one-piece seat, and a pillion grab rail, which gives it the look of a 1980s Dakar racer. The handlebars are taller and wider than those on the XO-1, and the footpegs are lower and farther forward, resulting in a more upright riding position. 
The bike has more deeply treaded tires for off-road use, and the bellypan has been removed to add more ground clearance. The twin headlights and mirrors carry the same XO design theme as the XO-1, with an "X" shape hidden inside one headlight and an "O" in the other.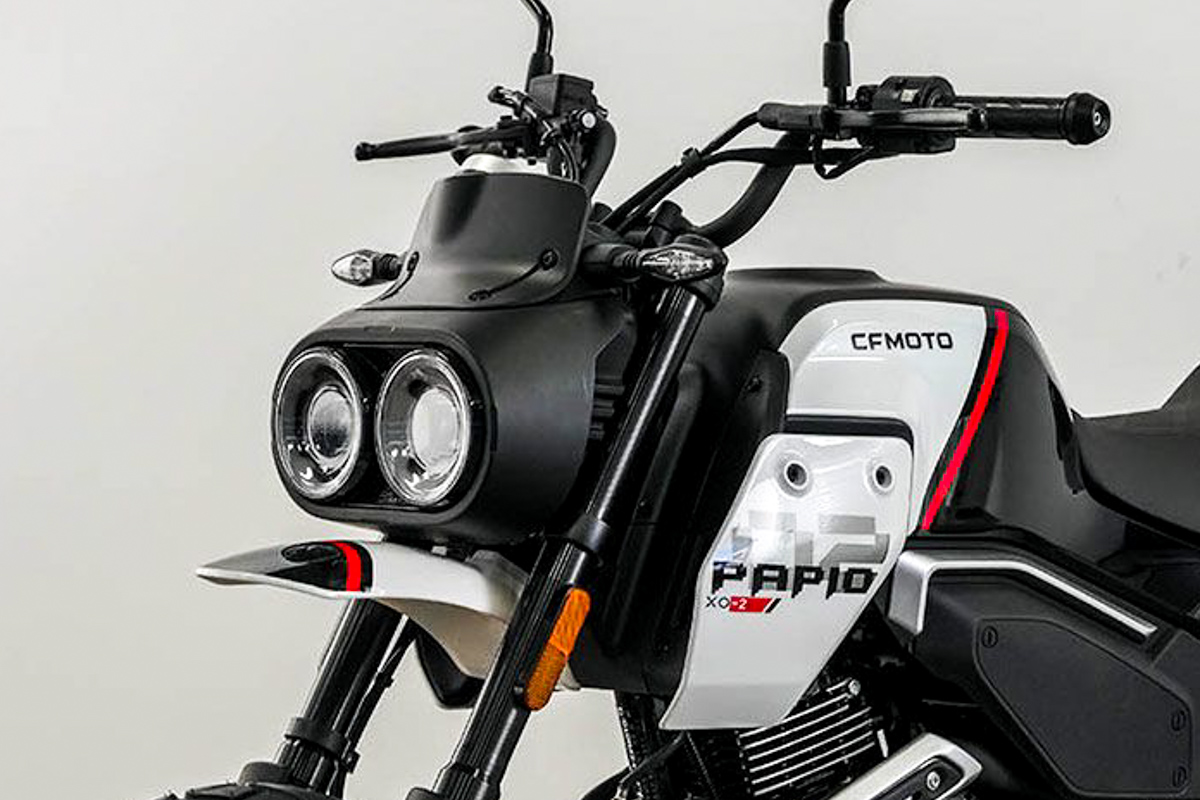 The Papio XO-2 has the same dimensions as the XO-1 in terms of wheelbase, length, and weight, but it is wider due to the longer handlebar and taller due to the more upright riding position. 
CFMoto has been expanding its Papio range rapidly, with the electric version, Papio Nova, already available in China and expected to reach export markets in 2023. The Papio XO-1 joined the lineup last month, and the XO-2 is likely to follow with an official announcement this summer. 
While the export plans for the retro XO models have yet to be announced, they may be unveiled at international shows later this year and could hit markets outside China in 2024.