Get ready for a thrilling new LEGO project that combines the best of speed, engineering, and creativity with LEGO Technic Yamaha MT-10 SP. 
The all-new LEGO Technic Yamaha MT-10 SP is a captivating replica of Yamaha's iconic motorcycle, designed to spark inspiration and ignite a passion for speed.
Crafted with precise attention to detail, this LEGO Technic model seamlessly captures the spirit of Yamaha's Hyper Naked range while paying tribute to the premium styling of its real-life counterpart.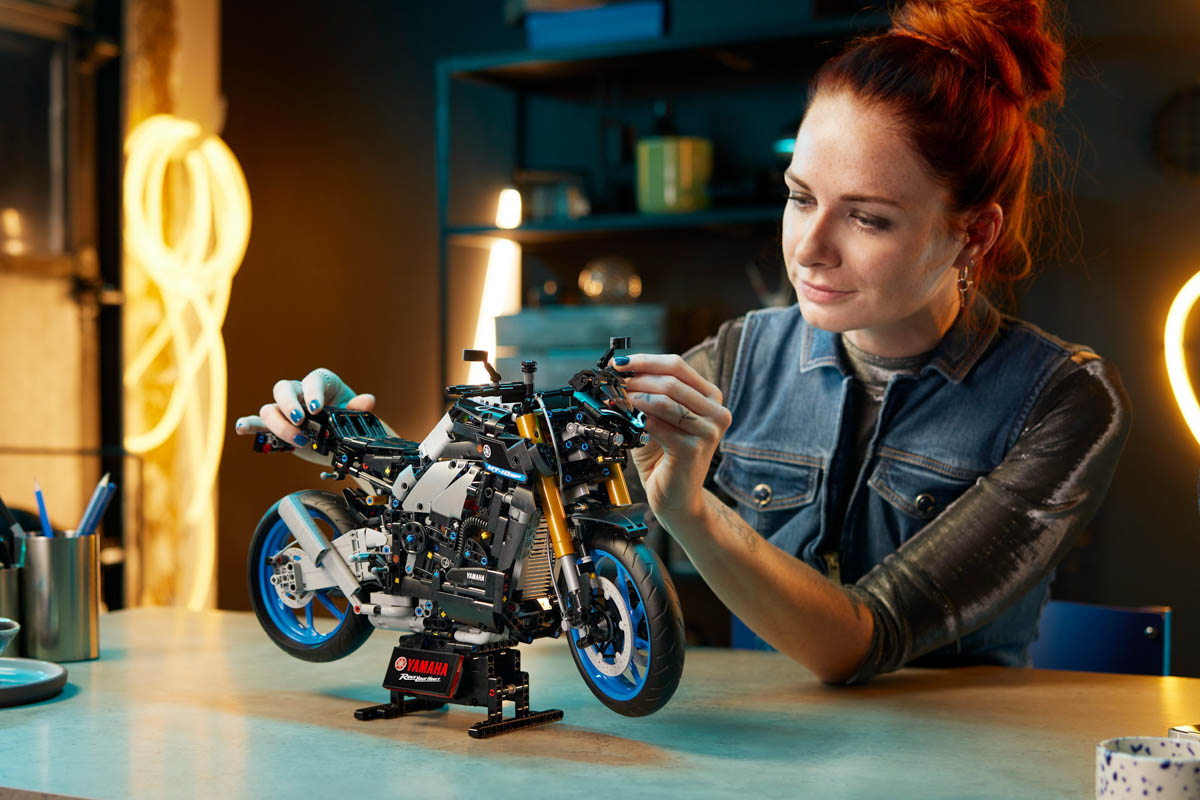 Every aspect of this model is thoughtfully designed to provide an authentic Yamaha experience, including the 4-cylinder engine and multi-speed transmission, which are meticulously rendered in LEGO Technic form.
Builders will appreciate the precision and engineering that went into creating this exceptional replica, including the gearbox elements such as the shift drum, shift fork, gear shift ring, and ratchet drum that contribute to the model's realism. Measuring over 25 cm high, 44 cm long, and 15 cm wide, this set is a remarkable gift idea for motorcycle collectible enthusiasts and devoted Yamaha fans.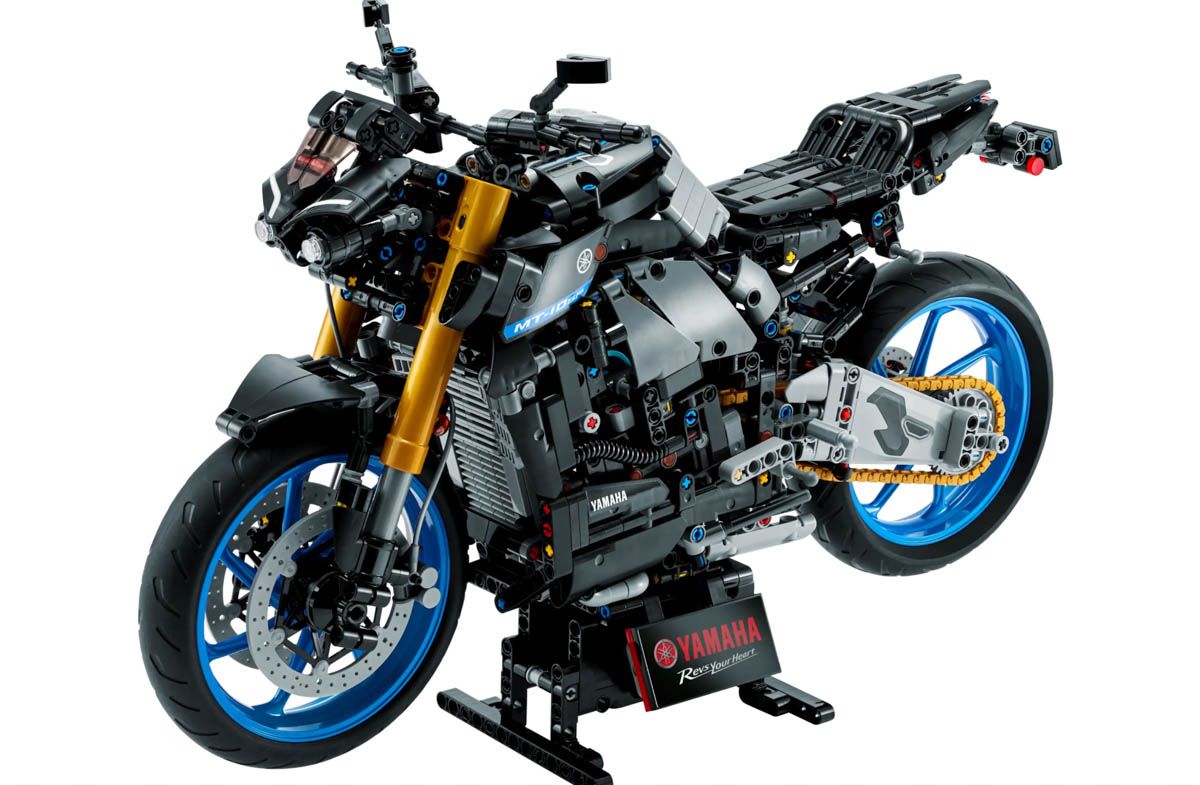 The 42159 LEGO Technic Yamaha MT-10 SP is designed to provide an unparalleled building experience, promoting a shared passion for precision, innovation, and adventure among motorcycle enthusiasts and LEGO fans alike. To showcase this exceptional set, builders can take advantage of the included display stand.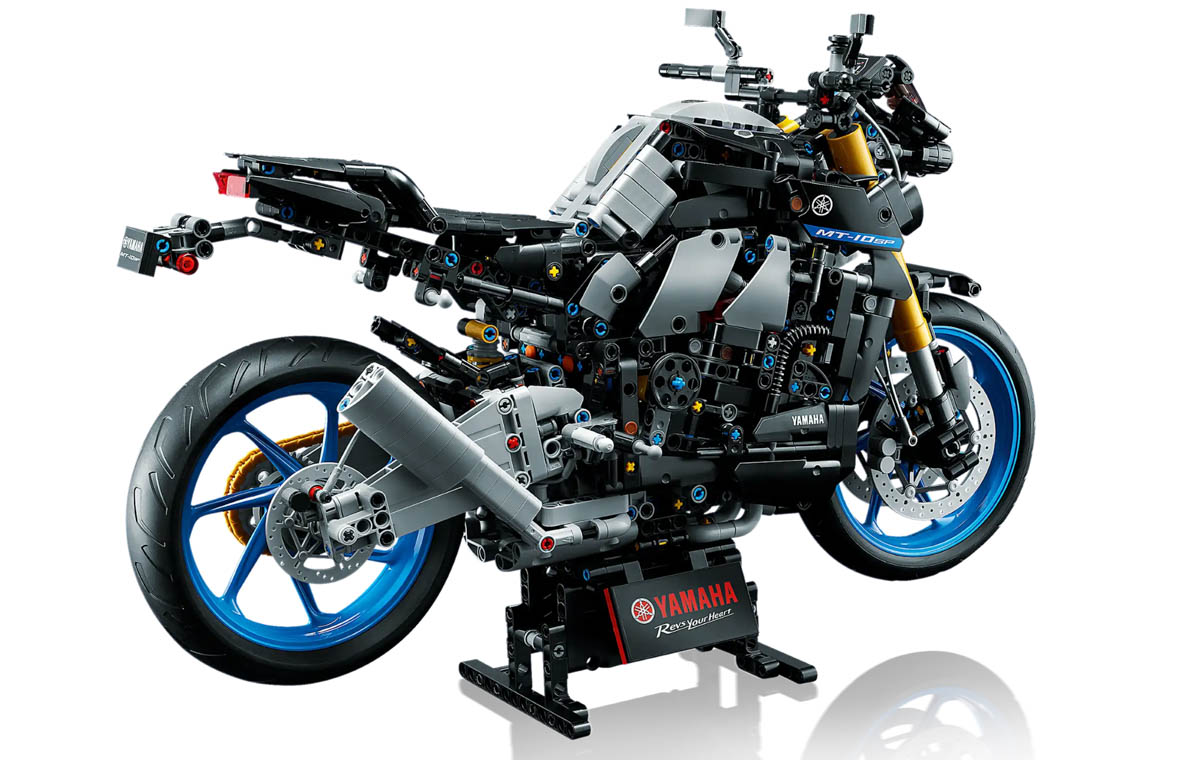 The 42159 LEGO Technic Yamaha MT-10 SP set will be available at major retailers and department stores in Malaysia and LEGOLAND™, as well as the LEGO Certified Stores, LEGO Official Store on Lazada, and Shopee from August 1, 2023, priced at RM999.