The 3000th MotoGP race saw Dani Pedrosa (Repsol Honda) taking the whole shot from start to finish with a classic textbook win at the Gran Premio Red Bull de España.
Marc Marquez (Repsol Honda) and Jorge Lorenzo (Ducati Team) completed the all-Spanish podium spots in front of their home crowd of Jerez.
Jorge Lorenzo scored his first ever podium spot on board his Ducati Desmosedici GP17.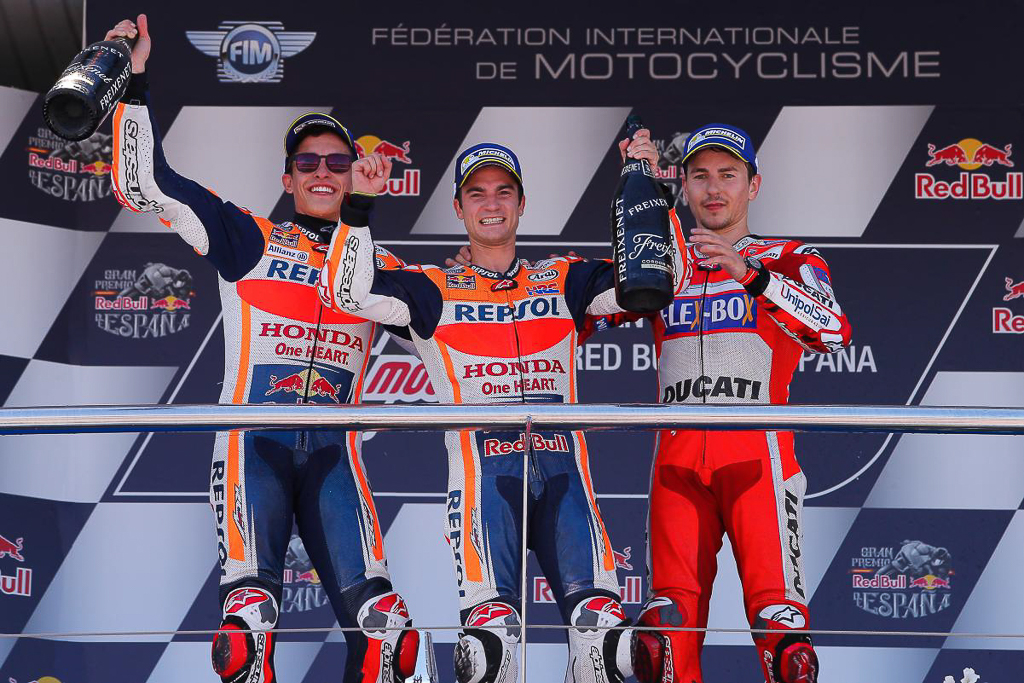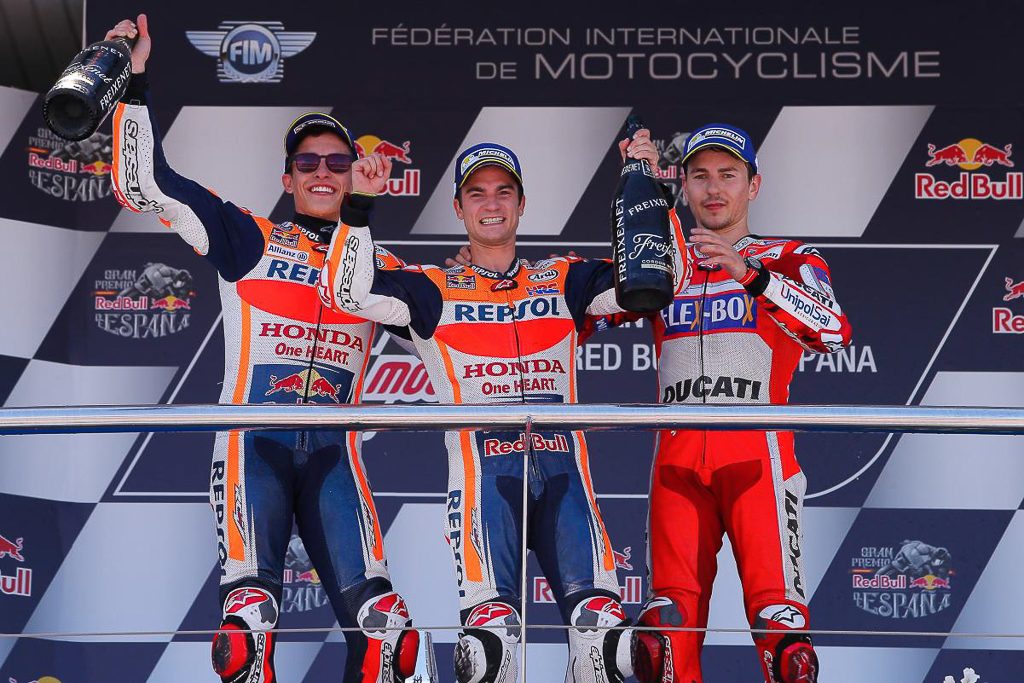 In a MotoGP full of crashes and drama, it was Dani Pedrosa of Repsol Honda who pulled a stunning textbook win at the legendary Jerez circuit in Spain yesterday for the Gran Premio Red Bull de España. Pedrosa who started from pole position blasted down the first turn and never looked back while the scene at the back went through a lot of action. (more…)