Imagine having a scooter which you will never have to refuel again. All it asks is that you recharge it whenever needed, and will get you where ever you want in an urban setting.
We are talking about the new Kymco Like 125 EV.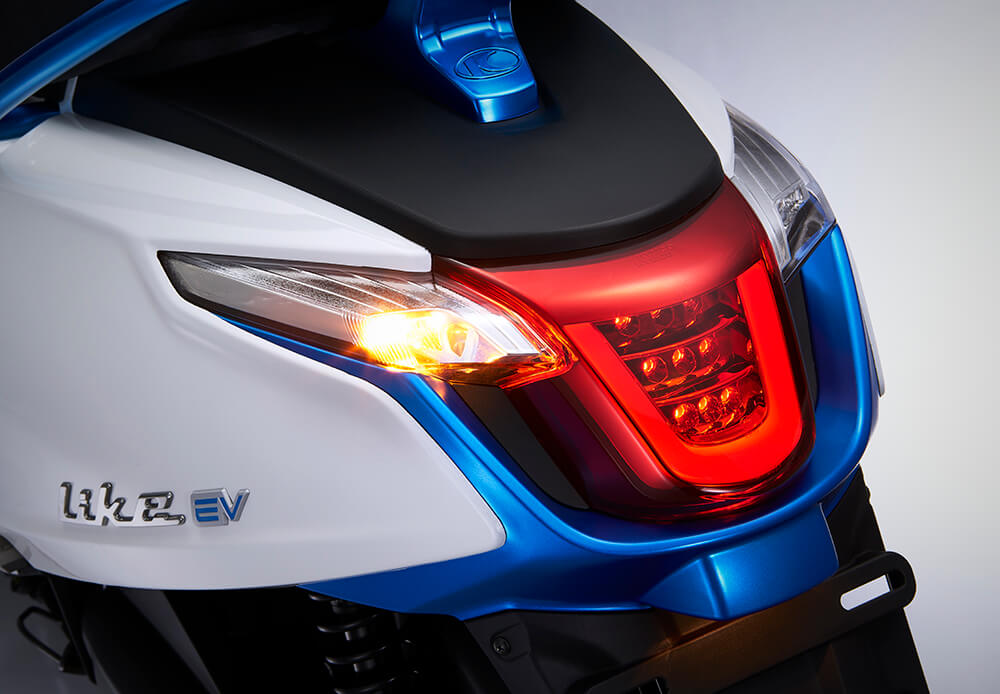 With a near retro design, the Like 125 EV is capable of giving you a range of 199km on a single charge. It is powered by a 3,200 watt motor that gives the rider around 4.3 horsepower.
It has 27-litres of underseat storage, which is enough to store three batteries, which when combined, gives the 125 EV its spectacular range.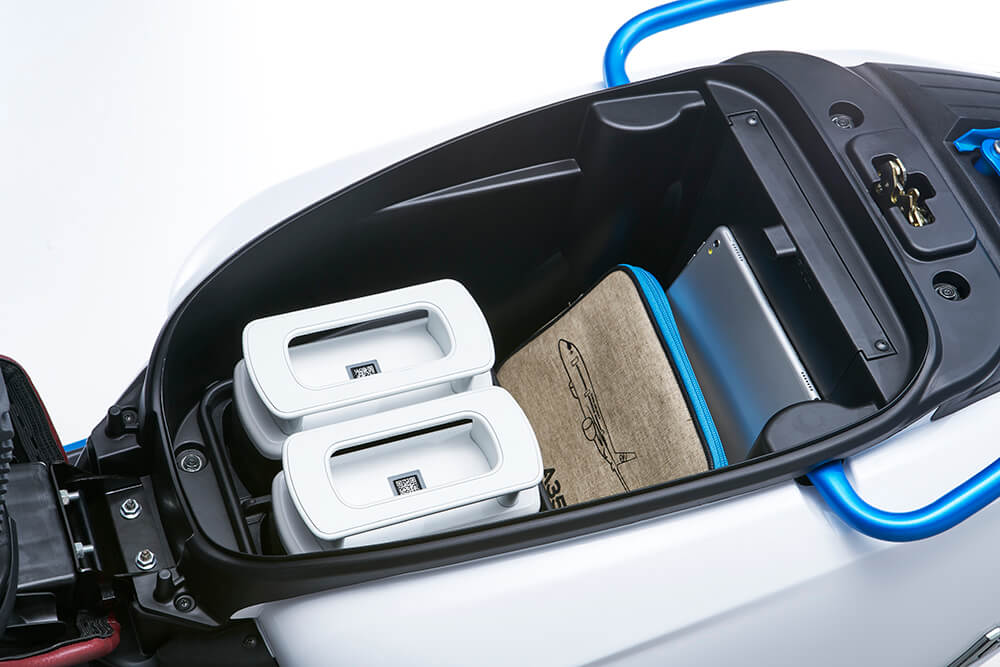 The batteries are from Kymco's own Ionex battery technology, which the company claims needs just one hour to charge.
And if you wondering about battery fade, Kymco says each battery will be able to be charged roughly 1000 times over its lifetime.
What is the Ionex Battery?
Kymco introduced the Ionex as a response to Gogoro's electric scooters complete domination of the Taiwanese market.
According to The Taipei Times in March of 2021, Gogoro sold 345,190 electric scooters as compared to Kymco's 19,215.
This prompted Kymco's president to announce that the Ionex will be a spin off brand to Kymco, much like Ducati's Scrambler.
In Taiwan, the brand is known simply as Ionex, but around the world, it is known as Kymco Ionex.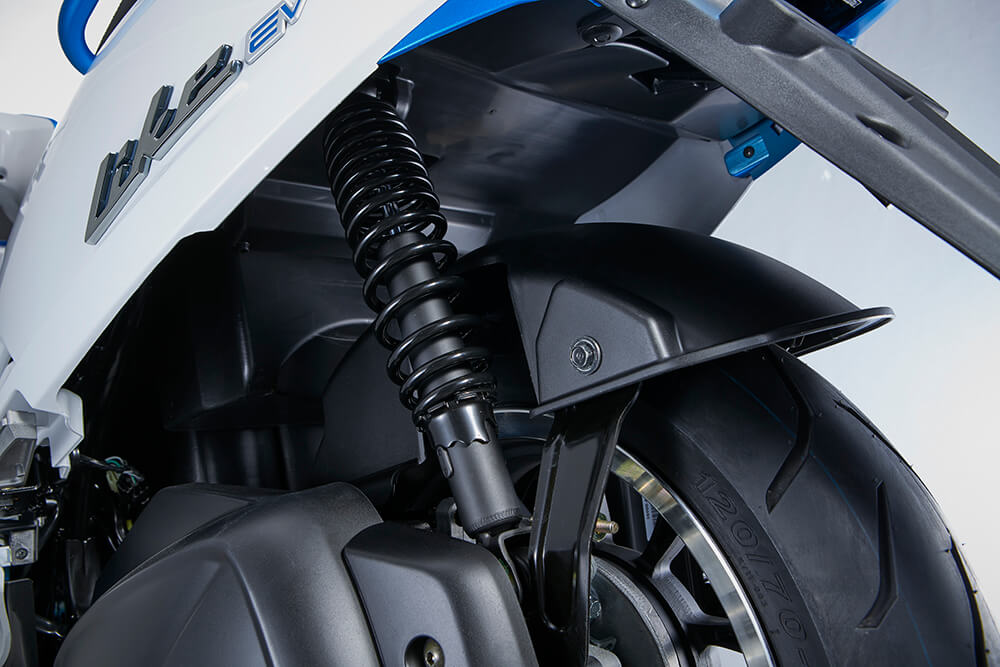 One of the key factors to the success of both Gogoro and Ionex is the use of swappable battery stations. This is perfect to counter range anxiety, and is ideal for delivery riders who can simply walk in, swap batteries and get on their way again.
And so Ionex too has been rolling out swappable battery stations of its own, and plans to have 4,000 stations around Taiwan by the end of 2022.
To ensure it meets its target, Ionex has partnerships with four major local companies: President Chain Store, Chunghwa Telecom, Fubon Insurance, and Carrefour Taiwan.
All four existing companies have multiple locations around Taiwan, and provide the ideal location for Ionex swap stations to be built.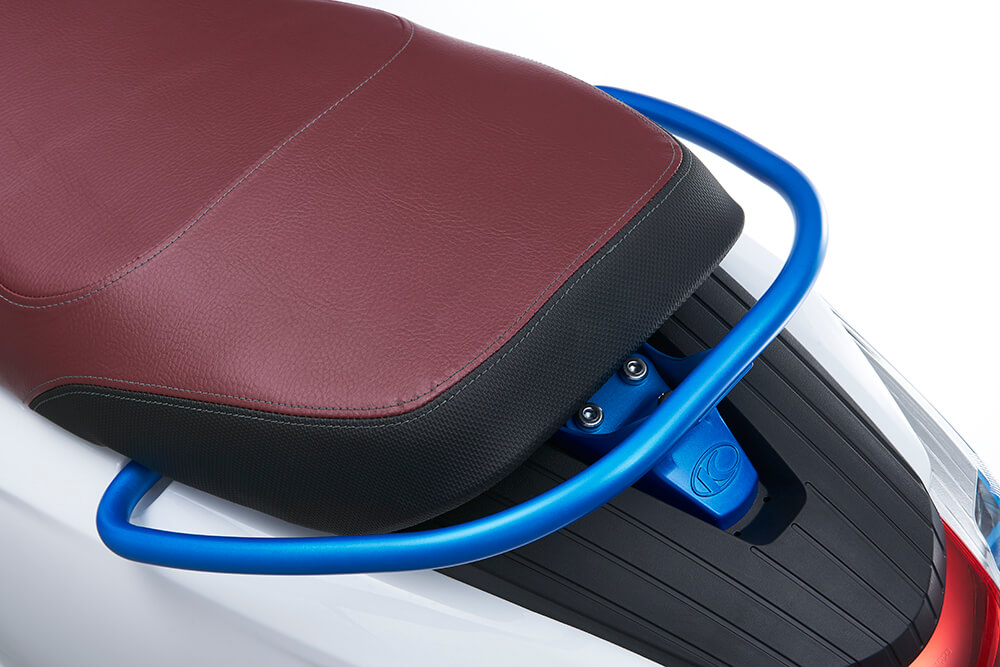 Back to the Kymco Like 125 EV
And it is this model that will ensure the success of the Kymco Like 125 EV, in Taiwan at least. But around the world, its good looks and feature packed body will increase its appeal.
The Like 125 EV weighs in at just 94 kilograms, and is able to connect to smartphones via an application to access information such as speed and battery levels. The display is of course fully digital.
As for its price, the Kymco Like 125 EV costs about 1,200 Euros, which is less than RM6,000, making it the perfect solution to urban mobility.
It is unlike that this model will be introduced in Malaysia since the charging infrastructure is still in its infancy, but for our readers based elsewhere – this is quite a good solution to electric urban mobility.