We had the opportunity to sit down for chat with Chris Birch.

Chris Birch was here to coach during the KMOG/KTM Malaysia Weekend Adventure with Chris Birch.

It was an eye-opening event to learn about what makes him tick.
We sat down for a chat with Chris Birch after the offroad clinic and trail ride. If there's something to learn about the experience in the world's toughest offroad competitions and KTM's adventure bikes, there's most probably no other guy.
(Click here for our coverage of the first day and here for the second day.)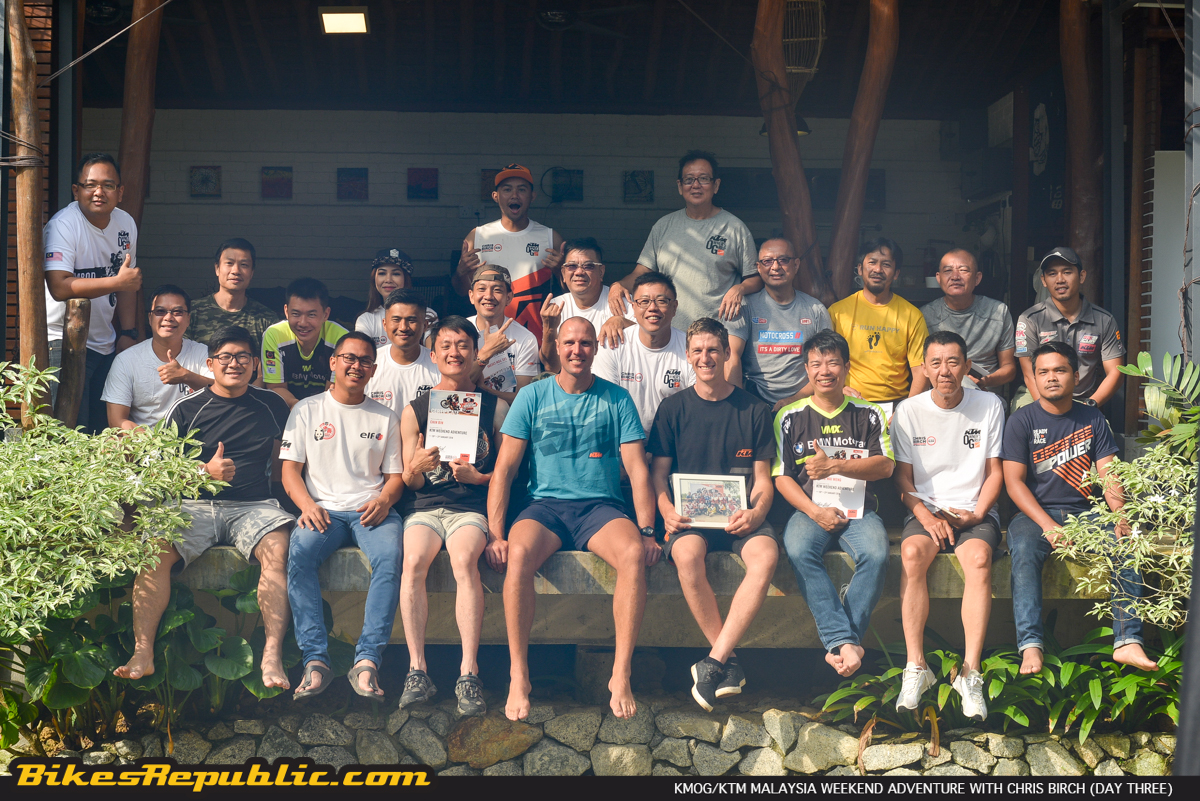 The more we chatted through the night, the more we discovered that Chris isn't just a champion, he's a regular guy who loves bikes and offroading. Additionally, and no less importantly, he also coaches very well by articulating his instructions in easily-digested nuggets not only for the pros, but especially for the newbies. Let's be honest, how many champ riders could truly teach? Participants could also get up right next to him and approach him at any point of time to post questions and chat.
Try that with No. 46.
Anyway, we decided to just have a relaxed chat with Chris Birch, rather than conduct a formal interview. A few of the participants had formed a circle around him at this point and it was an eye-opening experience for all of us.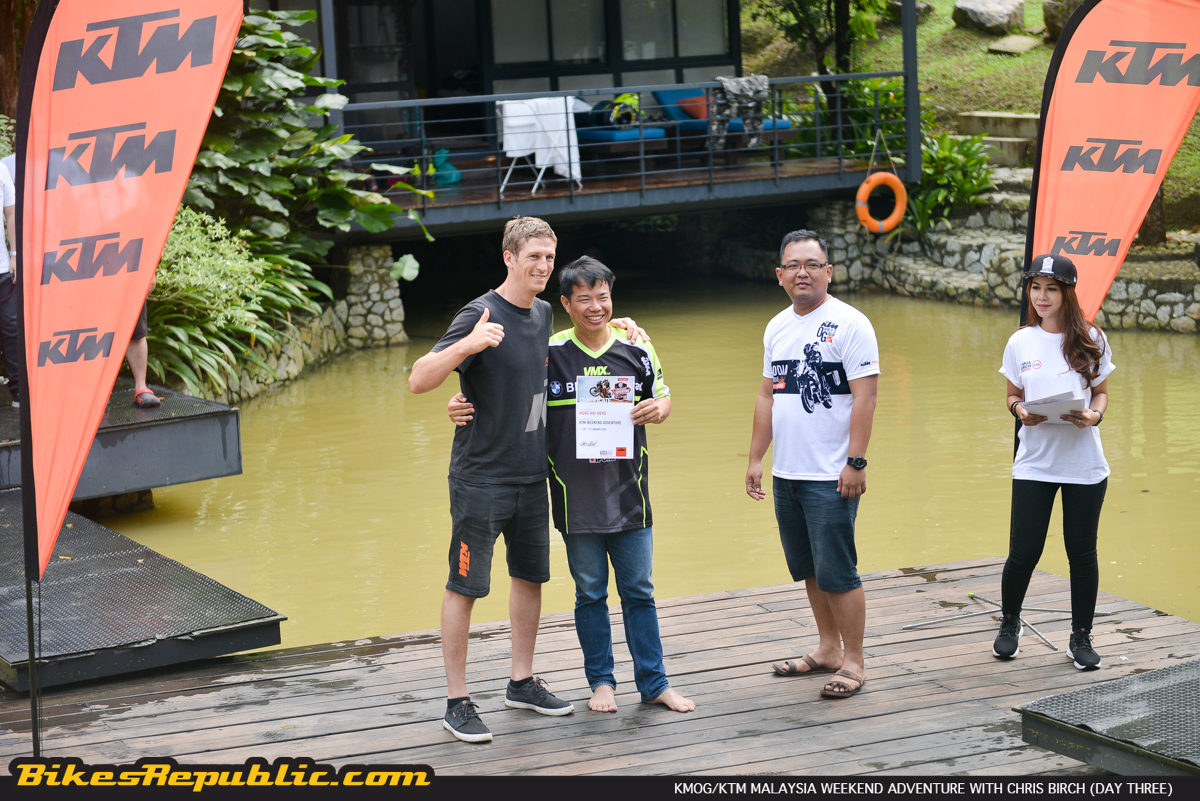 Bikes Republic (BR): You've competed in the Dakar Rally and being New Zealand's most successful effort. How was it like for you?
Chris Birch (CB): It was difficult because my experience of The Dakar is not many people want to hear. For me personally it was okay. Yes, people say it's "THE MOST GRUELLING EVENT EVER, THE MOST DIFFICULT OF ANY ENDURO" (with emphasis) – it's not. It's really not, from my experience.
The Roof of Africa was in December, The Dakar starts in January. I had a small injury before The Roof (in 2009) and my fitness was not where I wanted it to be and I came second. I did no training at all between The Roof and Dakar, (but) I had no problem whatsoever in Dakar.
I'd normally lose 3 – 5 kgs of bodyweight during the Romaniacs, I actually put on a kilogram during The Dakar. (Everyone laughed.)
It's very mentally challenging 'cause it's very long days and the navigation was difficult, but I didn't find it very physically challenging at all.
BR: Is it because it (The Dakar) was more speed-oriented?
CB: Yeah, yup.
I think also because I had the skills in the technical stuff, so I didn't find the difficult parts that difficult. The high-speed parts, however, there were a few high-speed stages where I got off the bike and started trembling, "S**t, that was fast! Wooow!" We averaged more than 100 km/h in offroad stages (we rode around 50 – 60 km/h in the fastest sections earlier in the day). It was freaking scary.
You're completely blind and navigating as well.
Also, I found that raising money for it was really, really stressful. It put a lot of stress on my family as well. That's the reason I haven't done it again. It's so stressful finding the money.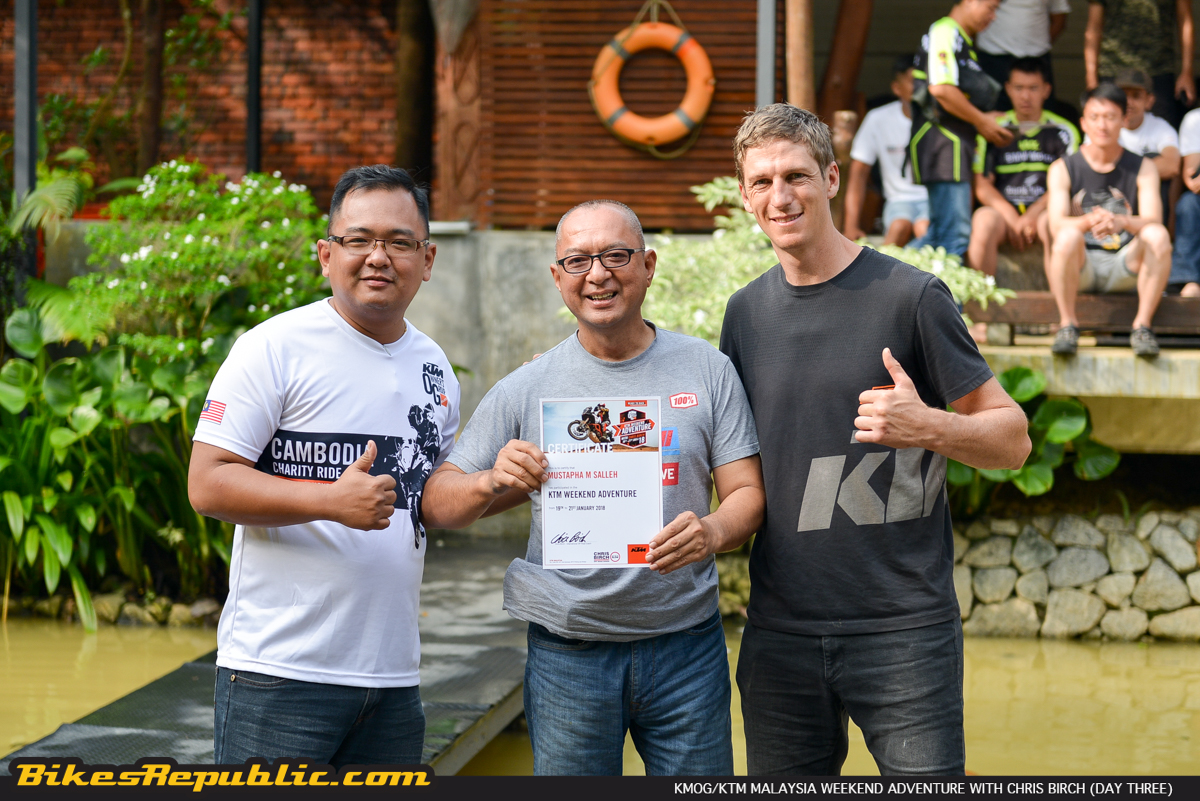 BR: What was your best experience in the Romaniacs?
CB: The best experience was in the first year. It was my first year in extreme enduro. Many people told me I was crazy, even for going, and I came on the podium on that first year. So that was a real life-changing experience.
BR: What was your worse experience?
CB: Nearly chopping my private part off. (Laughs).
I went over the handlebar in the river and caught it on the handguard. Lots of blood, I was like, AAAAGH NOOOO! Definitely that was the worst experience.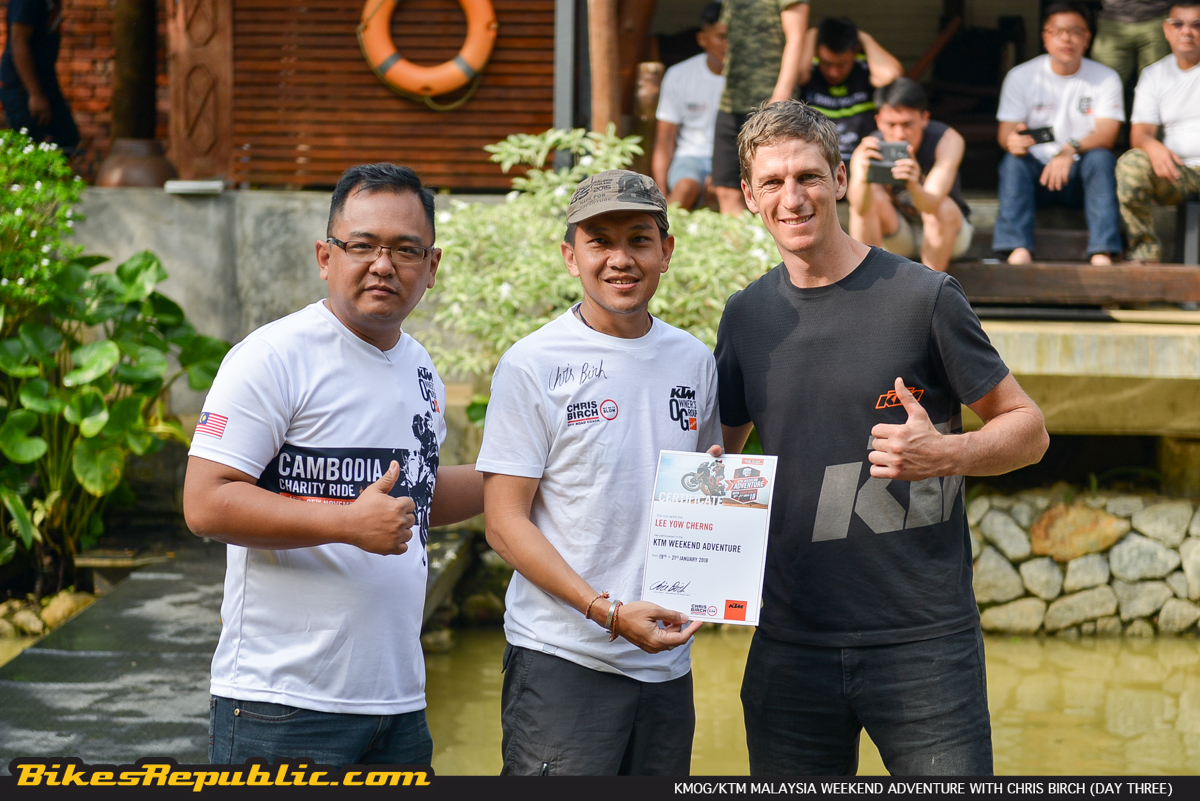 BR: How about The Roof of Africa? Is it still running?
CB: Yeah, it is! I'd love to join again, but I won't be able to compete for the win. I'd probably still get a Top Ten finish, that would be really nice.
BR: You've also competed in Hells Gate.
CB: The problem with Hells Gate is it's in Italy in February. So, it's freezing cold, it's snowing, there's ice in the rivers and while almost everyone in New Zealand is going to beach (it's summer down there), and I kept thinking, what is wrong with me! Why am I doing this to myself? This is stupid!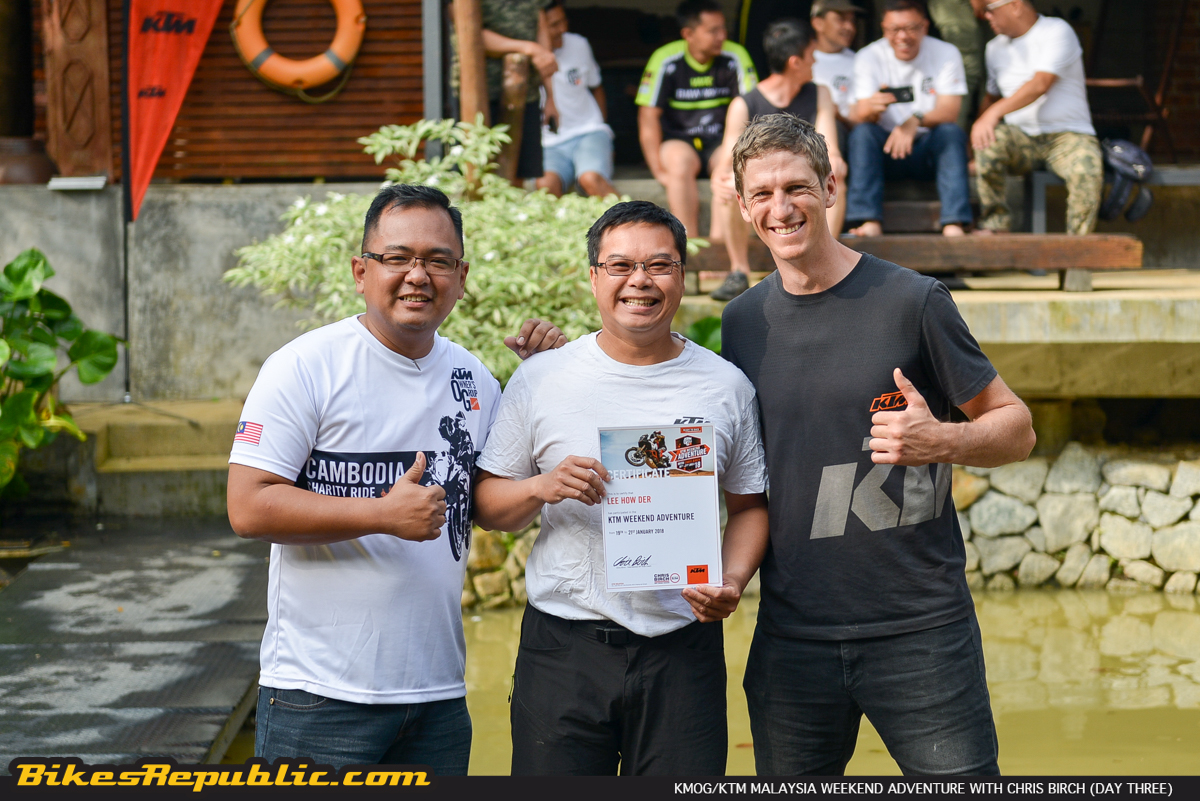 BR: (Someone questioned about something in the Romaniacs).
CB: The event isn't just about straight up riding. You need to look after yourself over five days on the motorbike. It's tough.
BR: What you did today at the track looked a lot like trial riding? (Climbing over a huge boulder, climbing a nearly vertical hillside, etc.)
CB: That's true, most people say it looks like trial riding, I guess it is both. I ride my enduro 70% more than my trail bike at home. I can do stuff on my enduro bike that I couldn't on my trail bike.
I get to Australia and people say, "That's a trails thing." I answer, "No, it's really not."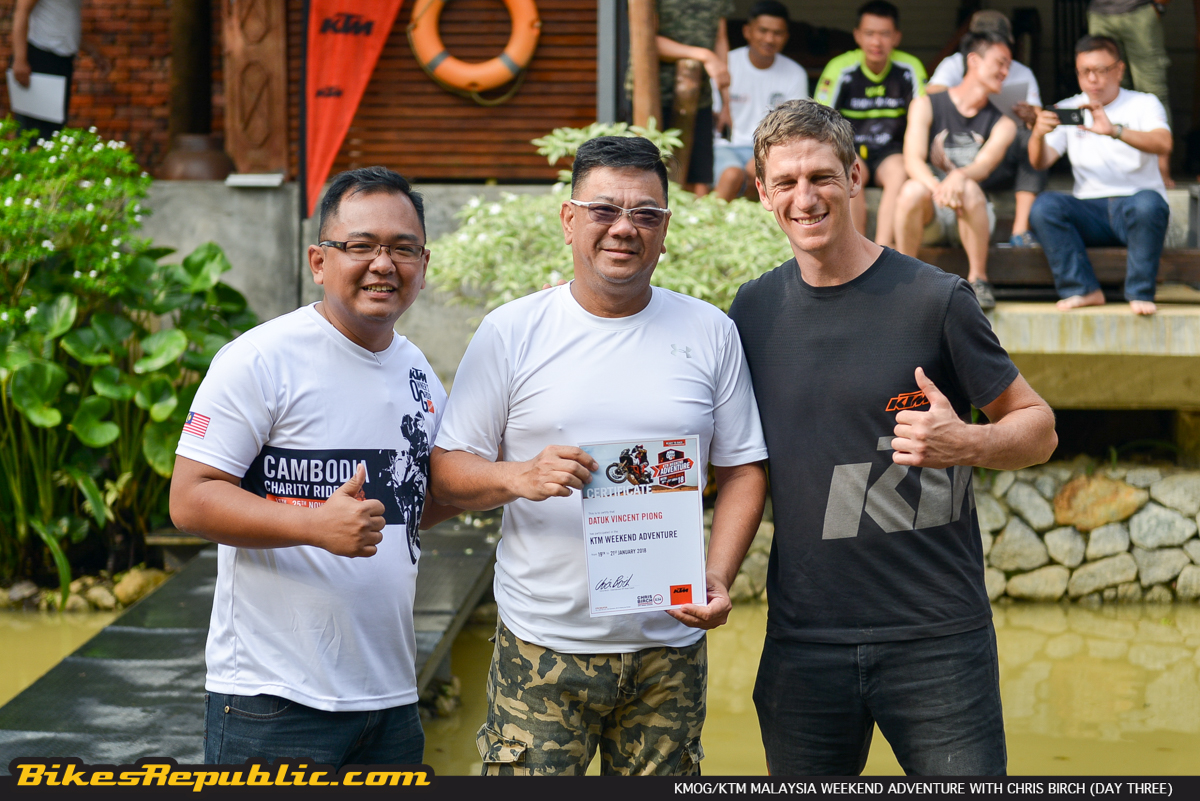 BR: (Philip Ho asked, "What can't you do on a trails bike?")
CB: The last trials competition I did was a 2-day event. On the first day, I used my 300 KTM (KTM 300 EX/C two-stroke) and I put trials tyres on it. I used a trials bike on the second and did the same stuff on the KTM.
It was funny. There was one section with a steep hill climb. It had mud and a big rock. None of the trials guys could get up it. It was really muddy, so you couldn't get the drive on the rock. I just went wide open in third gear and jumped the whole thing. It took me just 10 seconds for the whole section.
The marshals called out, "You ready?" I replied, "YEAH!" and just went "Rrrrrrrrrrraaaaaaaaargh" (the sound of the engine). The trials guys went like, "F*** you!" while flashing the "birdie."
But there were a few sections where I couldn't get the enduro to fit in there. I was great fun.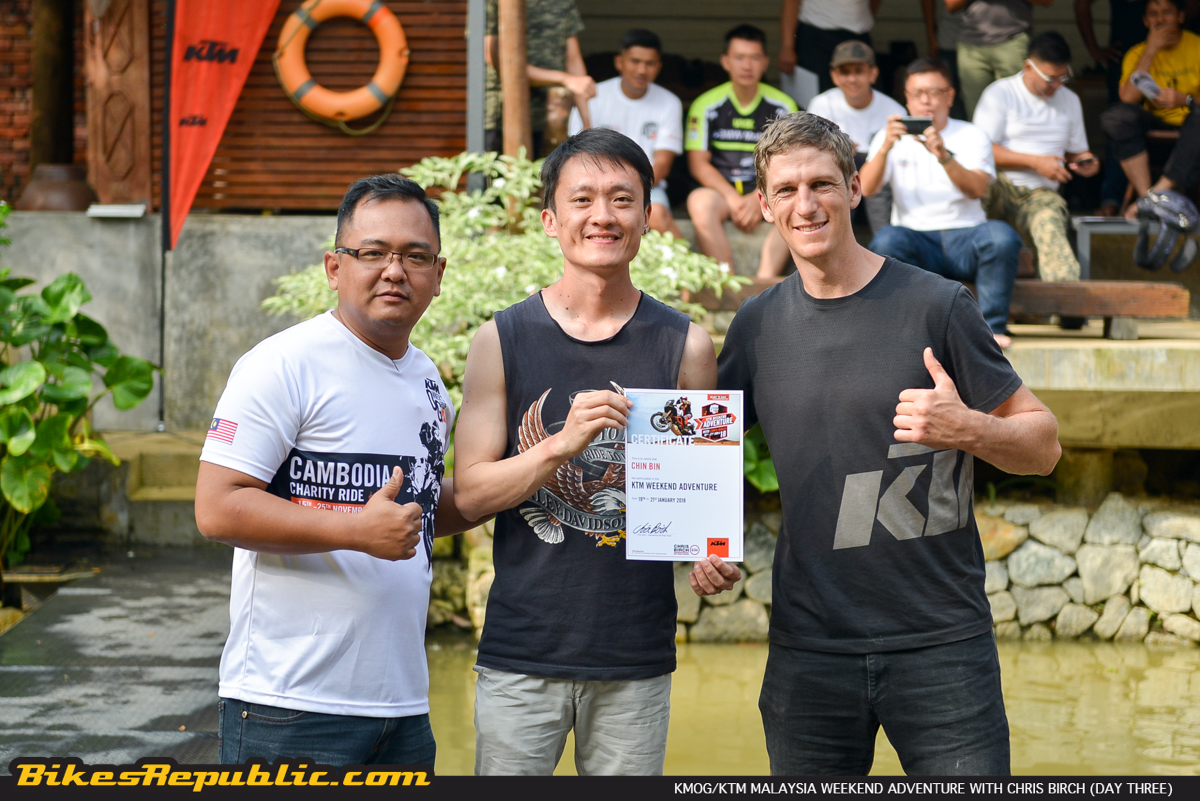 BR: Here's a bit of a philosophical question. You've competed in the toughest events. You know it's tough, but what makes you push yourself?
CB: It comes to the type of person you are. It becomes addicted too like the greater the challenge, the greater the high you get in overcoming that challenge. So, if you go to an extreme enduro and it's not giving you enough challenge you go like, "Awwww," (in disappointment) I don't get the satisfaction at the end of it. It's that the feeling of achievement. The deeper you have to dig inside yourself, the better the feeling at the end.
BR: It's a lot like what's for us today?
CB: Yeah, yeah! It's like the Ironman or a marathon. It's not that fun while doing it, but it's the feeling you get after that, right?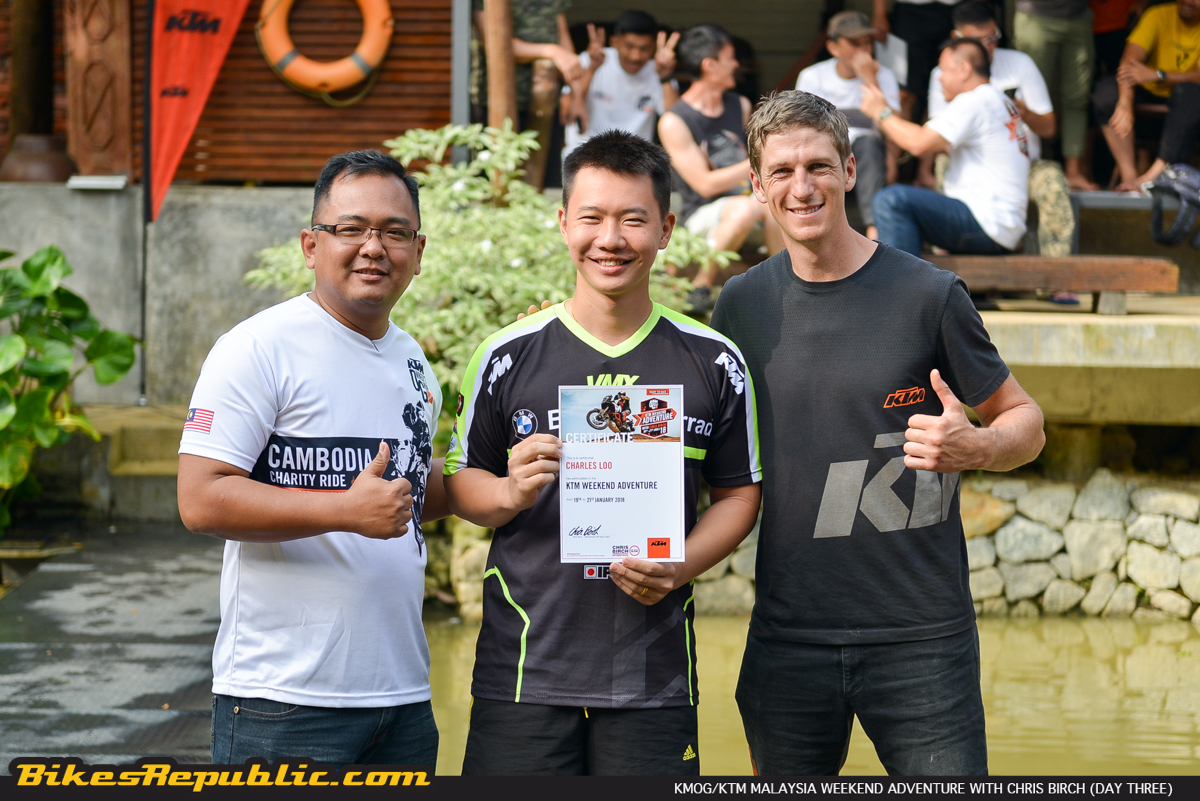 BR: You've been involved with KTM and Red Bull since 2007?
CB: Actually, KTM since 2004. Red Bull was since 2007.
BR: How have they helped you? Have you been riding KTM all the way?
CB: Actually no. (Laughs.) KTM approached me in 1999/2000 and I looked at the bike (back then) and went "Uhhhh….." I remembered thinking if this KTM brand was going to last, I think I'll stay with Kawasaki. (Everyone laughed.)
It was different years later, the KTMs improved.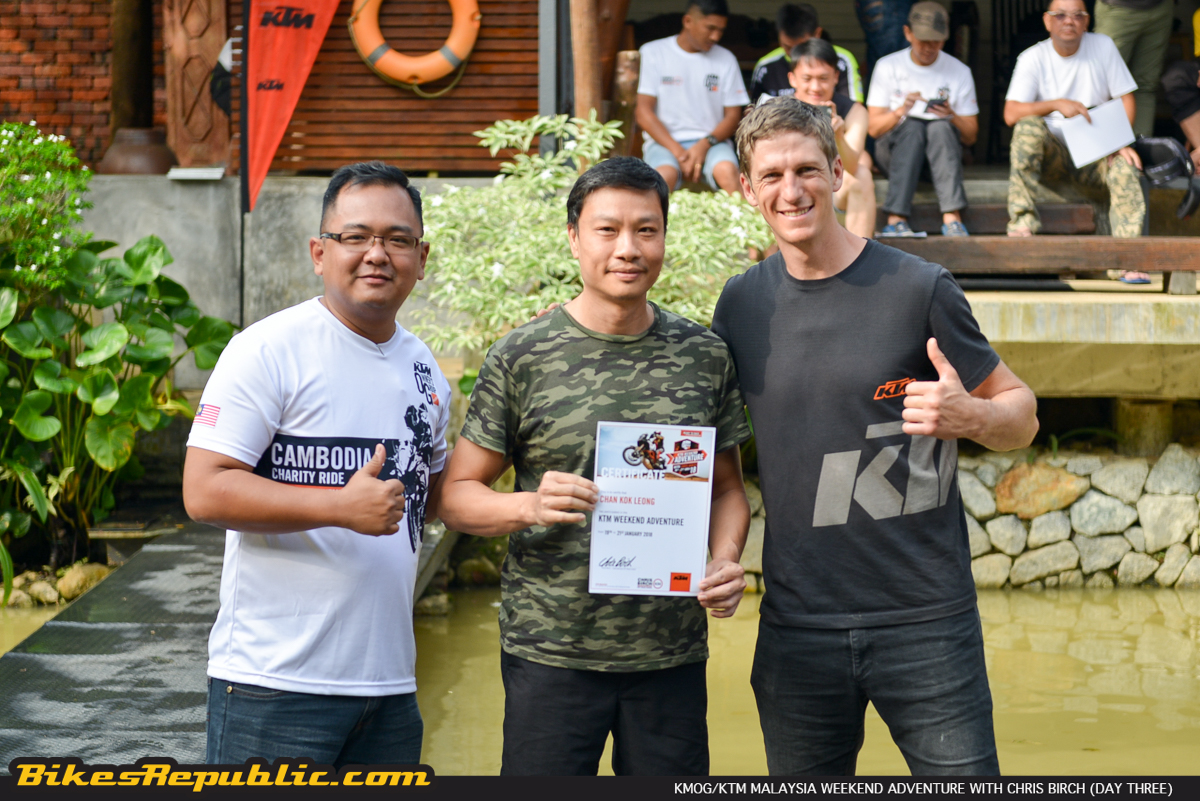 BR: Do you ride road bikes?
CB: No, just enduro.
I got on the KTM and thought this thing's amazing. KTM improved an awful lot in those three years (2000 to 2003). The earlier bikes didn't handle that great, but took a big leap forward. I got the (new) bikes and loved them straight away.
BR: (Philip Ho): So the earlier KTMs were bad?
CB: It's not to say they're bad, just different. You get off a Japanese bike and onto a KTM and they (KTM) felt very different.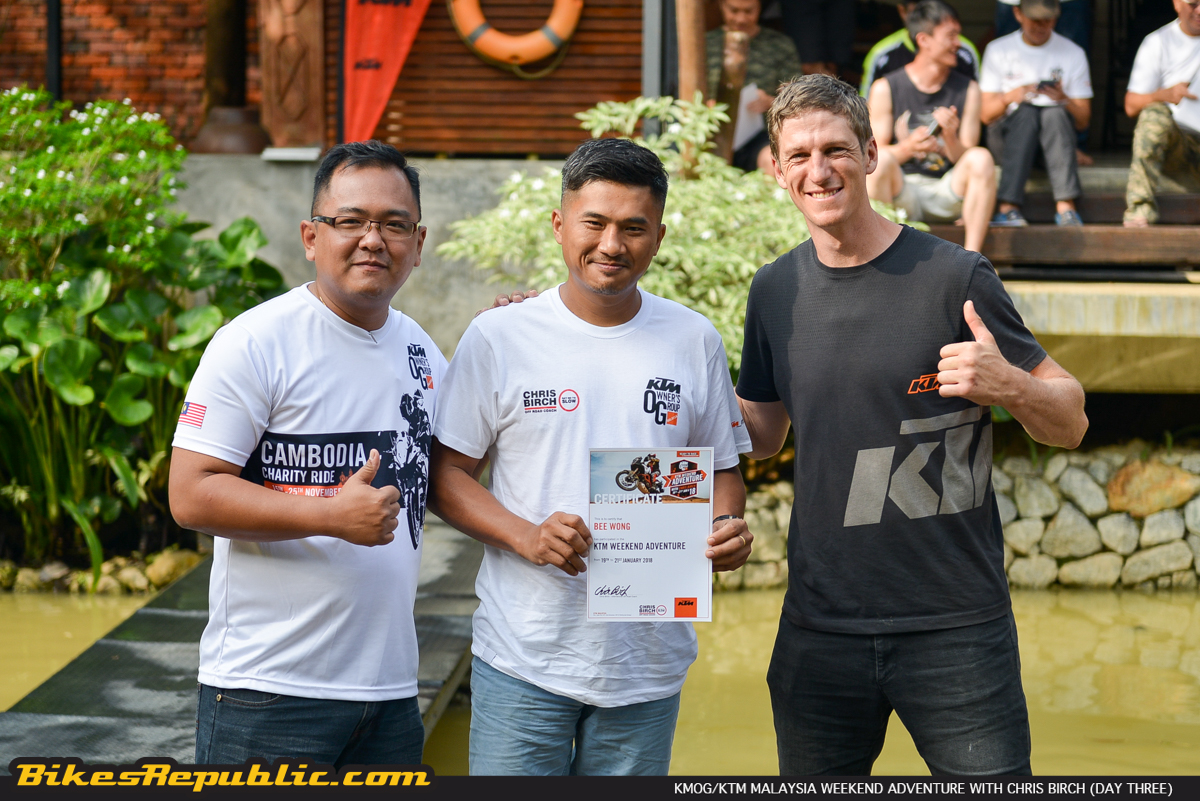 BR: How long have you been riding and competing?
CB: I started riding when I was four. I started doing trials when I was ten. I started riding around with my Dad.
BR: (Philip Ho): How old you now?
CB: I'm thirty-seven.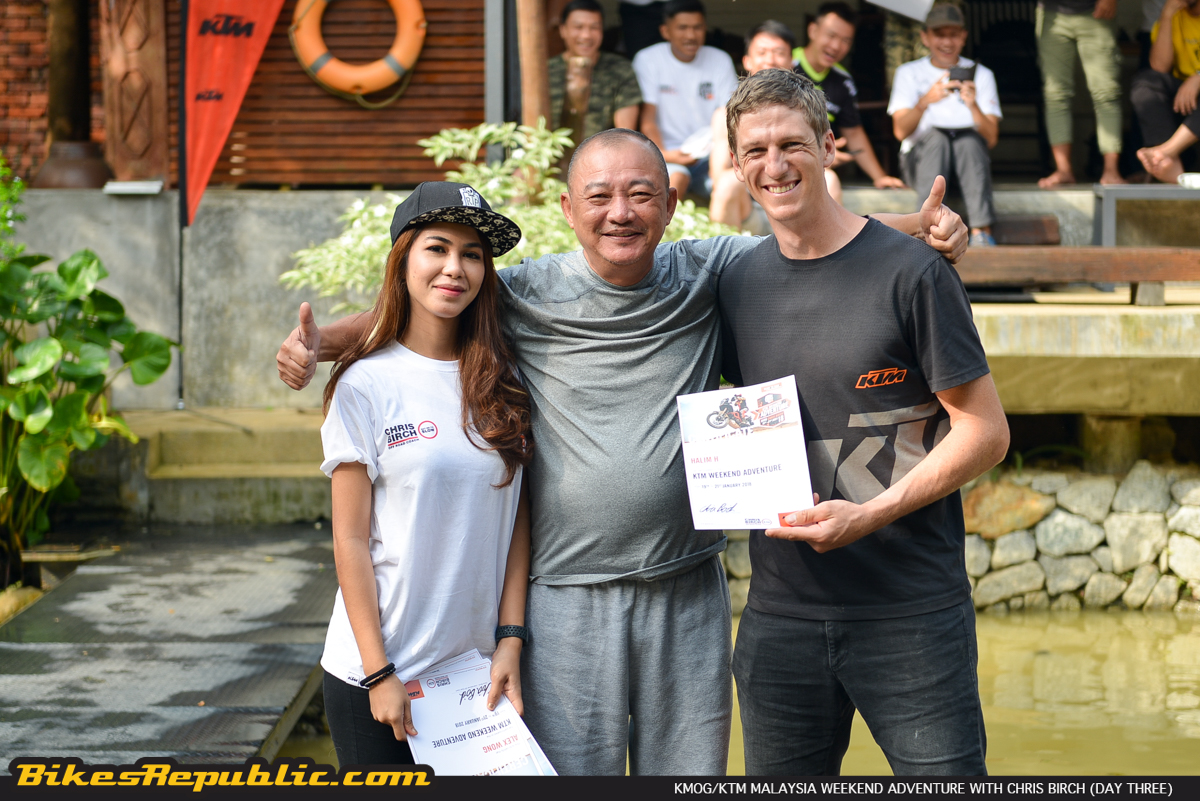 BR: We were in Australia or a supermoto race a couple of years back. We saw a father buying a Yamaha PW50 for his two-year-old son. Is that why New Zealand has produced many champions? You guys start early?
CB: To be honest, I can't remember starting to ride a motorbike.
Dad told me I used to drag all the cushions onto the floor and turned them into obstacles for trials riding for my plastic motorbike. My parents must have seen that was my interest.
My Mum and my Dad both ride
My Mum always said I went for my trials competition when I was two weeks old.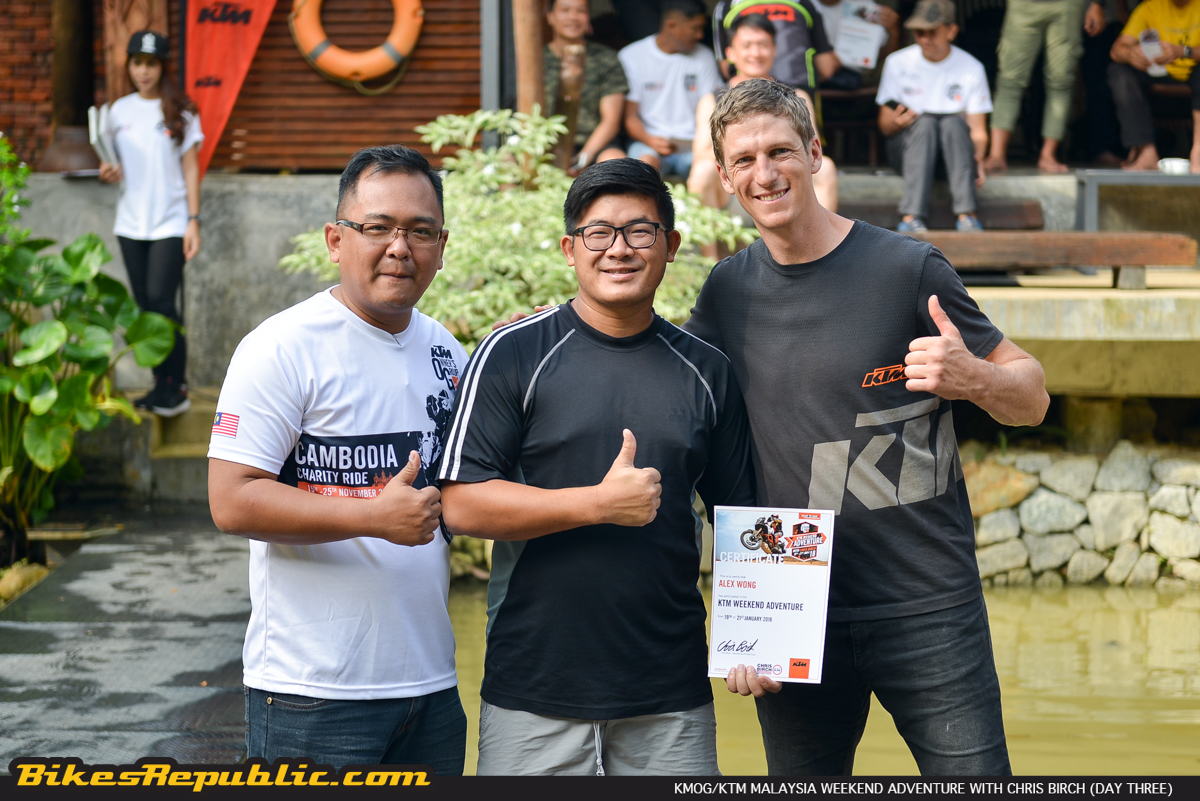 BR: You've been here a couple of times in Malaysia. What's your observation of the offroad scene here?
CB: I think it's pretty much growing and developing scene, which is exciting for you guys. It's nice to be here at a time when it's growing.
I followed what the guys had been doing down in Ulu Choh (Dirt Park). I see and watch on Facebook that they're getting bigger and bigger, it's gotta be good.
BR: How do you see the future here?
CB: The picture's good. Definitely with the big bikes here (today). You guys are connected to big land masses, your opportunity to go on adventures and explore is huge. You can get on your bike and ride to different countries; we can't do that in New Zealand.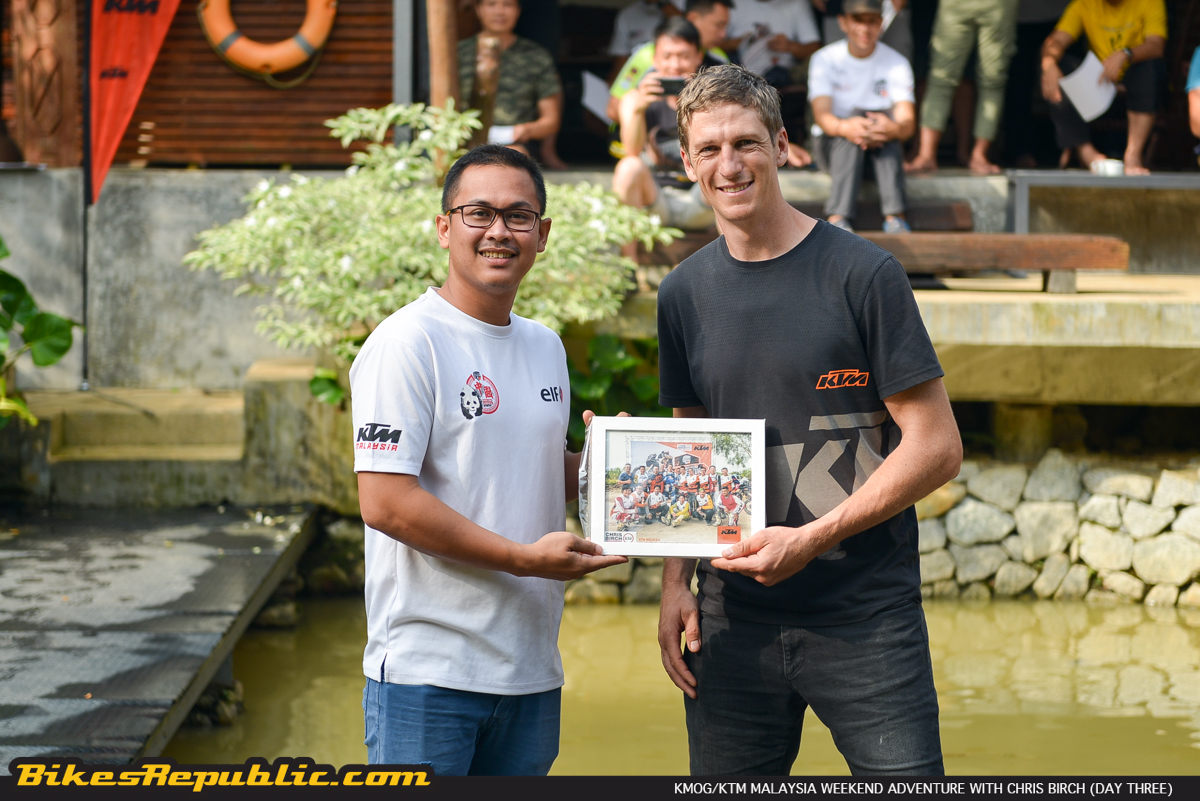 BR: What's your best enduro experience, if you have to pick just one?
CB: It's definitely winning the Romaniacs. It was something I worked so hard for, for many year. I had to sacrifice so much of life to get there.
BR: What was or were the most difficult thing you encountered in these events?
CB: The most difficult thing has always been the lack of money. There's not much sponsorship in New Zealand.
And people tend to think that I'm sponsored by Red Bull and KTM, there's no concern for money, but I'd regularly be sleeping in people's vans, like hitching a ride, that sort of stuff. Like not near enough money to do it.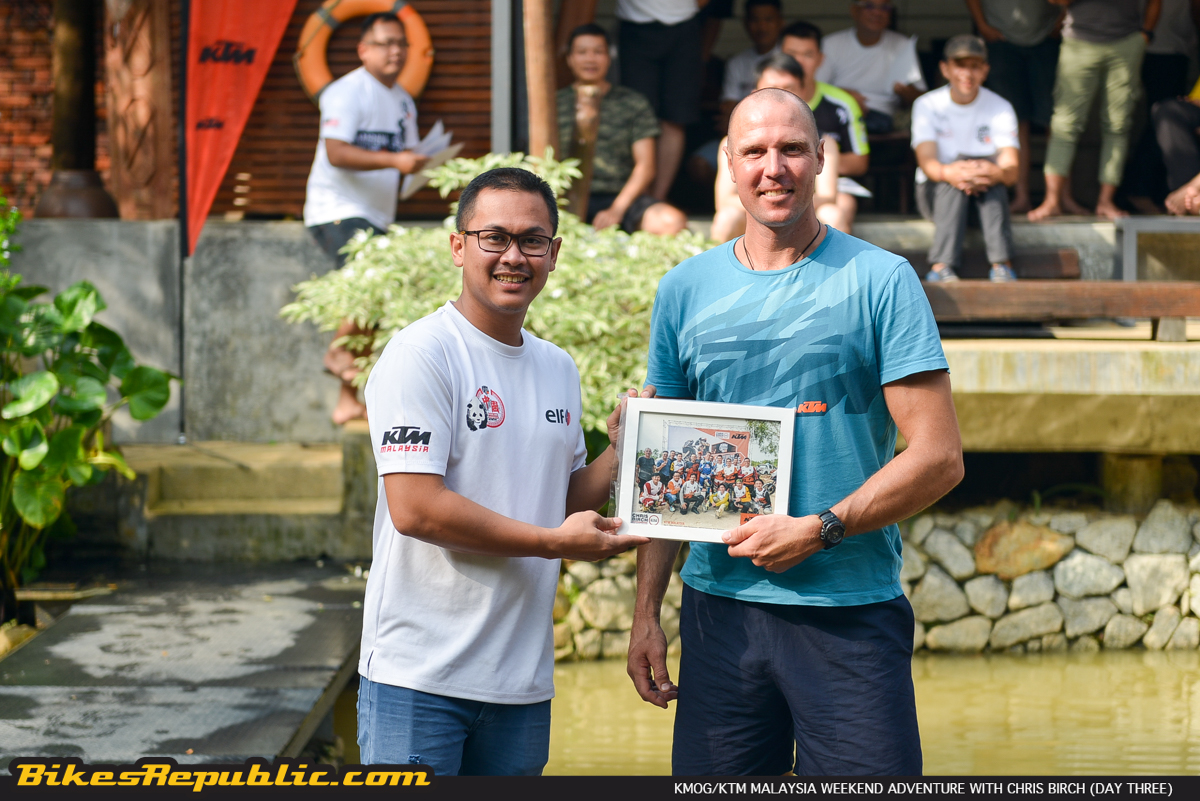 BR: Really? That's surprising!
CB: Yeah, it's surprising. People think everything is taken care of, no issues, so I was always having to work, train and race at the same time. It's really challenging and racing on secondhand tyres, that sort of thing.
People are like, "We want you to go to The Dakar again!" Man, if I could find the money, I'd do it in a heartbeat.
BR: What's the best part about coaching?
CB: It's when like I see these "lightbulb moments." They come up and say, "That's WHY I was struggling with that!" The number one goal is always to make people want to ride their bikes more often.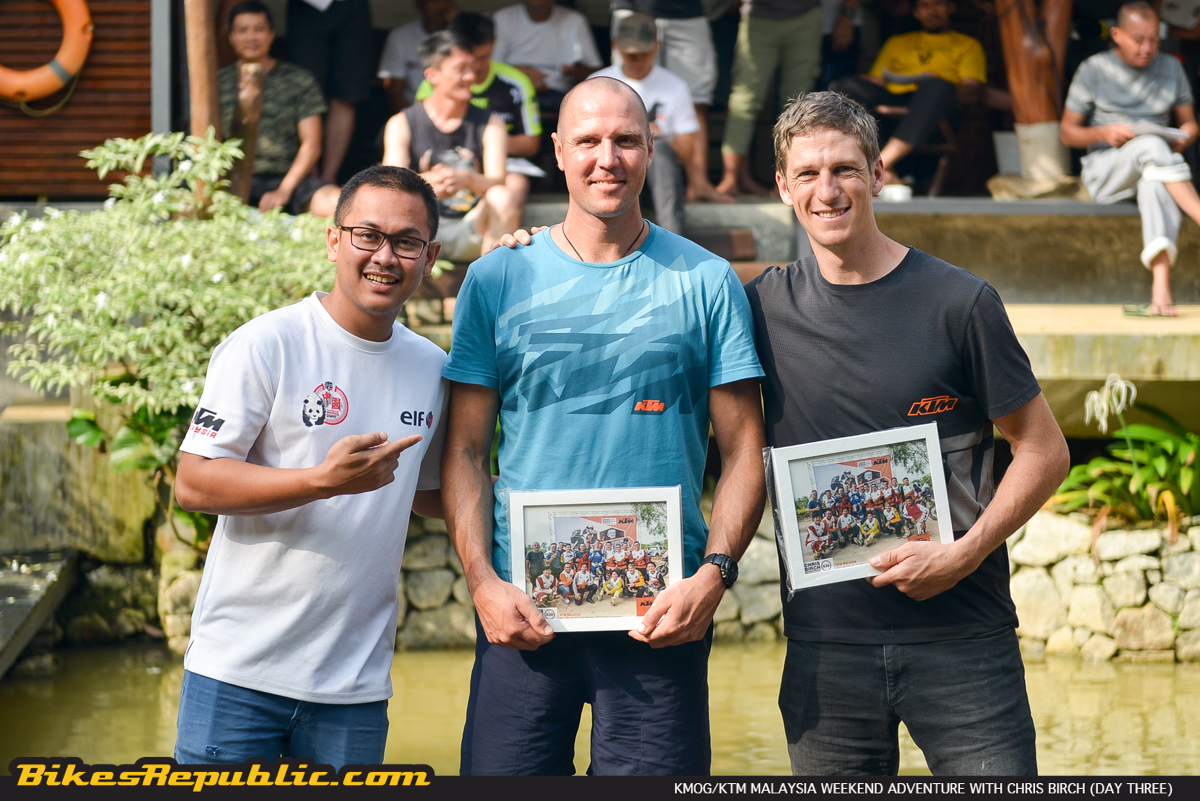 BR: What about difficult participants?
CB: When people are unwilling to change.
You can see people like thinking, "Yeah, yeah, I know better.' It used to really bug me but now it's like whatever. I'd rather focus my energy on those who really want to learn.
We used to get people coming and not listening. Then we put the prices up and they (the difficult people) went away.
No more people showing up late, showing up on broken bikes, all problems solved.
BR: Now it seems whenever there's a new KTM adventure bike, you're the first to have a go.
CB: Yeah, my role now is the KTM Adventure Ambassador for the factory.
BR: Thanks for the time, Chris. Hope to see you again!
CB: My pleasure, hope to be here again too!
(Click here for our coverage of the first day and here for the second day.)