The annual KL Bike Week returned for its 2015 edition last weekend. Marking its seventh annual running, KL Bike Week 2015 celebrating the best of the maturing Malaysian motorcycling culture over the course of two days in the heart of Kuala Lumpur.
As always, the event was organised by local custom bikes institution Red Garage Malaysia. It is here that some of Malaysia's finest custom bike builders and artisans come together and put some of their best stuff on show. Also present here were custom culture artisans from elsewhere around region such as Indonesia, Singapore and Thailand.
If you weren't there last weekend, then you missed quite a spectacle indeed. Nevertheless, here's our extensive gallery of images to show you just what KL Bike Week 2015 was all about.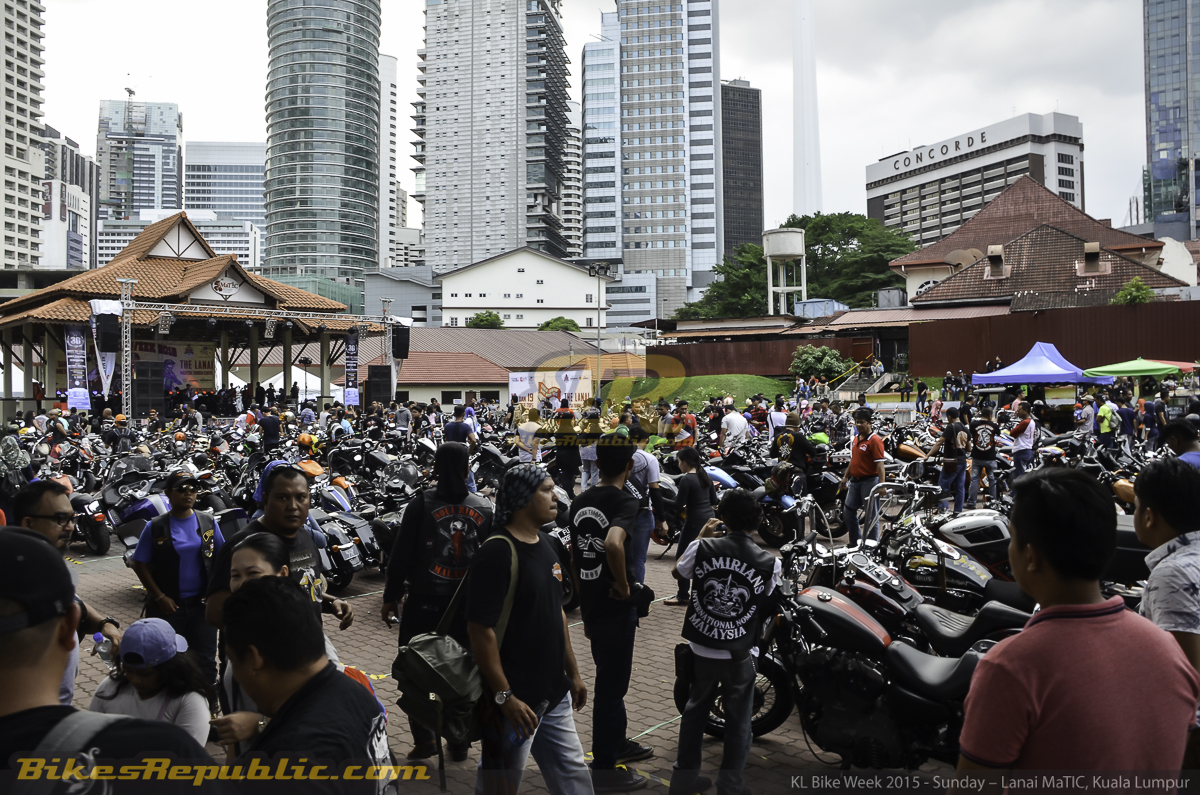 KL Bike Week 2015 hosted perhaps one of the largest motorcycling gathering ever hosted in KL city. Of course, this brings lots of attention, thus the crowd.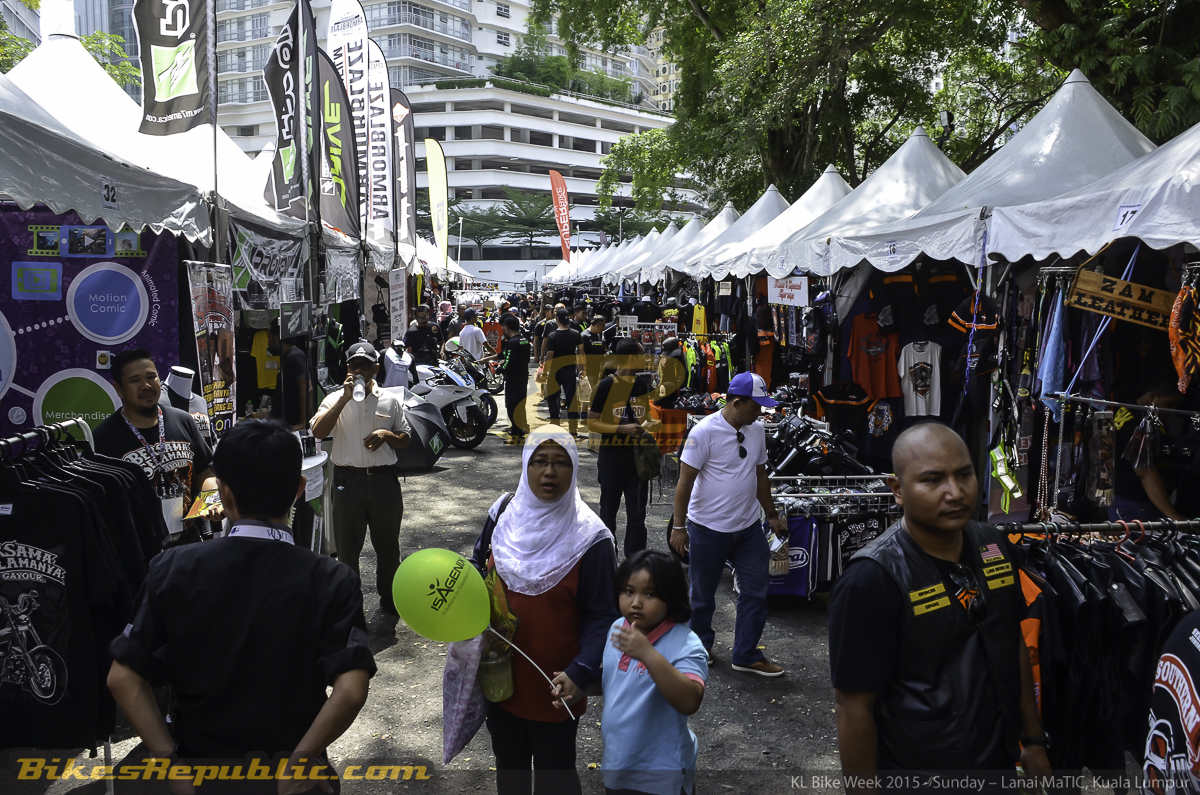 Plenty of vendors, big and small, were present during KL Bike Week 2015. Whether it be apparels, accessories, parts (new and old), as well as souvenirs, the visiting two-wheeled enthusiasts weren't disappointed.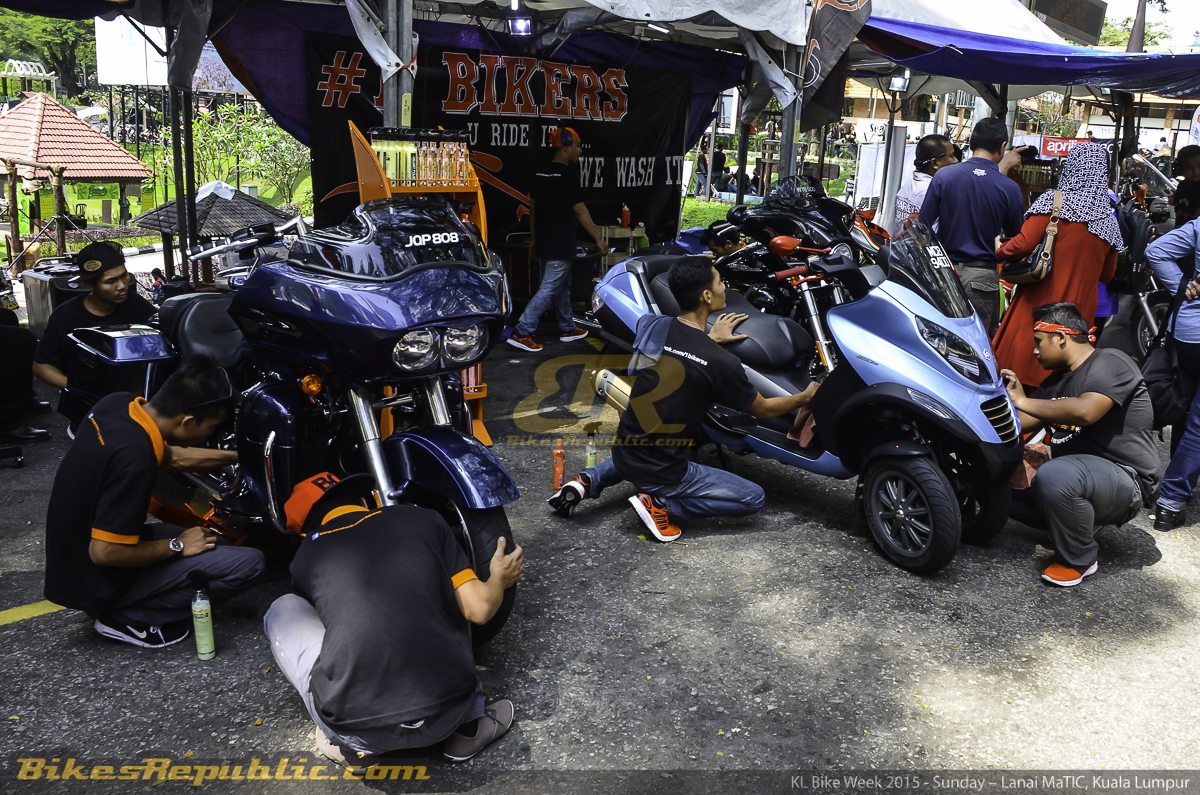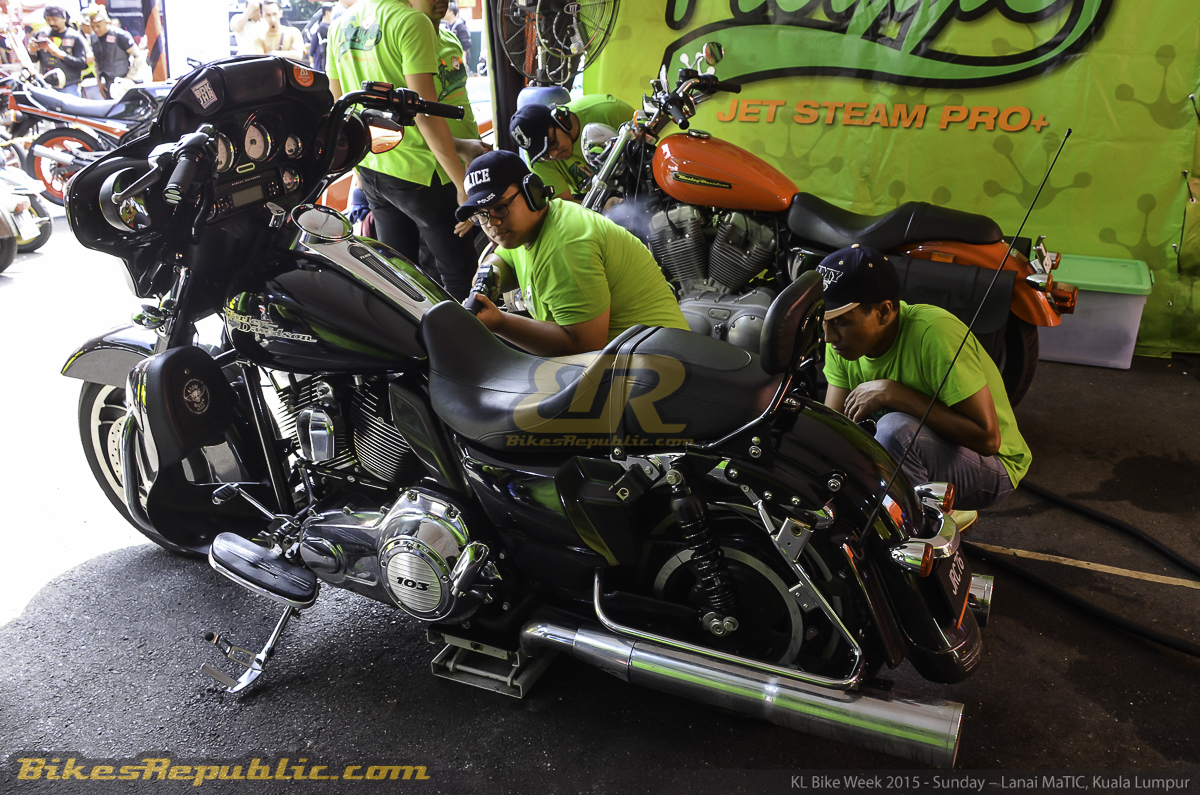 Of course, no one wants a dirty bike, which explains the presence of several specialist motorcycle detailers offering on-site cleaning and detailing services.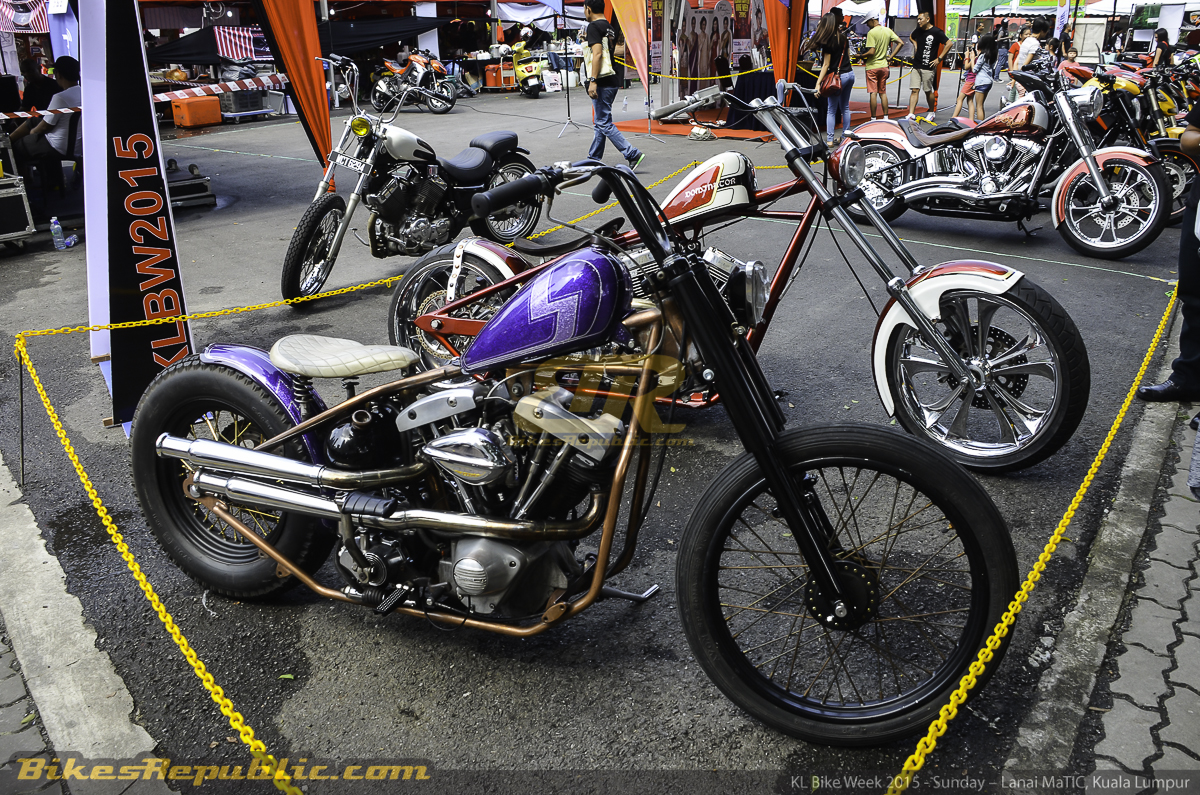 If there's one common strain with all the bikes that were present, it is none other than the fact that most are not stock. The Malaysian custom culture is alive and very eclectic to say the least, but it is showing healthy signs of maturing as well.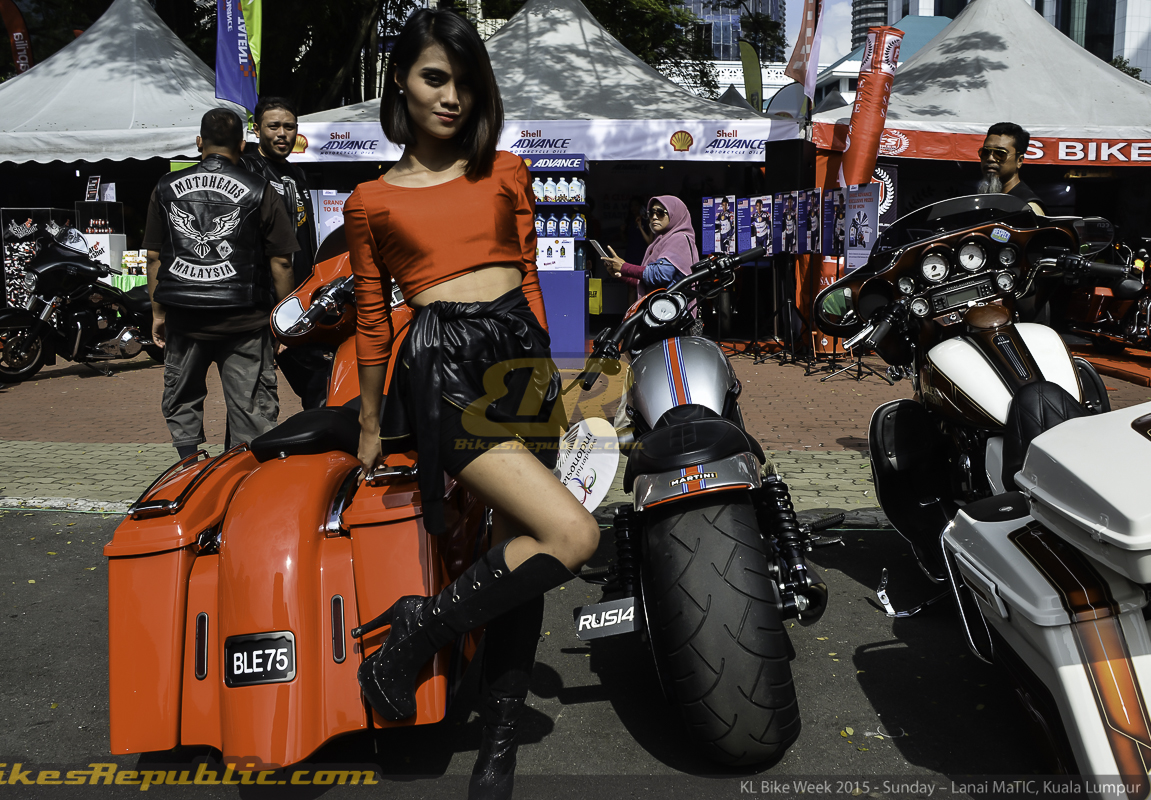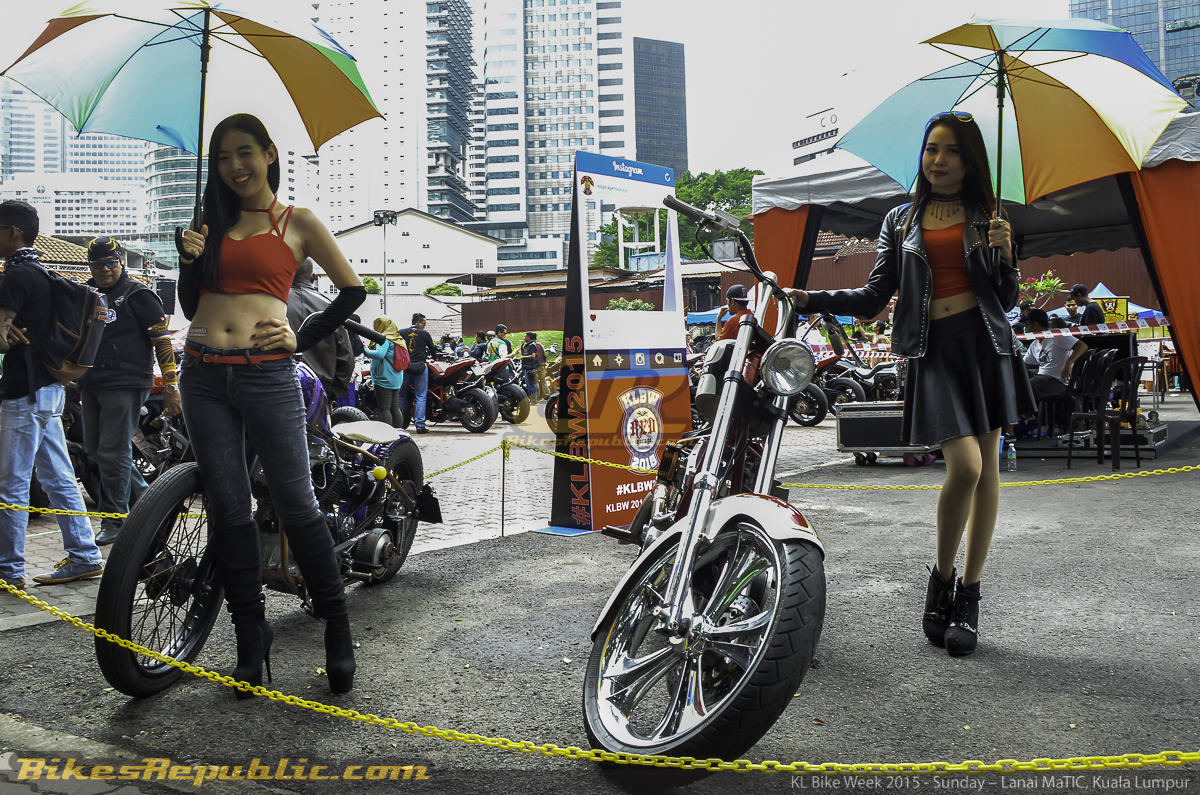 What goes well next to bikes? Babes of course! There were plenty to be found during KL Bike Week 2015.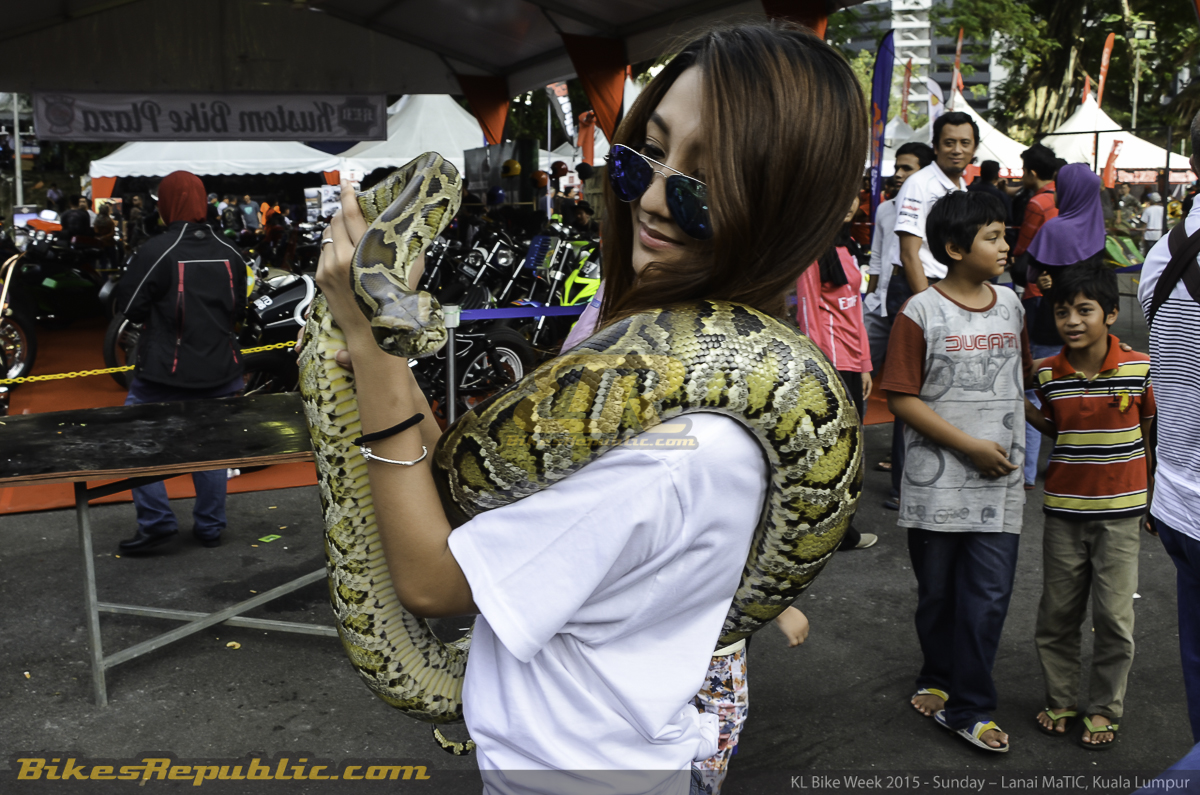 And some even brought their pets! Though we were rather unsure if the snake was merely for show, or perhaps a 'security' measure of sort. Whatever it is, we wouldn't mind trading places with ol' snakey anytime.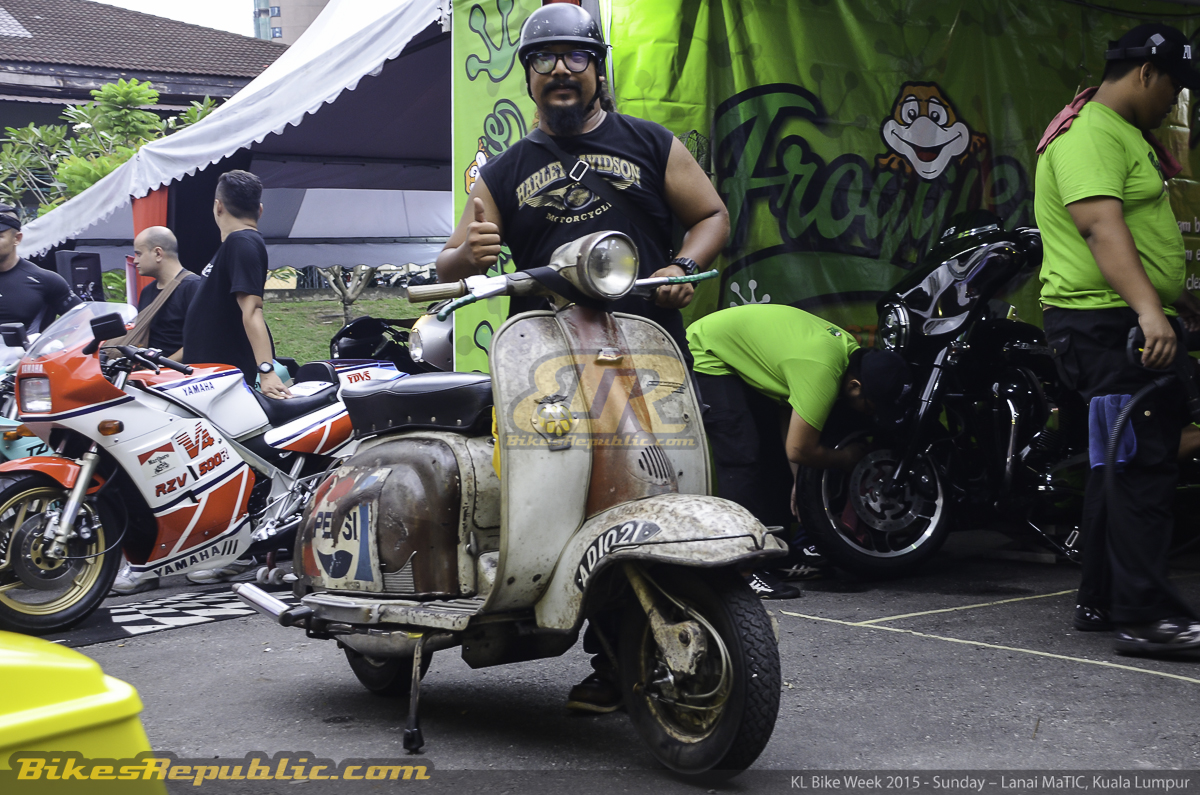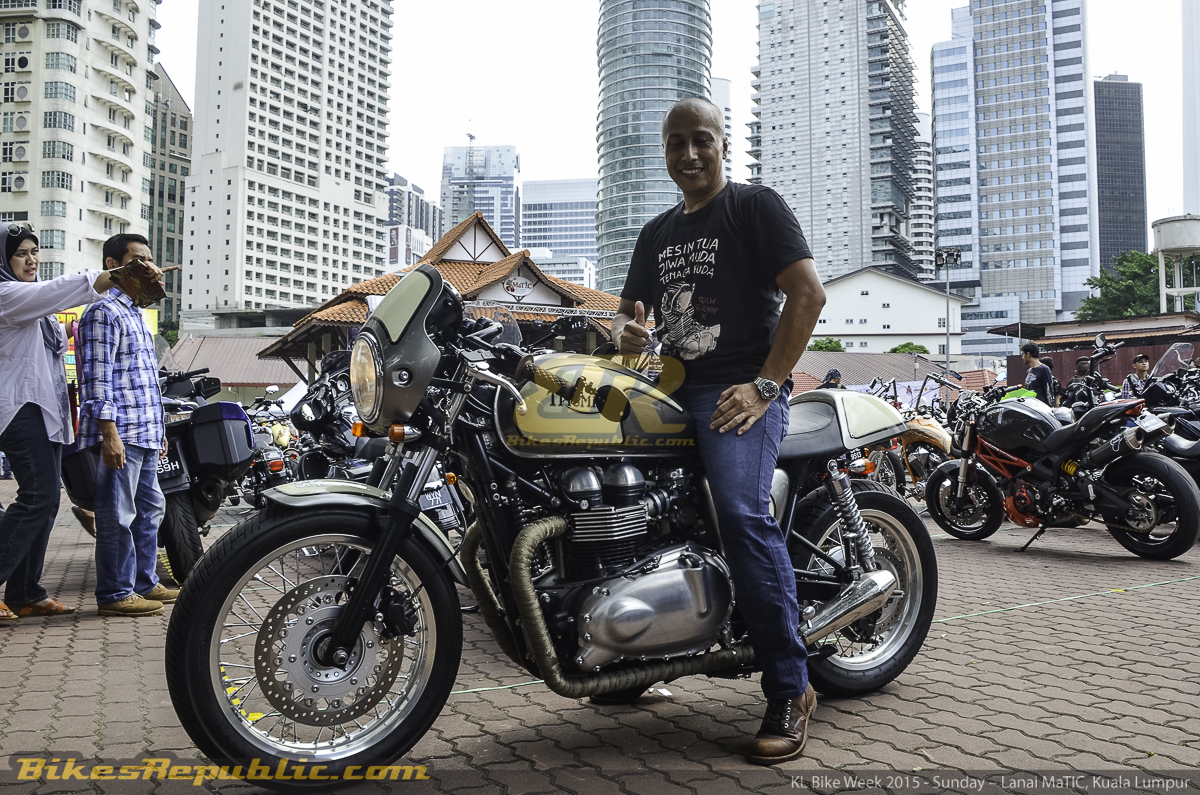 The wide variety of bikes are a clear reflection of their owners. Whether you own a classic Vespa Lambretta in 'survivor' condition, a tricked- and chromed-out performance naked, a proper British icon, or even a prized custom-built creation, all were welcomed during KL Bike Week 2015.
Motorcycle enthusiasm is blind towards race, culture, religion, or even physical disability. This bloke is one prime example of the latter indeed.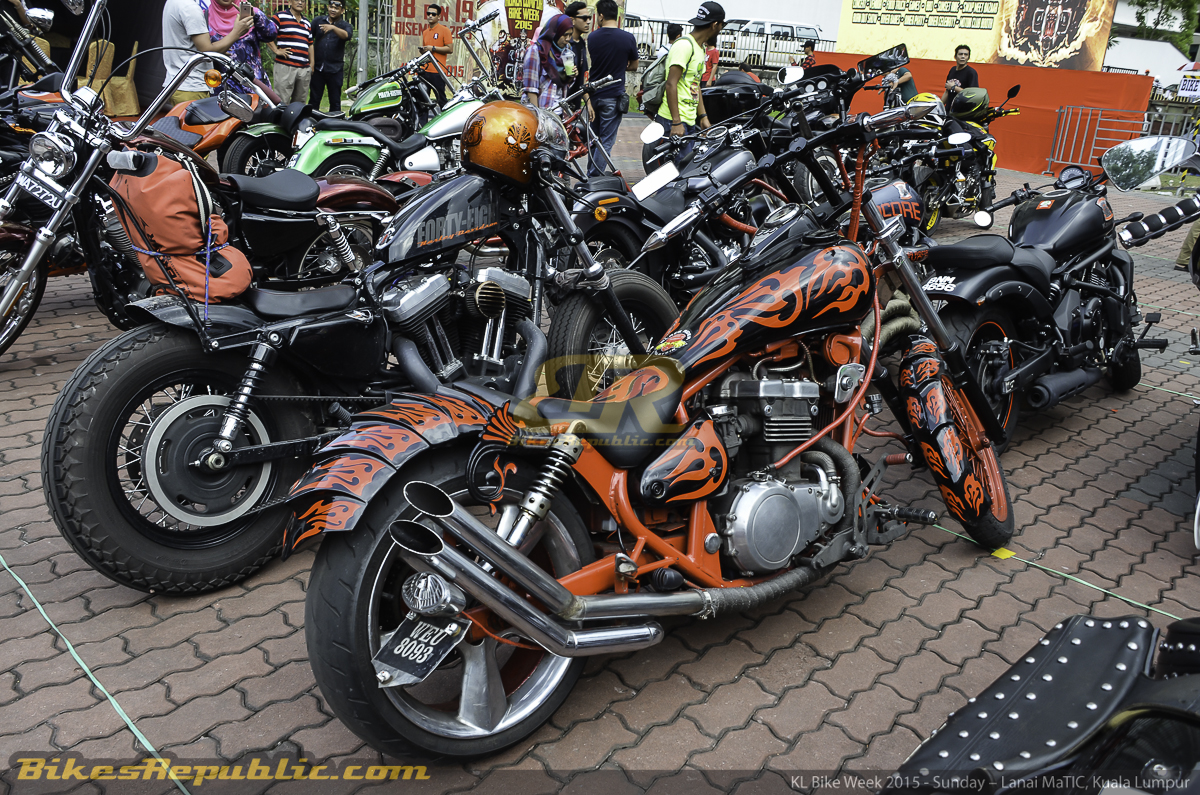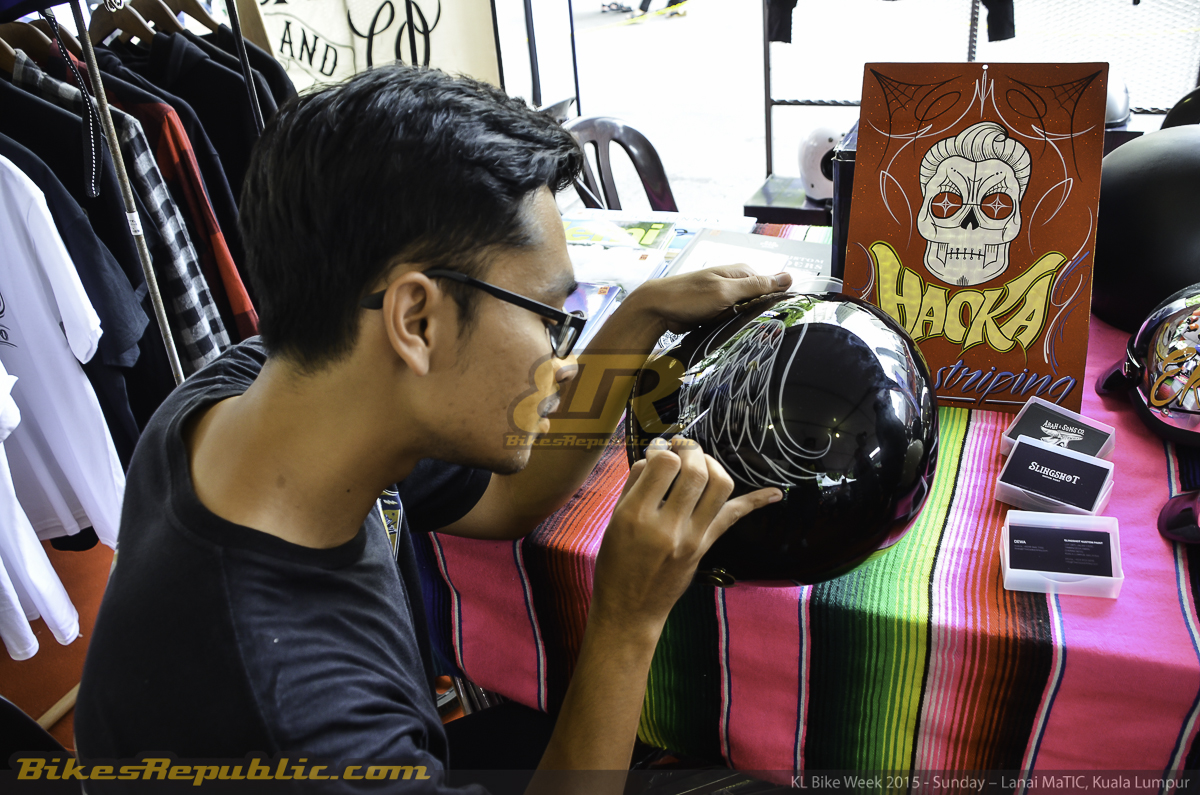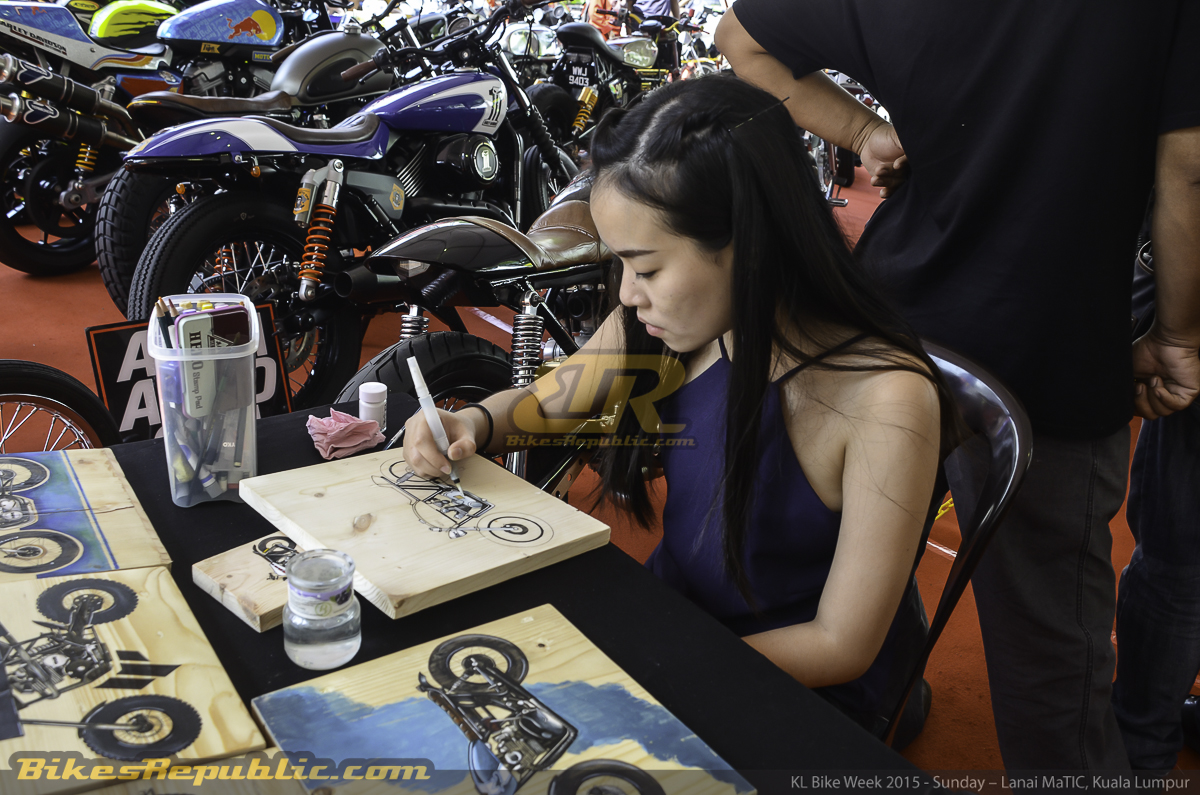 Have a thing for the arts? These artisans would've fulfilled your needs and demands.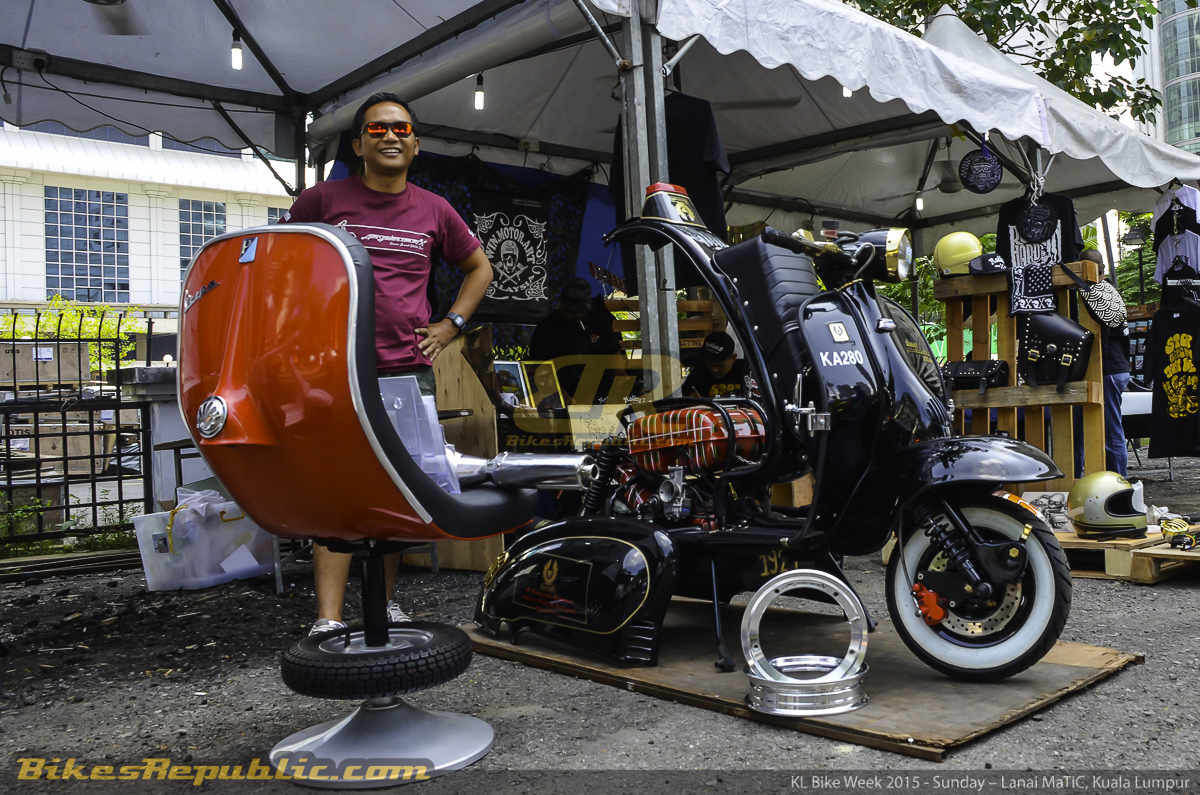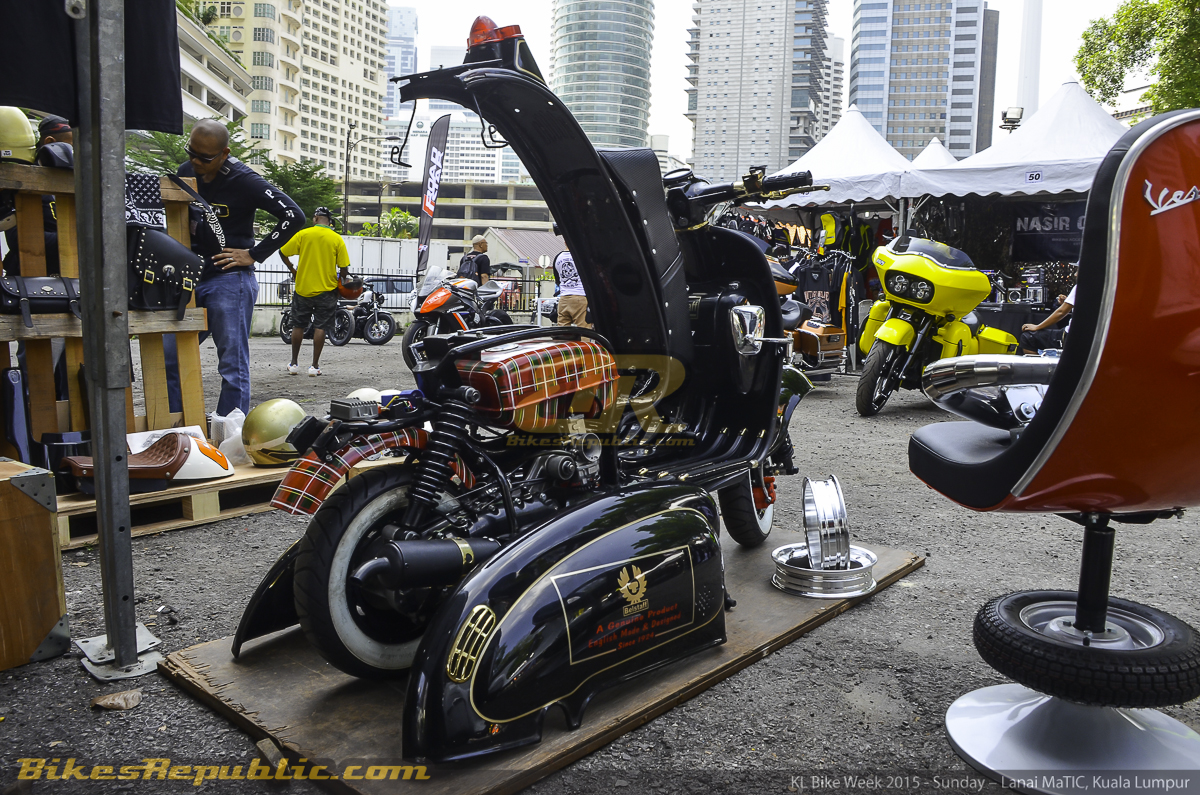 Have an old Vespa Lambretta? Why not give it a proper makeover? Or make chic office furniture out of it?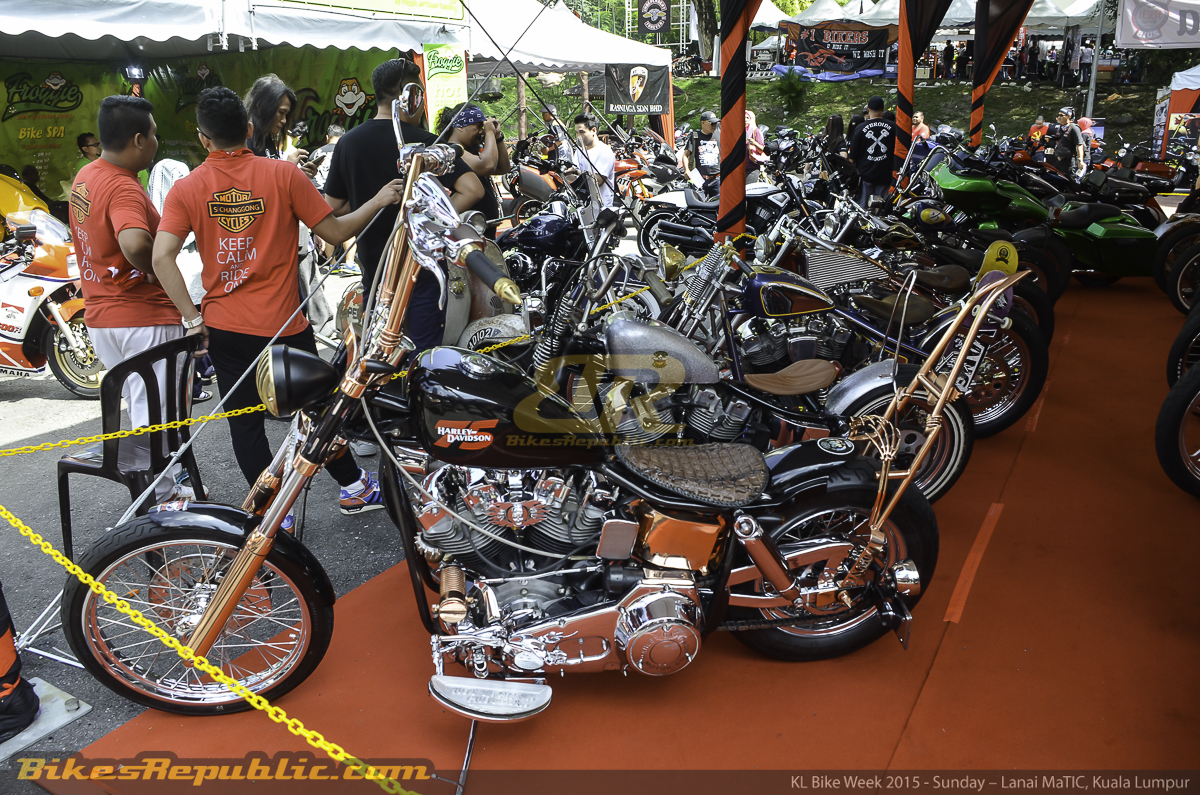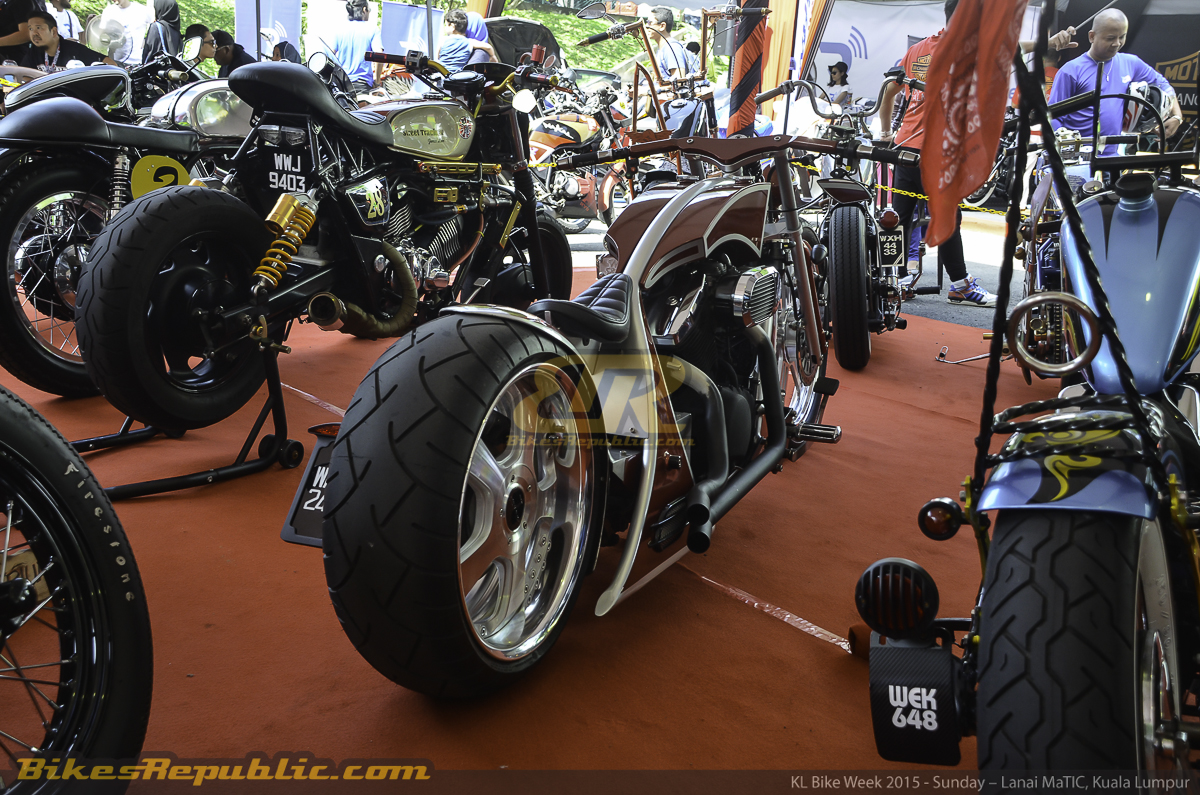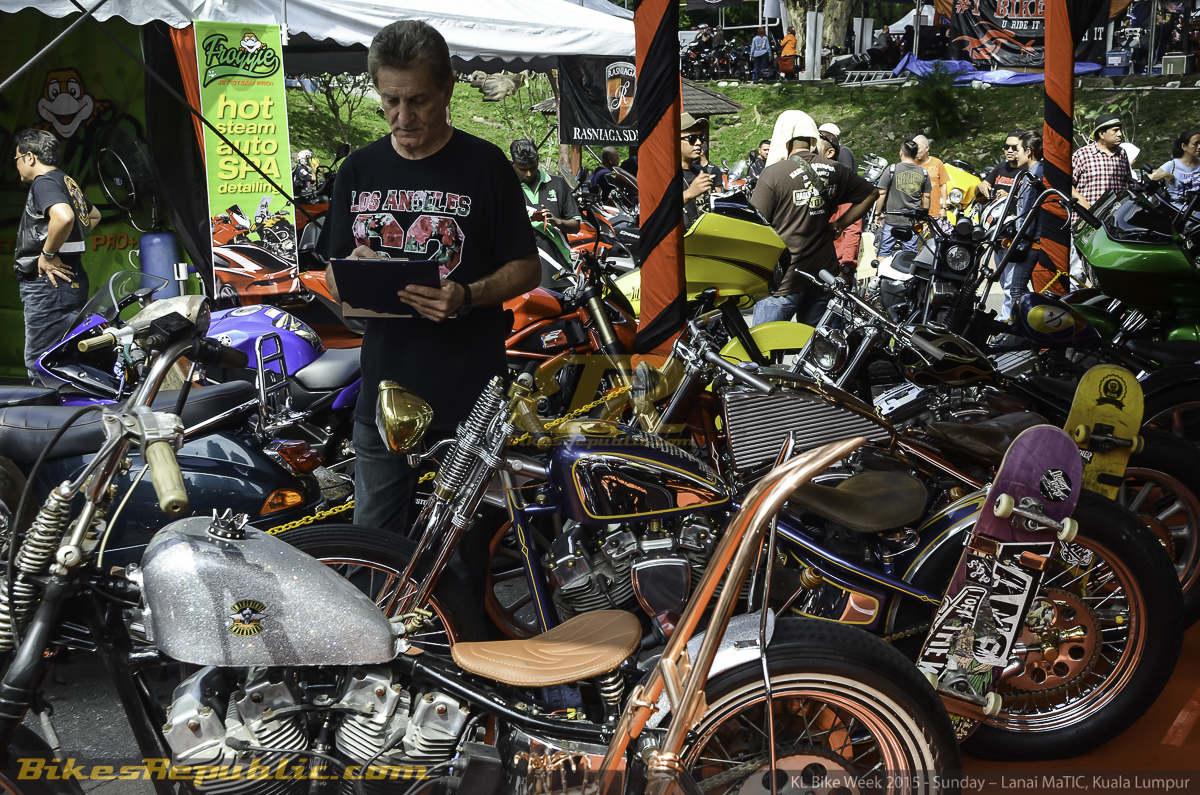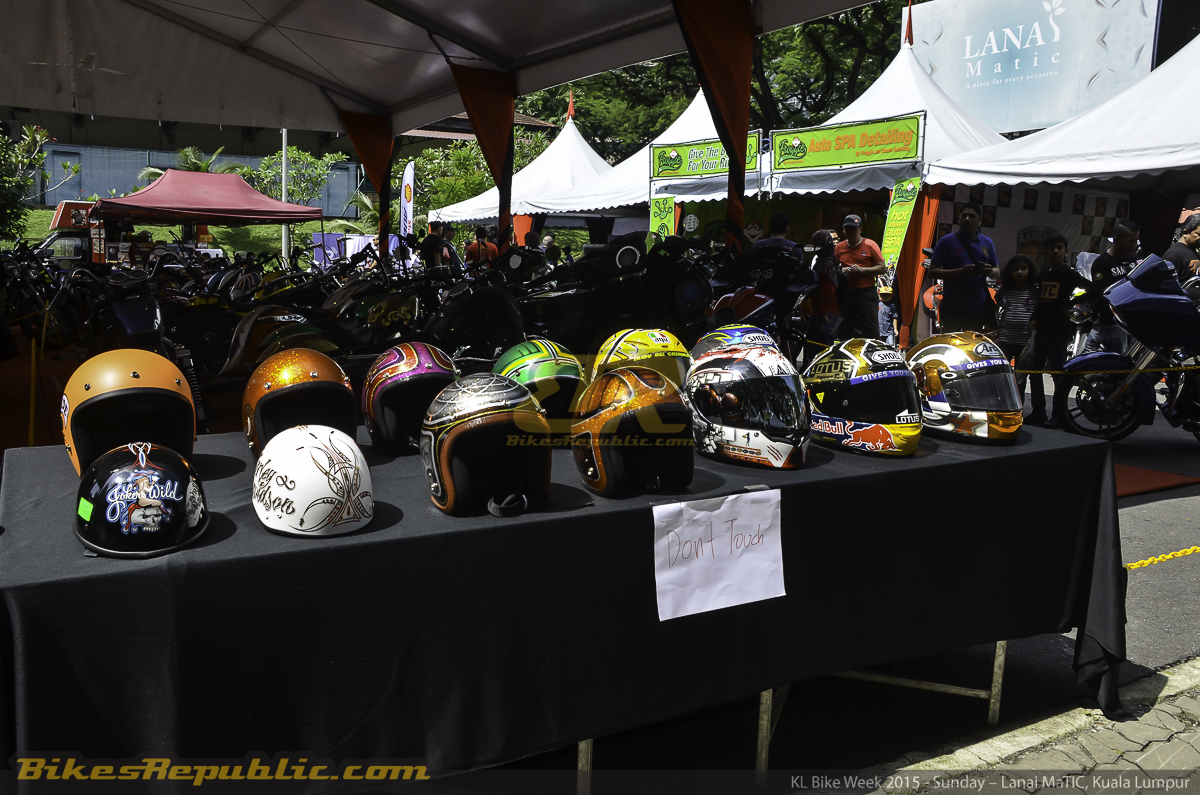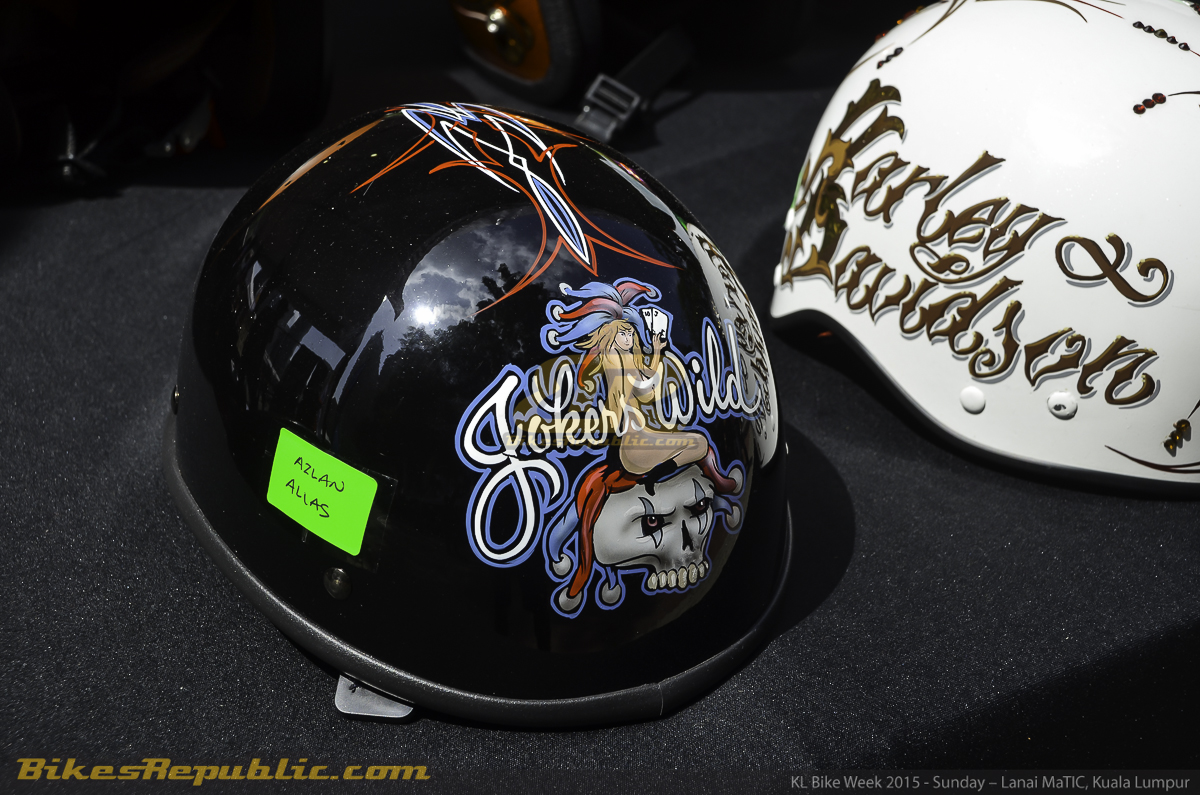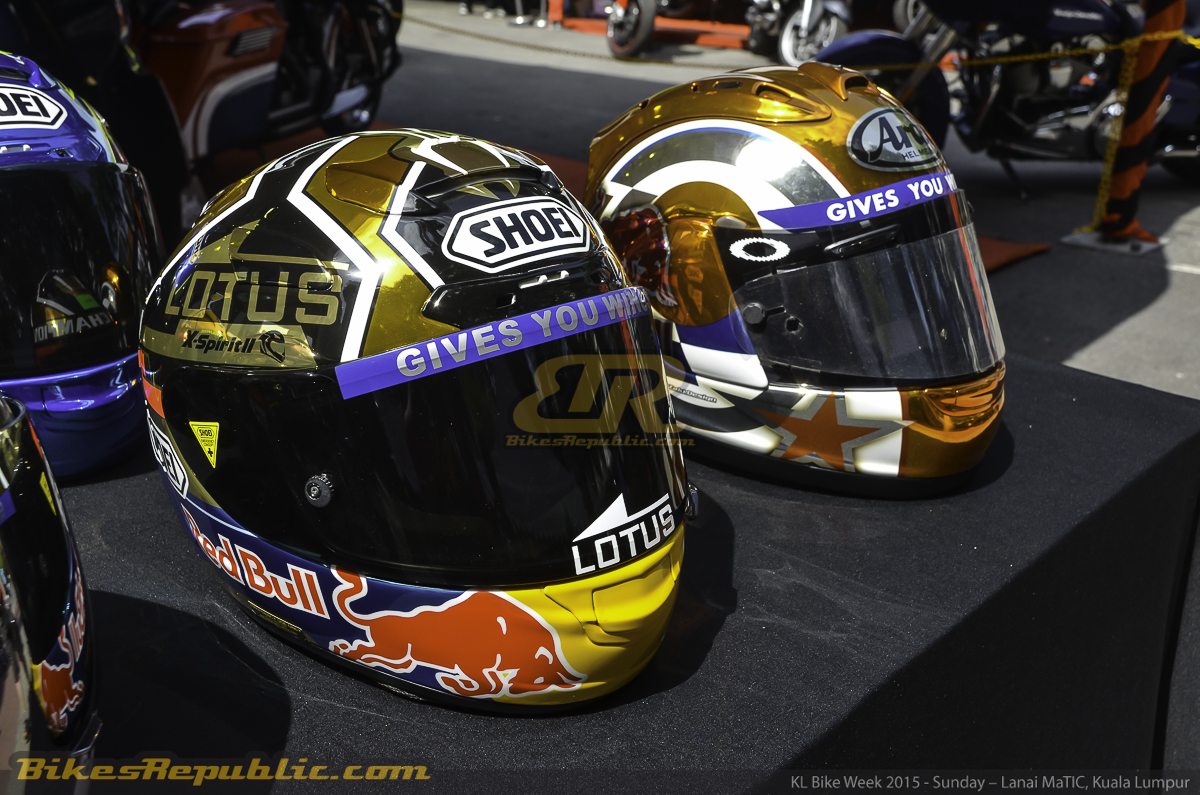 Competitions were held for best bike across several categories, as well as best custom helmet paintjob.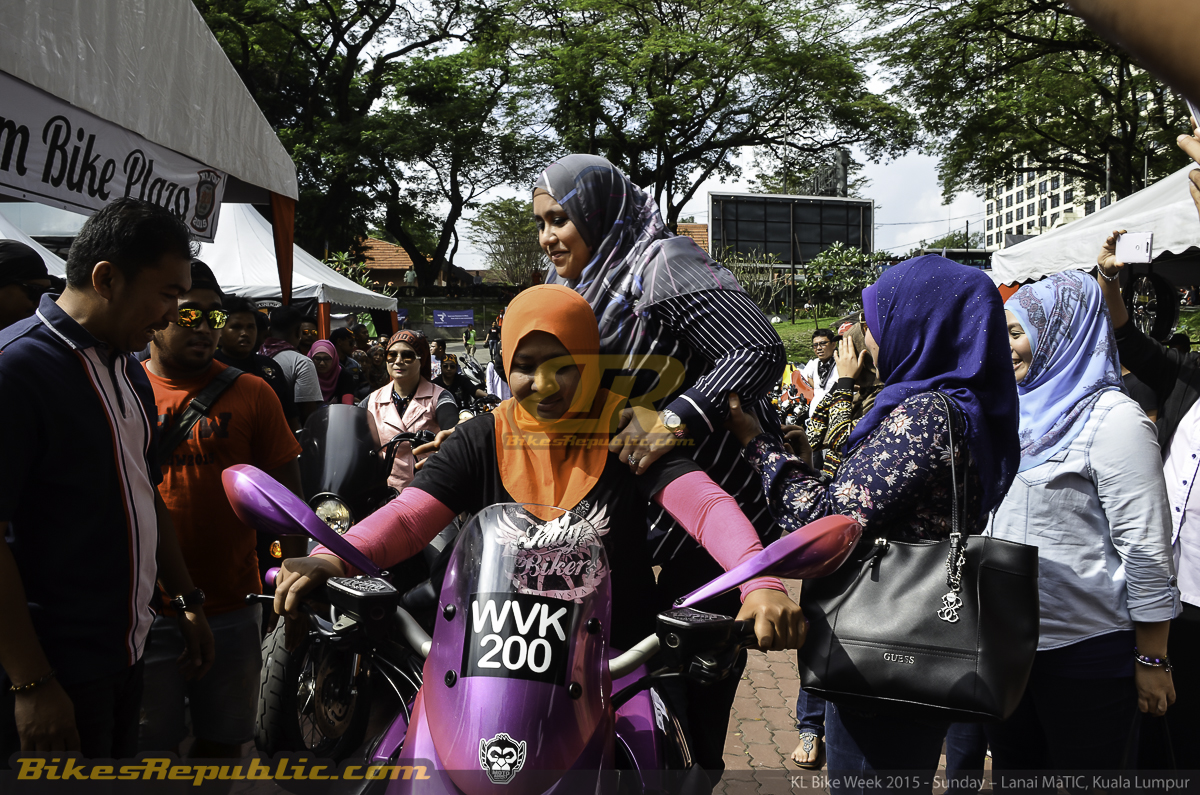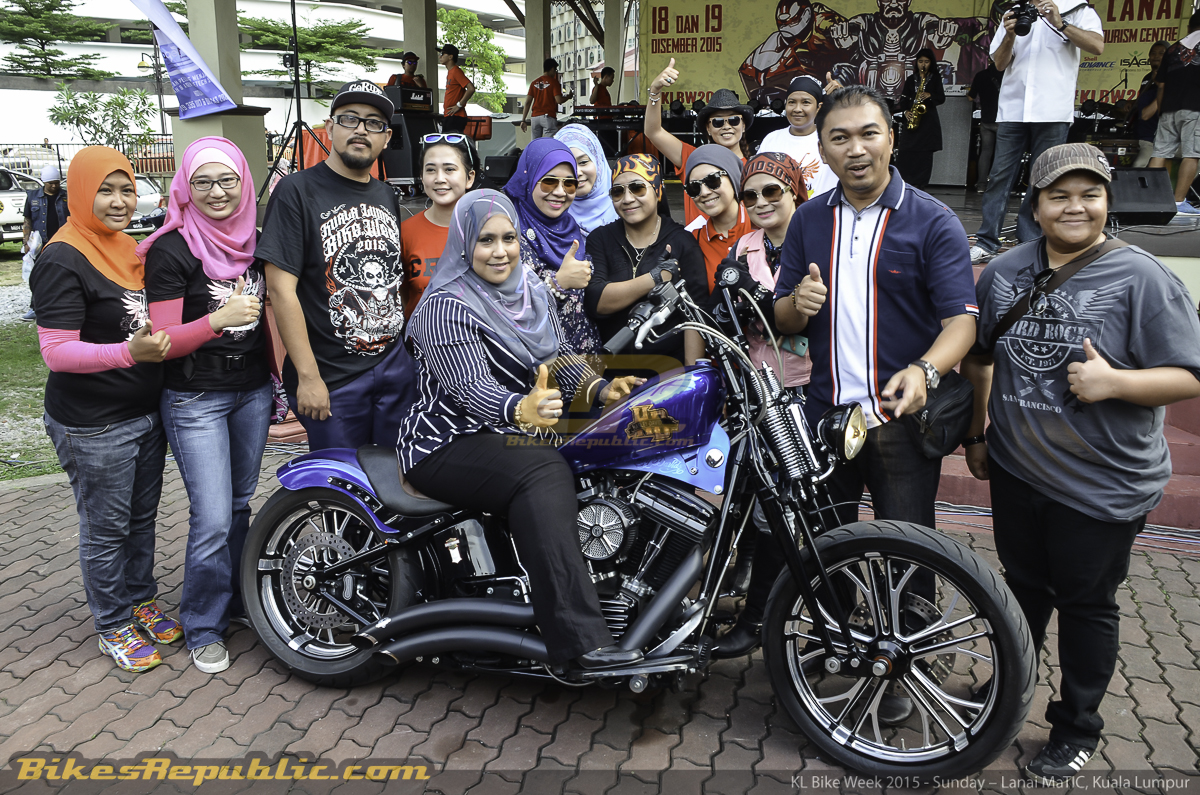 Making an appearance was the Deputy Minister of Tourism and Culture, YB Datuk Mas Ermieyati binti Samsudin. The deputy minister was given a proper tour of the show grounds whilst riding shotgun with one of the members from the Malaysian Lady Bikers' Club before officially launching KL Bike Week 2015 on the main stage.
Though it is well known as a gathering of choppers, KL Bike Week has since opened itself up to enthusiasts of other types and groups such as superbikers and dirt bikers. Making their presence felt here were the Ducati Club of Malaysia.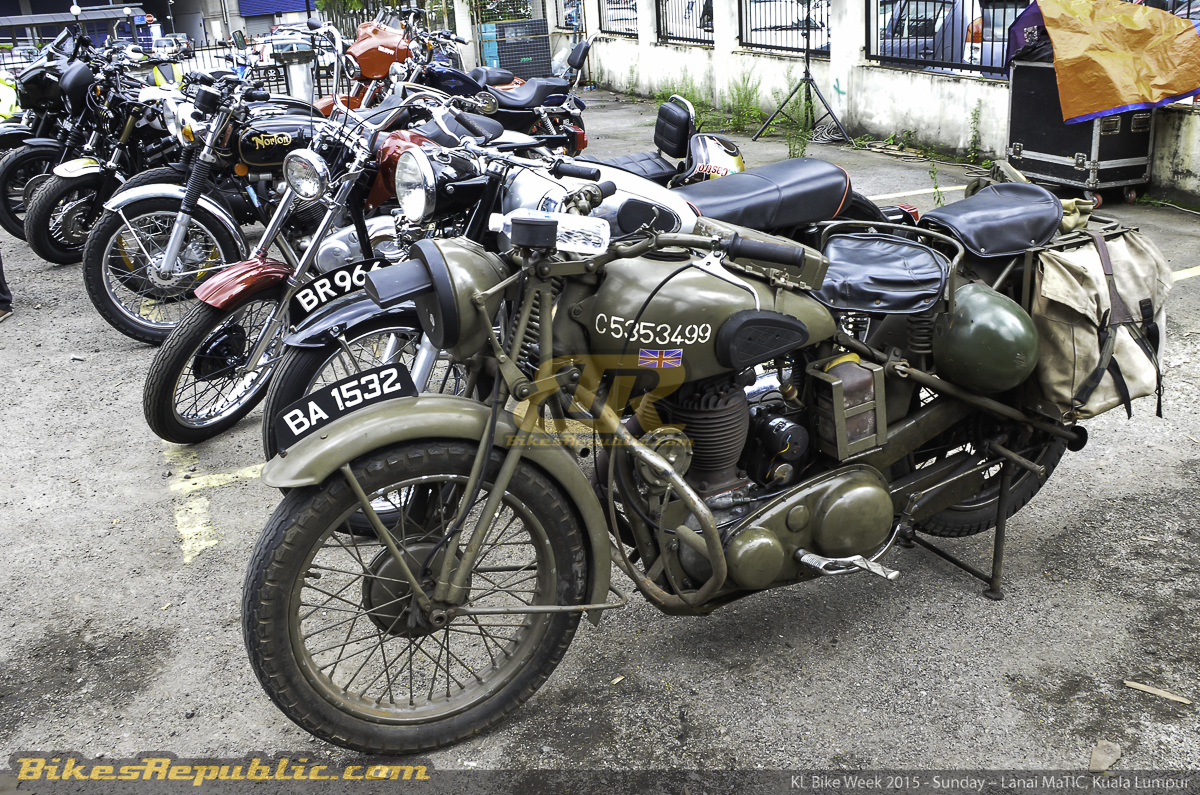 KL Bike Week 2015 was also an event where enthusiasts can spot some true rarities like this classic WW2-era BSA. Not only is it period-correct paint, there's even period-correct and matching accessories primed as well.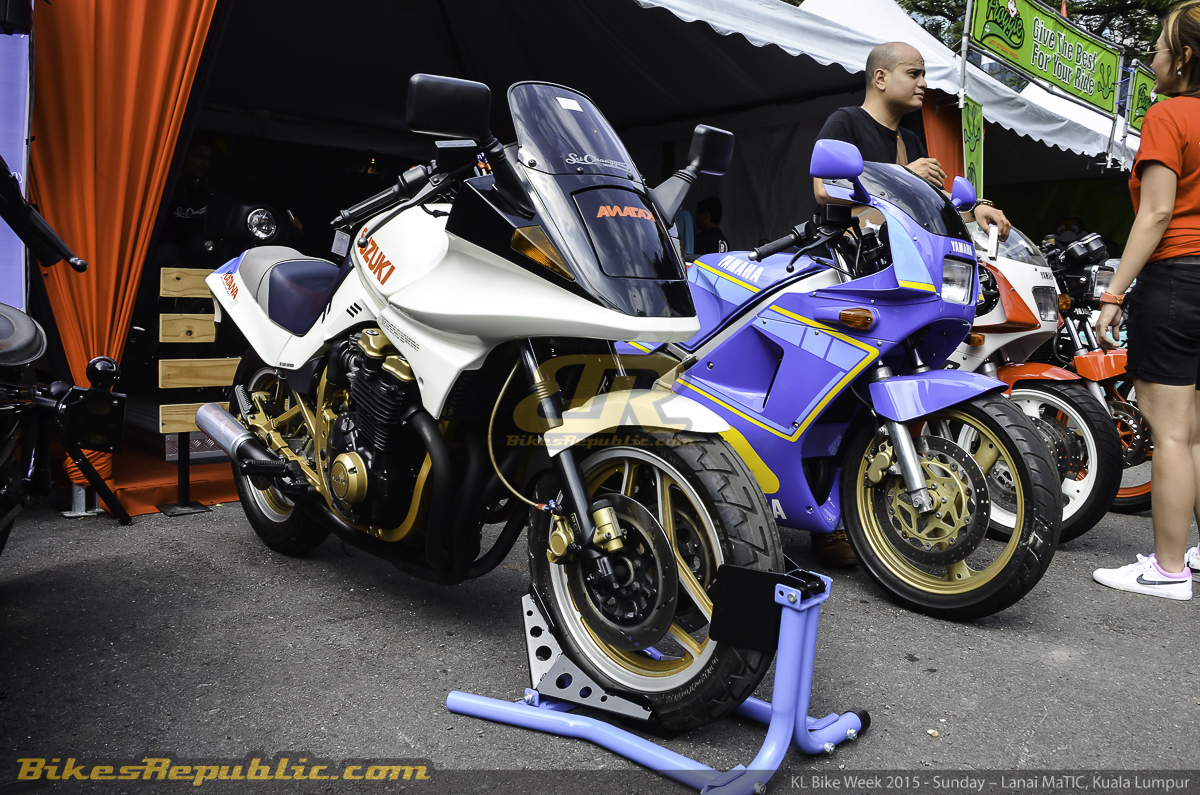 Another rarity we spotted was this Suzuki GSX650S Katana. This modern classic from the 1980s invoked a lot of nostalgia, especially with its pop-up headlight feature. FYI, this modern classic is one of many up for sale by specialist importer Sri Changgong.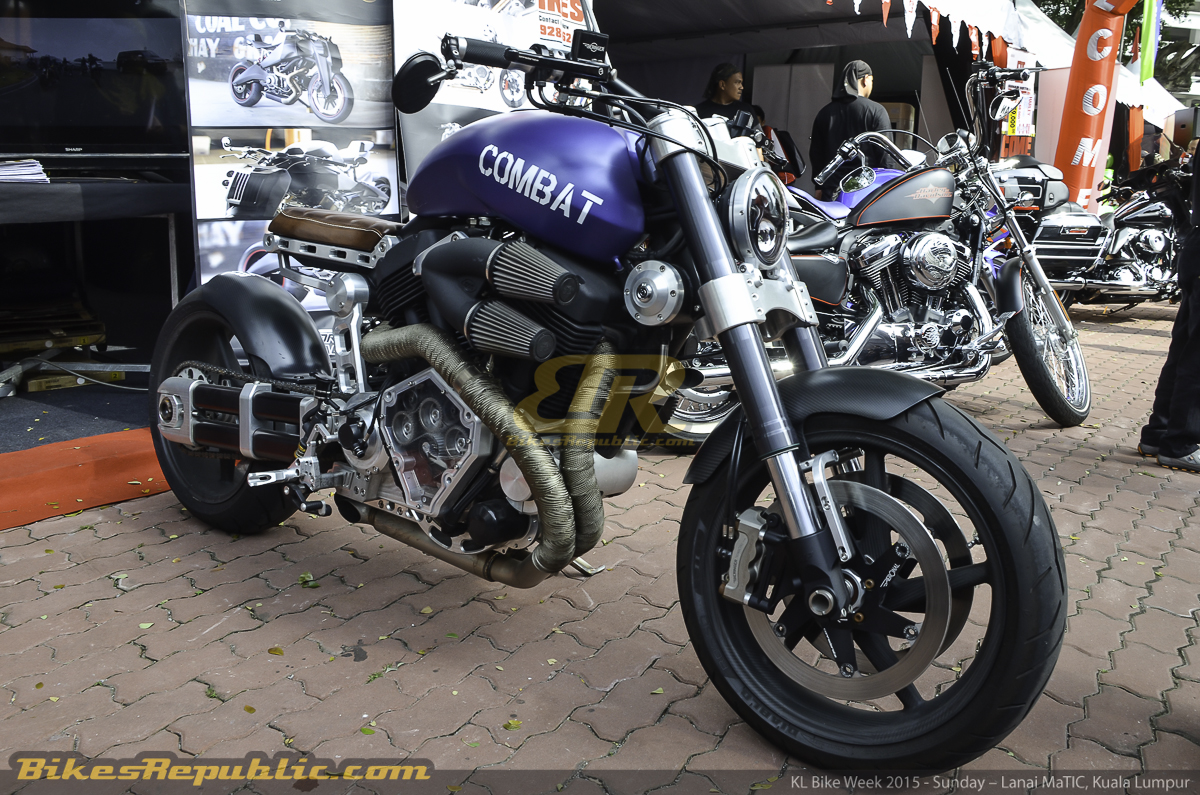 Another rarity we spotted was this, the Confederate Motorcycles X132 Hellcat Combat.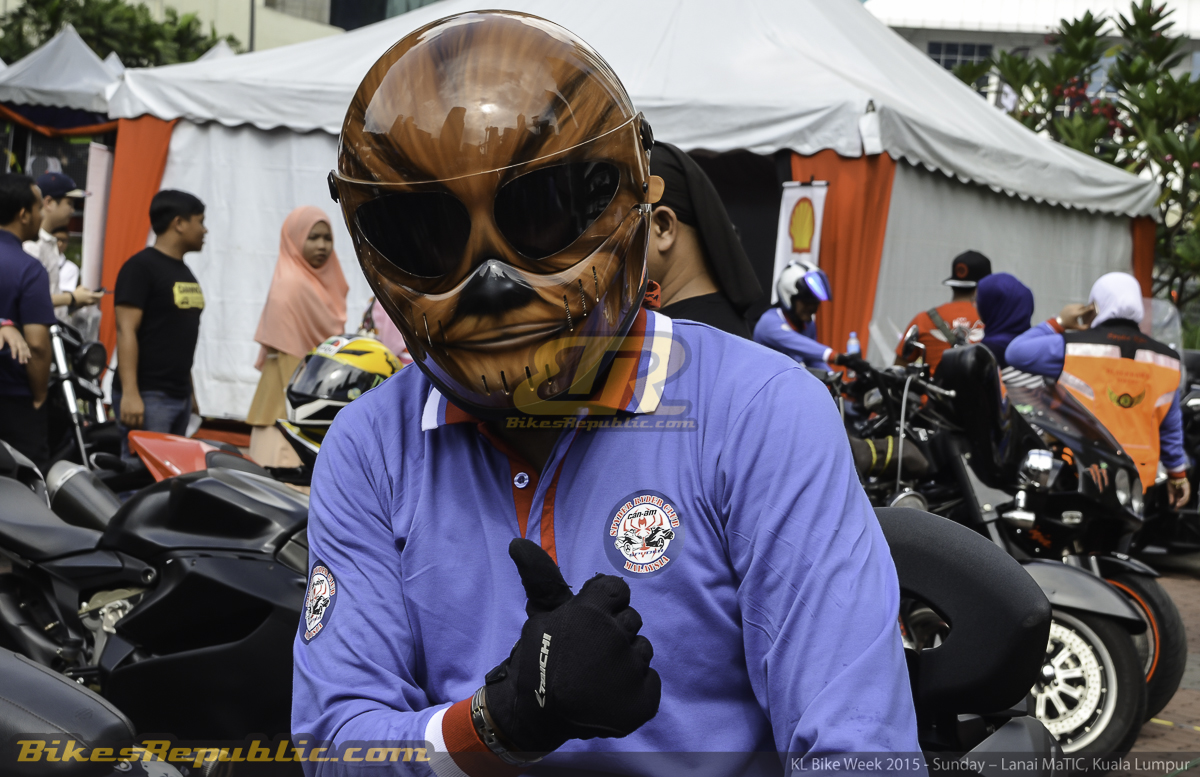 Together with our friends from Shell Advance Malaysia, BikesRepublic.com were also present at KL Bike Week 2015. Visitors at our booth took part in our special simulator time trials to win exclusive prizes from us and Shell.
It is hard to believe that this custom-built supermoto started out life as a mere Modenas Kriss moped. What was even more unbelievable was the fact that it was built by a bloke who's barely 17 years old!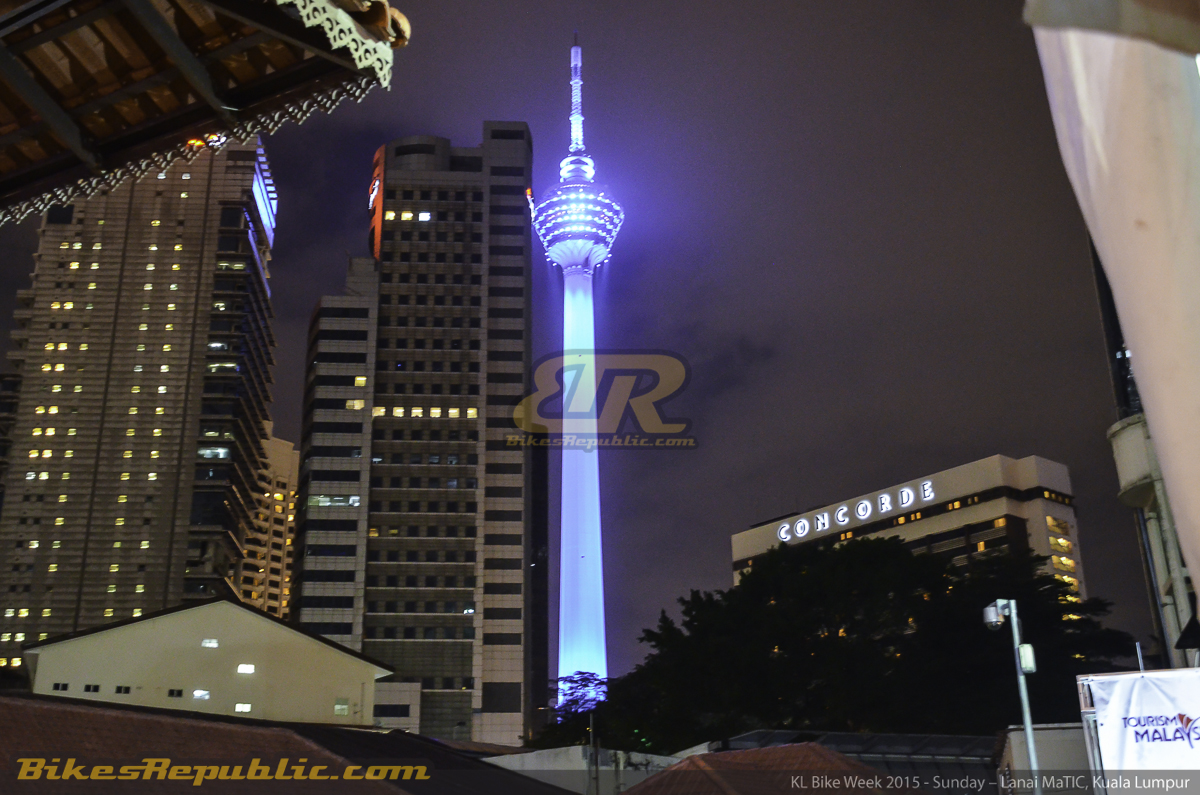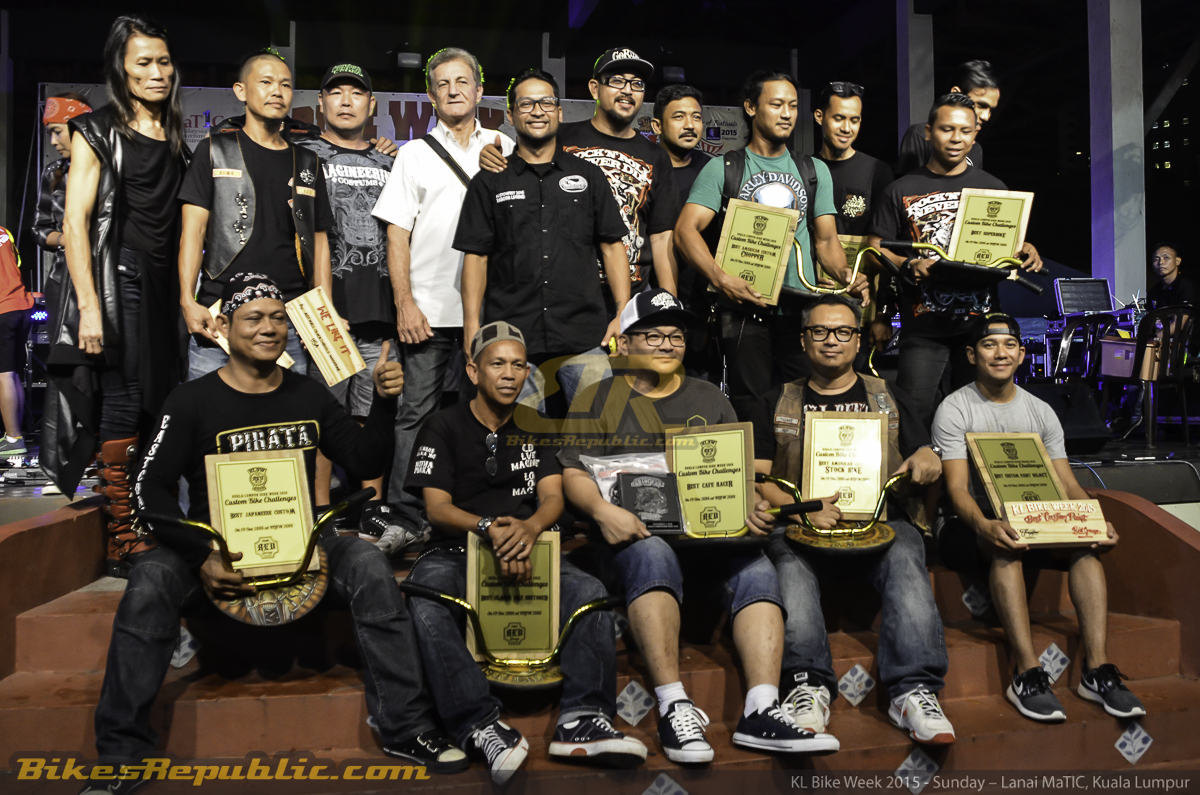 The festivities continued into the night where competition winners were awarded.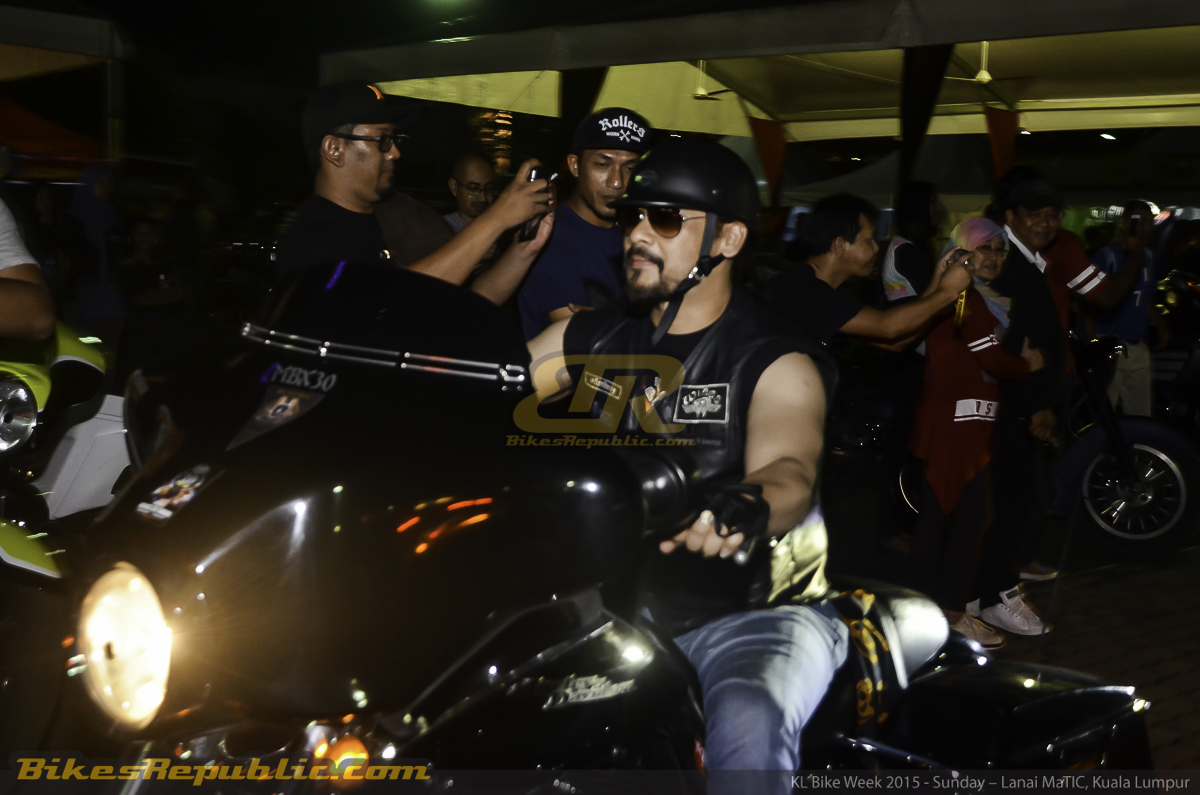 The evening soiree ended with the arrival of rockstar and actor Awie. Awie took to the stage with his band, Wings, to give KL Bike Week 2015 a fitting end.
KL Bike Week 2015