Keeway has been making great strides in the Indian motorcycle market with a wide range of models.
The Keeway SR125 is a retro-style motorcycle powered by a small 125cc engine.
The SR125 will join Keeway's 250cc bobbers and 300cc scooters. 
Retailing at INR119,00 (RM6.8k) the SR125 is undoubtedly one of the most expensive 125cc motorcycles in the country.
Nevertheless, the SR125 stays true to the retro-style DNA, including a straightforward design, an exposed frame and a 14.5L teardrop shape fuel tank.
Meanwhile, the single-piece brown saddle and circular halogen headlamp complete the retro vibe.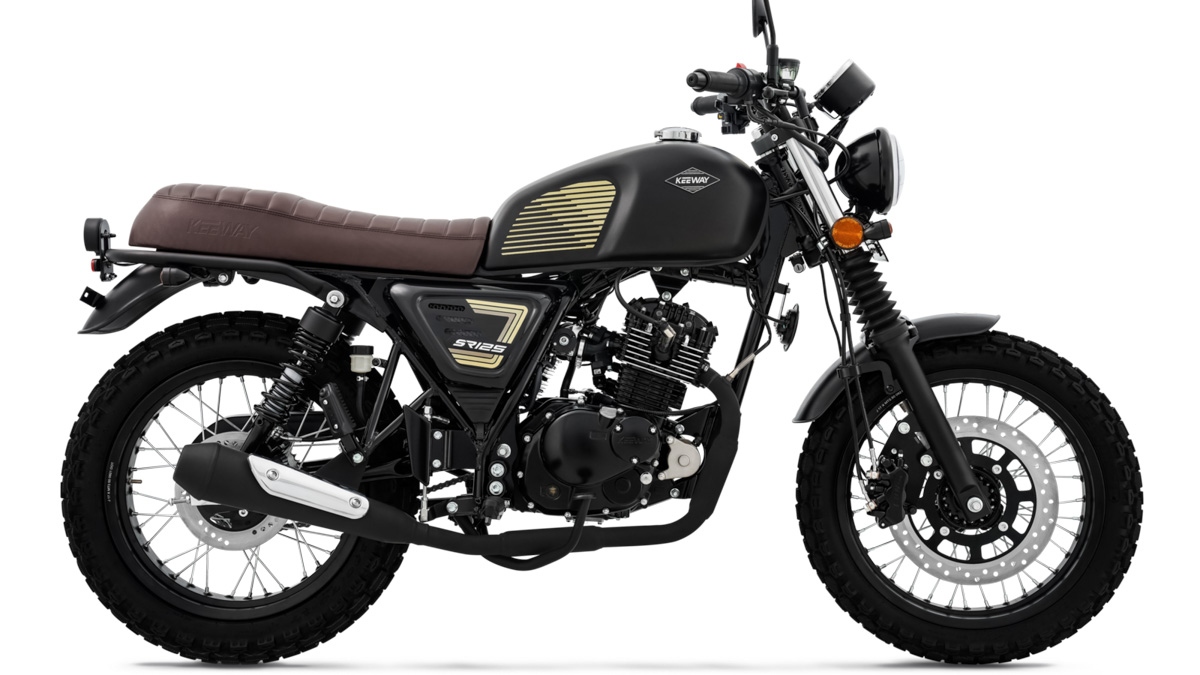 More importantly, the Keeway SR125 allows for customization jobs, making it the most significant choice among younger riders.
However, the SR125 will struggle to compete in terms of power as the 125cc single-cylinder air-cooled engine can only produce 9.7hp and 7.7Nm.
According to Keeway, the SR125 is available in three colourways; glossy black, glossy red and glossy white.