The Kawasaki Test Ride Roadshow will visit Sungai Petani, Kedah from 1st to 3rd December 2017.

The location is at the Amanjaya Mall, Sungai Petani, from 10am to 6pm.

There are many activities besides the test rides to look forward to.
Fancy test riding your dream Kawasaki? The Kawasaki Test Ride Roadshow, dubbed Close to You, will visit Kedah from 1st December 2017 (Friday) until 3rd December 2017 (Sunday). The event will be held at the parking lot of Amanjaya Mall, Sungai Petani, from 10am to 6pm.
This is your best opportunity to test ride the wide range of Kawasaki's superbike models, which include the fun and go-anywhere Versys-X 250, the high performance and fierce-looking Z900 Special Edition ABS, the revolutionary-styles Z650 ABS and the quick yet rider-friendly Ninja 650 ABS. The Kawasaki Test Ride Roadshow aims to share the unique experience of the performance, comfort and versatility of Kawasaki's motorcycles firsthand with the general public. Who knows, you may discover a bike that best fits your style and be amazed by its performance.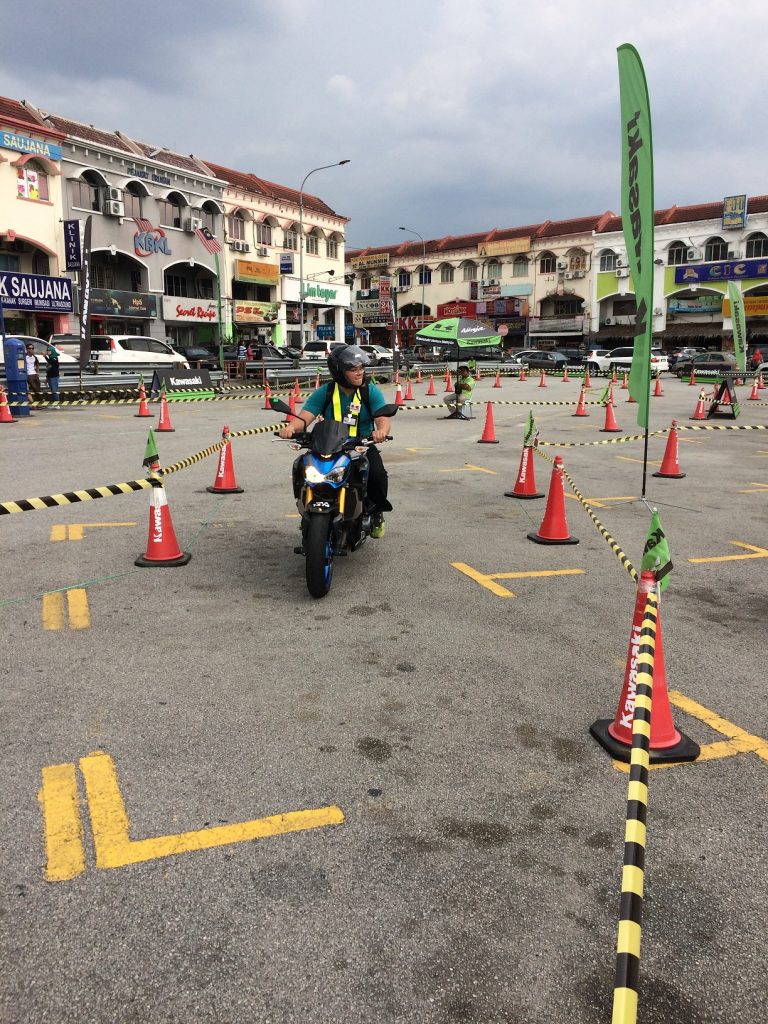 As with all Kawasaki Motors Malaysia's (KMBS) programs, safety is the highest priority. Hence, riders must be aged 18 years and above, holds a valid motorcycle license. Please be dressed in long pants and closed shoes (slippers and sandals are not allowed) should you wish to test ride the bikes.
Each rider who test rode the bikes will also receive a lucky draw coupon (valid only for the corresponding day of the event) for a chance to win exciting prizes.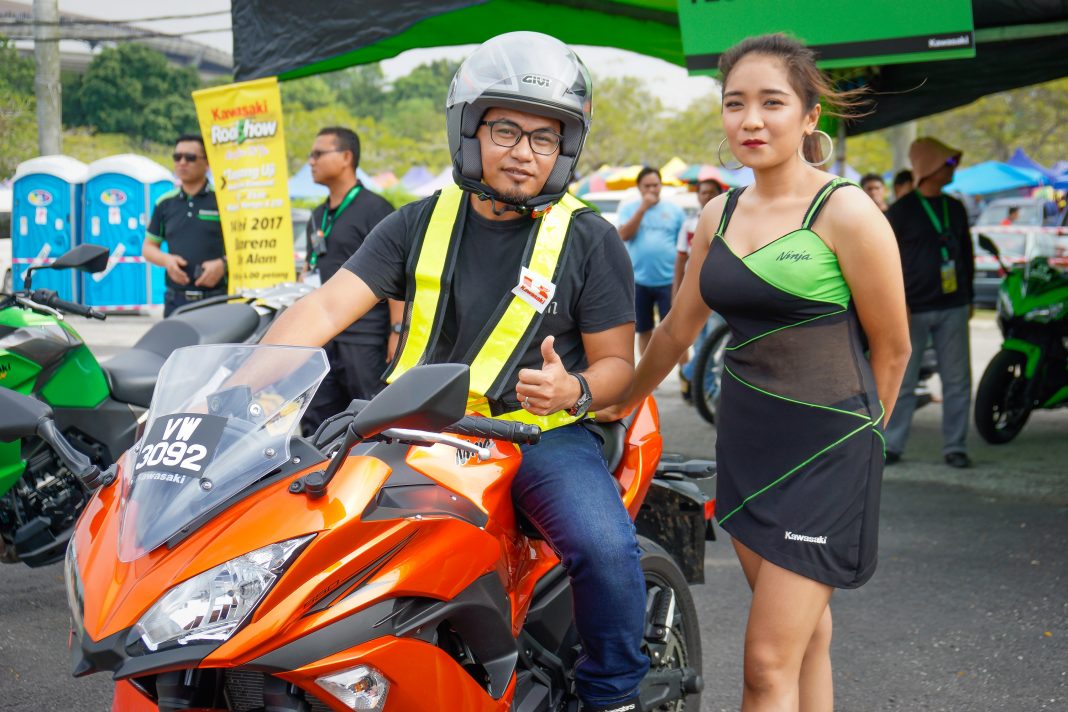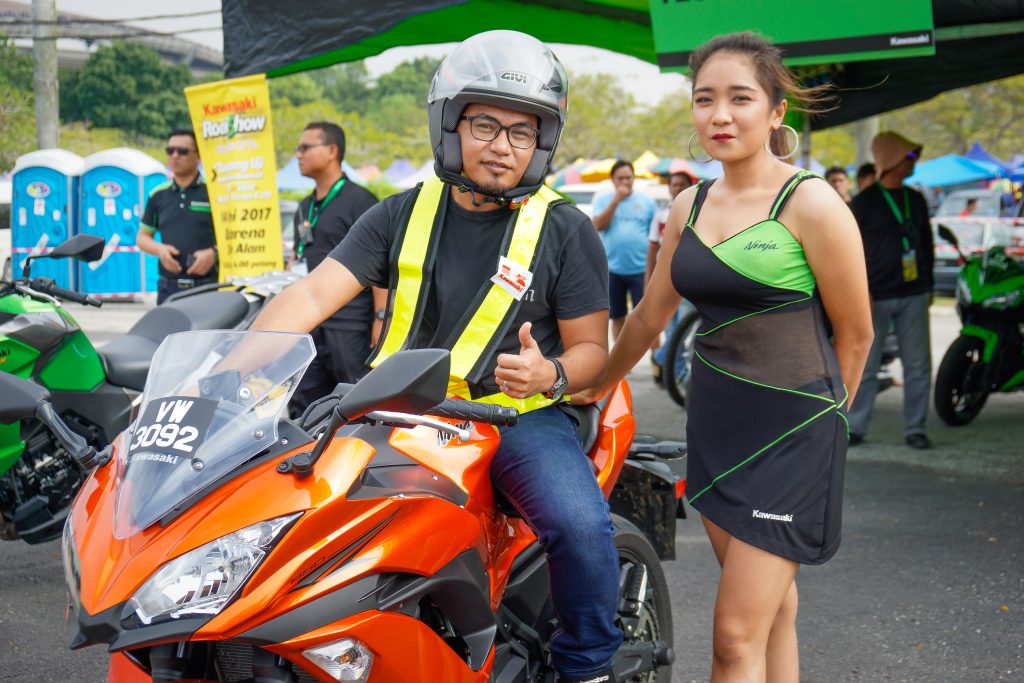 Apart from the test rides, KMSB has lined up many activities that will surely appeal to every visitor.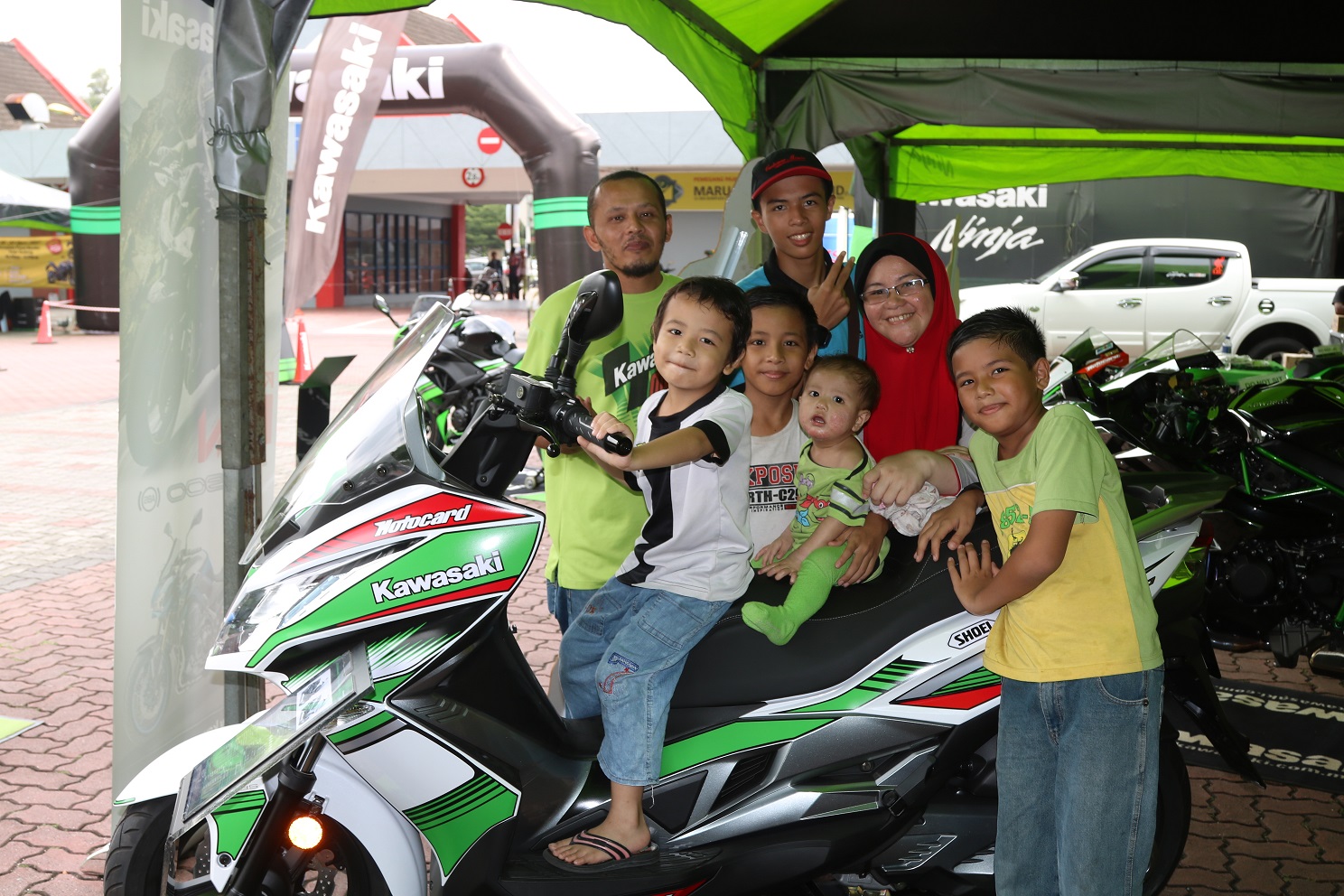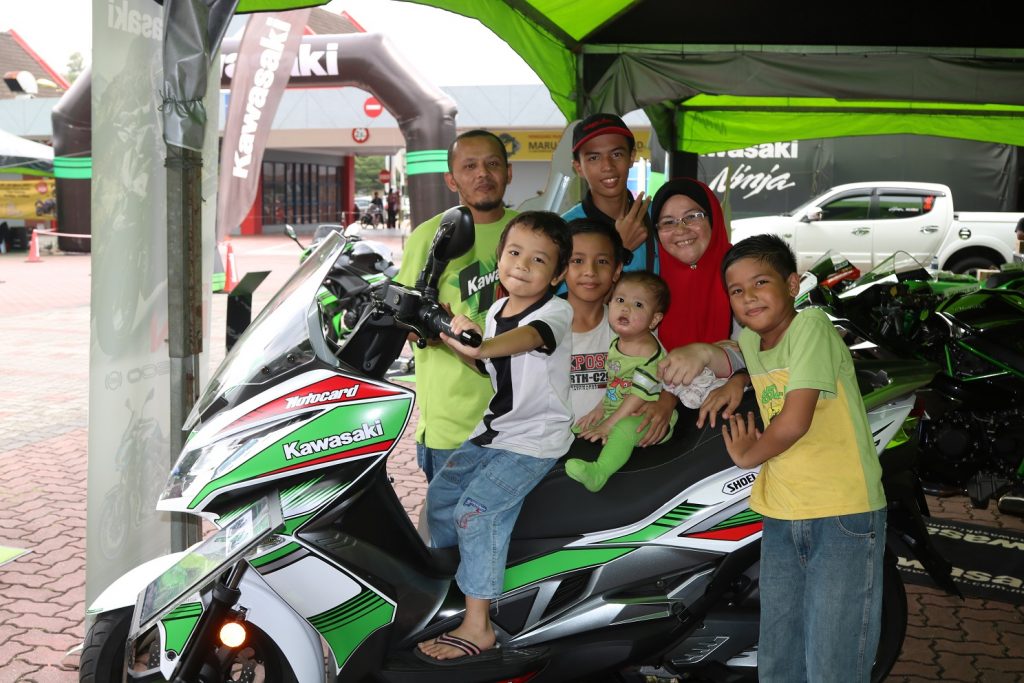 KMSB will also display a number of Kawasaki superbikes including a replica of the World Superbike Championship (WSBK) winning ZX-10R. It's racing sister ZX-10R had won the WSBK in 2013, 2015 and 2016. (Kawasaki had also won the 2017 WSBK title but the replica is not present yet.) KMSB will also display the world's fastest production motorcycle – the supercharged Kawasaki H2 – which has hit 400 km/h.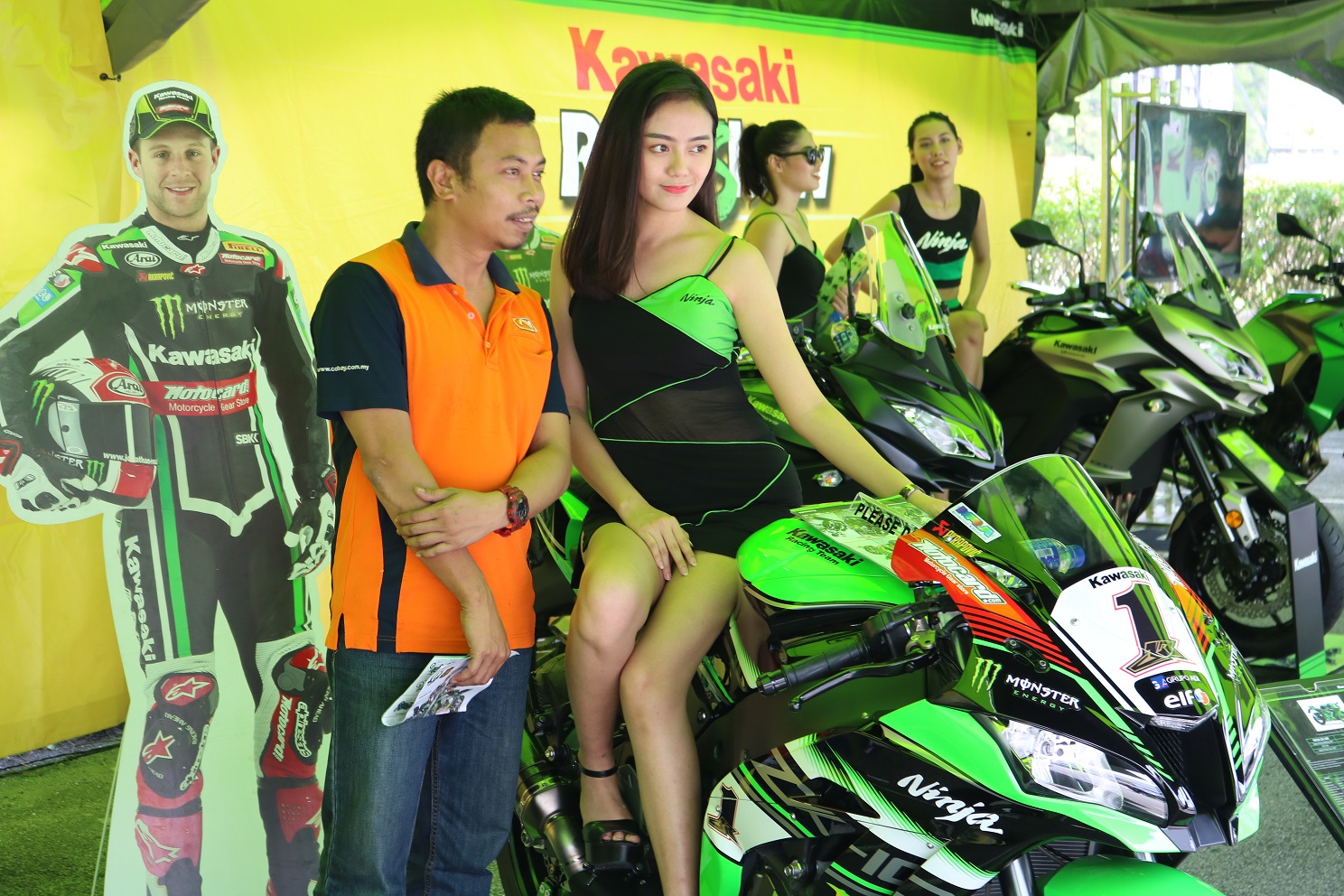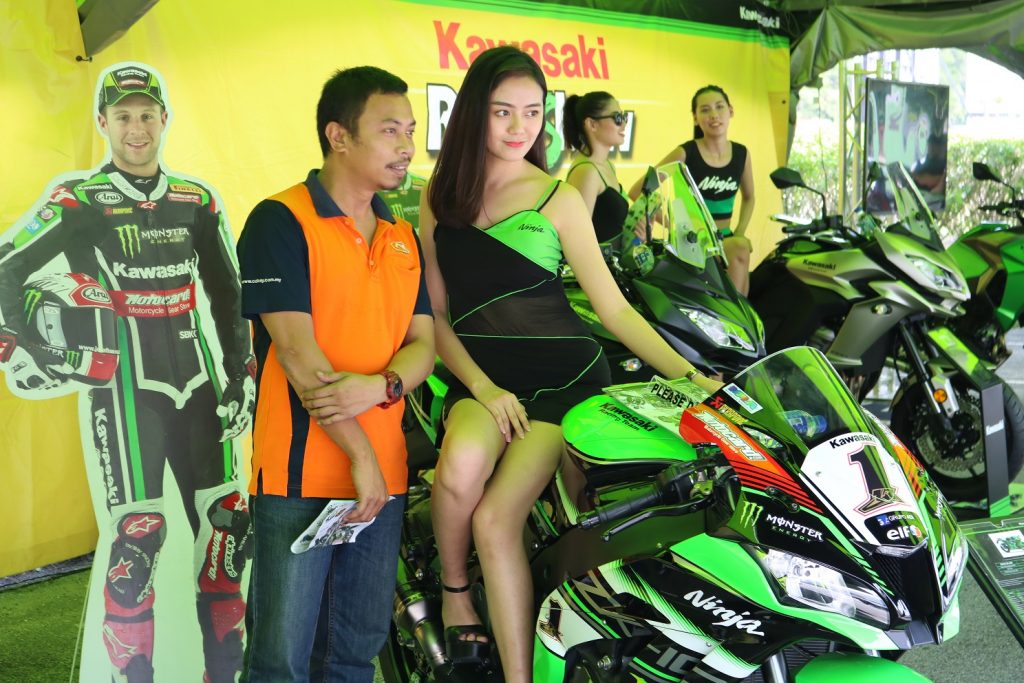 Besides that, Kawasaki superbike owners will enjoy the luxury of having their pride and joy inspected and services during the event. Highly trained Kawasaki Exclusive Service Centre (KESC) personnel will provide free consultation and advice.
Additionally, Bikers Gallery will be displaying and selling their latest range of products at great offers and packages during the event.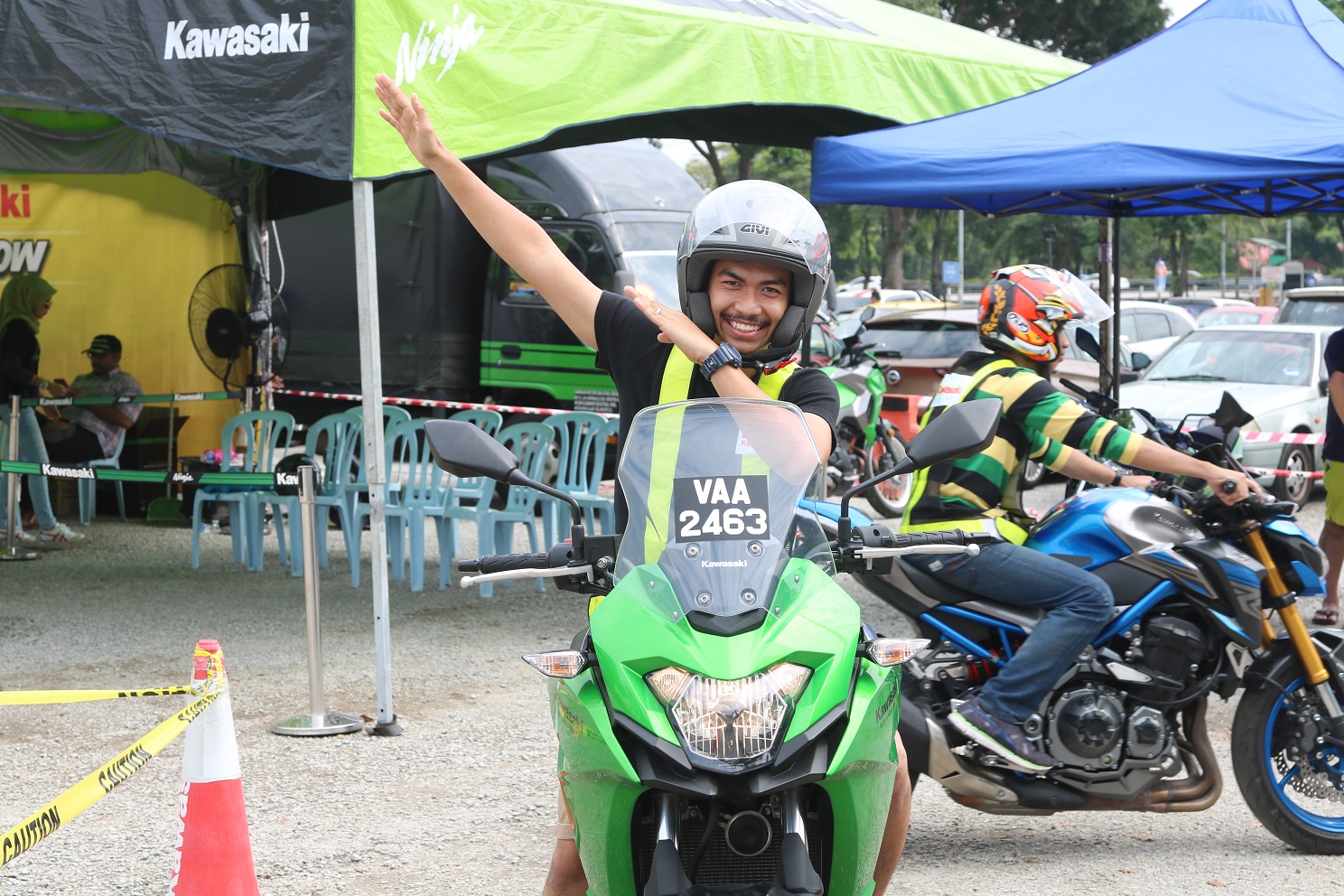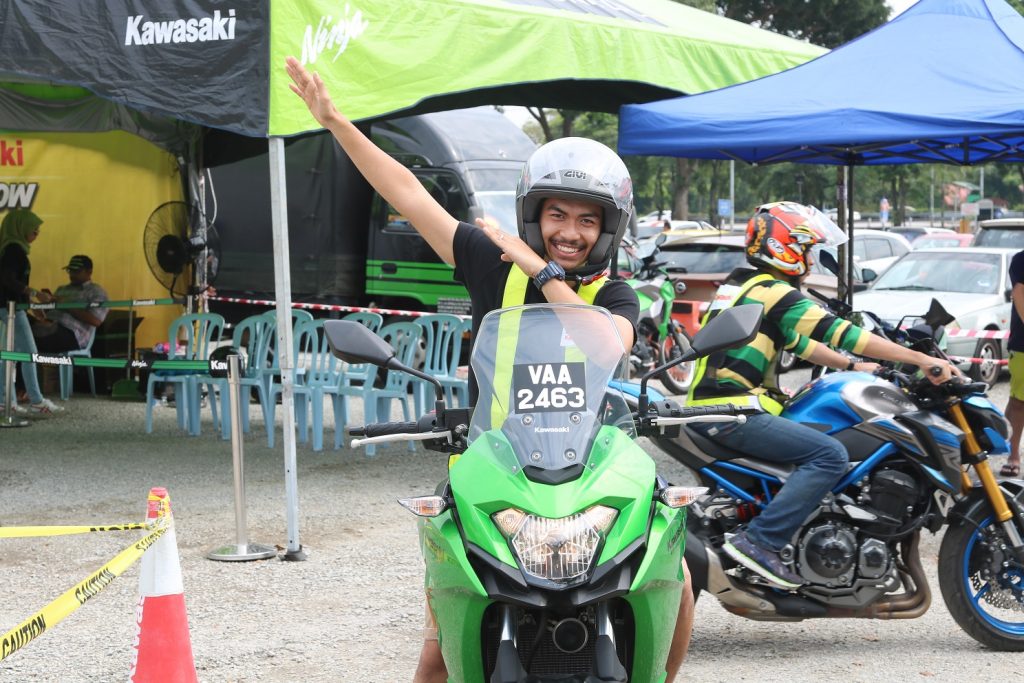 The Kawasaki Test Ride Roadshow is part of KMSB's program ito reach out to Kawasaki's new and existing customers, and the public at large. Visit the KMSB website and Facebook page for more information. Mark your calendar and let the good times roll!