The Suzuki Hayabusa needs no introduction. The hyperbike from Hamamatsu factory in Japan holds the title as "The World's Fastest Production Motorcycle" when it was introduced in 1990.
TTS Performance teamed-up with Kardesign to built a supercharged Hayabusa.
The 'SuperBusa' makes a whopping 372hp and 250Nm.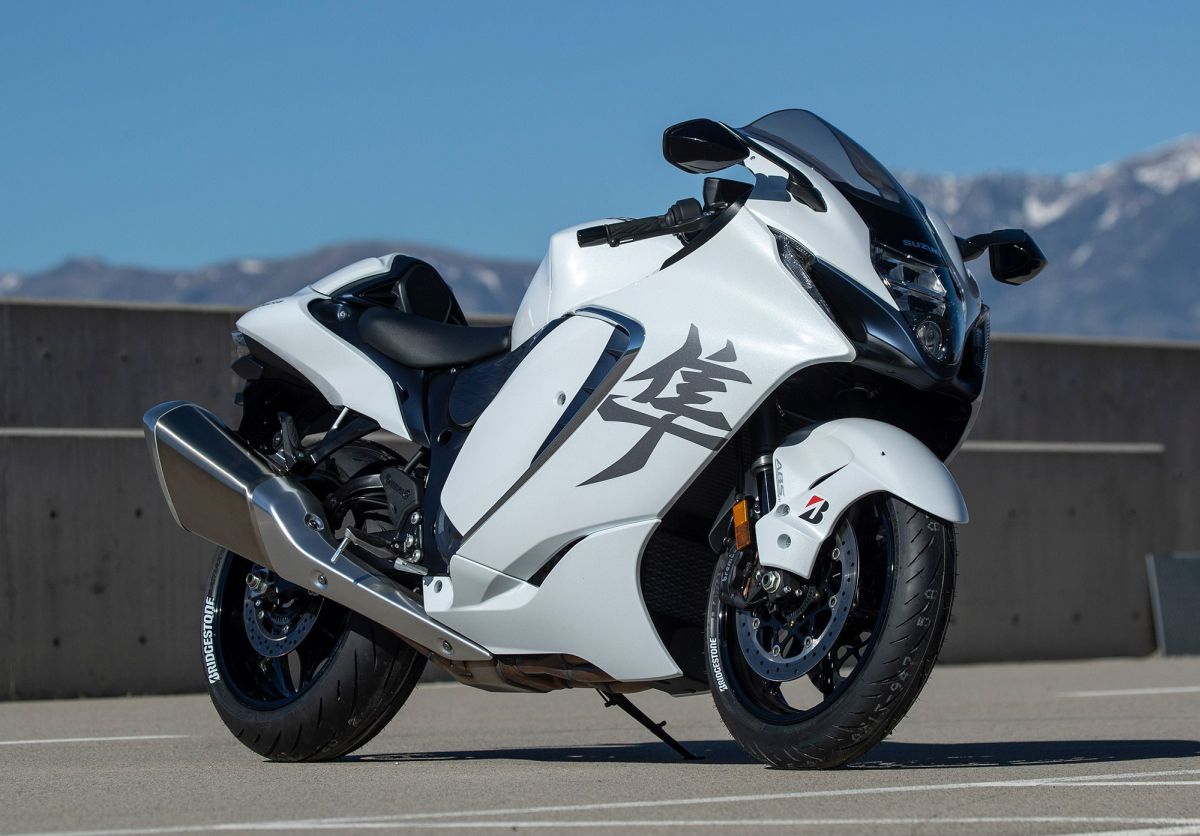 Fast forward to 2022, the Hayabusa is now in its 3rd generation, introduced by Suzuki in 2021, the new Busa makes less power and torque than its predecessor but makes up in rideability and refinements.
Modern riding aids also makes the new Hayabusa is easier to ride not just a high speeds but also at lower rev range.
However, for those who wants the 3rd-gen Hayabusa to shake the world as it did back in the 90s, TTS Performance might have something in store just for you.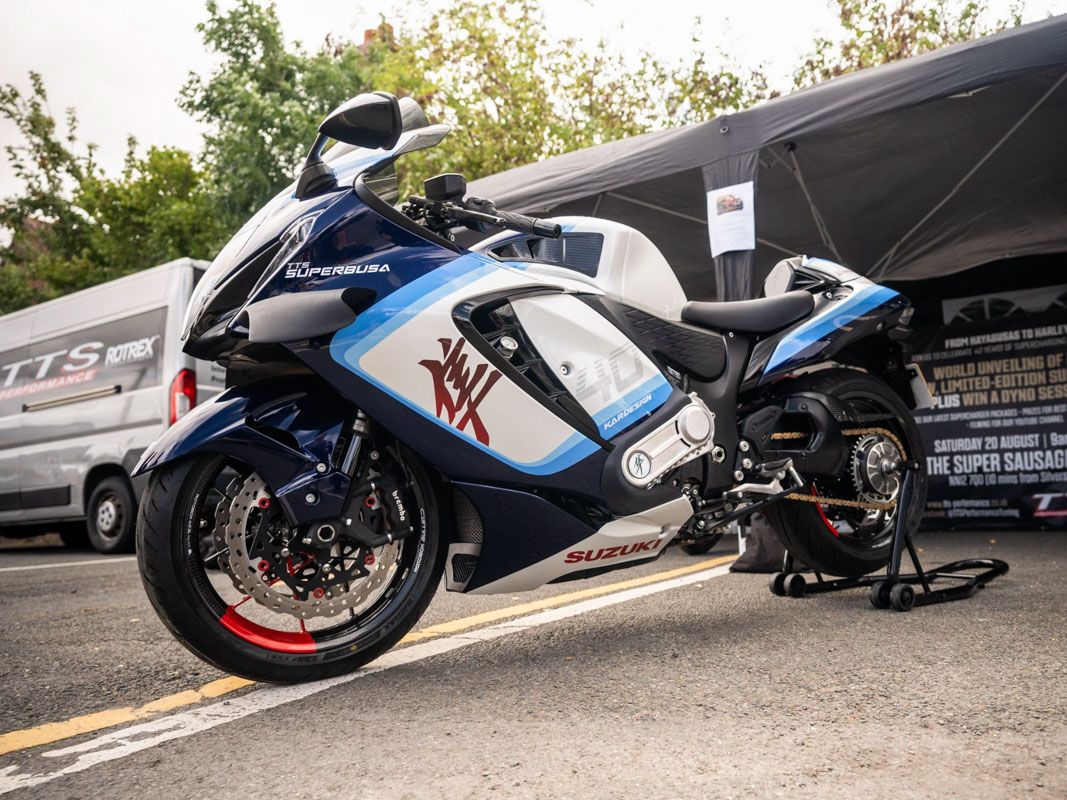 The UK-based motorcycle performance company has teamed up with Kardesign to unleashed a "supercharged" version of the Hayabusa. 
Dubbed the SuperBusa, the motorycle recently showcased to the public at the TTS 40th Anniversary Bash.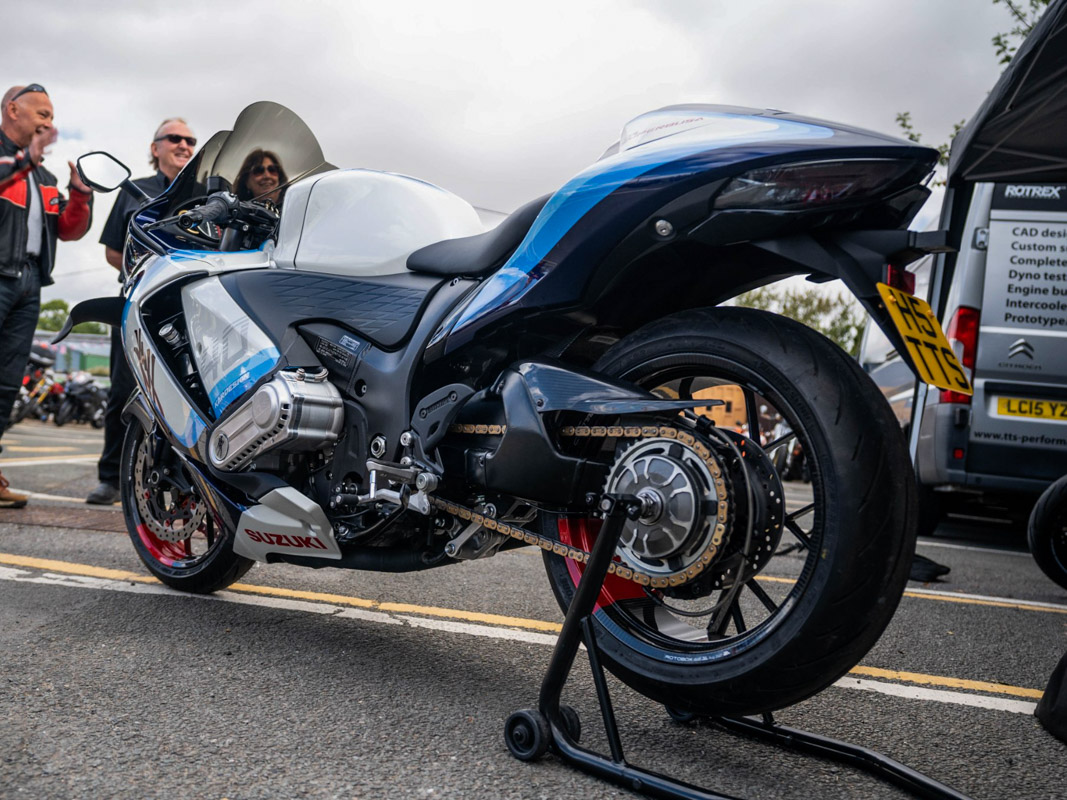 Fiitted with Rotrex C30—94 superchargers, the SuperBusa makes a whopping 372hp and 250Nm.
In addition, the SuperBusa also features Rotobox carbon fibre rims, single-sided swingarm, larger brake disc and upgraded suspension.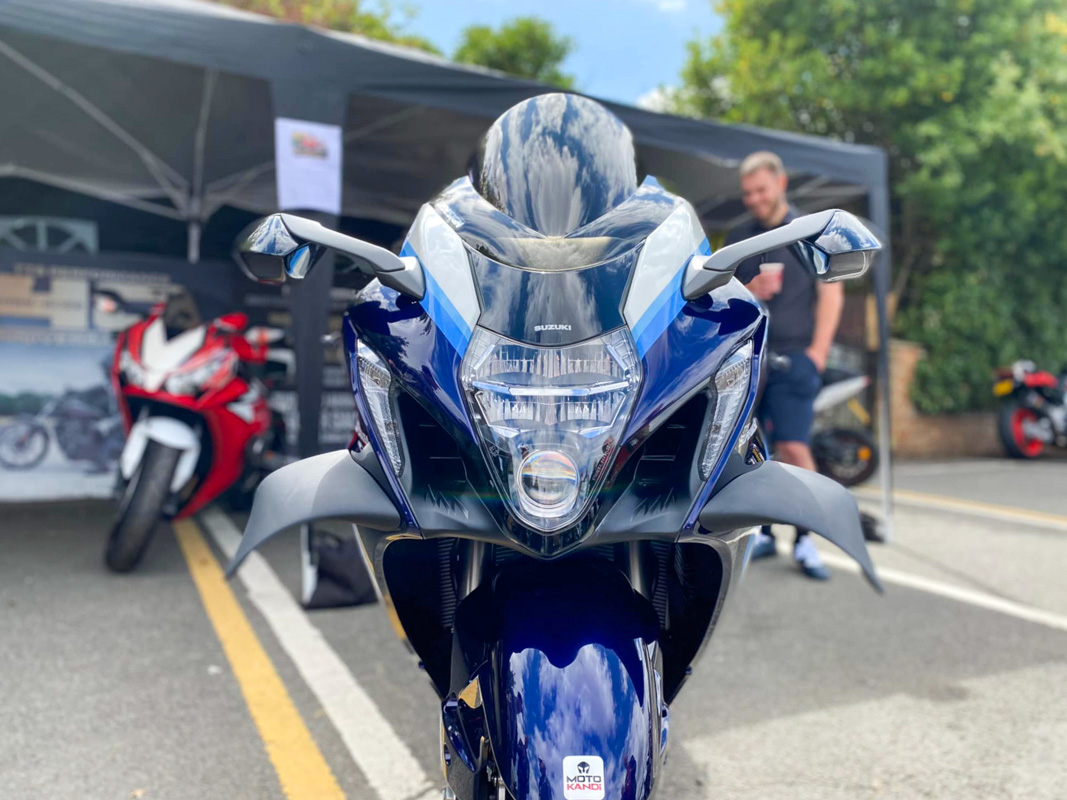 According to reports, TTS Performance plans to build 40 units of the SuperBusa, with each one will be made to order and individually numbered.