A stuntwoman has recently passed away in an unfortunate incident while filming motorcycle stunt scene for the new upcoming Marvel movie, Deadpool 2.
The stuntwoman was seen losing control of her Ducati stunt bike before going airborne and crashing through a window panel at the ground floor of the Shaw Tower in Vancouver, Canada.
No official news has been released yet by the team but the unfortunate incident is probably going to delay the release of blockbuster movie in June of 2018.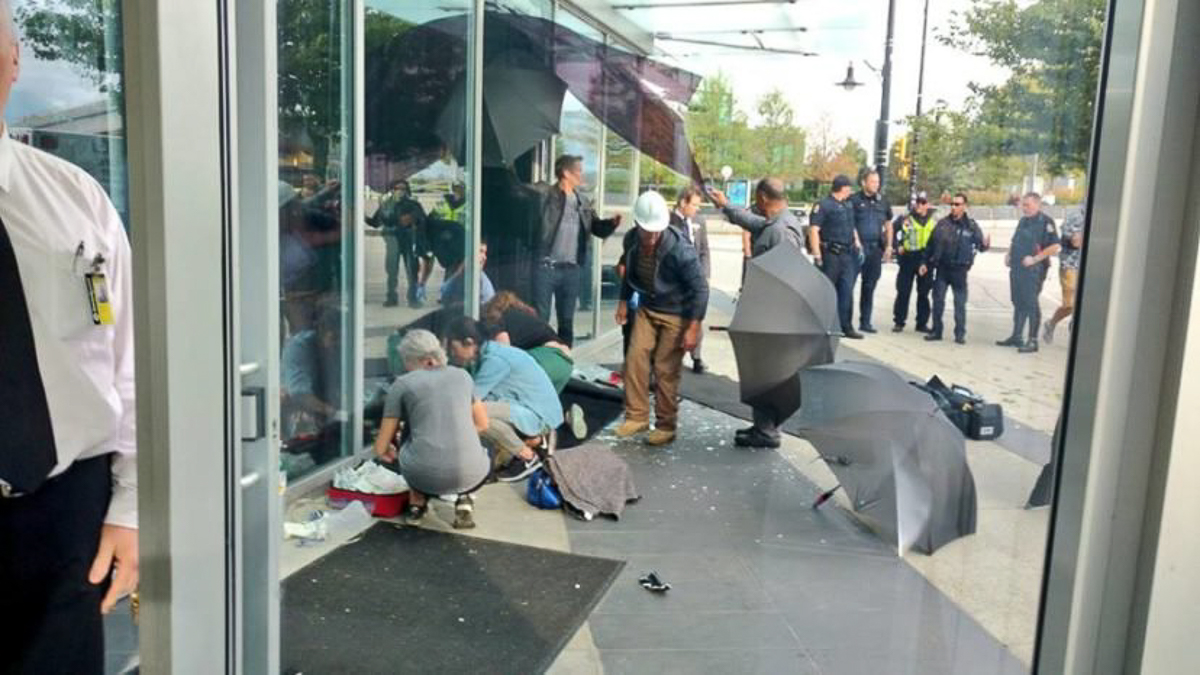 A stuntwoman has died in a freak accident while performing a stunt using a high-powered motorcycle earlier today while filming the new Marvel superhero movie "Deadpool 2". (more…)