Idemitsu Lube Sdn Bhd has launched a brand new lubricant for four-stroke motorcycles which is the Idemitsu 4T 5W40 SL/MA2 Fully Synthetic.
The new lubricant from Idemitsu is suitable for all sorts of riding conditions no matter if it's ripping through the tracks at high speeds or even for daily commute to the office.
Idemitsu's 4T 5W40 SL/MA2 Fully Synthetic will work as promised in a wide range of temperatures while offering high levels of durability.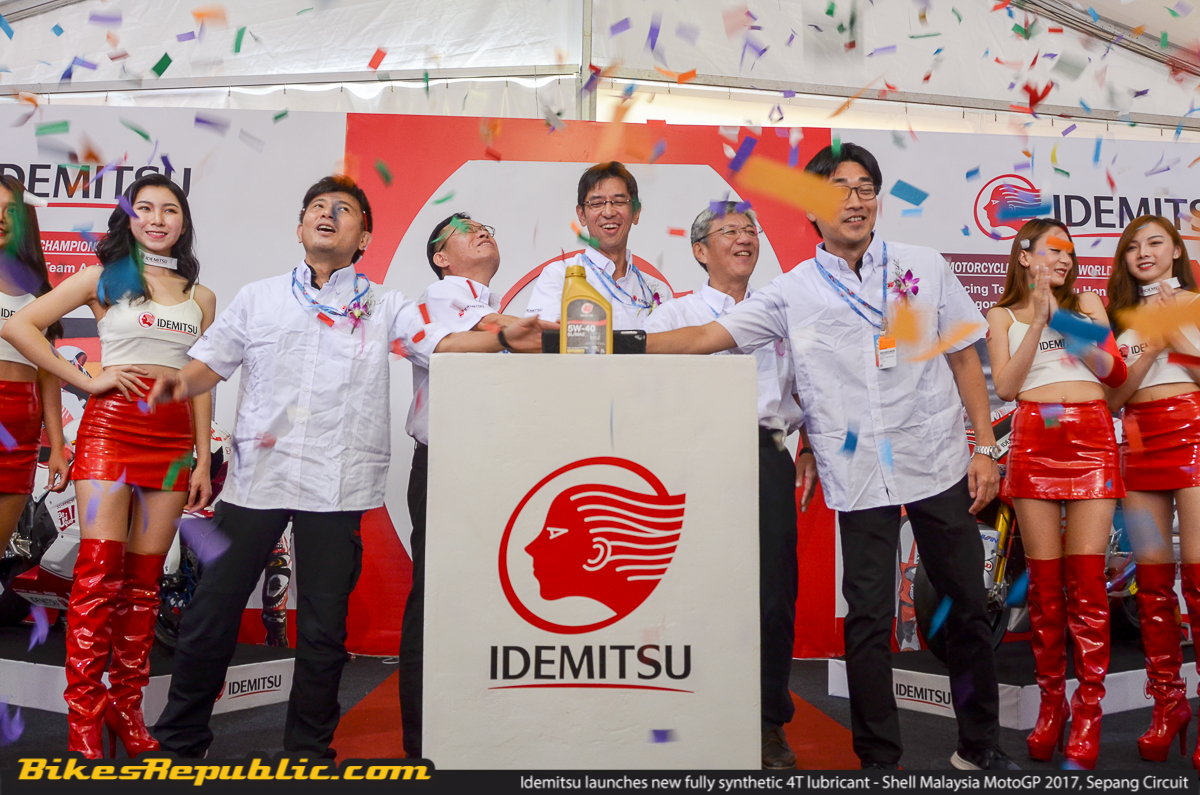 Idemitsu Lube Sdn Bhd has just released a brand new addition to their ever-growing line-up of premium fully synthetic motorcycle lubricant during last weekend's MotoGP round at the Sepang International Circuit. The all-new Idemitsu 4T 5W40 SL/MA2 Fully Synthetic has been formulated with highly-refined PAO synthetic base stock which promises great performance. (more…)