The GIVI Golden Triangle Adventure 2017 ride got on the road today.

The GIVI Explorers (participants) rode out of Pattaya City, Thailand into Cambodia.

The convoy stopped in the ancient city of Siem Reap.
13th November 2017, Siem Reap, Cambodia – The GIVI Golden Triangle Adventure 2017 epic ride has finally started today, leaving Thailand behind for the neighbouring Cambodia.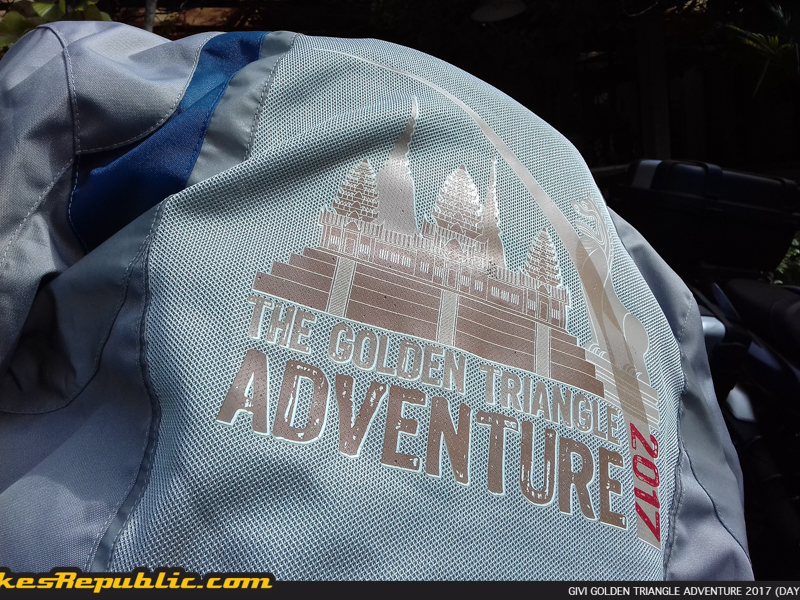 I said "finally" because Ismadi and I have ridden into Thailand since the 9th, hence it was time to release all that pent-up energy.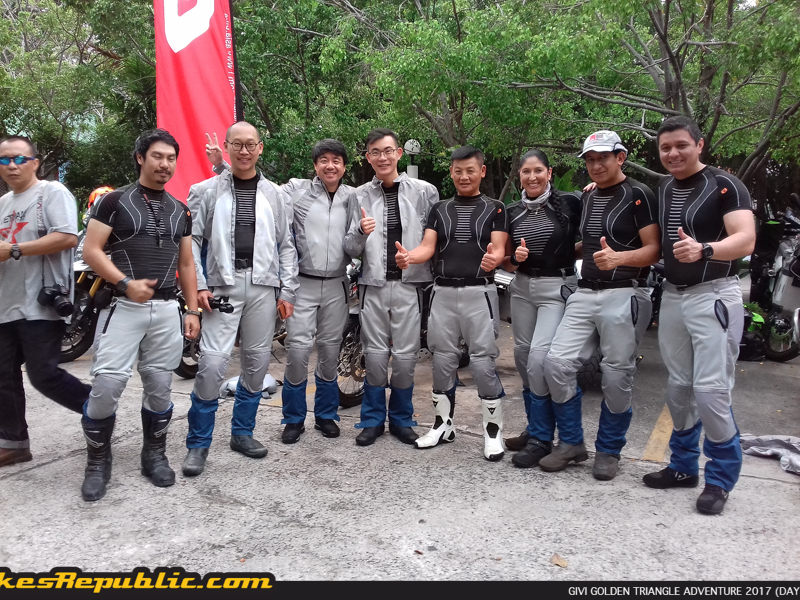 Participants were allocated their bikes last night after dinner. The convenience of having large-capacity GIVI side and top cases, besides tankbags and other storage accessories was not lost upon us, as we could carry virtually anything be brought in for this ride, with much space to spare.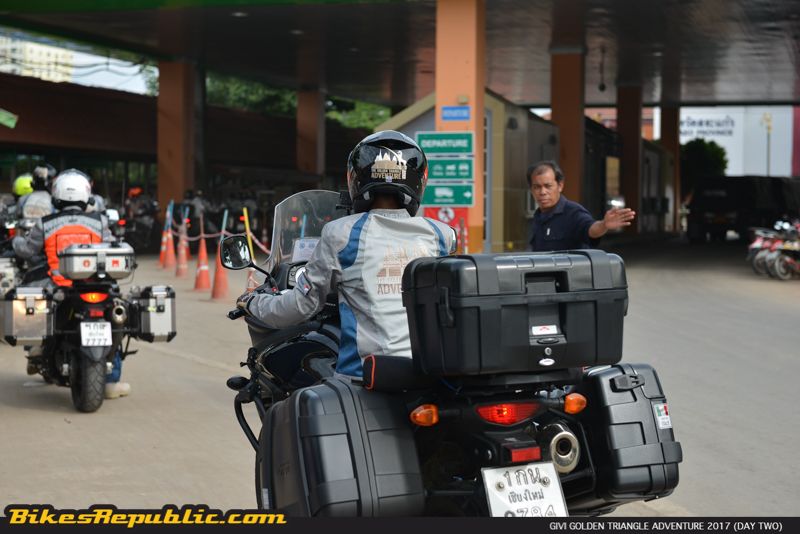 We got together for the final briefing before the ride began. The 25 participants were split into four groups, each led by a Marshal. "Assistant Marshals" were also picked to help, especially at stop lights to keep the riders from straying and losing their way.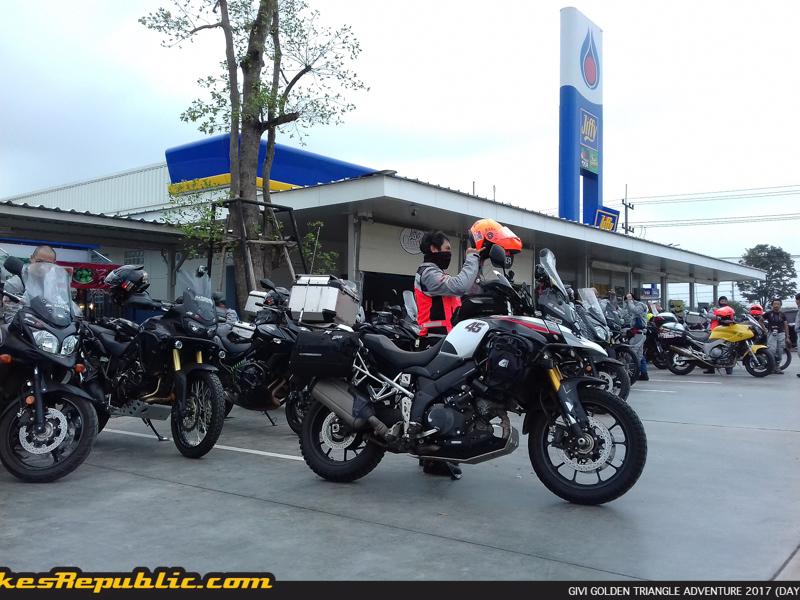 There were two support vehicles, one carrying tools, drinks and essential gear, the other as a medical vehicle.
We rode out of Pattaya and headed to the Thai-Cambodian border town of Sa Kaeo, 209 kilometres away.
The ride out was smooth, with traffic getting thinner and thinner the further we got away from the city. Thankfully, the day was overcast although it was still humid. Excitement and the freedom of the open road was apparent among the riders, smiling and laughing everytime we stopped.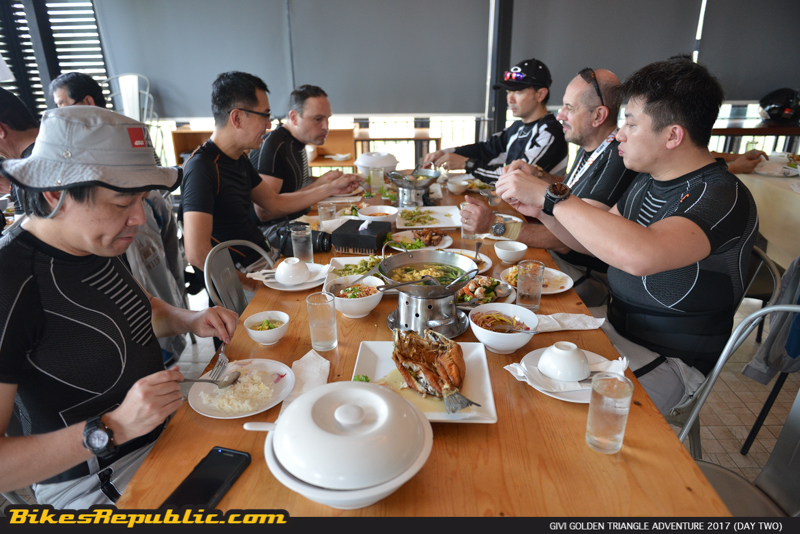 For me who's grown accustomed to Thailand, the scene at the Sa Kaeo border crossing kind of took me by surprise. There were many people pulling on large wooden carts in and out of Cambodia and poverty shows.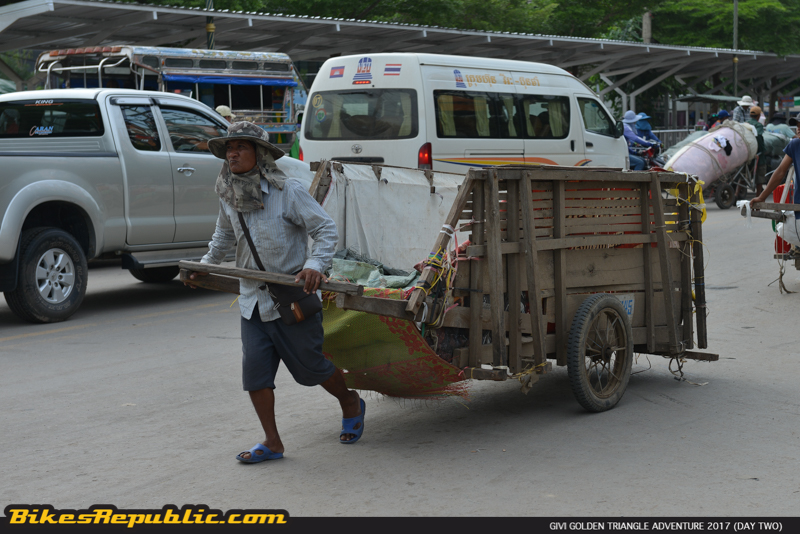 Anyway, the border crossing was painless as Trans Asia, the tour operator contracted by GIVI, had assured so well in advance.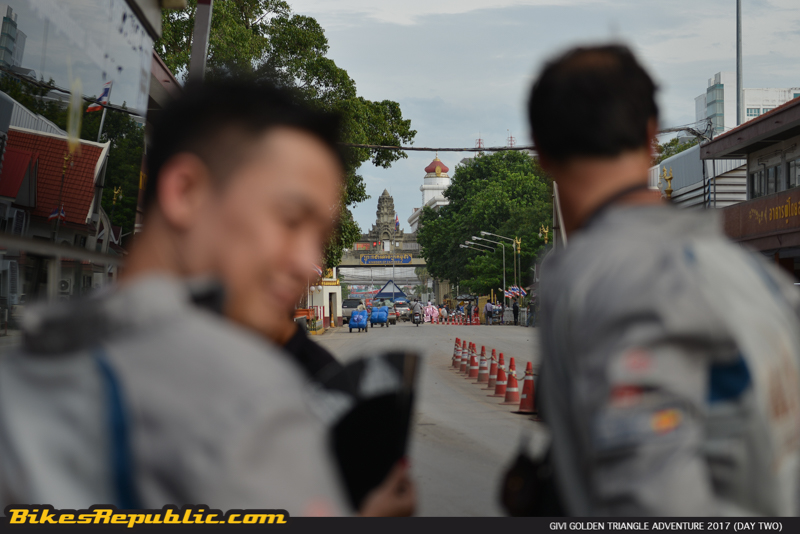 We got our passports stamped and signed the paperwork for all the 25 bikes within 30 minutes and we were in Cambodia, although we had to stop at the Immigration Office a kilometer away for the officials to verify the details of the bikes we rode in.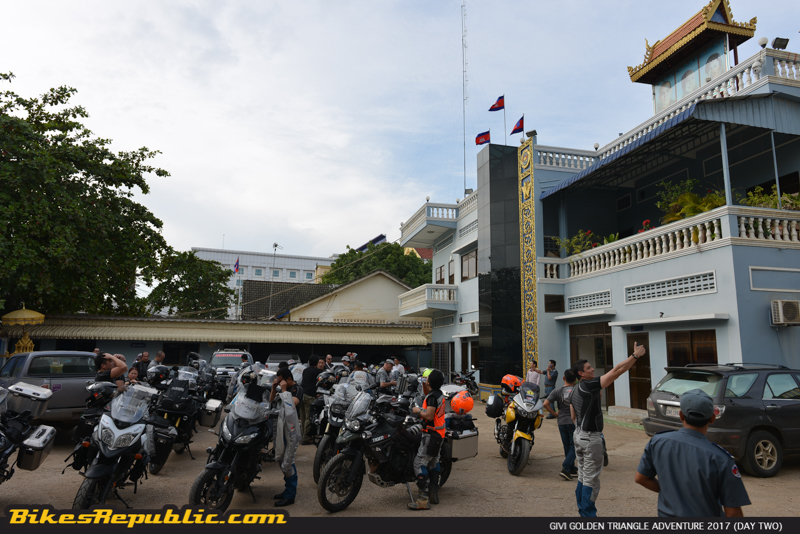 We were advised repeatedly about what to expect in Cambodia, and how different it would be to ride here compared to in Thailand. We were told to watch out for Cambodian traffic, particularly how chaotic it would be. Traffic in this country is lefthand drive, by the way.
The road was rough at the border crossing but it was actually pretty smooth as we travelled further into the country, heading to our hotel in the ancient city of Siam Reap, 212 km away.

Traffic was thin, but true enough, bikes, car, trucks, even pedestrians will cross everywhere without looking closely. They'll also pull out onto the road without thinking twice. We kept the group as tight as we dared to avoid being cut off.
The scenery in the countryside was natural and beautiful. Lush rice paddies stretched into the horizon like a green, plush carpet.
Our pace was much slower than in Thailand, although steady. It was dark when we reached Siam Reap, but the Aspara Angkor Hotel was thankfully not too far into the city.
We freshened up for dinner at a large restaurant called Tonle Sap not far away.  Here, there was a large selection of cuisines, Cambodian, Thai, Vietnamese, Japanese, Korean.
We split up as a group headed back to the hotel rest, while the rest visited the Night Market and Pub Street.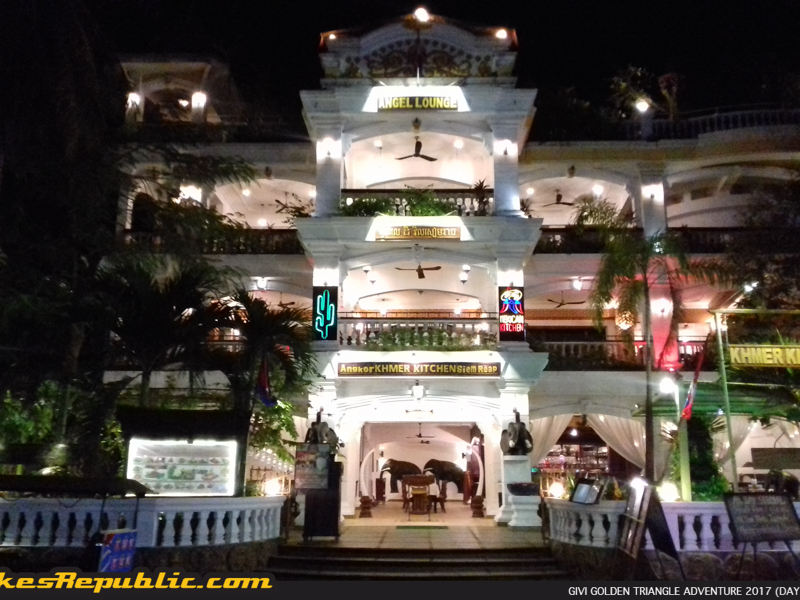 This is Siam Reap's nightlife centre. There's everything from pubs, restaurants, massage parlours, small hotels, bazaars, street food and just about everything else.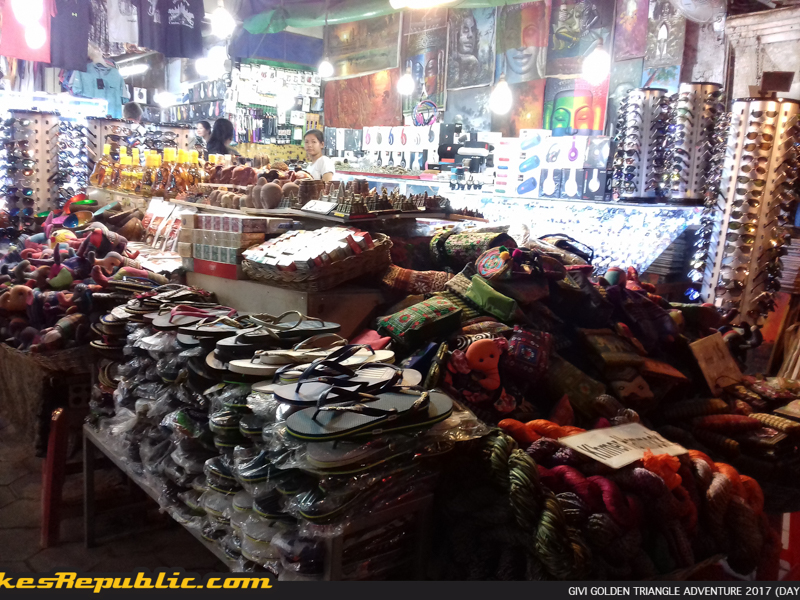 We soon called it a night, more than elated that Day One of the GIVI Golden Triangle Adventure 2017 has been a success.