Kawasaki Motors Europe unveiled its latest addition to the Ninja family, the 2024 Kawasaki Ninja 7 Hybrid Electric Vehicle (HEV), marking a significant milestone in the world of motorcycle innovation.
While initially showcased as a prototype during EICMA 2022, the production version has undergone substantial refinements and enhancements over the past year.
As its nomenclature suggests, the Ninja 7 HEV incorporates a pioneering hybrid powertrain, blending traditional combustion and electric propulsion technologies.
The motorcycle is poised to challenge conventional perceptions of hybrid motorcycles, distinguishing itself as the world's first mass-produced two-wheeler of its kind.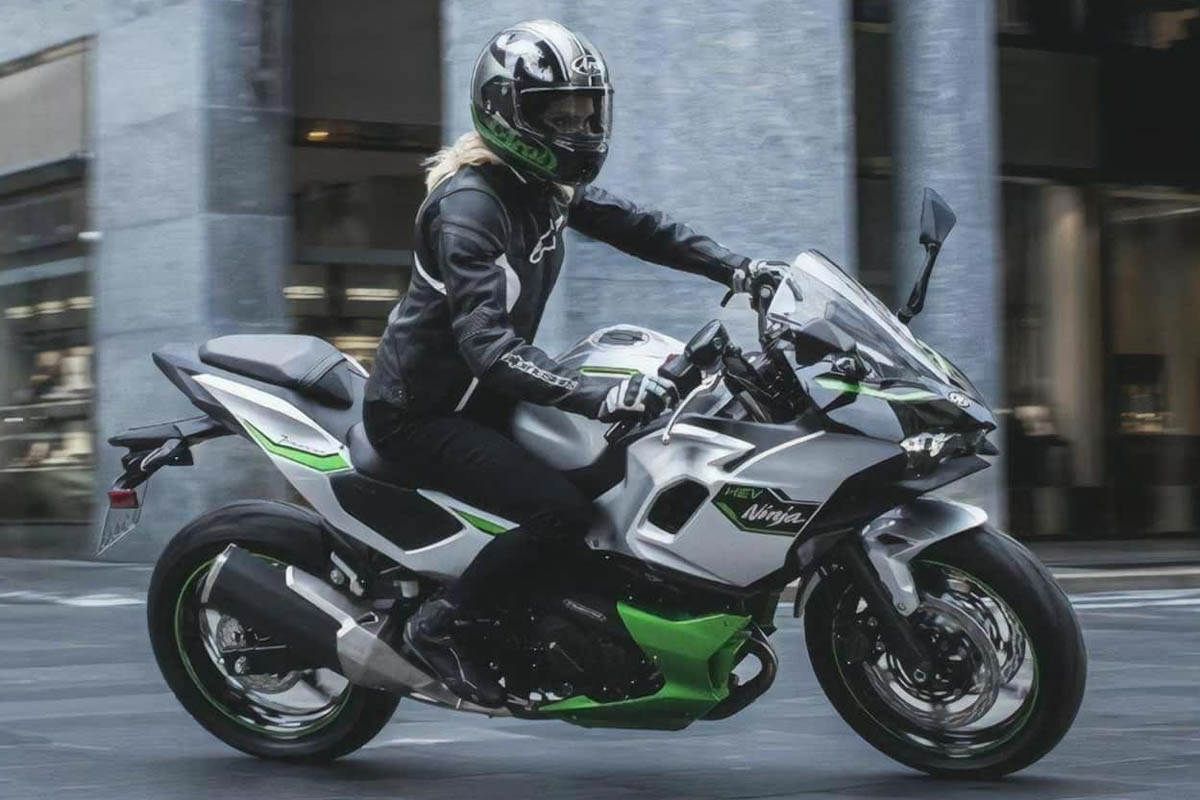 Powering the Ninja 7 HEV is a newly developed 451cc parallel twin combustion engine, offering riders the option of manual or automatic gear selection. In conjunction with this conventional powerplant, Kawasaki employs a 9-kilowatt traction motor powered by a 48-volt battery pack, forging a robust hybrid system.
This harmonious fusion of elements delivers a combined power output of 43.5 kilowatts (58.3hp), which can be further bolstered to a peak of 51.1 kW (68.5hp) when engaging the e-Boost feature, also featured on the fully electric 2024 Kawasaki Ninja e-1 and Z e-1 models.
Kawasaki emphasizes that the Ninja 7 HEV's physical size and performance closely mirror that of a typical 650cc to 700cc combustion motorcycle, prompting the designation as the Ninja 7.
This nomenclature choice serves as a noteworthy departure from Kawasaki's established naming conventions, underscoring the distinctive nature of this hybrid motorcycle while retaining its familial association.
In an effort to optimize handling and balance, Kawasaki has strategically centralized the mass within the motorcycle's frame, as visually demonstrated in an accompanying animated diagram.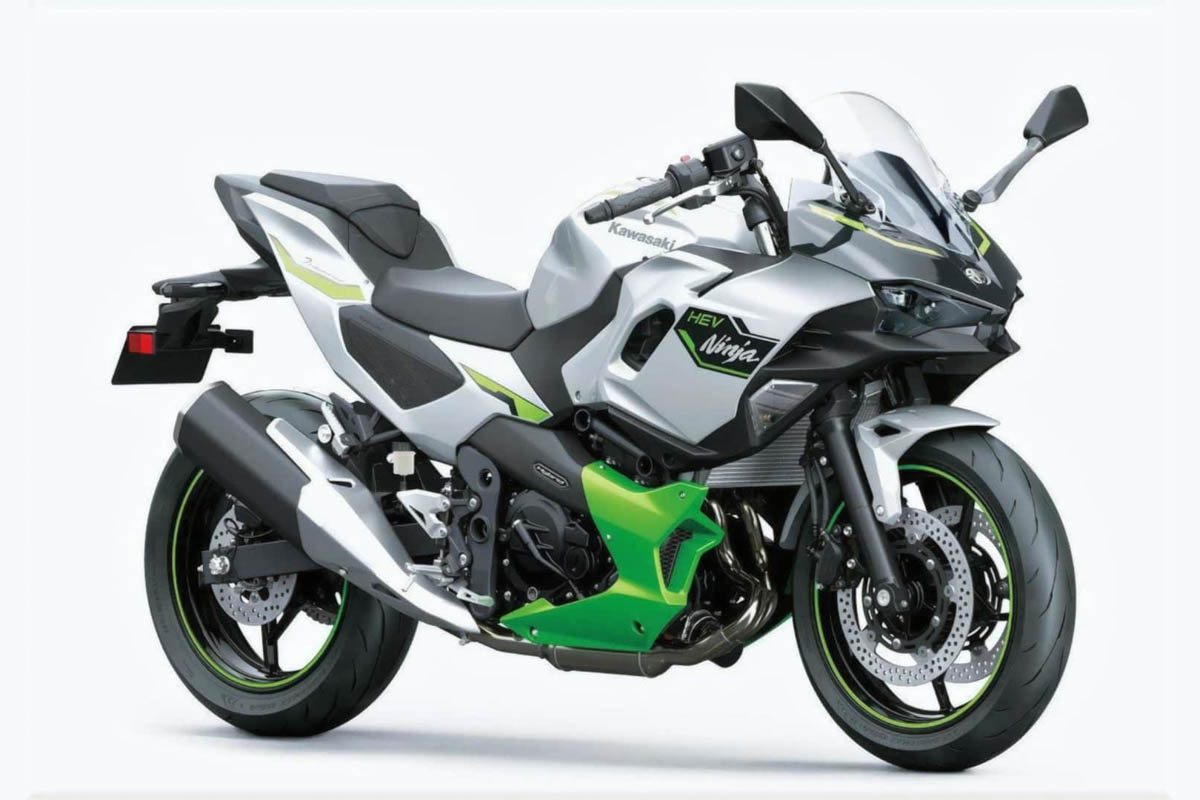 Although complete specifications are yet to be disclosed, Kawasaki has provided a glimpse of key features to expect on the Ninja 7 HEV:
Idle Stop Function: The combustion engine automatically halts when the motorcycle is stationary to conserve fuel, a feature that has been relatively uncommon in the motorcycle industry.
Automatic Launch Position Finder: This feature intuitively selects first gear when the bike comes to a standstill, ensuring readiness for immediate acceleration.
Walk Mode: Borrowed from the 2024 Kawasaki Ninja e-1 and Z e-1, Walk Mode offers a low-speed Reverse and Forward option, enhancing maneuverability.
Full-Color TFT Dash: The Ninja 7 HEV incorporates a full-color TFT dashboard, reminiscent of the layout found in the 2024 Kawasaki Ninja e-1 and Z e-1.
Ride Modes: Riders will have the flexibility to choose from three distinct riding modes: EV, Eco Hybrid, and Sport Hybrid.
Clutch-Less Operation: The motorcycle eschews a traditional clutch lever in favor of push-button shifting on the handlebar, enhancing ease of use.
As of the October 9, Kawasaki is yet to announced the official pricing for the Ninja 7 Hybrid.