Boon Siew Honda launched the Honda Super Cub C125, Honda CB1100RS and Honda CBR1000RR Fireblade SP today.

They provide Malaysian motorcyclists with more choices in Honda motorcycles.

Boon Siew Honda also announced a positive 2018 with approximately 156,000 motorcycles sold.
Boon Siew Honda launched three more models to the Malaysian market today to kick off 2019. They are the Honda Super Cub C125, Honda CB1100RS, Honda CBR1000RR Fireblade SP.
Being of different segments, the additional models provide Malaysian motorcyclists with even more choices in Honda motorcycles.
Honda Super Cub C125 (from RM 13,999)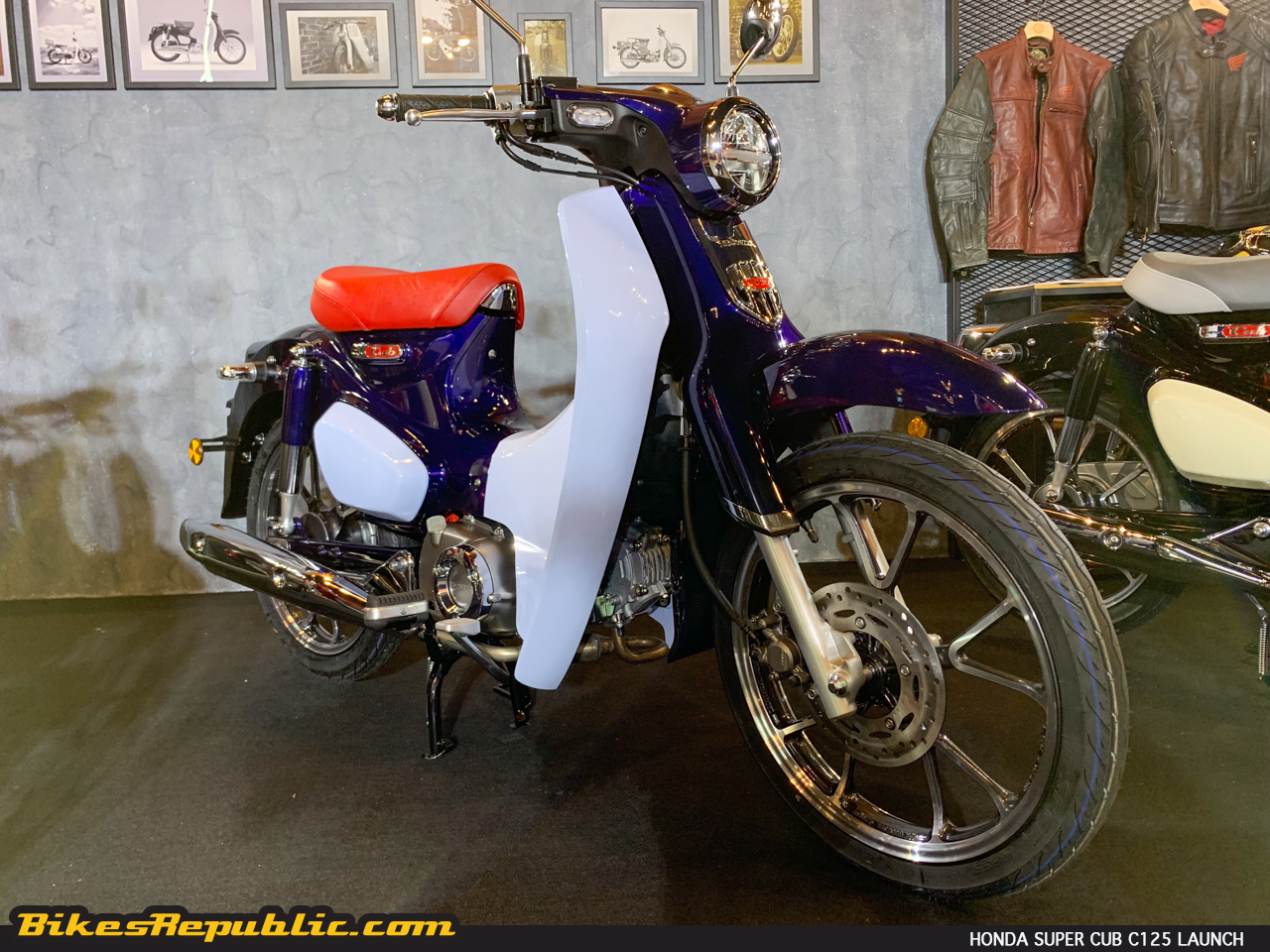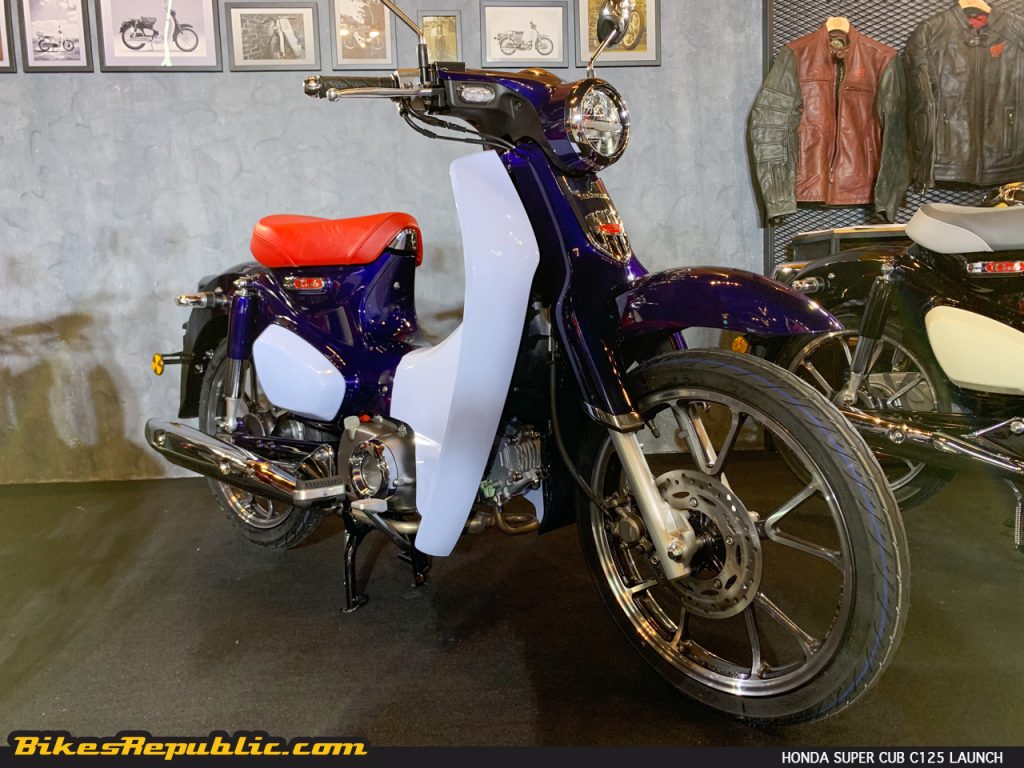 Honda started a revolution when they introduced the Super Cub C100 in 1958. The Super Cub has evolved over the last 60 years. By then, it had become the largest-selling motorized vehicle of all time with more than 100 million units sold worldwide.
The Super Cub is now back in the guise of the Super Cub C125.
While its styling is reminiscent of the original Super Cub, the new bike is thoroughly modern.
Highlights:
Unmistakable and unique styling.
Full LED lighting.
Honda SMART Key system.
Electrically locked seat.
Powered by a 125cc, air-cooled, fuel-injected, SOHC, single-cylinder engine.
It produces 9.1 bhp (6.79 kW) at 7,500 RPM and 9.98 Nm of torque at 5,000 RPM.
Front disc brakes with Nissin caliper.
Cast alloy wheels.
It is offered in Pearl Niltava Blue, Pearl Nebula Red and Pearl Shining Black.
Honda CB1100RS (from RM 75,999)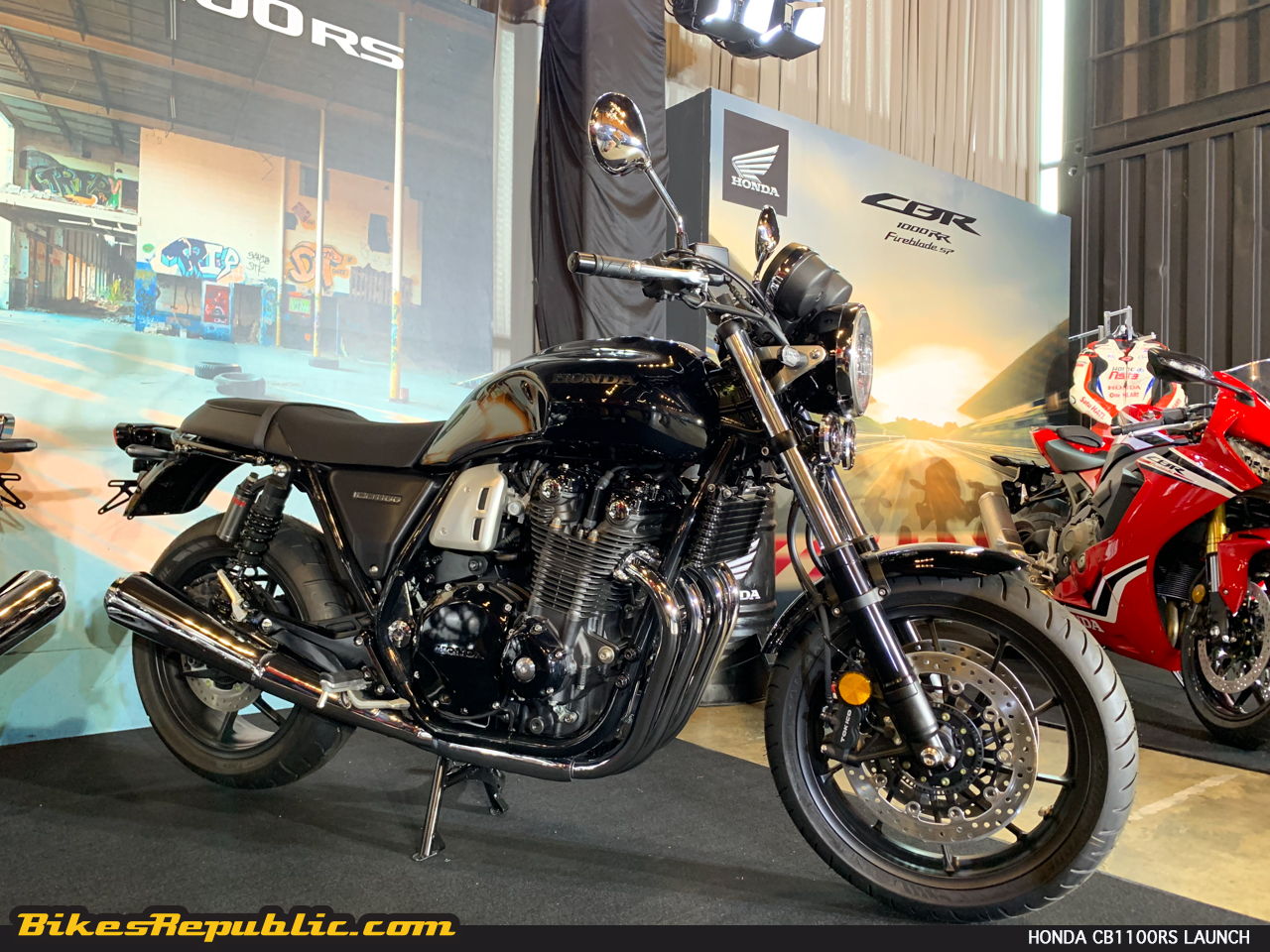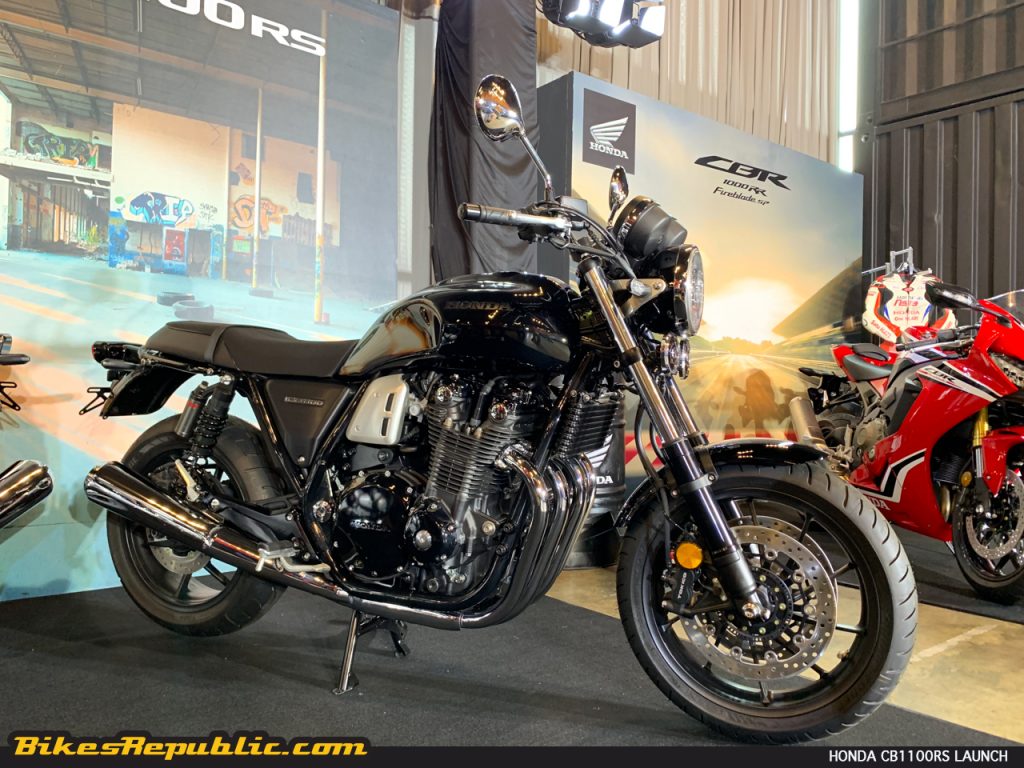 The CB1100RS harks back to the days when Honda's inline-Four engines were the king. Specifically, it started with the CB750 in 1969, which was rightfully called "first superbike."
Since then, Japanese motorcycles with multi-cylinder engines, round headlights, high handlebars, and bench seats became known generically as the UJM for Universal Japanese Motorcycle.
The UJM styling is timeless as Honda continued selling the CB line-up such as the sublime CB 400 Super Four VTEC and later the CB1100 over the years in many markets around the world. Except Malaysia.
Perhaps 2019 is the year to remember with the launch of this bike.
As with its predecessors, the CB1100RS looks like a 70's bike but it a modern motorcycle in its essence.
Highlights:
LED headlight and LED classic taillight.
Seamless fuel tank.
Signature Honda DOHC valve cover.
Showa SDBV (Showa Dual Bending Valve) forks.
Twin Showa rear shocks with remote reservoir.
Radially-mounted four-piston front brake calipers.
Aluminium 17-inch wheels.
1140cc, air-cooled, 16-valve, DOHC, inline-Four engine.
It produces 88.5 bhp (66 kW) at 7,500 RPM and 91 Nm of torque at 5,500 RPM.
It looks like a torquey machine judging from the spread between maximum torque and peak power.
The Honda CB1100RS is available in Darkness Black Metallic and Matt Beta Silver Metallic.
Honda CBR1000RR Fireblade SP (from RM 114,999)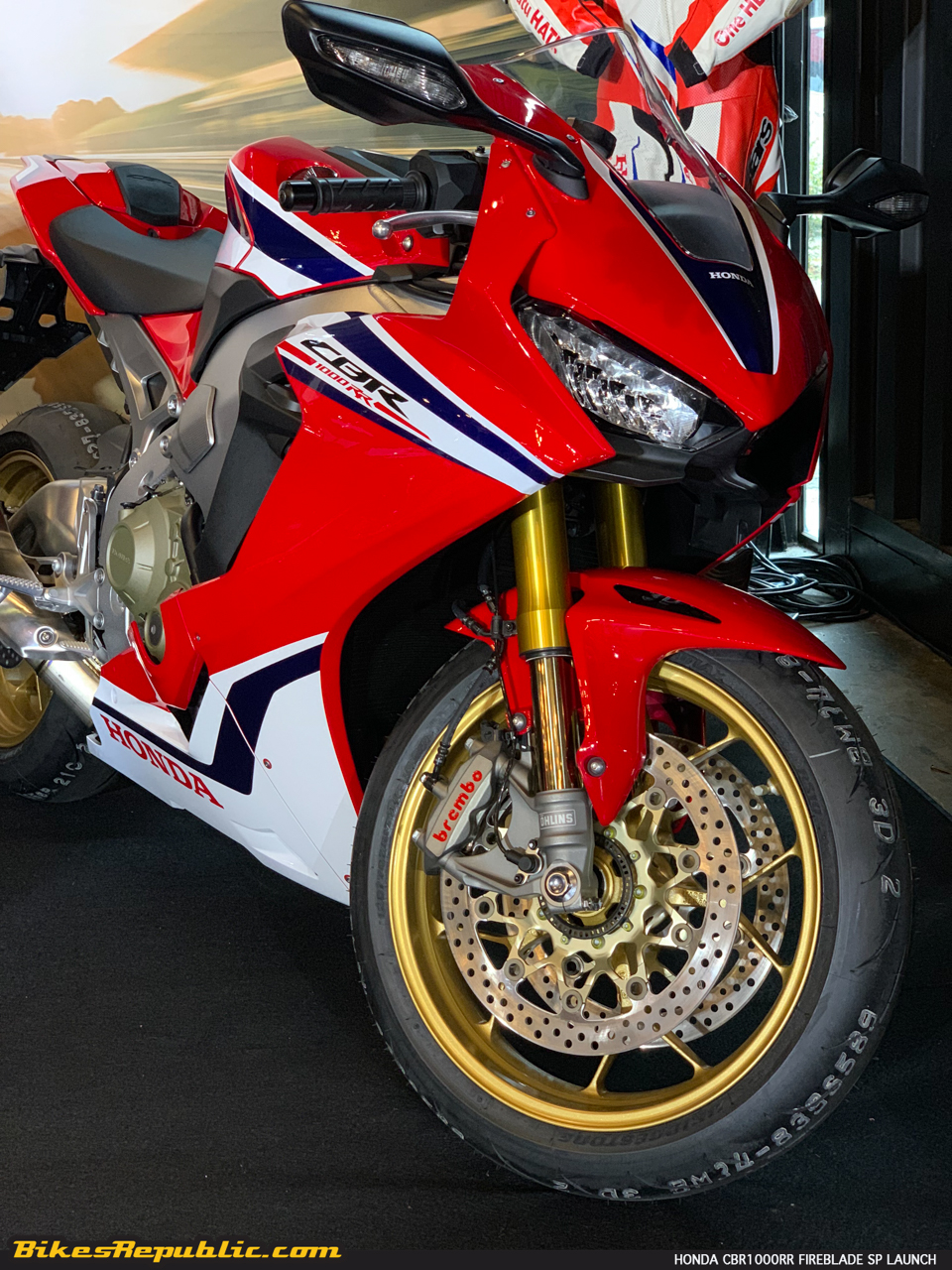 The "SP" version of the CBR1000RR Fireblade brings more fire to the table. It is endowed with more power, less weight and equipped with more technology compared to the "standard" Fireblade.
While other manufacturers kept pushing up the power output of their superbikes, Honda chooses to adhere to their "Next Stage Total Control" philosophies. You could say "What's power without control?"
Highlights:
First Honda motorcycle equipped with Öhlins Smart Electronically Controlled suspension.
Compact, 16-litre titanium fuel tank.
Full Brembo brake system.
Quickshifter.
Cornering ABS.
Weighs in a t 195 kg, dry.
The 1000cc, liquid-cooled, DOHC, inline-Four engine punches out 189 bhp (141 kW) at 13,000 RPM and 114 Nm of torque at 11,000 RPM.
The Honda CBR1000RR Fireblade SP is offered in HRC Tricolor only (no Repsol thank you very much!).