Boon Siew Honda has officially announced that their latest 2017 Honda Rebel 500 will finally be available as part of the 'lifestyle' motorcycle range here in Malaysia.
The official announcement was made earlier today in conjunction with the Art of Speed Malaysia 2017 festival held at the Malaysia Agro Exposition Park Serdang (MAEPS).
The all-new Rebel 500 "Bobber" is priced at RM31,798.94 (basic price with GST) for the dual-channel ABS variant.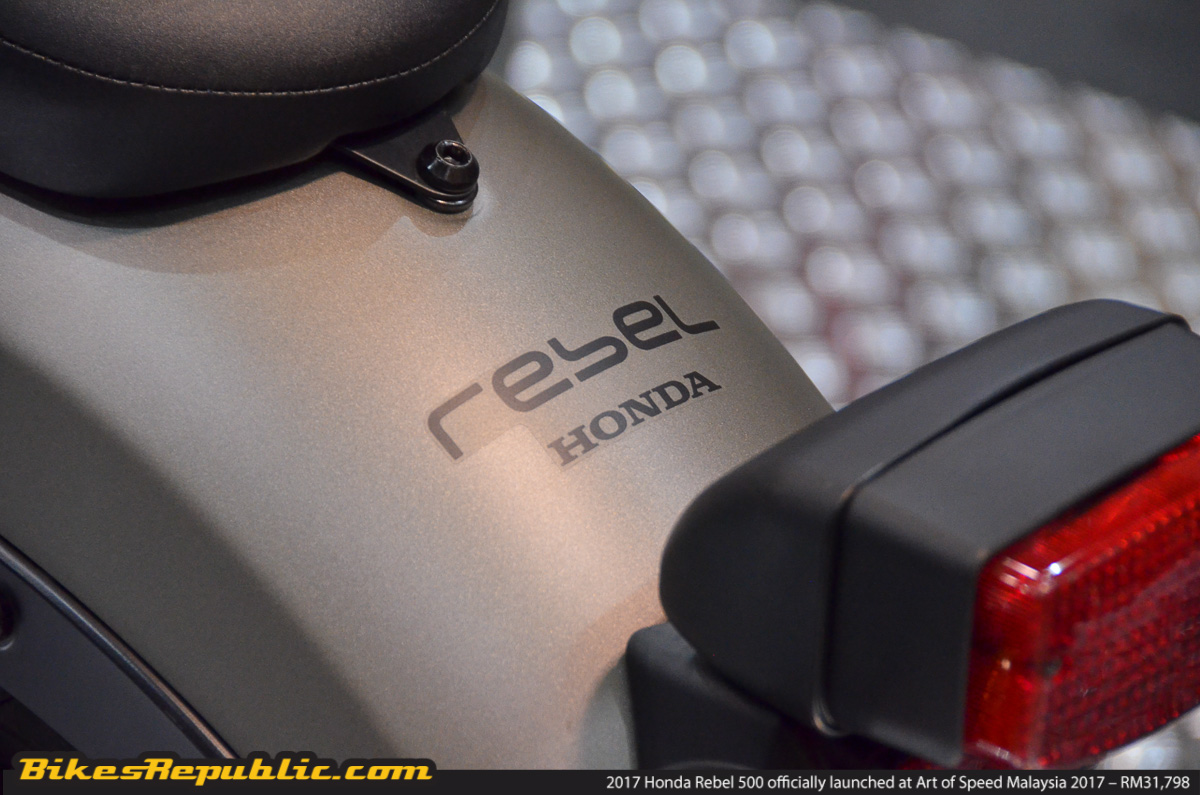 Boon Siew Honda has officially announced that their latest 2017 Honda Rebel 500 will finally be available here in Malaysia. The launch was made official earlier today in conjunction with the 2017 Art of Speed Malaysia festival held at the Malaysia Agro Exposition Park Serdang (MAEPS). (more…)