The 2019 Honda CBR1000RR Fireblade SP is all about rider confidence and usability.

Honda probably set out to produce an everyday superbike.

It's wonderfully balanced and not slow at all.
I've to admit that my love for superbikes declined over the years. They've grown to be much faster, more focused and less compromising over the last decade. There's nothing wrong with that; superbikes are meant to chase lap times, after all. Yes, my love for superbikes was reignited after attending California Superbike School Malaysia but superbikes are still superbikes. Those were the thoughts playing in my mind when I picked up the 2019 Honda CBR1000RR Fireblade SP.
Introduction to the 2019 Honda CBR1000RR Fireblade
The bike was beautiful and looked better than when it was launched indoors. The silver-coloured massive frame and swingarm, offset by the gold rims, topped off by red, white and blue HRC livery shone in the sunlight. Some may say that those headlights look like the Ducati Panigale's but no, they really look distinctively CBR on this bike as it blended in with the overall design.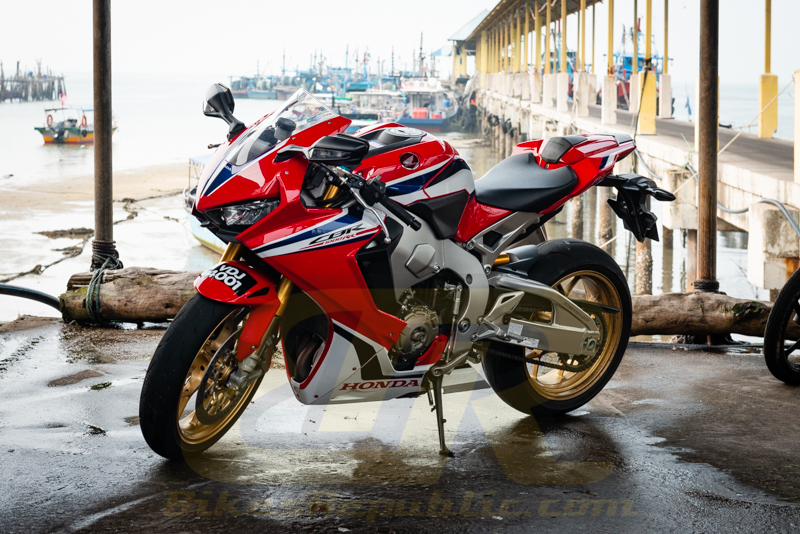 Climbing on, I was surprised to fit right in. Muscle memory had tried to push my arms lower down the front, but it turned out that the clip-ons were higher than other superbikes. When viewed from the side of the bike, the handlebars rise about 2.5cm higher than the seat line.
The footpegs were lower and set further front than all others. Another surprise was my foot finding the ground immediately instead of paddling around to check out the seat height. The seat was low for a superbike.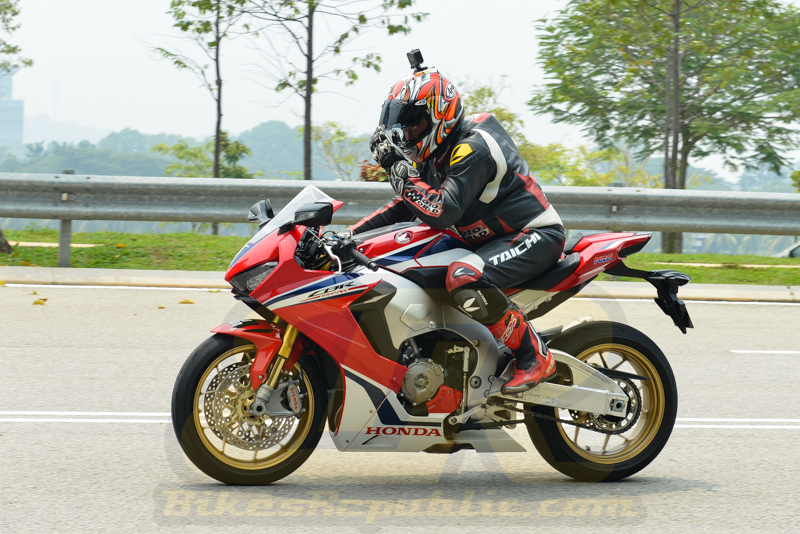 The sharp and narrow front profile necessitated a small TFT screen. But unlike some bikes we've tested, the screen has characters that were large enough to read for old eyes like mine. Even I could make out the smallest fonts that concern mileage and fuel consumption data.
One glance and I knew what RPM, which gear position and speed. The Honda Torque Control data sits on the bottom left side, displaying the MODE (there were three manufacturer presets and two user presets) and the levels of each parameter.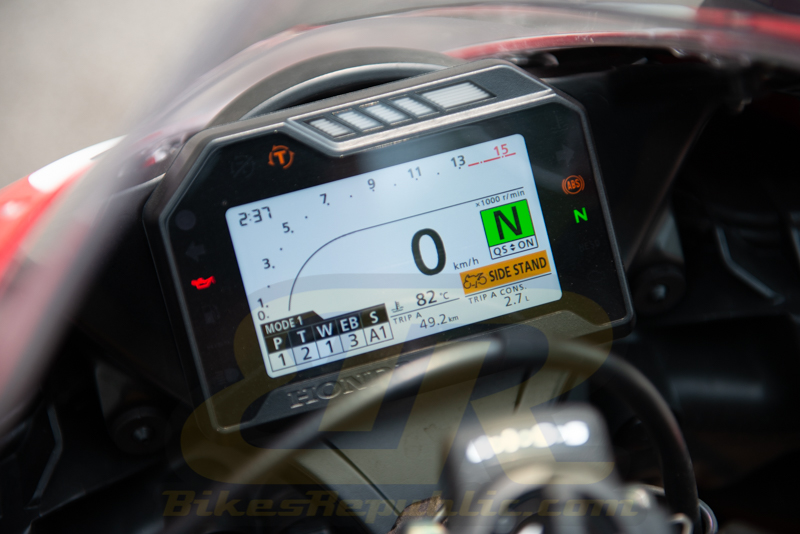 Changing the parameters was done through the MODE and selector buttons. It took only a couple of minutes to figure out, despite the lack of the user's manual.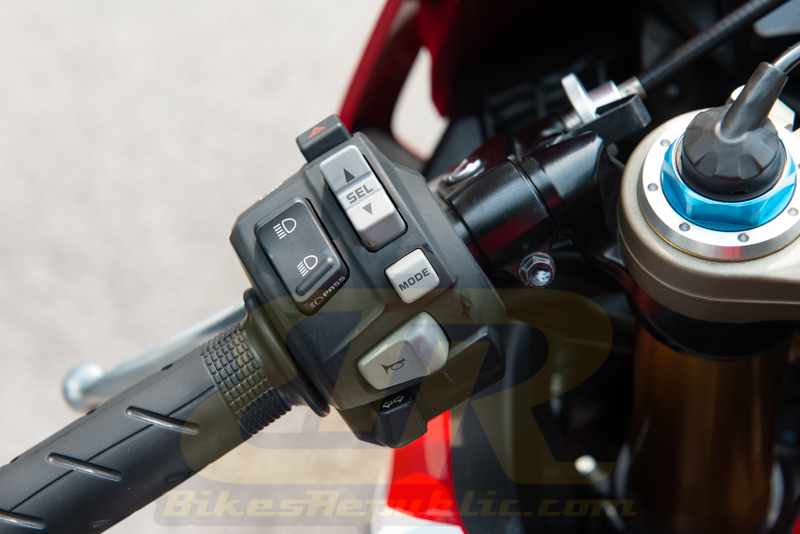 MODE 1 is akin to race mode. From left to right, power, traction control, wheelie control, engine braking and electronic suspension control are at their most performance-oriented settings. MODE 2 is like sport or road mode: The throttle engine is less punchy which higher levels of electronic assistance. MODE 3 is more like rain mode i.e. softer throttle response, highest level of traction control and softest suspension setting.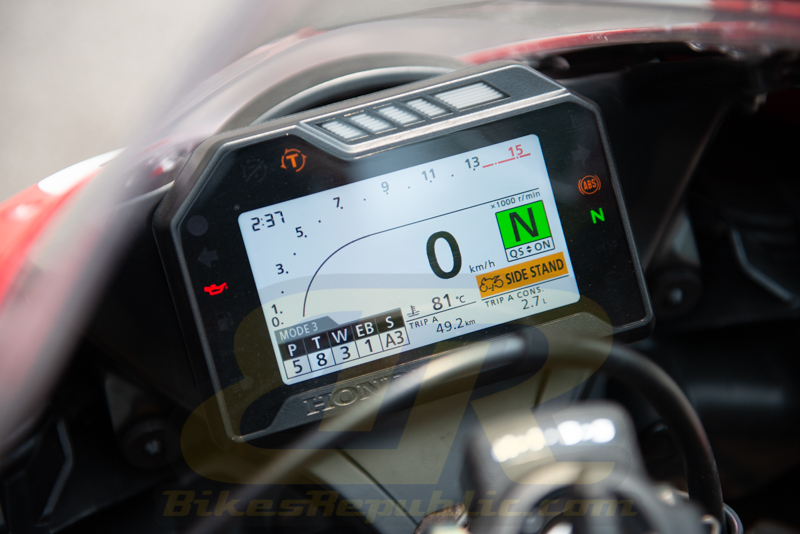 Changing any parameter will have the system revert to USER settings immediately, so you can easily customize any setting without getting lost.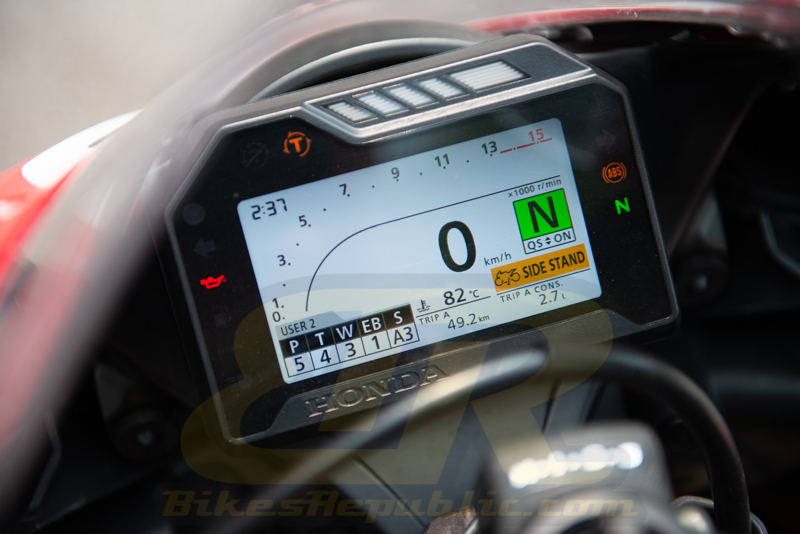 That brings us to the electronic suspension. There were three levels of present damping A1, A2 and A3, plus one M for manual settings. A1 is the stiffest, A3 the softest.
Riding the CBR1000RR Fireblade SP
As with all inline-Four superbikes, the engine fired up with a roar as if you held the throttle open slightly. The exhaust wasn't too loud nor too soft and had this distinctive warble when I blipped the throttle.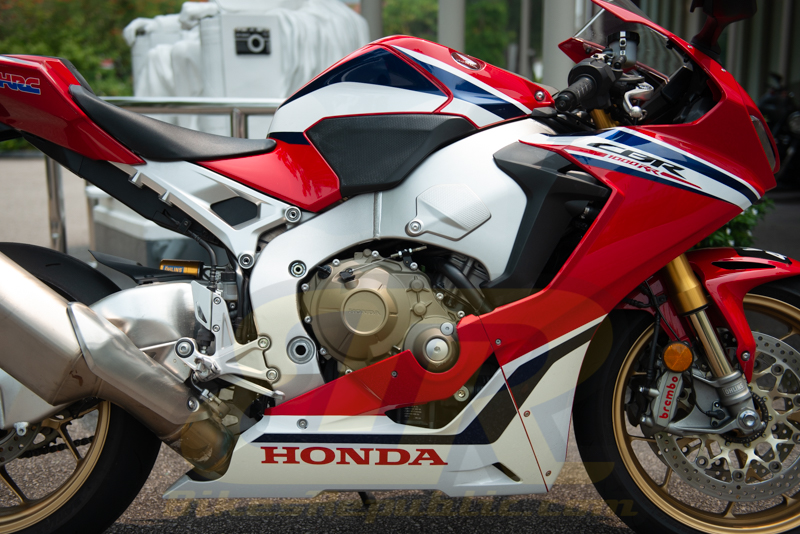 Clutch out and the bike rolled smoothly ahead even without throttle input.
But the throttle… Oh my. It was so direct it's as if your right hand is working the throttle bodies, fuel pump and electronics at one go. There's no slack in take up but then it didn't snap the bike forward like the MT-09. Twist it a little more and the bike responds with more forward thrust; roll off and the bike slows down accordingly.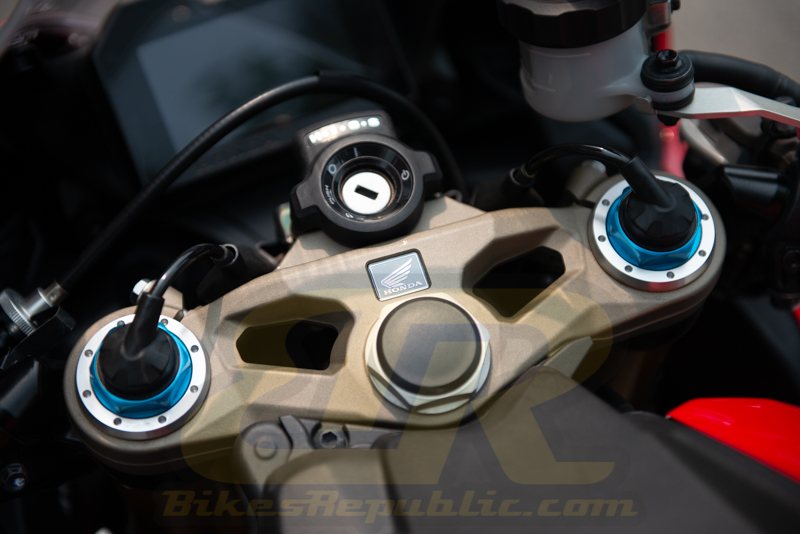 Then there's that riding position. Seated correctly (please check out our video on the correct riding position here), there's no pressure on the lower back at all. There wasn't pressure on the wrists, either. But there has to be some part of the body taking the weight, right? Yes, the inner thighs but I found that I didn't need to squeeze the fuel tank hard at all. The reason for this was due to the tank which was tapered toward the back. The front was wide and made clamping the knees on it much easier.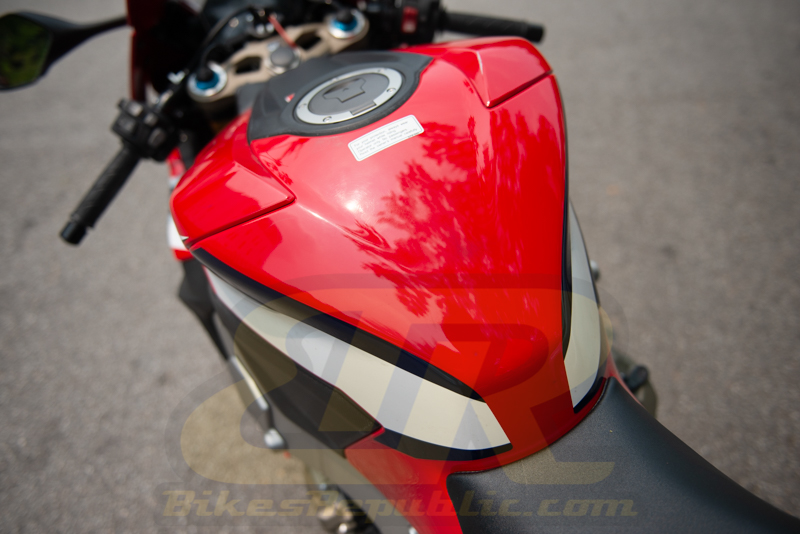 As we rode down Jalan Ipoh, I gritted my teeth in anticipation of getting kicked around on bumps. I started out in MODE 1 hence the A1 suspension mode. I was surprised that it was super compliant. Sure, there are other bikes that use the Ohlins NIX forks and Ohlins TTX shock, but there must be a different algorithm besides suspension internals for the CBR. It was almost as comfortable as an adventure bike with stiffer settings! I kid you not!
Sport riding
It was so much fun to ride around in MODE 1 that I left there. The powerband was superbly linear with no steps along the way and the smooth throttle action helped. The only indication that you're about to go faster was the change in the exhaust note, from a droning vroom to warble mixed with a howl starting from 4,500 RPM. The bike punched through 160km/h, 200km/h, 250km/h and beyond easily without any white-knuckled moment. It was exceptionally stable in a straight line despite the short wheelbase.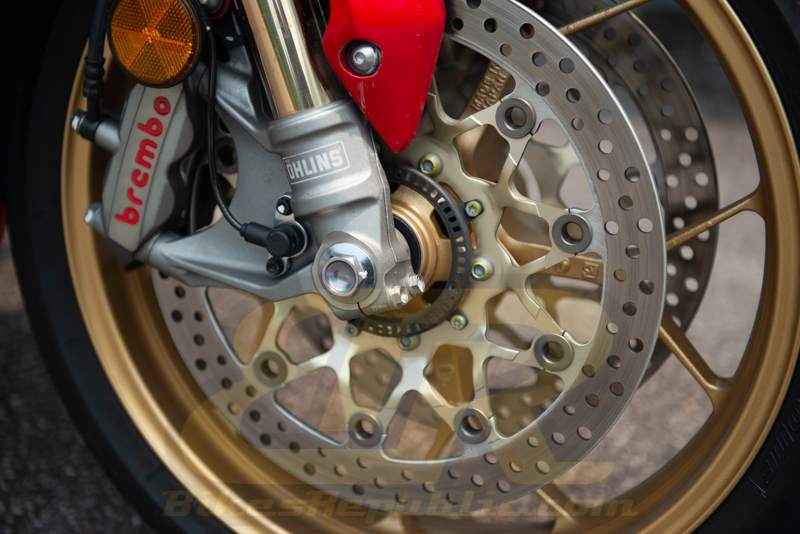 Out on Karak Highway, the bike flowed through each corner. Although I was riding faster than before, it didn't take much effort to lean the bike over. Its limits were so high that the bike stayed well off kneedown angles. Remember, less lean angle is safer.
Up Genting Highlands, I decided to get a bit more aggressive. Again, the bike didn't protest and flicked left and right without the need to over commit.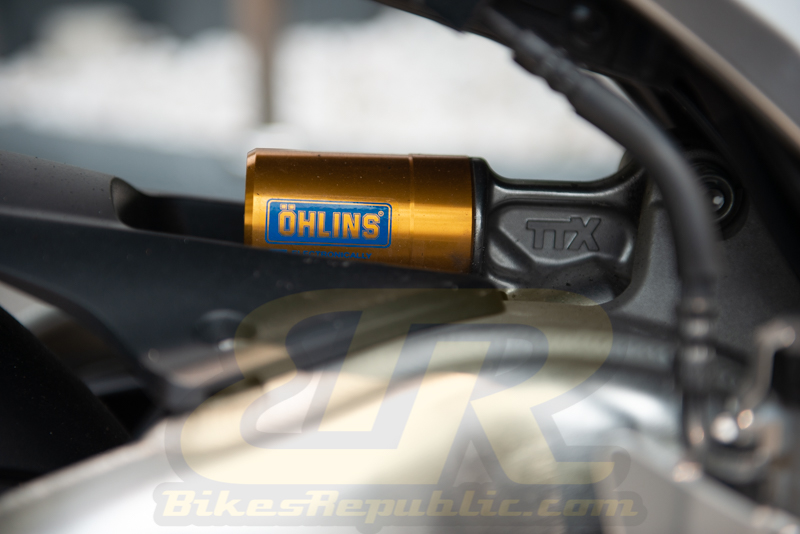 The SP was fitted with ultra-sticky Bridgestone RS10 tyres. Bridgestones are stiffer in construction so I switched to USER 1 and adjusted the damping rate to A2. There's was still plenty of feedback from either end and I always knew what the tyres were up to.
I had so much fun I rode up and down Genting four times in five days. I haven't had this much fun since a long time ago… back in 2017 on a Triumph Street Triple RS.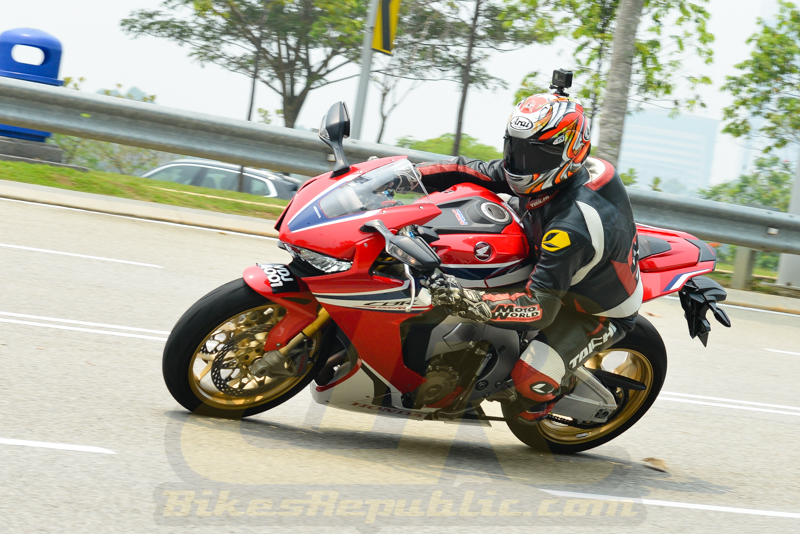 Just like the RS, the SP will do anything you ask of it. Additionally, that super stable chassis mixed with a smooth throttle and linear powerband built immediate confidence for you to push harder and deeper into corners.
The quickshifter deserved its own praise. While everyone harps about a certain other sportbike's, the SP's quickshifter was so smooth it should be used as the model in moisturizer ads. Why pay those models when you have the CBR1000RR SP? On other bikes, using the quickshifter in the lower gears in low revs would usually have the system kicking hard and feeling as if the gearbox is going to split open, but not on the SP. Nope, uh uh.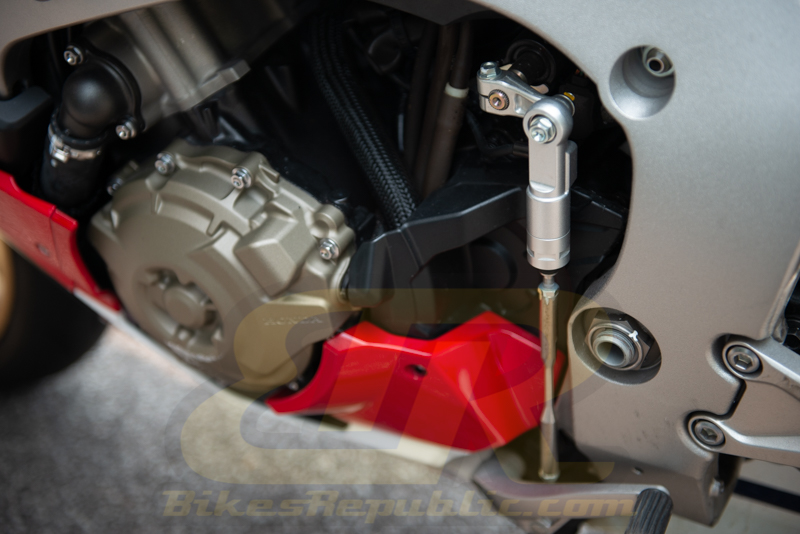 Daily riding
Almost no one commutes daily on a superbike anymore, do they? Why? It's like what I said in the beginning: Superbikes have gotten so focused that they are less comfortable and less compromising.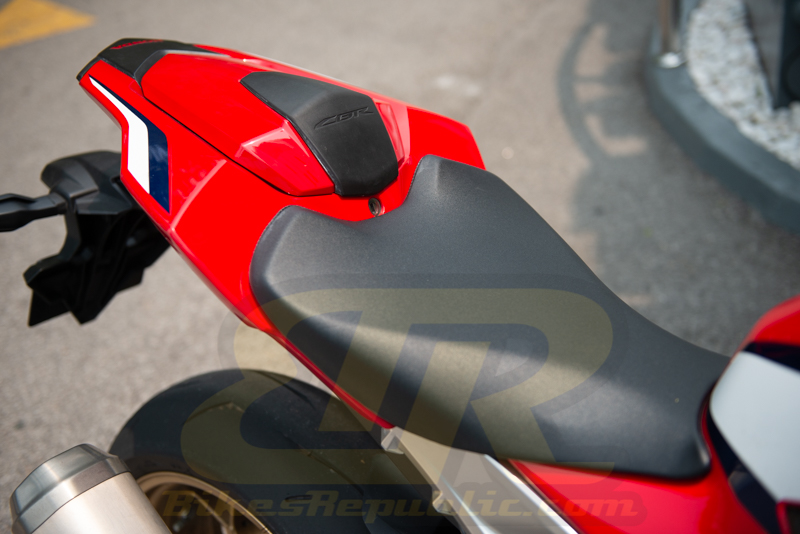 I fretted the thought of doing so on the SP initially, but it turned out to be unfounded.
The light steering, easy flickability and powerful brakes had me riding it like it was a 250cc bike. The bike's very compact and there were other bikers who thought it was a 250 to 400cc bike.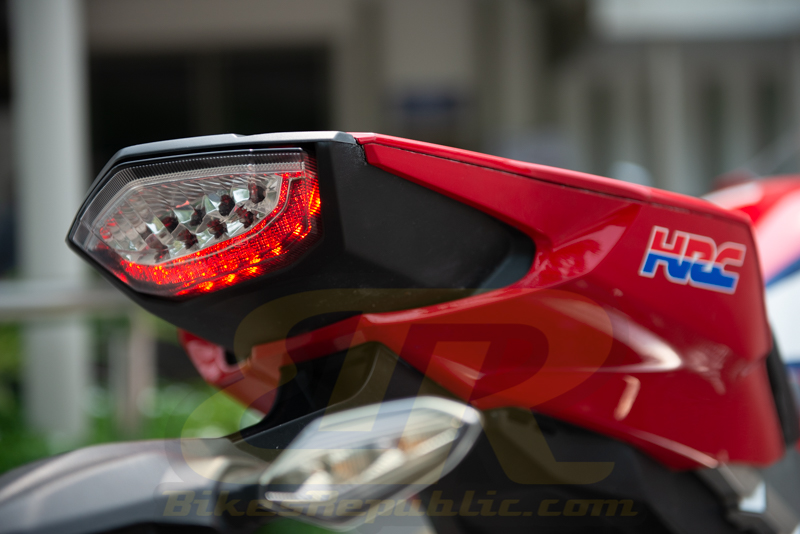 Even my fear of U-turns was taken care of. On a superbike. I could hardly believe it either.
Touring
If the daily commute is difficult for sportbike riders, what more touring. Right?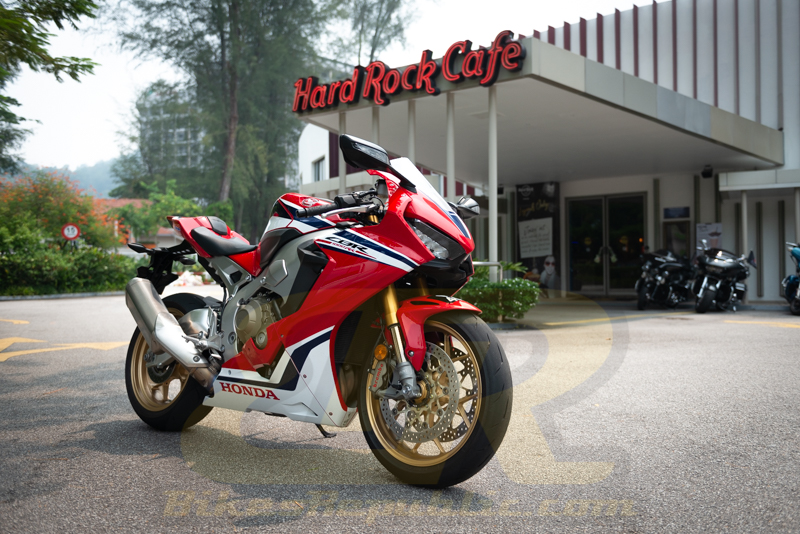 Nope. I was so impressed with its comfort that I rode it all the way to Penang and back with a Harley-Davidson group and I didn't feel like I had wrestled with a grizzly bear.
Conclusion
I felt that it's a shame people are looking at superbikes by account of higher horsepower ratings on the spec sheet. In my opinion, power isn't everything – it certainly isn't everything if you aren't enjoying the ride.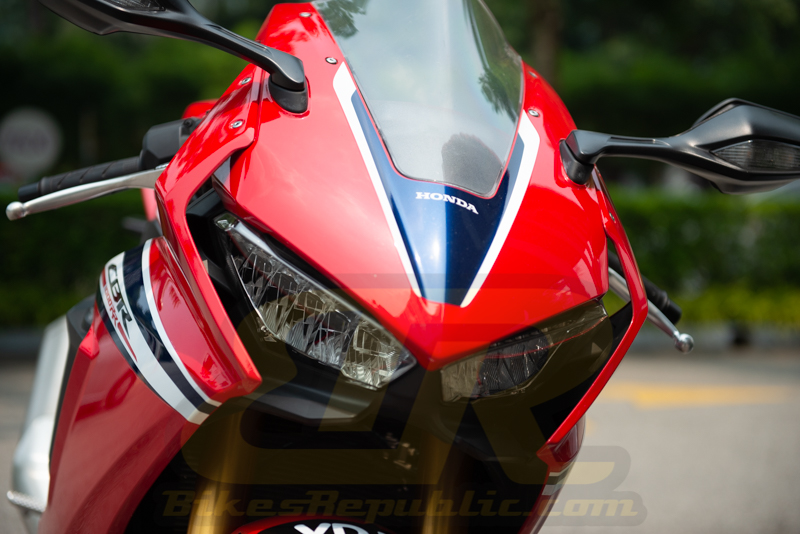 The CBR1000RR may have been updated but it retains the kind of controllability that endeared itself to "Rabbit" fans in the country and world over. It's the manifest of Honda's total rider control concept and it got me thinking about how much resources the manufacturer put into developing this one bike.
The 2019 Honda CBR1000RR Fireblade SP certainly surprised me, despite having tested all the current 1000cc superbikes except for the 2019 BMW S 1000 RR. Heck, it even surprised all of our peers. Seriously.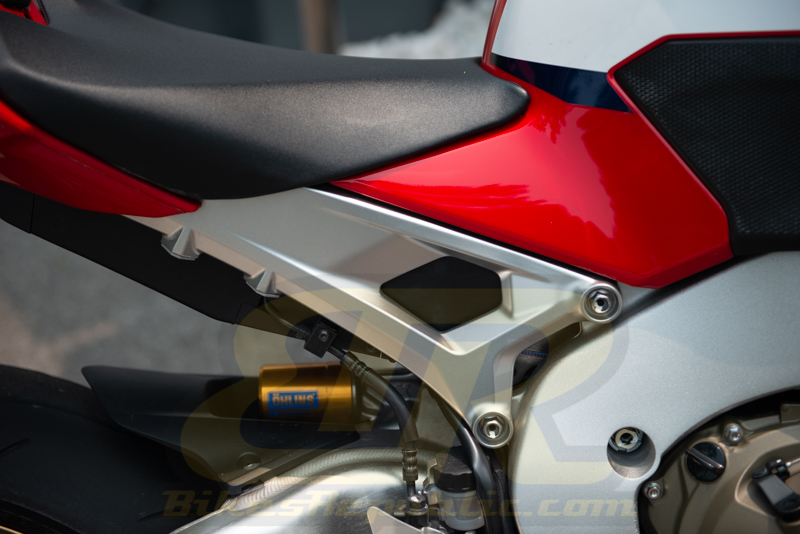 Yes, again it has the lowest horsepower among the 1000cc superbikes. But what if you could only afford one 1000cc superbike? Which means you have to live with it for your daily commute, weekend Karak blasting, occasional track days and go touring?
Pick this one.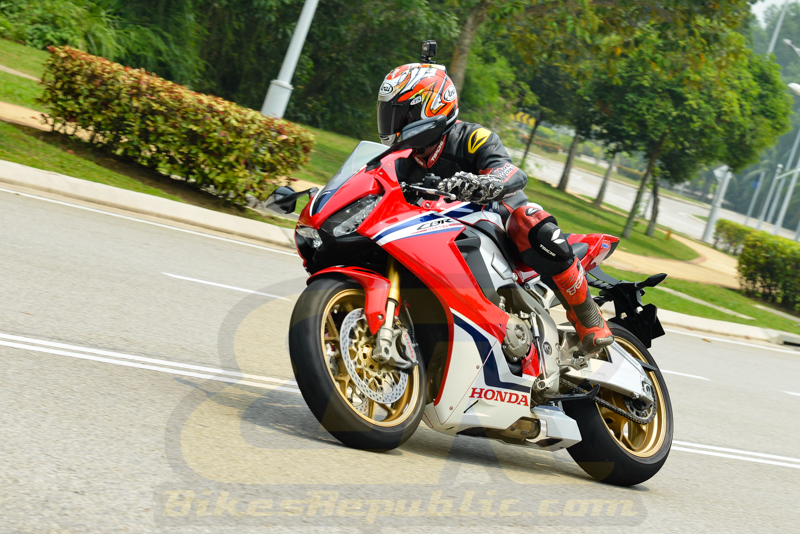 PHOTO GALLERY