Shark, the renowned helmet manufacturer, has recently unveiled its latest product, the Shark Skwal i3, which is set to become the first-ever production motorcycle helmet with integrated brake lights. The helmet boasts two new patented technologies and is homologated to ECE 22.06 standards.
world's first helmet with integrated brake lights. 
features Shark's latest 'Best Fit' system.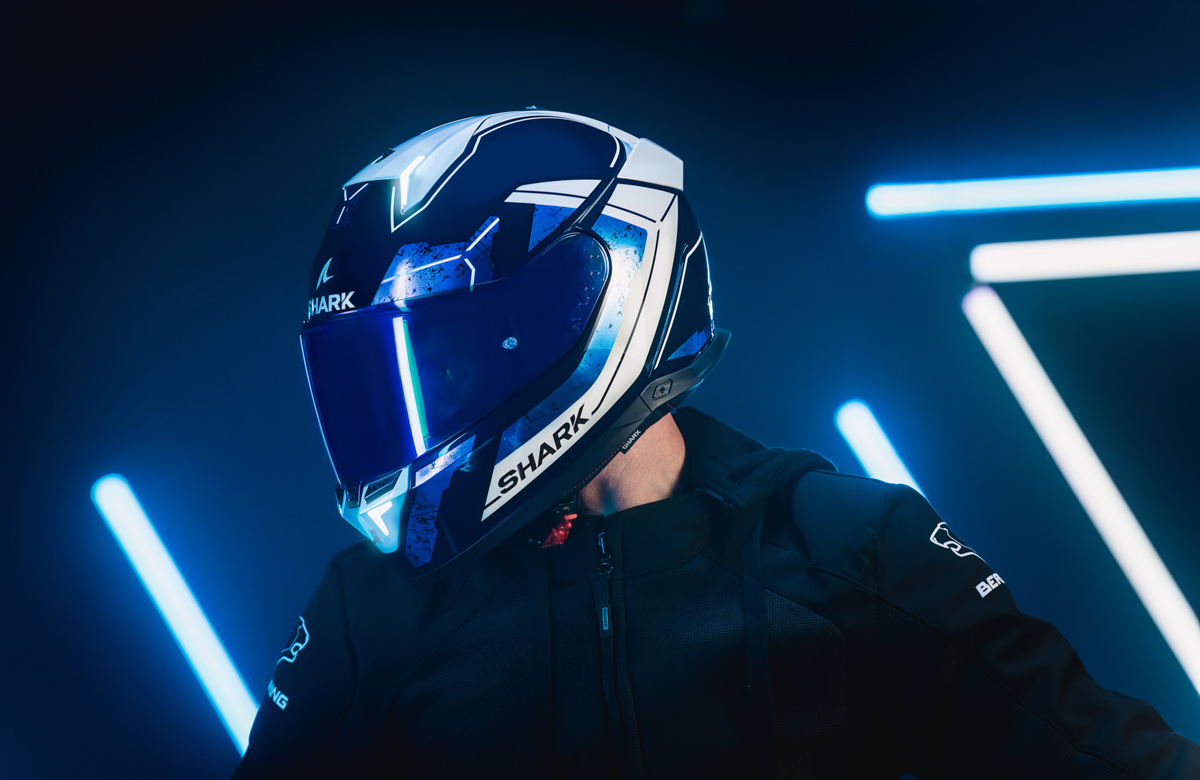 The Skwal i3 utilizes a three-axis accelerometer to detect when braking is occurring, and the helmet-integrated brake light operates accordingly. The brake light flashes three times per second during steady braking and five times per second in hard braking, which enhances visibility for riders and motorists alike.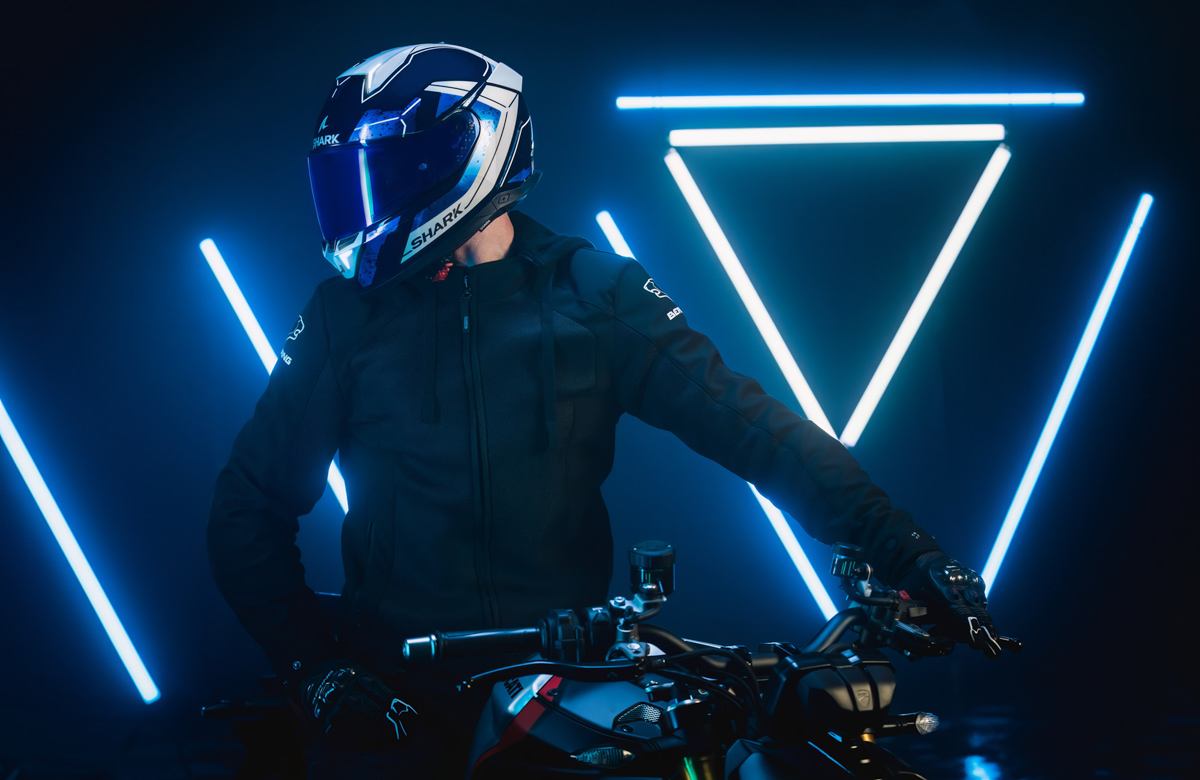 In addition to the integrated brake lights, the Shark Skwal i3 has white LED lights on the front that improve visibility in traffic. Three modes determine the front lights' operation, but they do not alter the brake lights' patterns. The helmet's battery can be charged via a USB-C cable in just three hours, providing 12 hours of usage. If the helmet is left switched on for 24 hours, it will turn itself off to conserve battery life.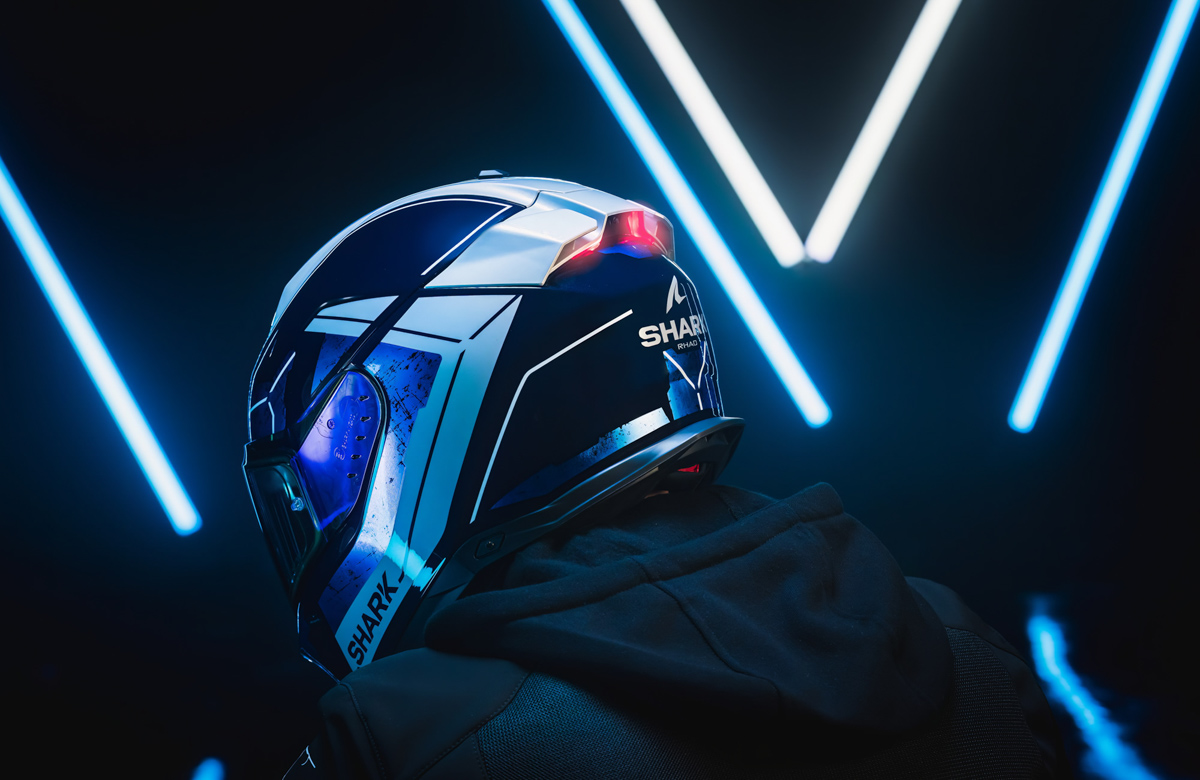 The Shark Skwal i3 is constructed with a Nexan-injected polycarbonate shell, which allows for deformation in extreme heat conditions. It also features a Shark-patented toolless visor removal system, an Optical Class 1 anti-scratch visor with Pinlock 70, an integrated sun visor with anti-scratch and anti-fog properties, and space for 40mm speakers in the helmet's EPS multi-density padding.
Moreover, the Skwal i3 is the first helmet from Shark to use the brand's new 'Best Fit' system, which follows a campaign of 3D head shape scans. The helmet is available in two shell sizes, XS-XXL, and 13 graphic options. Unfortunately, pricing for the Malaysian market is yet to be available.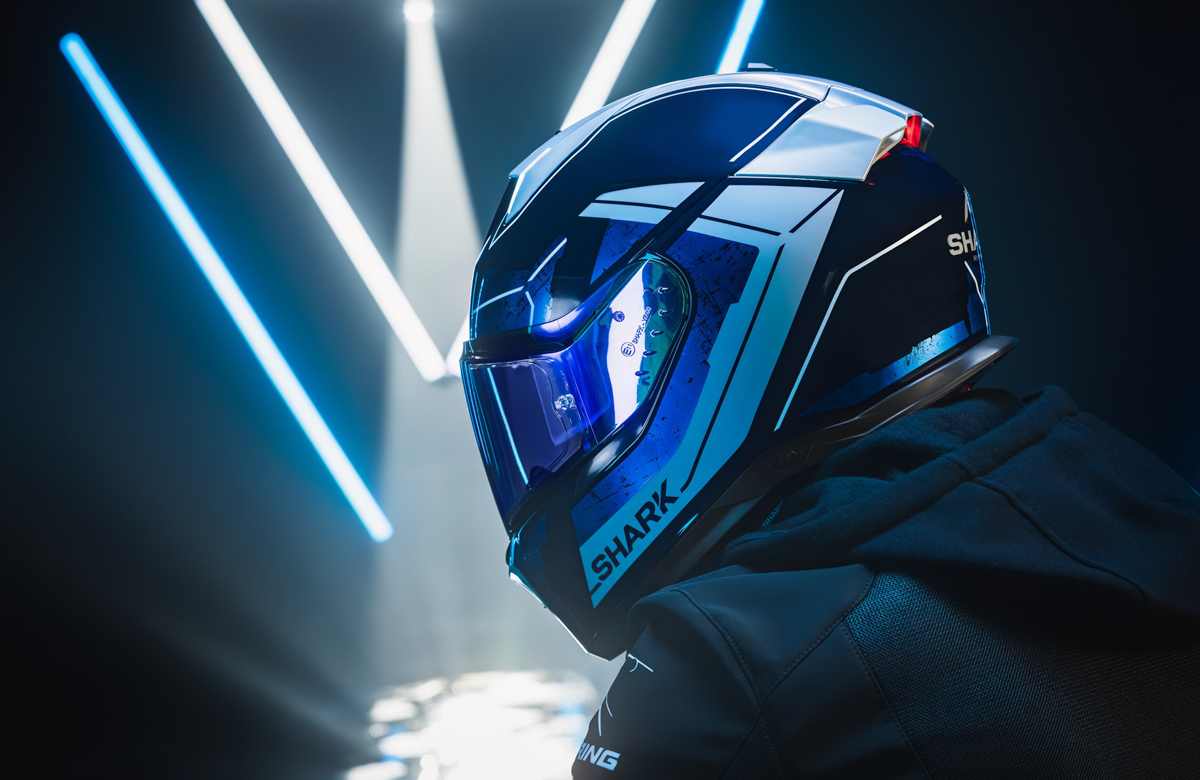 The Shark Skwal i3 is a revolutionary helmet that combines advanced technologies, comfort, and safety. Its integrated brake lights provide an additional layer of safety to riders, while the front LED lights enhance visibility, making it an excellent choice for all types of riders. The Skwal i3 is set to hit the market soon and is expected to be a game-changer in the motorcycle helmet industry.