The iconic Harley-Davidson Fat Boy from the movie Terminator 2 was put up on auction recently.

It fetched a price higher than it was estimated.

The Fat Boy arguably became famous after its appearance in the movie.
Remember Terminator 2: Judgment Day?
The movie began like one of those bar jokes: A T-800 walked nude into a bar.
Anyway, he scanned the patrons one by one, while they stared at him in bewilderment. He picked out a biker dude and delivered one of the ballsiest lines in Hollywood, "I need your clothes, your boots and your motorcycle," demanded the T-800 said in a thick Austrian accent (SkyNet must've been programmed by Hitler, such). In the ensuing bar fight, the bike gang got a beat down, ending with the biker donating his clothes and motorcycle… willingly.
He walks out the bar and scanned the bikes parked outside, picking out a Harley-Davidson FLSTF Fat Boy. The T-800 gave it a smoky burnout and powerslid away (called "drift" these days), to George Thoroughgood's iconic song, "Bad to the Bone."
That very motorcycle was ridden by Arnold Schwarzenegger himself in the movie and was part of the "Icons & Legends of Hollywood" auction recently. Against an estimated sale of between USD 200,000 to 300,000, it sold way over at USD 480,000.
The Fat Boy had been launched in 1990, just ahead of the movie's release in 1991. As a result, the Fat Boy became of Harley's best-selling models until this very day. Even Harley's employees attributed the bike's success to the movie, which was itself one of the highest grossing movies of all time.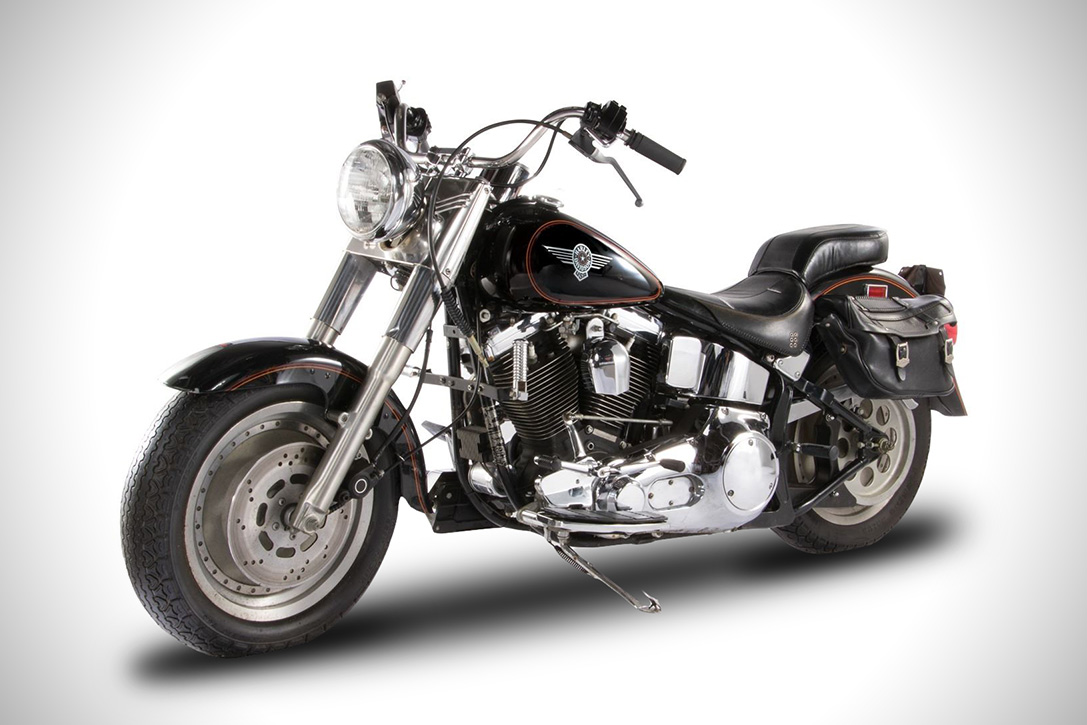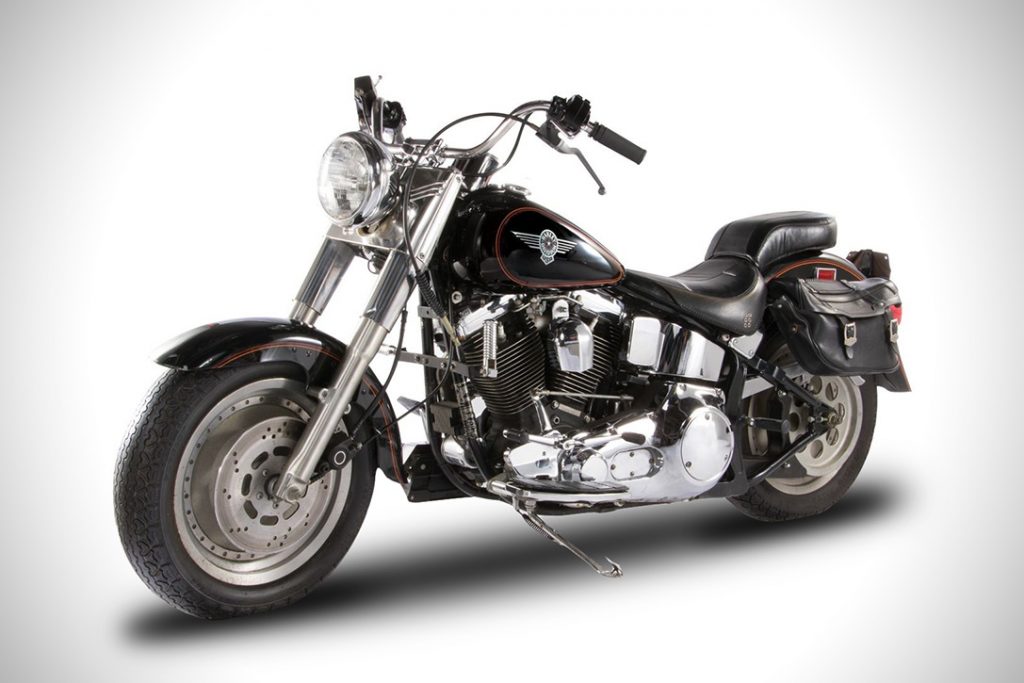 Later in the film, the bike was also part of one of the most thrilling and hence iconic vehicle chase scenes of all time, when Arnie's character, the T-800, rescued a young John Connor on a Honda XR from being crushed by the T-1000 on a big rig tow truck.
Also listed among the items on auction was the "punk" leather jacket worn by Arnie's character in the film, along with all the bloody bullet holes. It sold for USD 24,000!
Hasta la vista, baby.