Shell Advance Ultra with PurePlus Technology is a fully-synthetic motor oil

The lubricant is formulated to last up to 12,000 kilometres

Engine is now smoother, faster-revving and has gained extra RPMs
We've covered Shell Advance Ultra with Pureplus' origins in a previous article (click here to read more). I've been using this lubricant in my 2011 Kawasaki ER-6f since May of this year.
There were two grades to choose from at that particular time: 10W-40 and 10W-50. The former grade is recommended by Kawasaki as the primary choice, while the second is recommended by the manufacturer for countries with high ambient temperatures.
While the second grade would've been perfect, I decided to go ahead with the 10W-40 choice just to test how it would fare, since it's the primary choice.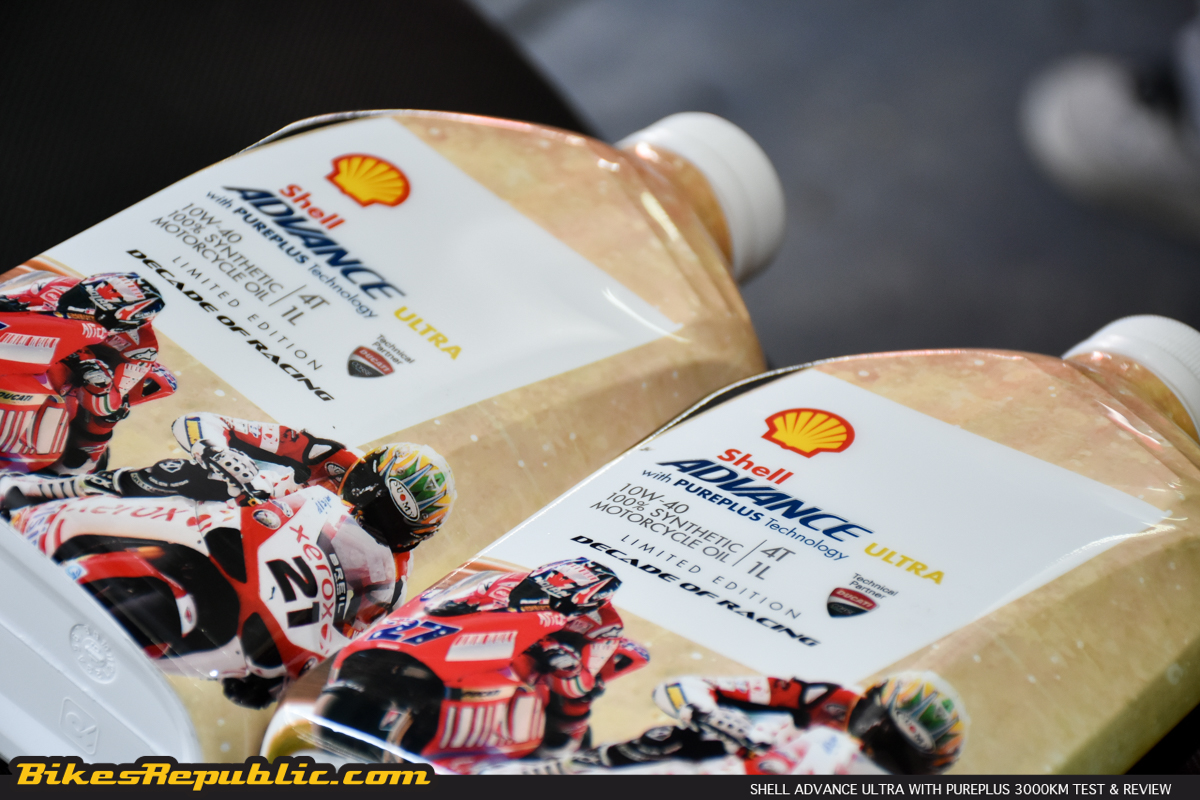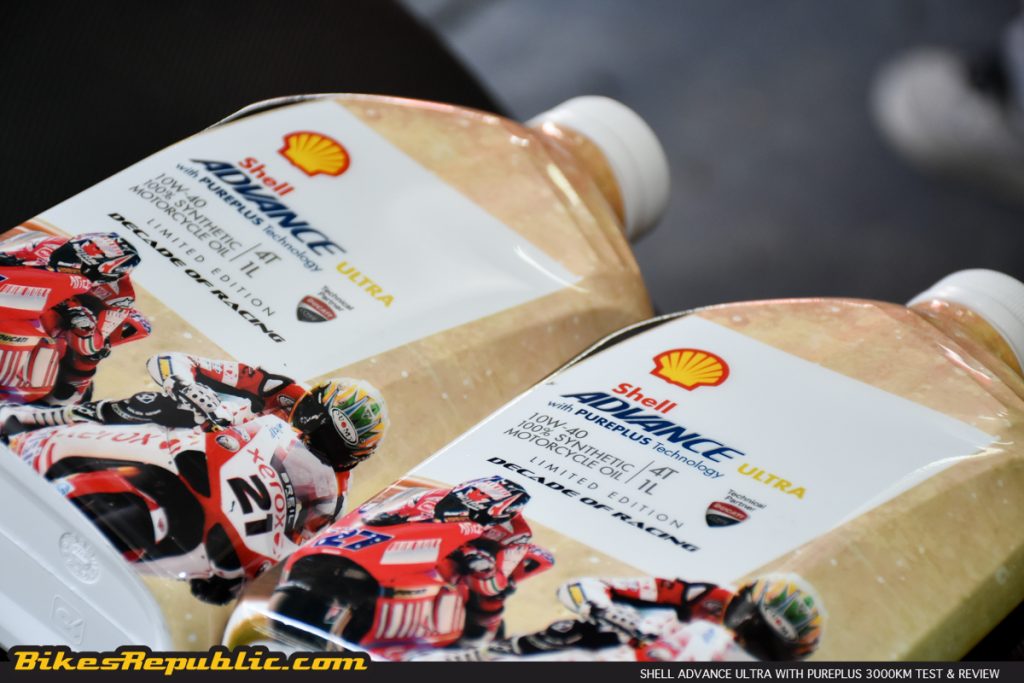 During the pour, the oil was a very clear, almost golden yellow. That's due to the PurePlus Technology. Shell's PurePlus Technology results from Shell's gas-to-liquid crystal-clear base oil which is virtually free from impurities such as sulfur, mercaptans, mecury, nitrogen, aromatics (click here to read more).
The real difference, of course, was what happened when the engine was started and running. The Shell Advance Ultra's effect was immediate. The ER-6 range is well-known for its loud ticking sound emanating from the cylinder head, but with the Shell lubricant, the sound was reduced significantly at idle. The sound totally disappeared when the helmet went on and riding.
Engine response was quick, even when the oil was new. (A new oil is still more viscous or "thicker," compared to older oil.) More importantly, the engine didn't feel stressed when accelerating hard through the gears and had no qualms about holding high RPMs for extended periods.
Additionally, there's a 300 RPM drop when cruising at all speeds. Lower revs equate to lower fuel consumption.
The oil has since covered 3000km. I'll be honest here: The biggest complaint heard in the market about most, if not all oils, is their inability to hold its grade and performance throughout its lifespan. Most bikers change their oils every 5000km, regardless if they used fully-synthetic or semi-synthetic lubricants. In their opinion, lubricants would experience a performance drop by the time it hits the 2500km to 3000km mark.
Now, I've used almost every oil available in the market, even some that aren't; and I can happily report that the Shell Advance Ultra with PurePlus has not a dropped in its performance thus far. The ticking in my bike's valvetrain is still soft, the engine still revs willingly, and the 300 RPM reduction is still present. That has made riding a hoot especially in the city as overtaking is easy – a quick blast of the throttle is all that's needed.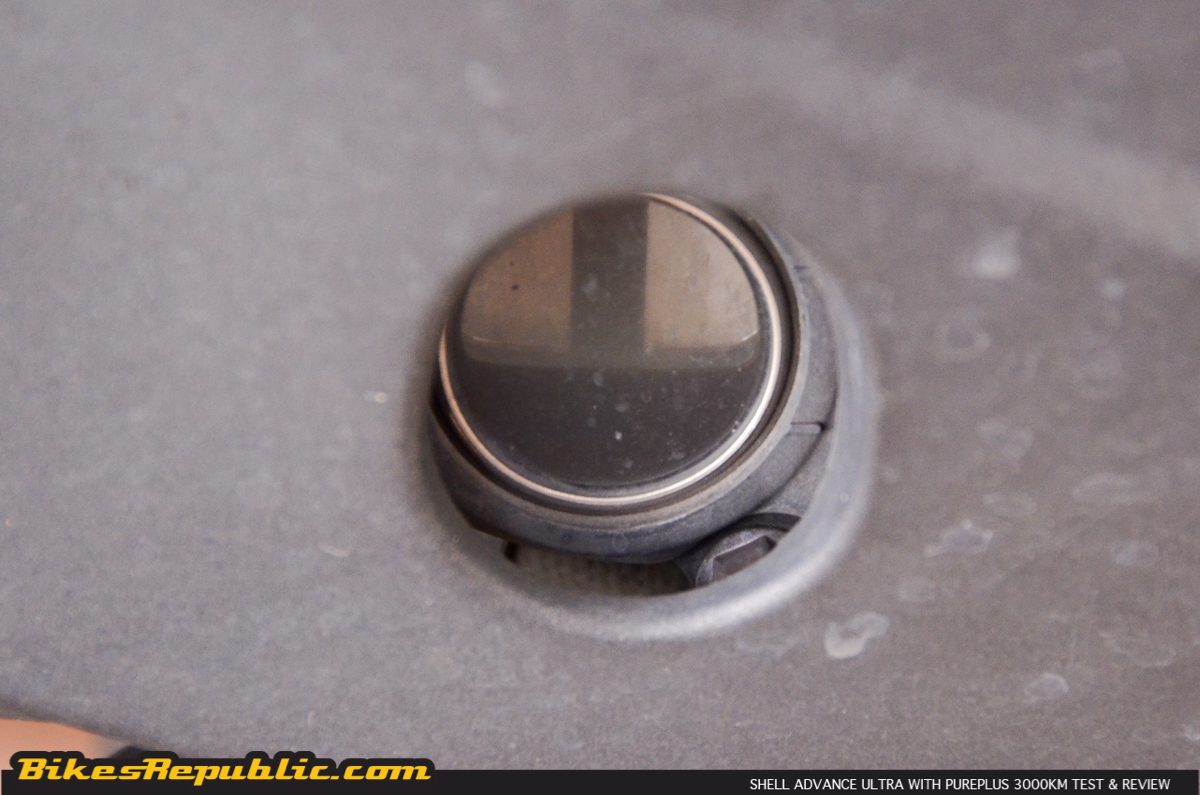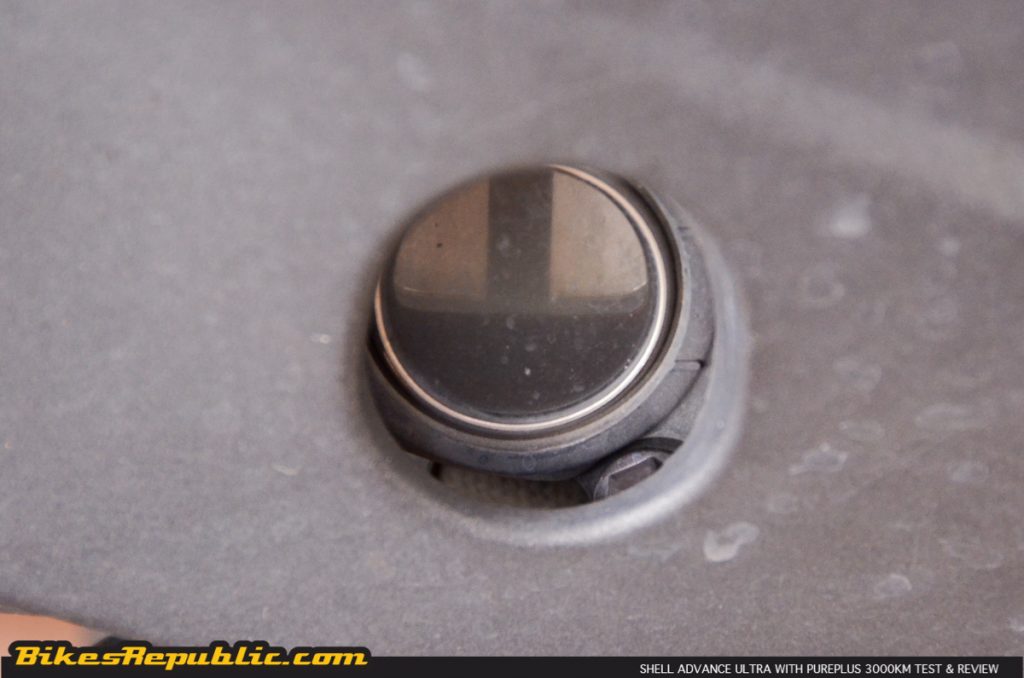 Of course, the oil has changed colour, but extracting some of it out of the engine revealed that it is still reddish brown instead of being totally black or worse, grayish black. I'm positive that should be credited to the PurePlus technology, since it started out free from impurities (click here for more info).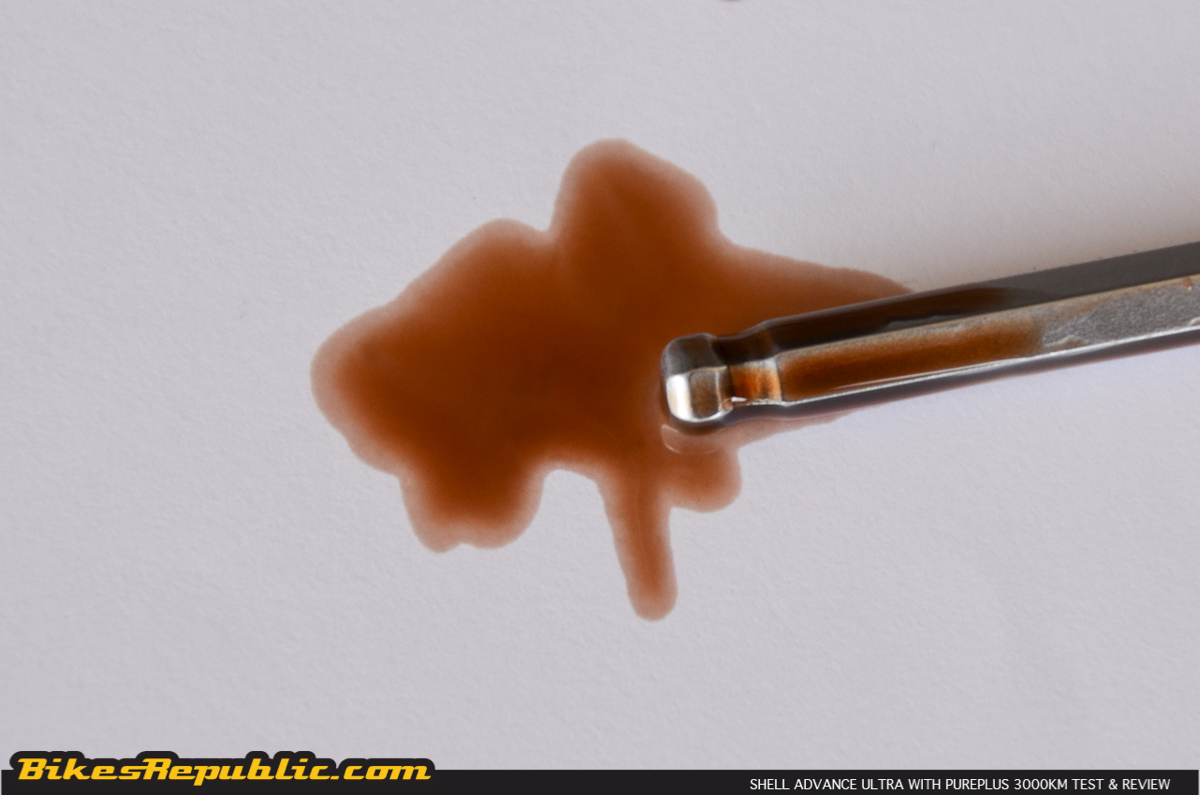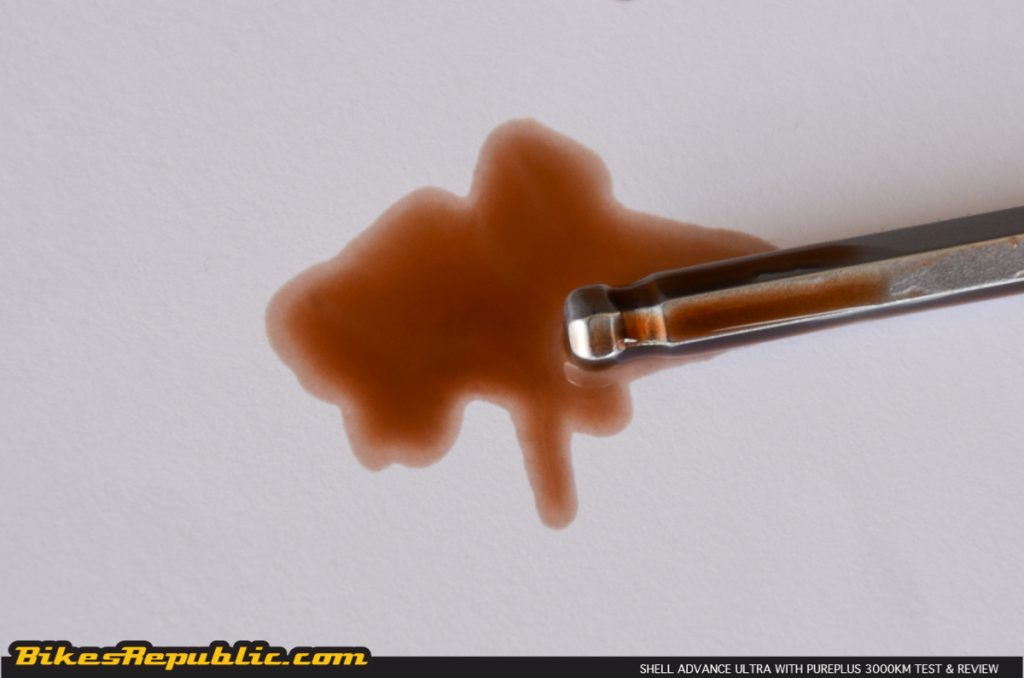 Shell has iterated that the Advance Ultra with PurePlus technology is formulated to be long-lasting. Because of that, its official service life is at 12000km for Ducatis. While different engines "use" their lubricants differently, if so, it means the oil in my engine has covered only at 25% of its lifespan.
A further report at 6000km is forthcoming from our test and I shall push it to the 12000km cycle. But at this moment, the Shell Advance Ultra with PurePlus has already surpassed my expectations.