Anita hails from Ipoh and is a lecturer in the Physical Education Department. 
Narrowly missed an encounter with a bear in Alaska. 
Tough journey as some nights were spent camping in the middle of nowhere and going to sleep hungry. 
Givi Ambassador Anita Yusof has become the first Malaysian ever to be inducted into the Asia Book of Records. Anita, who hails from Ipoh, Perak, received the recognition after she completed her solo ride around the world as the first woman to ride around the world.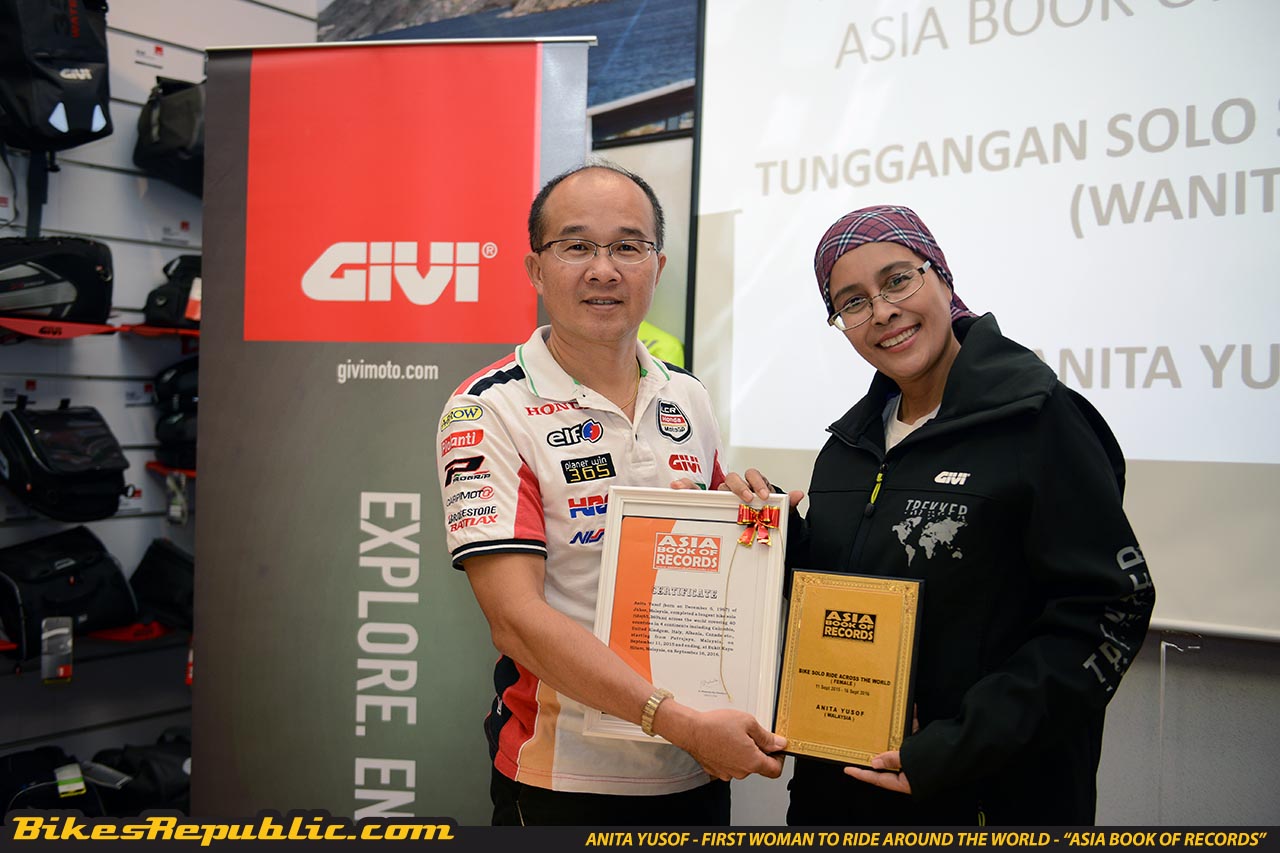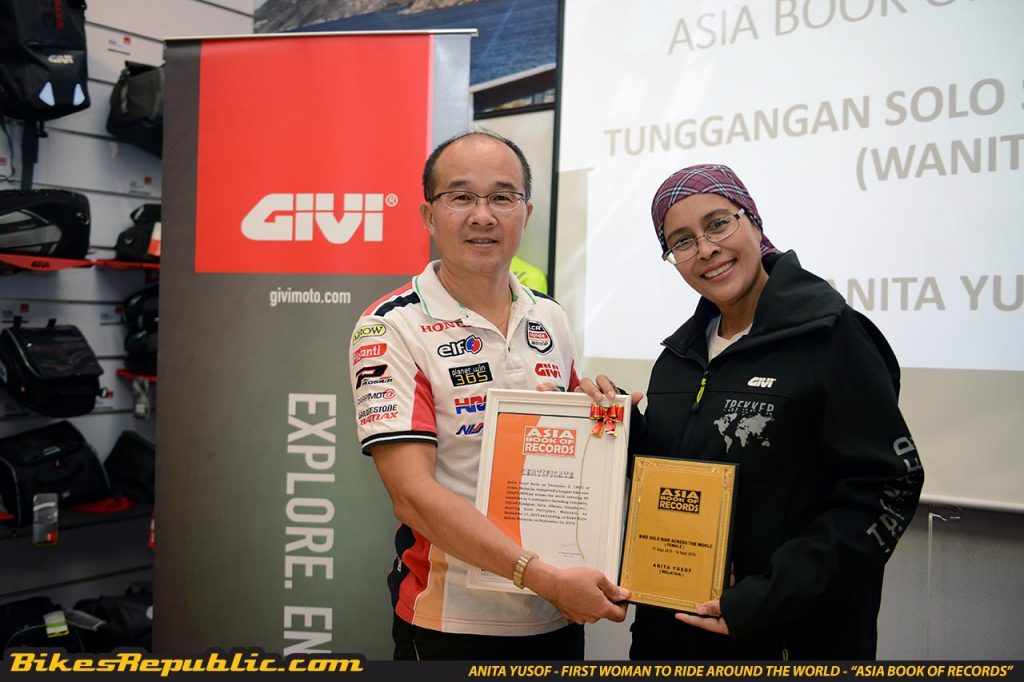 She was presented the award by GIVI Asia Managing Director, On Hai Swee (above, left) at the GIVI factory in Bukit Beruntung.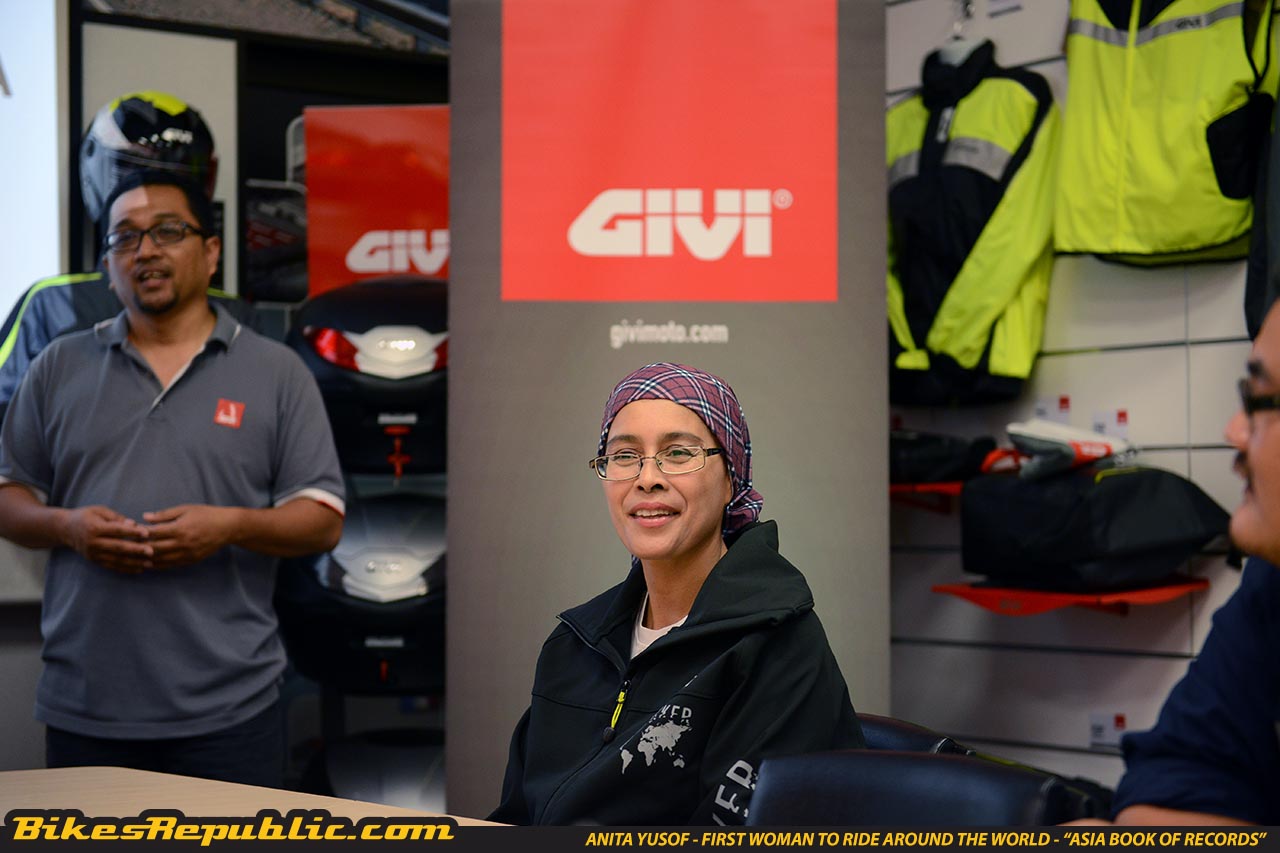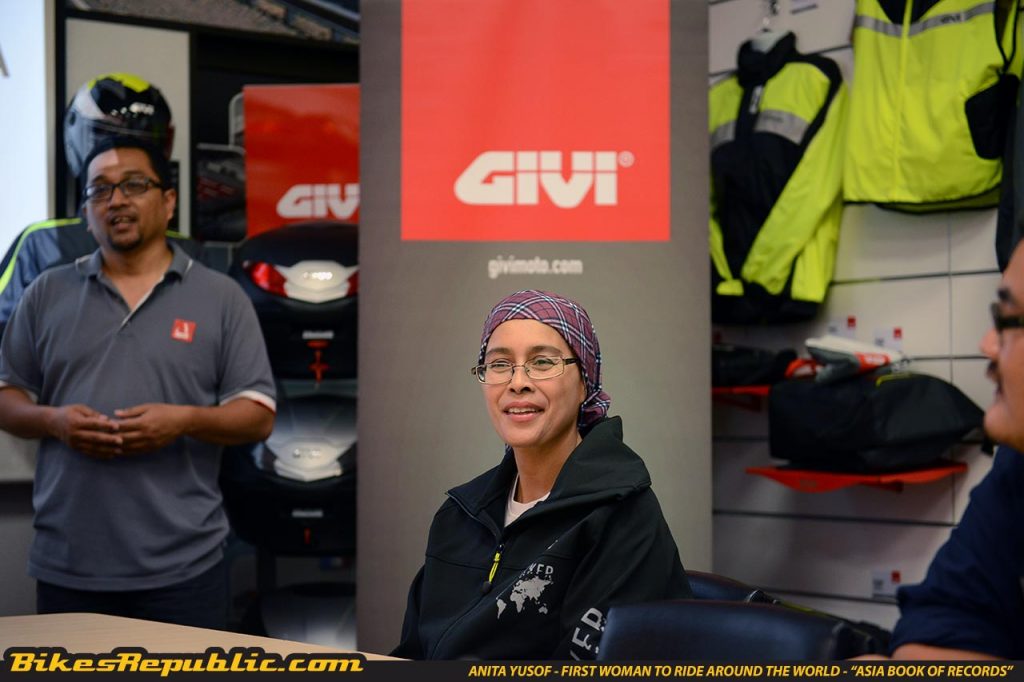 Anita, who works as a lecturer in the Physical Education Department at IPG Campus Ipoh, began her journey from Putrajaya on September 11, 2015, returning home a year later through Bukit Kayu Hiram on September 16, 2016. Her incredible feat includes riding through 40 countries on four continents, racking up a total distance of 65,639 kilometres.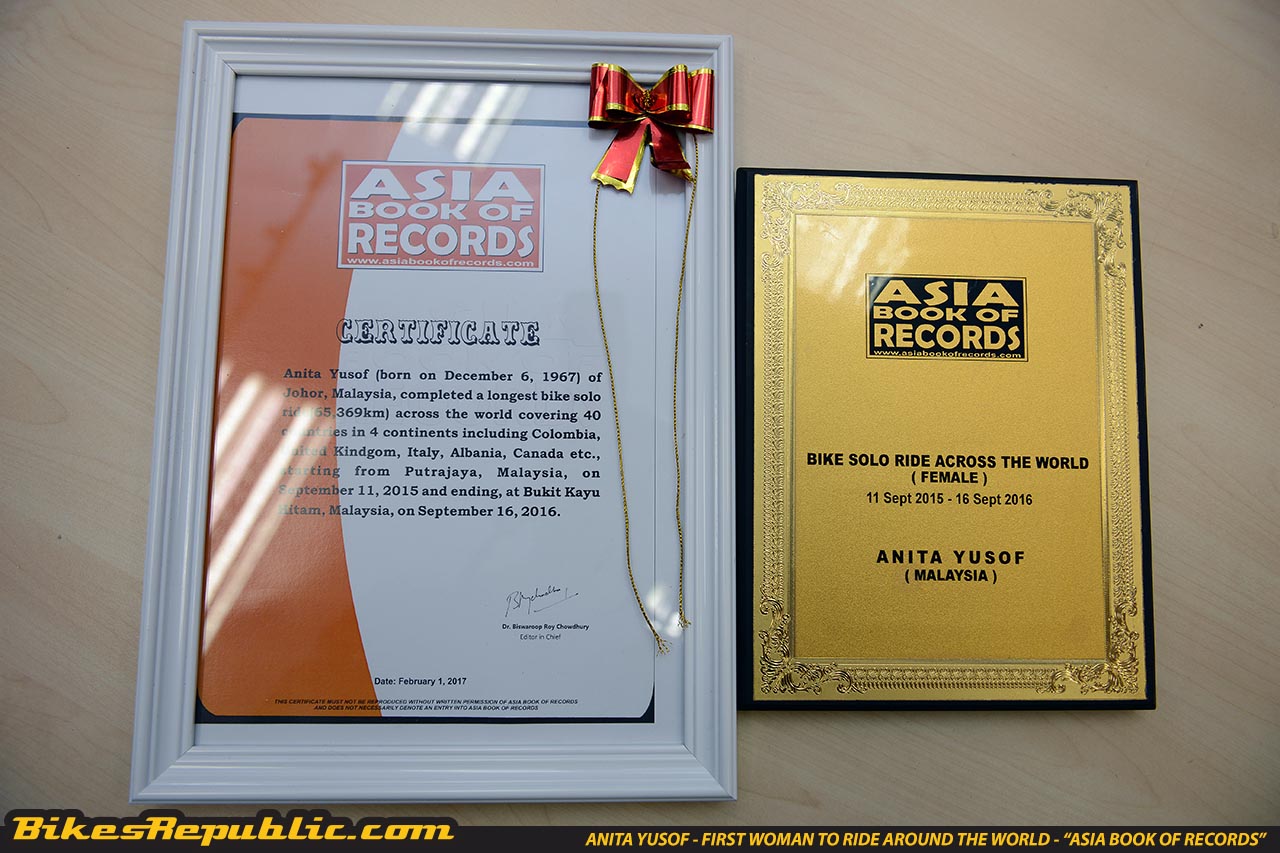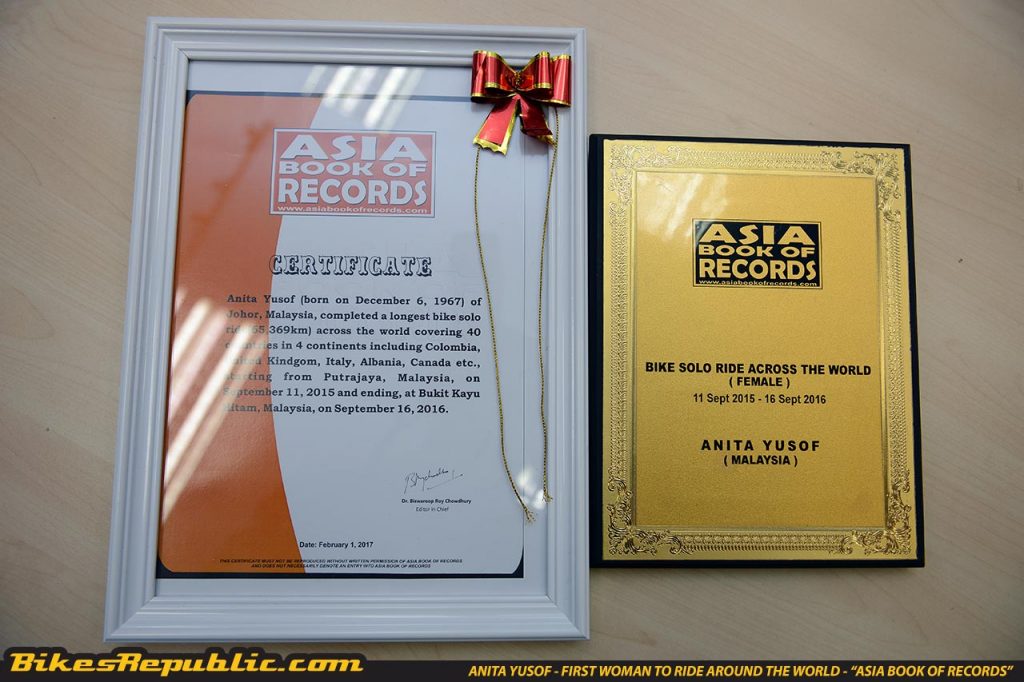 Riding solo on a Yamaha FZ150i, Anita has been an avid traveller all her life. Preferring solo travelling to large groups, Anita says she has always travelled by herself, and had previously preferred backpacking, until she learned to ride motorcycles.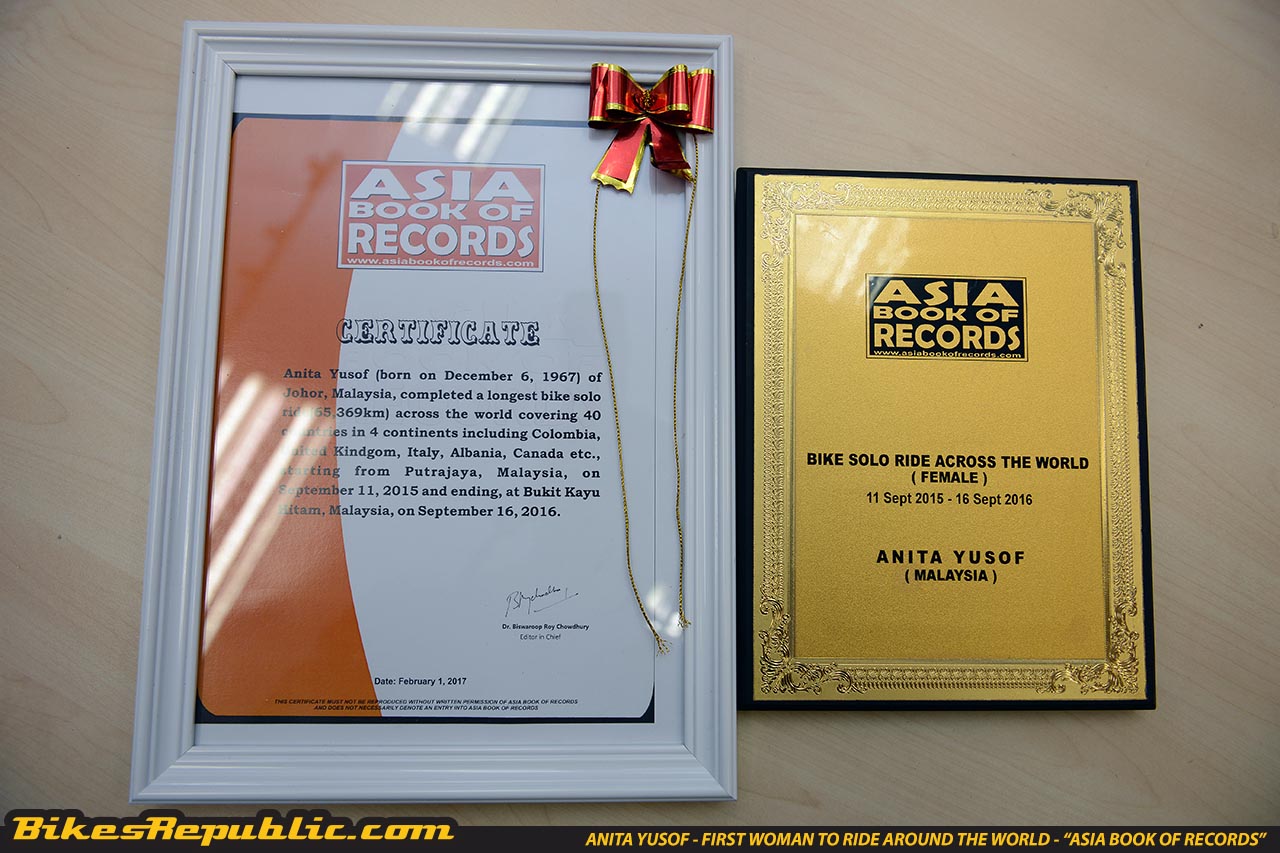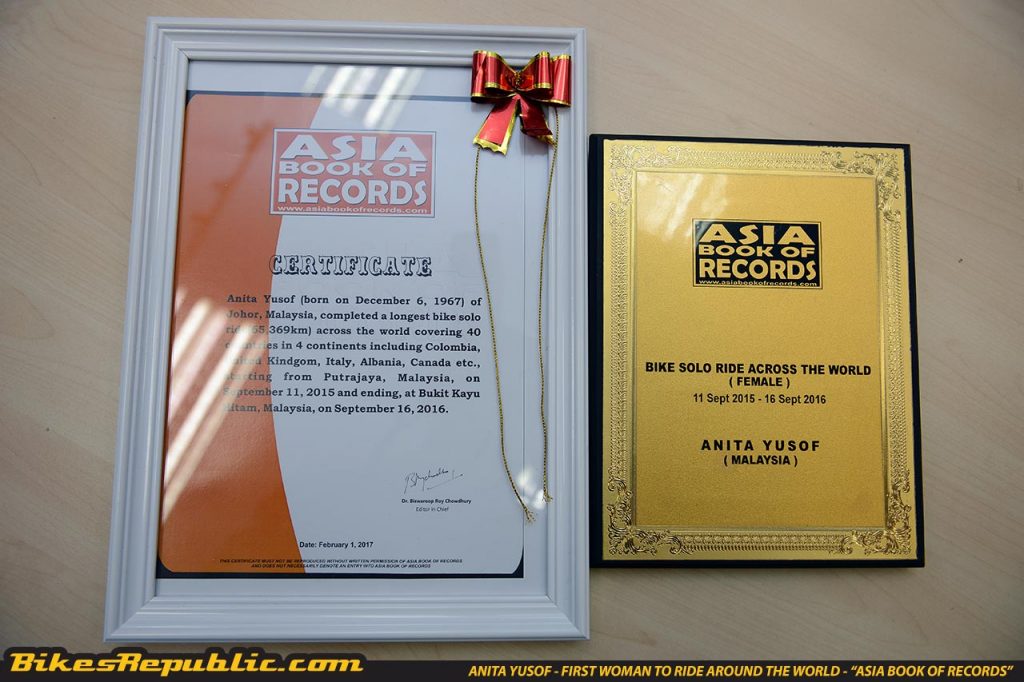 The mother of two grown up sons says Patagonia was one of the most beautiful places she has ever been. but also had a run in with a bear in Alaska, managing to avoid disaster by just 30 meters.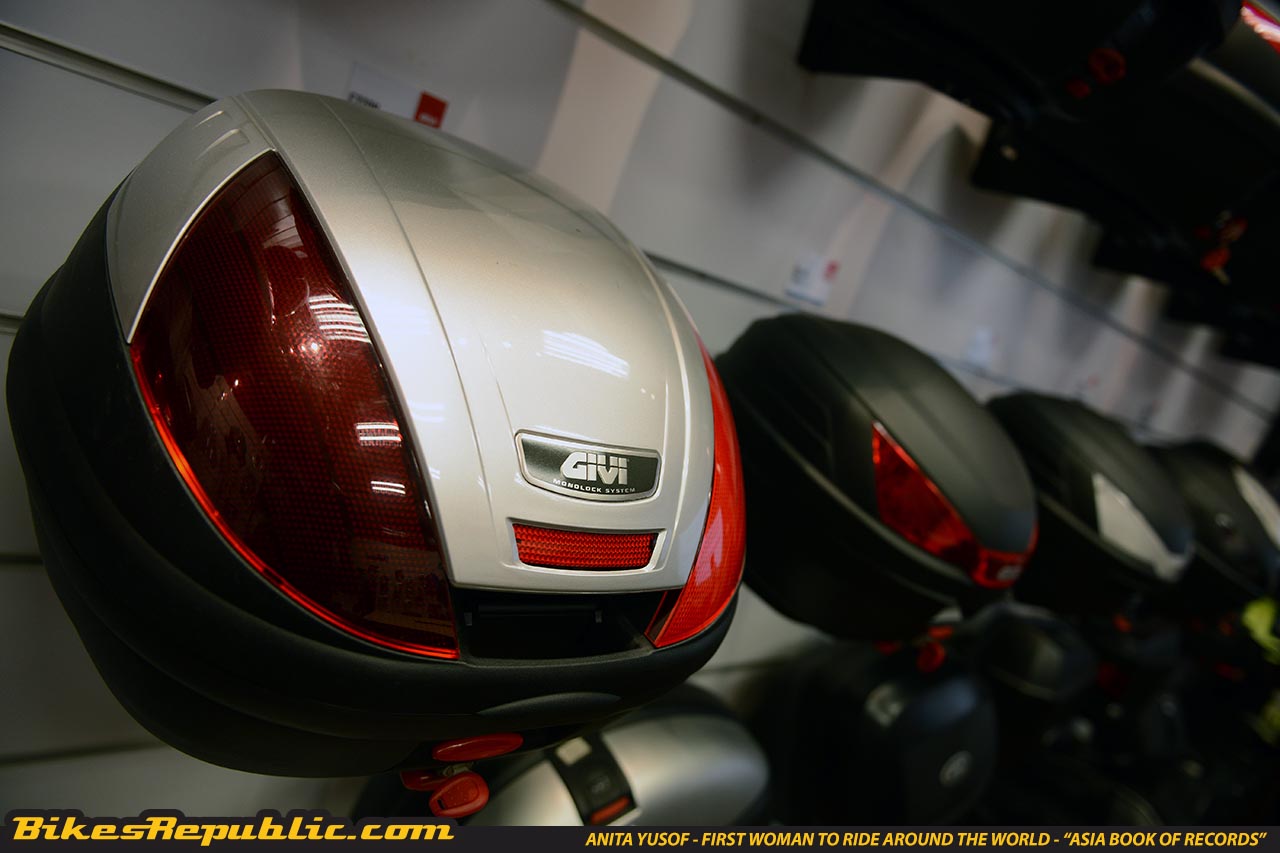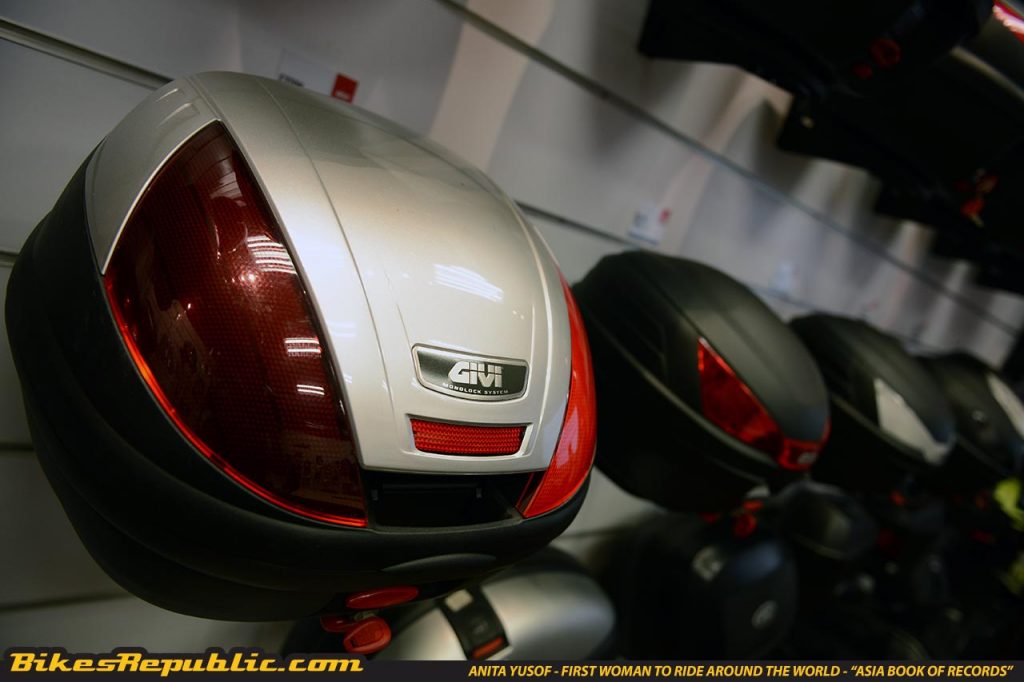 Naturally the ride was riddled with challenges, one that included her having to camp in the wild with no food, with the closest city being about 200km away. But she met some really nice people along the way too, including a mechanic that gave her a free oil change, did free bike maintenance, and even offered free tyres and such.
While in Costa Rica, she was also interviewed by a local tv station, you can watch the video below:
And another one from a local Malaysian station (jump to 1:27):
And this is the moment she came home:
Anita Yusuf had used only Givi accessories throughout the ride and put the equipment through the ultimate real world test. The result? Nothing broke, not the Givi products, not Anita's spirit.
Anita is a biker we admire and respect. We will be inducting her into our own 'Most Interesting Biker' series soon. Watch this space.