Recently, a young man who was seen carrying his baby on a motorcycle while trying to make ends meet has touched the hearts of Malaysians.
the young man caught the attention of Malaysian as he was seen doing his delivery work while carrying his baby. 
Ustaz Ebit Lew donated a new Modenas Kriss 110 motorcycle to help the young father.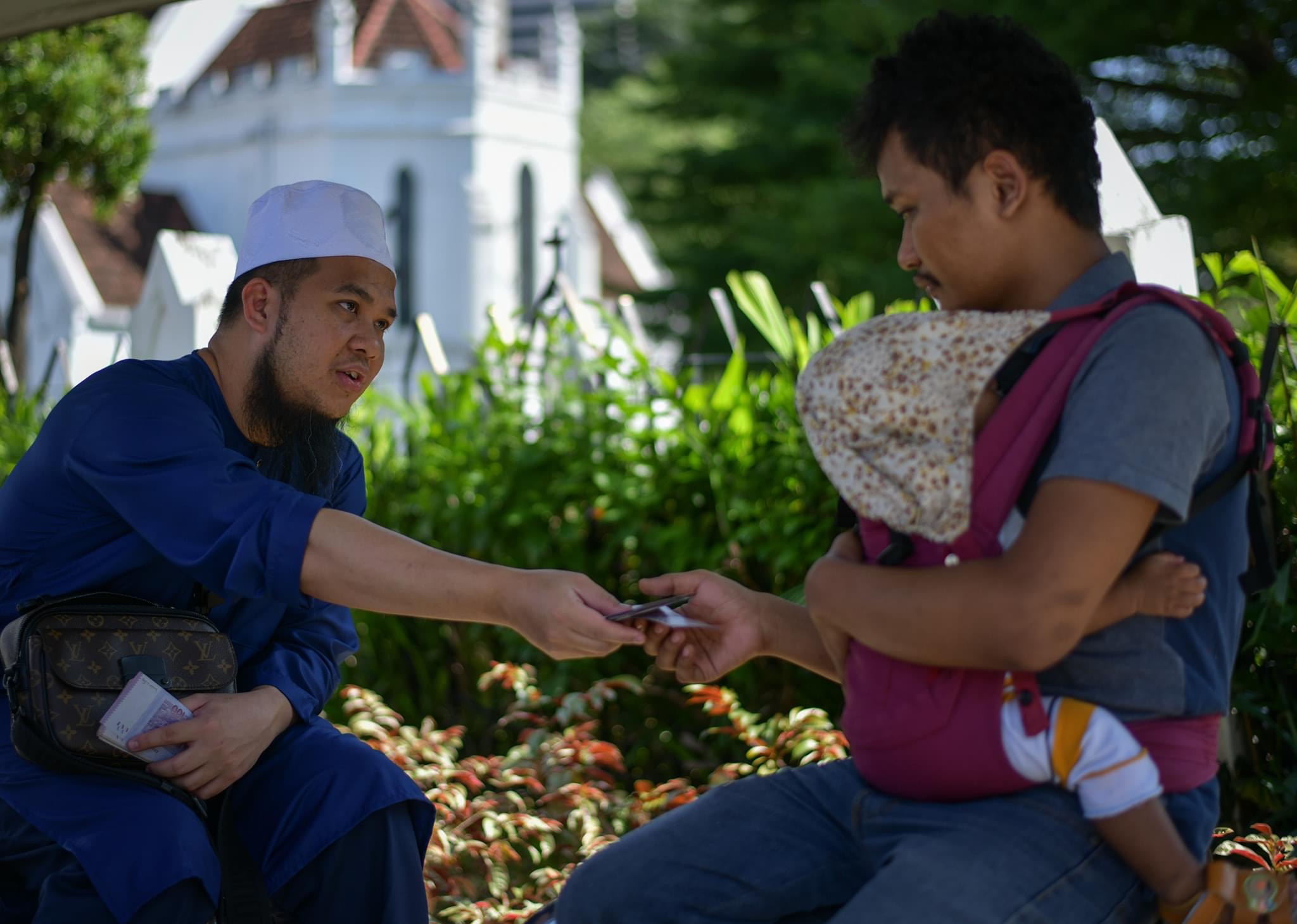 A video shared by celebrity preacher Ustaz Ebit Lew showed the unnamed man carrying his baby around while doing his delivery work.
According to Ustaz Ebit Lew's Facebook post, the father had to borrow his in-law's motorcycle (kapcai) to work as a food delivery rider to support his wife and baby.
Meanwhile, the wife is currently working at a clothing store.
"I felt sad when I saw a video of this brother carrying his child while working as a food delivery rider.
"They don't have enough money. He was crying when we met earlier today; I'm happy to be able to meet him," said Ebit Lew.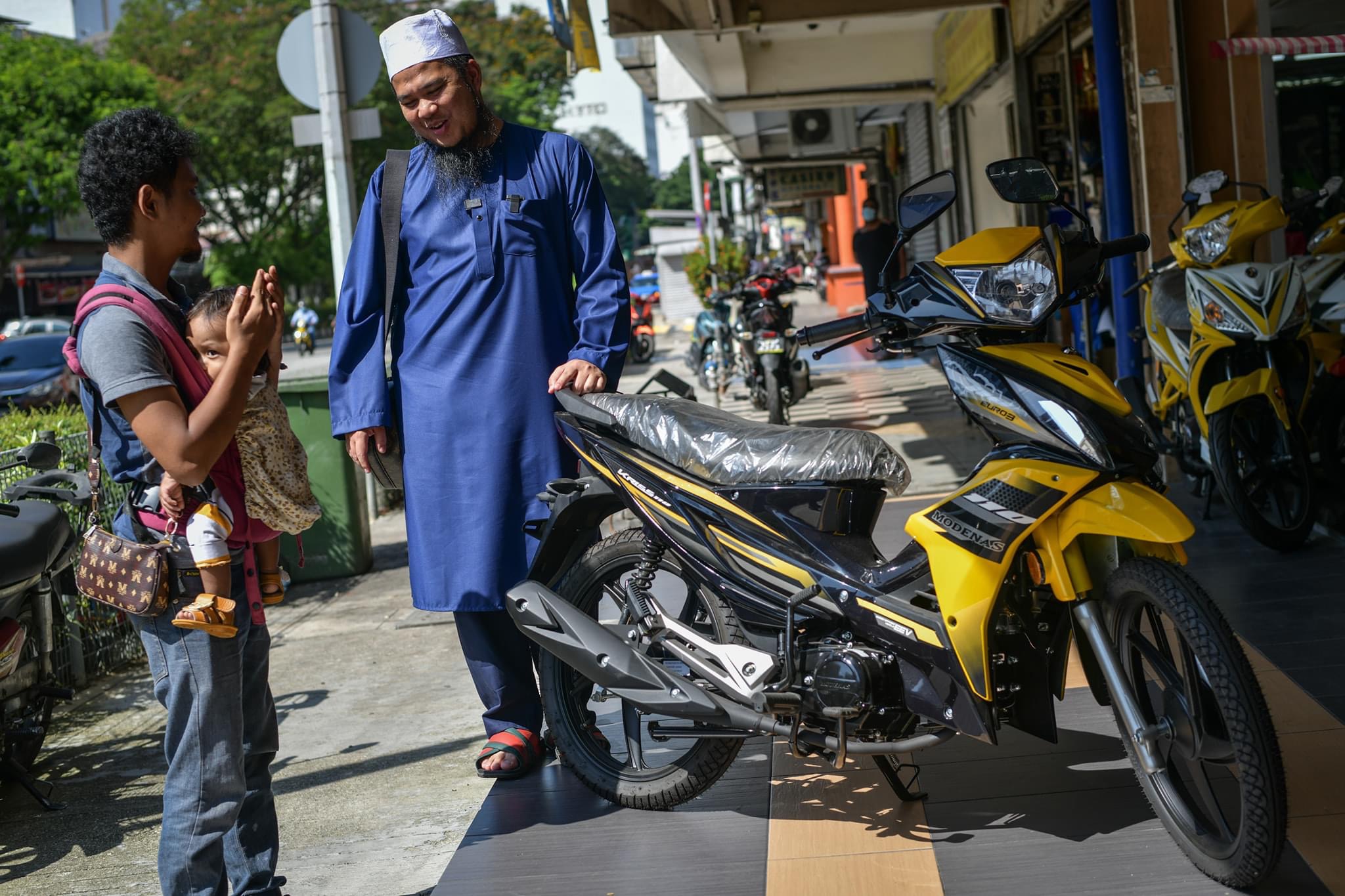 At the same time, Ustaz Ebit bought the man a new Modenas Kriss 110 motorcycle so he could return his in-law's bike. Ebit also requested the man to look for a nanny in which he offered to cover the monthly fee for free.
"At the point when we think we are struggling, others might have it worse.
"When he was given a motorbike, we can see his tears, and it makes us feel more grateful," added the preacher.