The dangerous trend of attempting to reach the 300 km/h speed limit on motorcycles has claimed another life in India.

 
There's been several incident where YouTubers and influencers in India been trying to hit the 300km/h mark solely for content purposes. 
Agastya Chauhan is a popular YouTuber in India with 1.25 million subscribers.
This time, a known Youtuber with 1.25mil subscribers, Agastya Chauhan, lost his life after attempting similar speed. 
The incident occurred on the Yamuna Expressway between Agra and Delhi in Uttar Pradesh. The 25-year old was riding his Kawasaki Ninja ZX-10R. As he was attempting to reach the 300 km/h mark , he lost control of the bike and hit a divider on the expressway.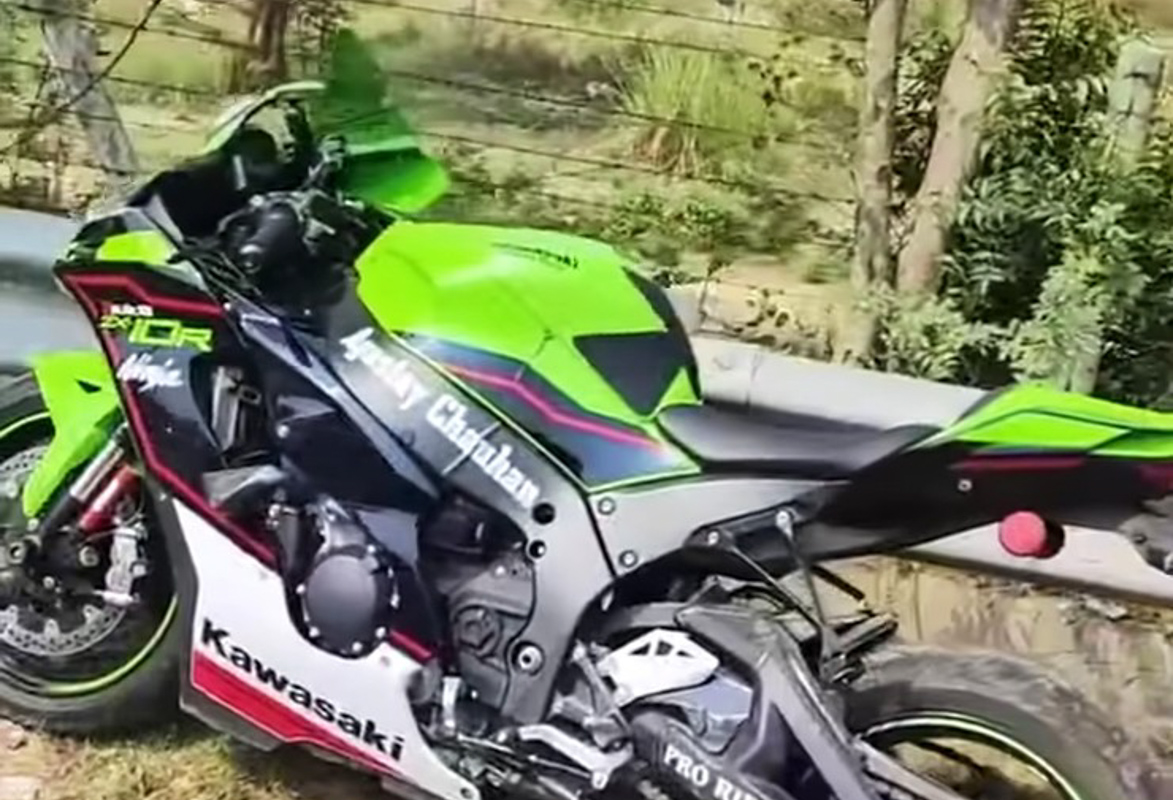 According to reports, the impact of the crash was severe with the YouTuber succumbed to a head injury and died on the spot. 
While some reports have claimed that Chauhan was an experiend biker, others suggest that he was simply a YouTube influencer who had been riding bikes for a long time and making videos on them. 
The Kawasaki Ninja ZX-10R is a powerful machine that features a 998cc, inline four-cylinder engine capable of generating a maximum power of 197.3 Bhp at 13,000 rpm and a peak torque of 113.5 Nm at 11,500 rpm. The bike is electronically limited to a top speed of 299 km/h for safety reasons.
(source: Times of India)