It's the weekend, the weather looks great. You've washed your motorcycle and it shines like it was new. Only thing left to do is ride.
Out on the highway, the early morning air is cool. Mist still hangs over the road and among the trees. Aahh… How nice it would be to be accompanied by some music, just like in the movies.
So here's our Top 10 Songs for Riding. No Despacito here! (Songs are copyrights of the respective artists.)
*NOTE: We do not condone listening to music through earphones as you ride. Instead, it's best that you do so through a Bluetooth headset installed on your helmet (example, Cardo, Sena) at a reasonable volume that does not perturb your awareness of your surroundings or your concentration on handling your motorcycle.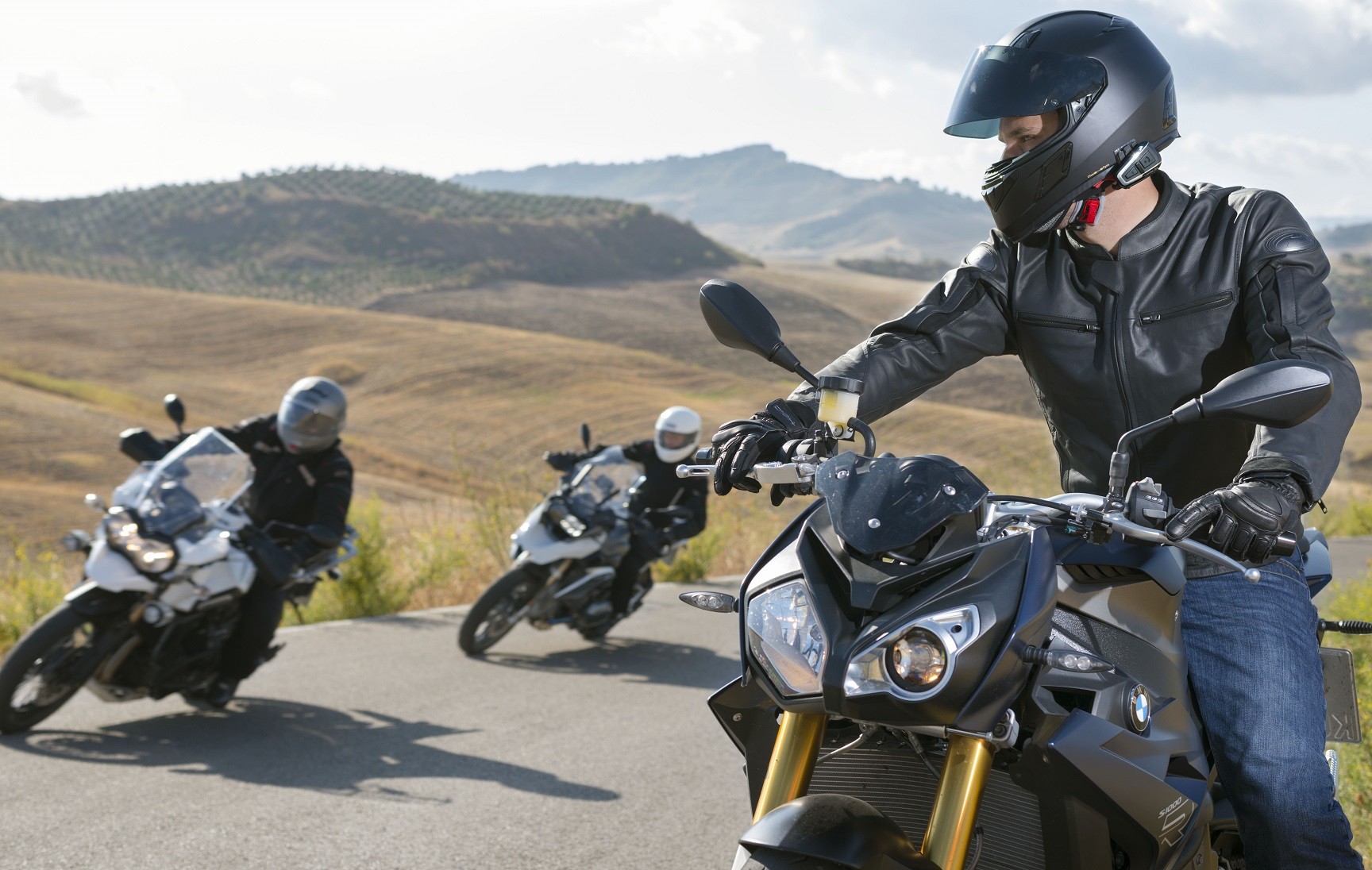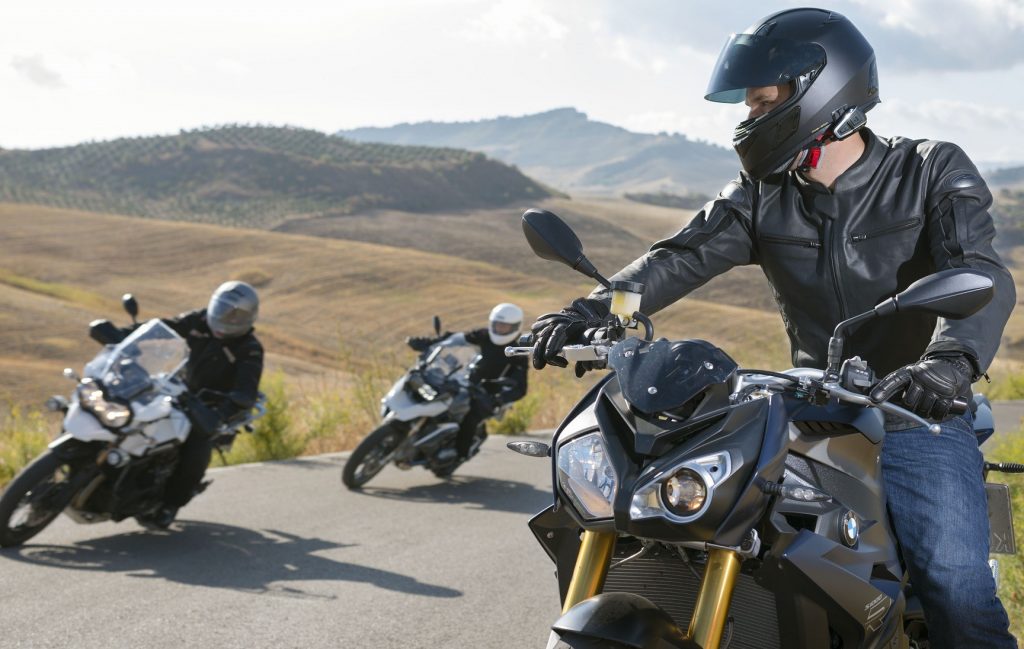 10. RIDE THE WIND
by Poison
While Poison didn't explain the lyrics, it was clearly apparent that Ride The Wind was written when frontman Brett Michaels had been smitten by motorcycles. The song starts immediately with, "Hearts of fire, streets of stone, modern warriors, saddle iron horses of chrome."
Poison had always been called glam rock's pretty boys but the song is certainly a nice tune, regardless.
9. WANTED DEAD OR ALIVE
by Bon Jovi
Likened to being a song on outlaws, or particularly the outlaw biker, who drifts riding from town to town, staying just a finger's length ahead of the law. Conversely, Bon Jovi attributes the song to their touring experience.
But the song's lyrics never fails to find a home in the psyche of bikers who sets out on long rides to discover himself. That's also why it's a favorite among movie makers.
"I'm a cowboy, on a steel horse I ride, I'm wanted dead or alive."
8. SLOW RIDE
by Foghat
Truth is, Slow Ride talks about getting it on. Not on a bike, no. (We haven't tried it either.)
But! Riding is sometimes like lovemaking, especially when you've got a sweet a ride and a never ending stretch of road. The powerful guitar riff and baseline does make you want to ride, anyway.
7. SWEET HOME ALABAMA
by Lynyrd Skynyrd
Some called it a redneck song, some called it racist, some says it's against racism, but Sweet Home Alabama never fails to lift your spirit.
Riding under a heavy rainstorm? Just yell, "Boo! Boo! Boo!" or scream, "Sweet home Alabama!" in your helmet and the rest of the way may just as well be sunny.
6. SHARP DRESSED MAN
by ZZ Top
That gutsy blues guitar riff and rumbling bass line are unmistakable, as if they emanate from the internals of an American V-Twin. Is it a coincidence since Billy Gibbons owns a huge collection of classic hotrods and Harleys?
A simple song, it talks about how ladies find rich, sharp-dressed men irresistible. In an interview, bassist Dan Hill said, "Sharp-dressed depends on who you are. If you're on a motorcycle, sharp leader is great."
Doesn't matter, 'cos we'll just kick our heels into the wind and ride everytime we hear this song.
5. TURBO LOVER
by Judas Priest
Turbo Lover may not be as famous as other Priet's songs such as You Got Another Thing Comin' or Breaking The Law, but it is a succinct reference to motoring. Halford wrote this song after his fascination for fast bikes and cars.
"Then we race together, we can ride forever, wrapped in horsepower," sang Halford.
But it's the musical arrangement of the song that evokes the image of crusing down the highway with the wind blowing against you that makes it a worthy inclusion.
4. RUSTY CAGE
by Soundgarden
First and foremost, RIP Chris Cornell.
This song is not, we repeat, is not about motorcycles.
However, it served as the intro to one of th baddest, bat poo craziest, most entertaining motorcycle racing game of all time called, Road Rash.
It's not the racing game like MotoGP or WSBK, but in one which you need to win by wrecking your opponents by kicking, backfisting, whipping with a chain, knocking their noggins' with a bat, while controlling your bike, and avoiding the cops, traffic and hazards. The opening video itself shows a bunch of hooligans performing all sorts of delinquent acts on motorcycles.
No, we don't condone violence and hooliganism, especially on motorcycles, but the game will certainly entertain you when you're trapped at home. Hey, that's the meaning of the song, after all – feeling claustrophobic and trapped.
Just make sure your kids aren't at home to learn a whole new vocabulary of colourful language.
3. BORN TO BE WILD
by Steppenwolf
No motorcycle-related song list is complete without this song.
Born To Be Wild is the song most associated with motorcycles ever since it was used as the opening song to the 1969 movie Easy Rider.
No better line speaks about going out for a ride to nowhere, "Get your motor running, heading out on the highway, looking for adventure, in whatever comes our way." "I like smoke and lightning, heavy metal thunder," echoes the sound of a Harley. while, "Like a true nature's child, we were born, born to be wild," speaks to every biker who looks at motorcycles as means of non-conformism.
By the way, the term heavy metal started with this song.
2. HIGHWAY STAR
by Deep Purple
This song should probably come with a disclaimer, because you'd probably be going way much faster than you should when you ride to it.
The song describes a man's love for his fast machinery, or more accurately, his lust for speed.
The intro of Highway Star sound likes when you're blipping the throttle as you warm it up. Then as the crescendo rises, you hold open the throttle against the clutch before launching the beast into the horizon when the song's first bar hits, and there's no stopping you until you hit "the speed of sound."
Masterfully written and performed, it's also considered as the first speed metal song, opening the way for Motorhead and Metallica, et al.
1. HIGHWAY TO HELL
by AC/DC
Superficially, the title Highway to Hell describes a person's journey into the afterlife in a tongue-in-cheek, if not in somewhat morbid manner. That's exactly the reason why Hollywood love to feature this song in their horror movies (Final Destination, for example), in a demeaning light. To the religious, the song is satanic. Well, the late Bon Scott sang, "Livin' easy, livin' free, season ticket on a one-way ride," in the intro, then going on to mention, "Hey Satan, paid my dues," in another, after all.
Truth is, Highway to Hell takes on an entirely different meaning if you knew what Scott was trying convey when he wrote the song.
There's a pub in the Australia where he and his friends would frequent for "a few drinks," and outside this pub was a long stretch of road where there was "No stop signs, speed limit." Drunk customers would blast up the road, "Nobody's gonna slow me down," and ended up crashing, more often than not fatally.
On the other hand, lead guitarist extraordinaire and people's hero, Angus Young, dedicated Highway to Hell to their punishing US show schedule.
But no matter what conviction you may hold or what the song means to you, no riding/driving/road trip song list is complete without this eternal (pun unintended) classic.