After nine decades of dominance in the Indian market, the much-awaited 2023 Bullet 350 is finally here, and it has everyone talking.
powering the 2023 Bullet 350 is the the same 350cc engine that currently powers its siblings: the Meteor 350, Classic 350, and Hunter 350.
the 2023 Bullet 350 pays homage to the model's heritage but with a mix of modern technology.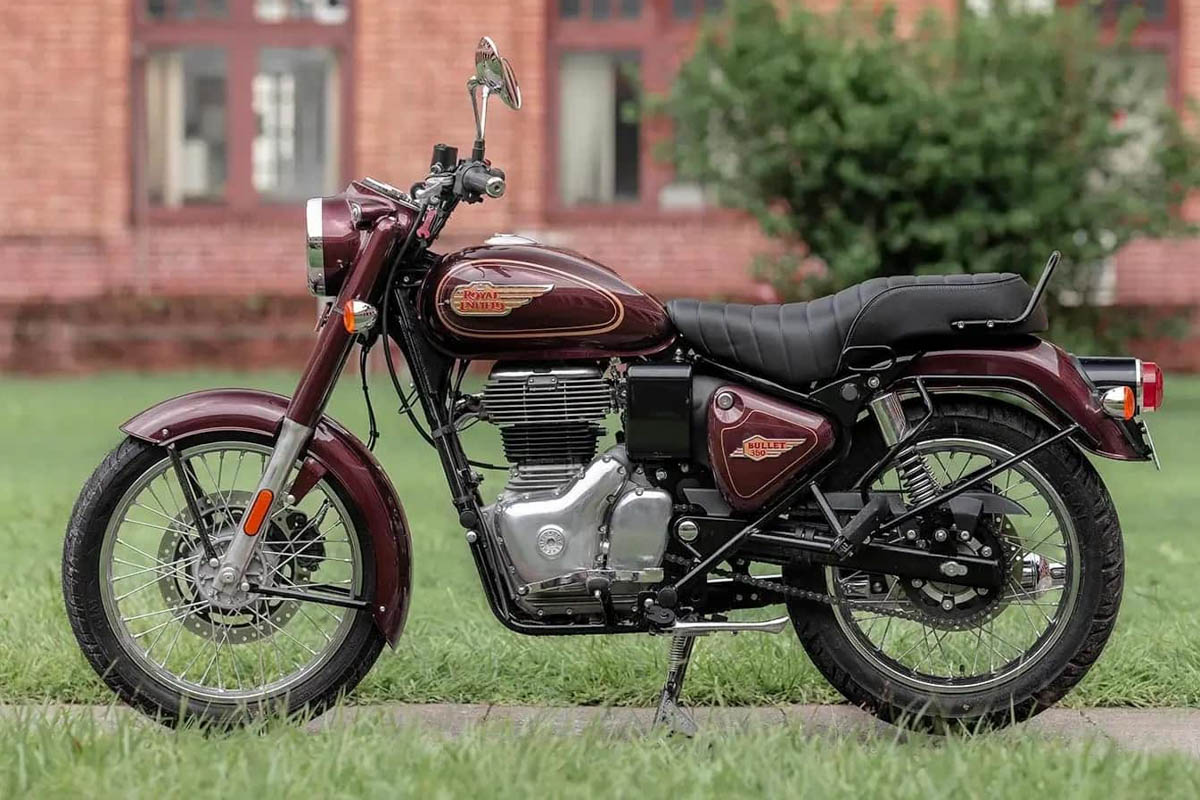 A Nod to the Past
"The 2023 Bullet. New heart. Same beat," says Royal Enfield about their latest Bullet 350. The model pays homage to its rich past while standing toe-to-toe with modern design and technology. It's clear that Royal Enfield took inspiration from its fanbase. The company recently asked people to share their cherished memories with previous Bullet models, and those stories seem to have influenced the latest Bullet's introduction film.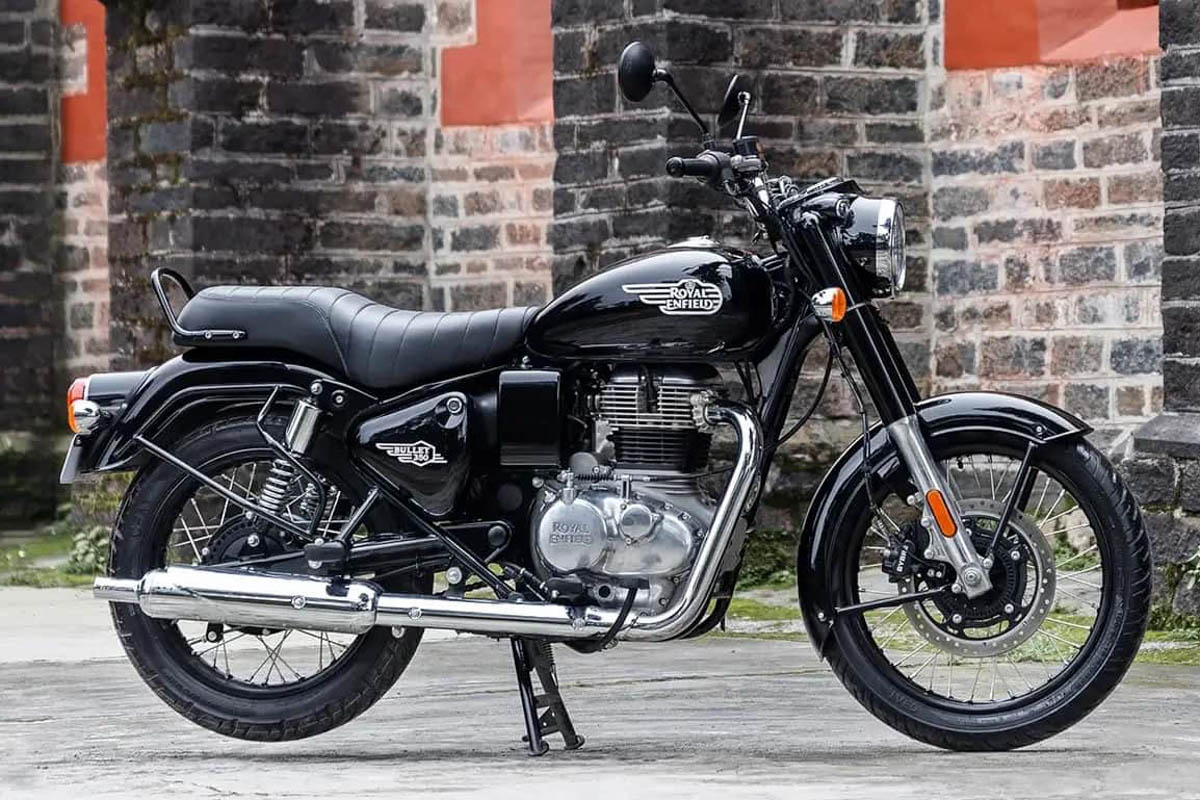 What Powers It?
At the heart of the new Bullet 350 lies the same 350cc engine that currently powers its siblings: the Meteor 350, Classic 350, and Hunter 350. The engine is known for its reliable performance, enough to give riders the confidence for long road trips and daily commuting alike.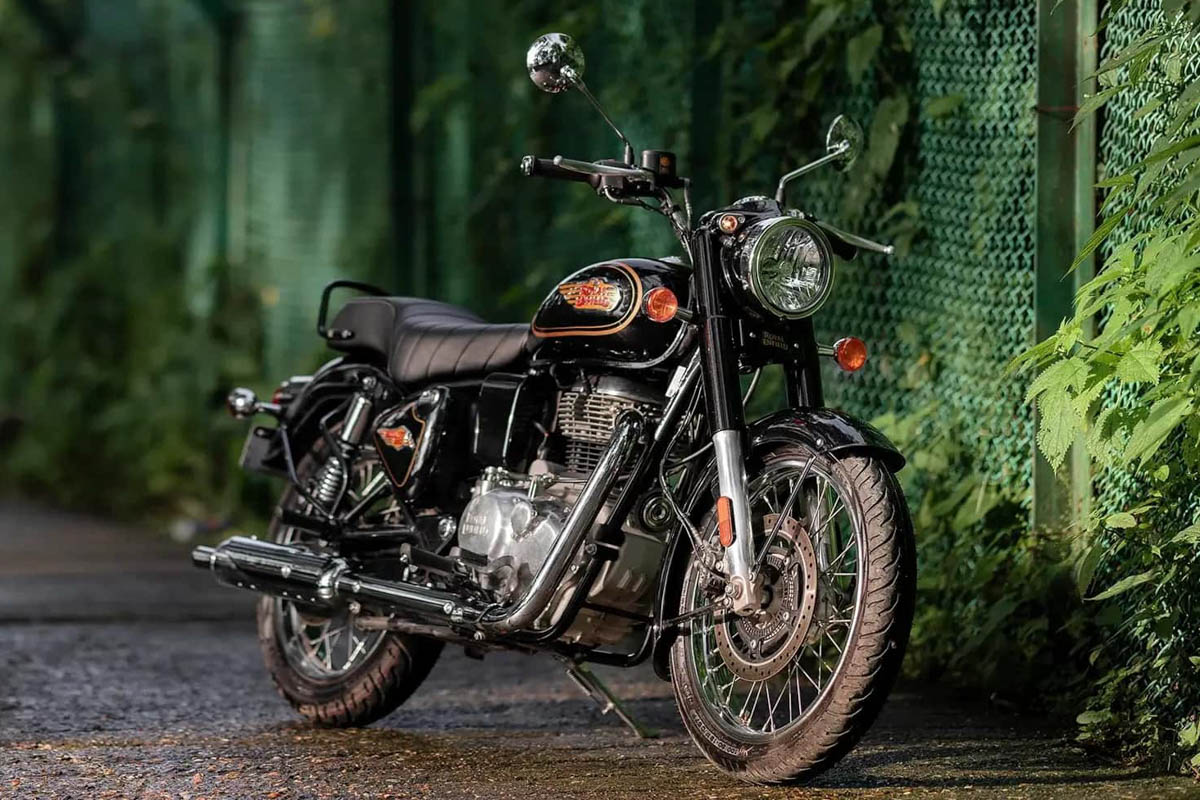 Built for the Rider
Safety hasn't been compromised either. The Bullet 350 comes equipped with dual-channel ABS, ensuring better control during sudden stops or tricky road conditions. One of the most striking features is its instrument panel. It marries analogue and digital displays into a unique rounded triangular form that is not just practical but also elegantly designed.  
For comfort, Royal Enfield claims to have improved the bench seat to offer better under-thigh support for riders, regardless of the type of journey they're on. In today's digital age, a USB port next to the clutch lever on the left handlebar is an intuitive addition for charging smartphones and other devices on the go.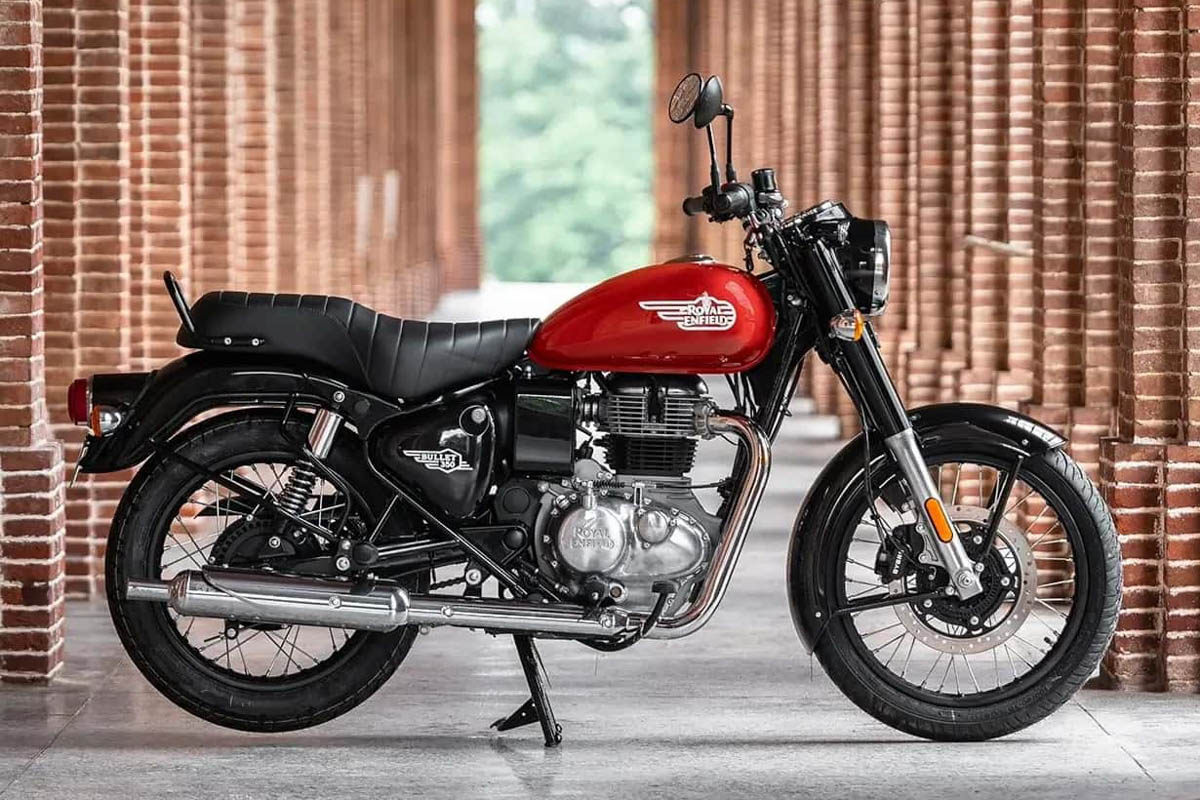 Colour 
When it comes to customisation, there are options aplenty. The basic model is available in Military Black or Military Red  but if you're willing to spend a bit more, you can opt for the Standard trim, available in Maroon or Black. For those who prefer the crème de la crème, the premium Black Gold is also available.