Malaysia will now have one BMW S 1000 RR HP4 Race.

The bike was delivered to her owner last night.

It will see track action soon.
The one and only BMW S 1000 RR HP4 Race in Malaysia was delivered to her lucky owner last night.
The handover ceremony was carried out last night by BMW Motorrad Auto Bavaria in their new showroom in Ara Damansara. Owner Mr. Mark Chew was present to unveil and receive the mock key for the bike numbered 162/750.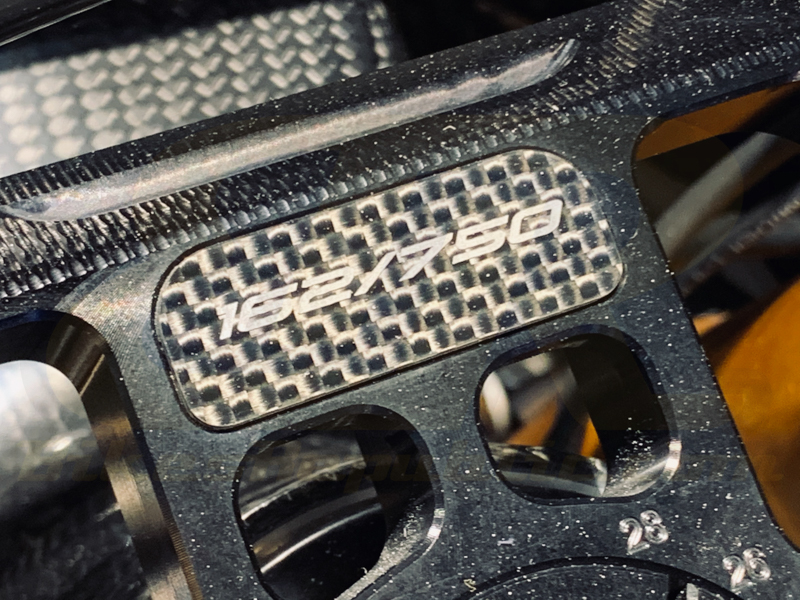 BMW Motorrad introduced the HP4 Race to showcase their engineering prowess in building high performance bikes. Working hand-in-hand with a number of specialists, the HP4 is a study in creating an ultra-exotic superbike that's chockful of components and materials this side of World Superbike and MotoGP.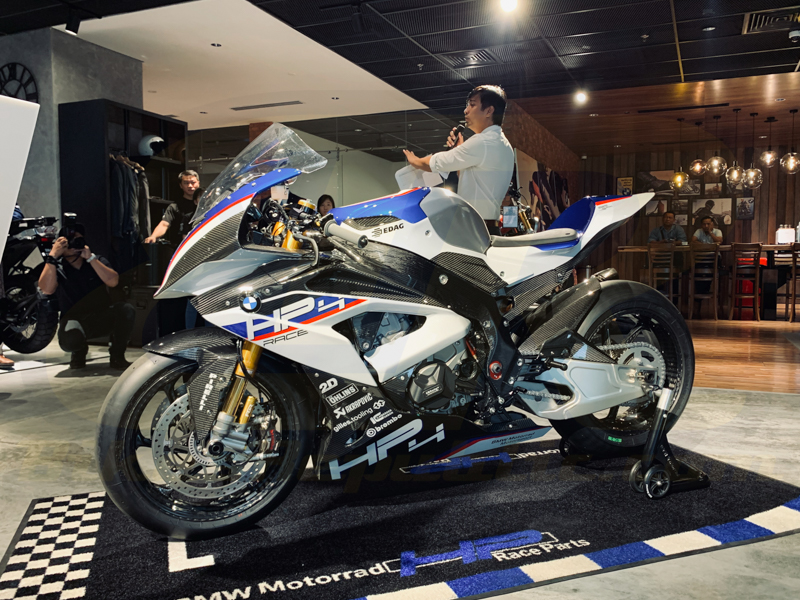 Where do we begin?
The obvious place would be the engine. It may reside in a bike with the S 1000 RR silhouette, but it's actually rather different from the standard unit. For example, it produces 215 hp at 13,500 RPM and 120 Nm of torque at 10,000 RPM. Compression ratio has similarly been bumped up to 13.7:1, necessitating the use of a minimum of RON 98 petrol.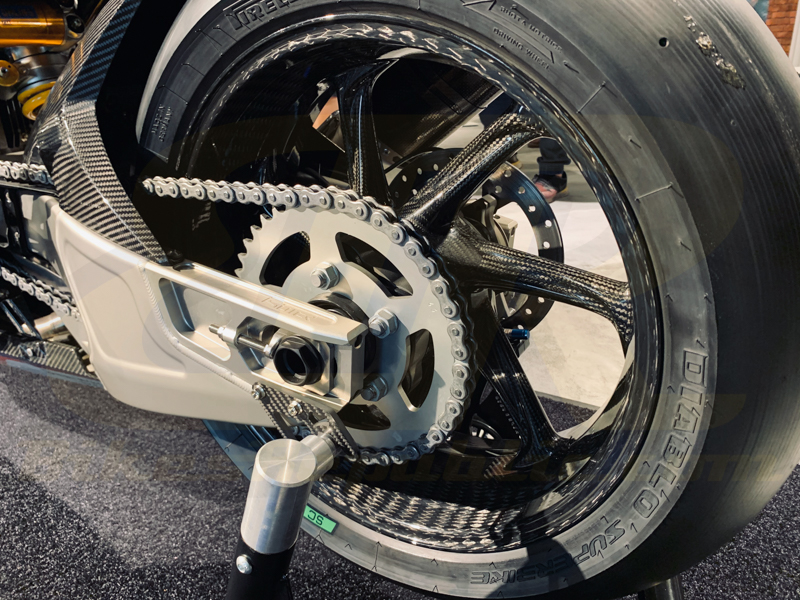 To handle all that power and abuse, the transmission has straight cut gears for 1st, 2nd, 4th, 5th and 6th speeds. The shift pattern follows that of race bikes, of course i.e. 1 up, 5 down. The package even includes a combination of 3 front and 5 rear sprockets of different sizes.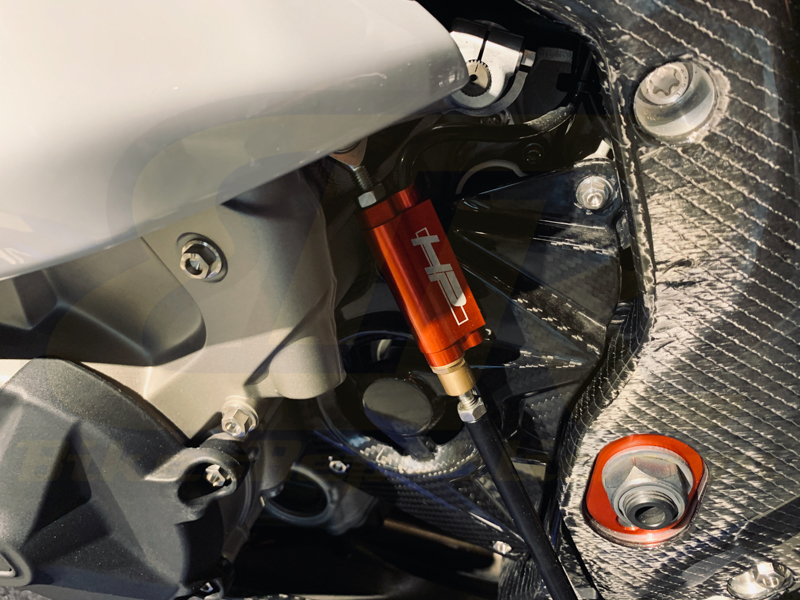 The bodywork is entirely carbon, including the self-supporting tail unit. The front mudguard and inner splash guard are also carbon. Using the black stuff cuts weight down to just 146 kg dry, and 171 kg ready to roll.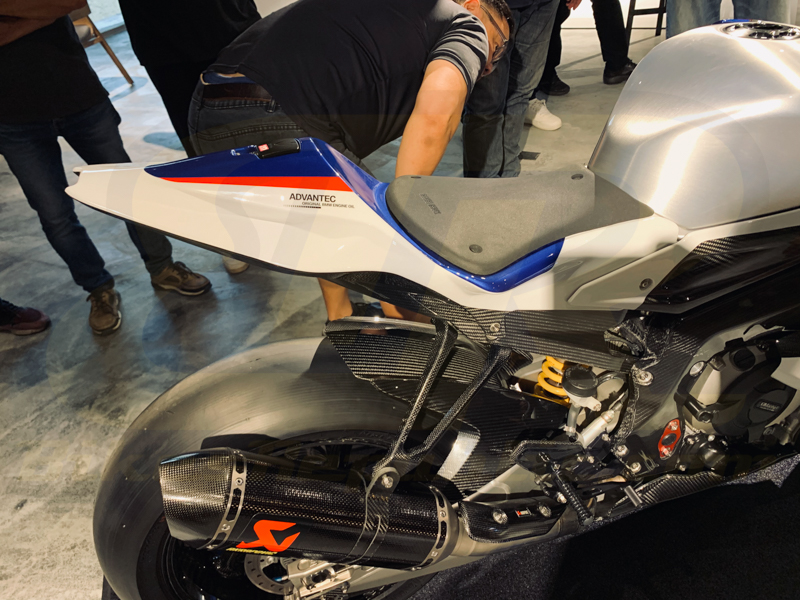 Speaking of carbon fibre, even the frame is made from the lightweight material, and weighs only 7.8 kg. But carbon fibre is stronger than steel, which means it doesn't flex as much. That's good when the bike is straight up, but how so when it's cranked way over in a corner. BMW overcame this by designing in some flex to absorb shocks.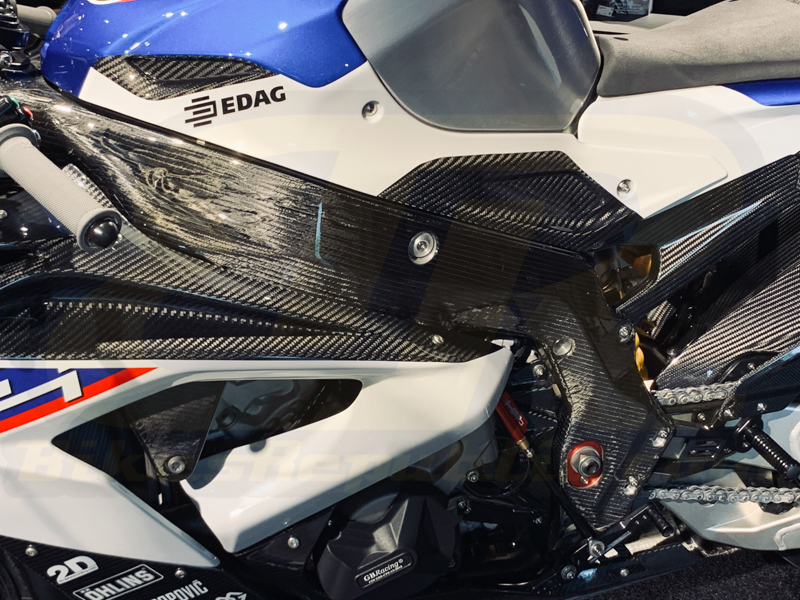 Running gear consists of great stuff, too. Everyone's attention will first be diverted to those jaw-dropping wheels. Yes, they're made of carbon fibre, too. As the eyes move up, they'll be caught by the GP-spec T-floating Brembo brake discs and GP4-PR monobloc calipers. These calipers feature titanium pistons. The rear brake caliper also has a caliper with 4 titanium pistons.
The front is suspended by Öhlins FGR 300 World Superbike forks. these fork legs are rotatable, enabling front tyre change without removing the brake calipers. At the back is an Öhlins TTX 36 GP WorldSBK-spec shock, which is attached to a swingarm made by Suter. (Suter is a frame and racing components specialist who entered Moto2 a few years ago.)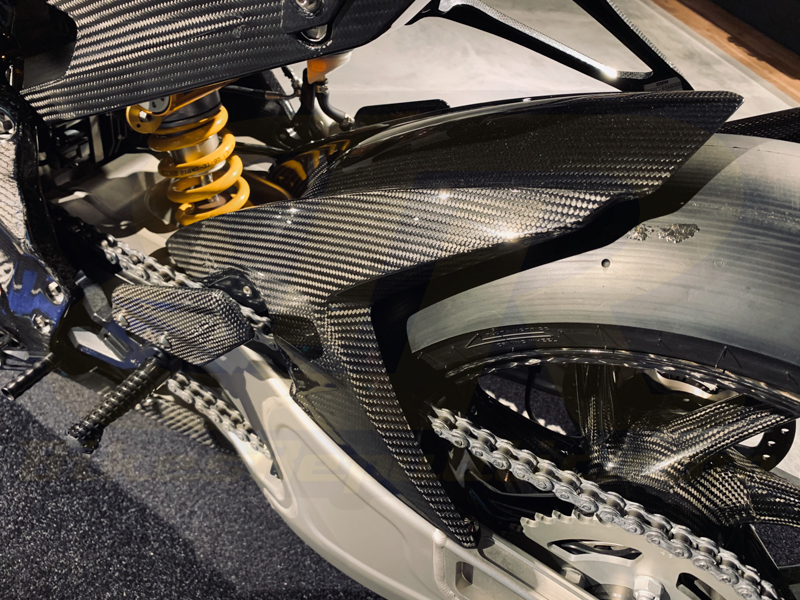 Up top, an eccentric carrier allows the steering head angle, hence the rake can be adjusted by a maximum of 1-degree in 0.5-degree increments from 24.5 degrees. As such, the trail is also adjustable between 95 to 112 mm.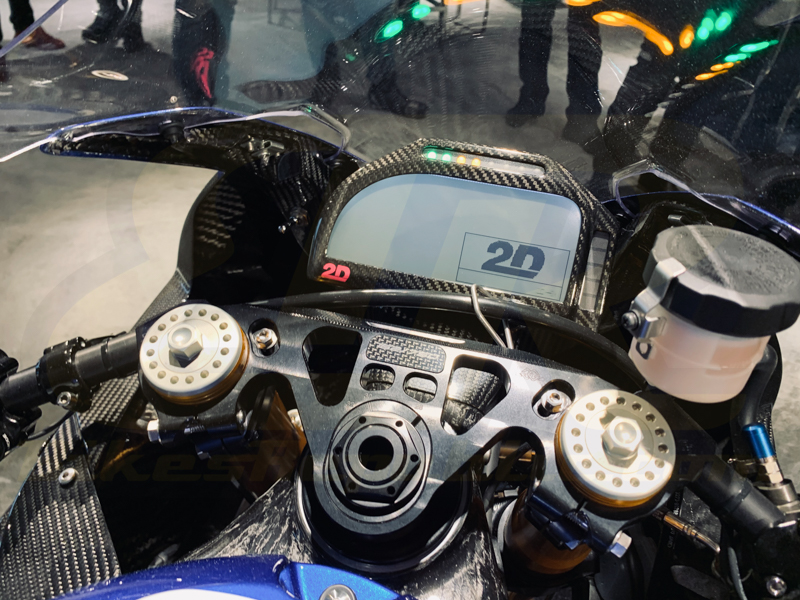 It's definitely a bike for those who dare to dream. "I've always wanted a bike like this since I was a kid," said Mark Chew. "I've already got a Ducati V4 S, but the HP4 Race is something truly exotic."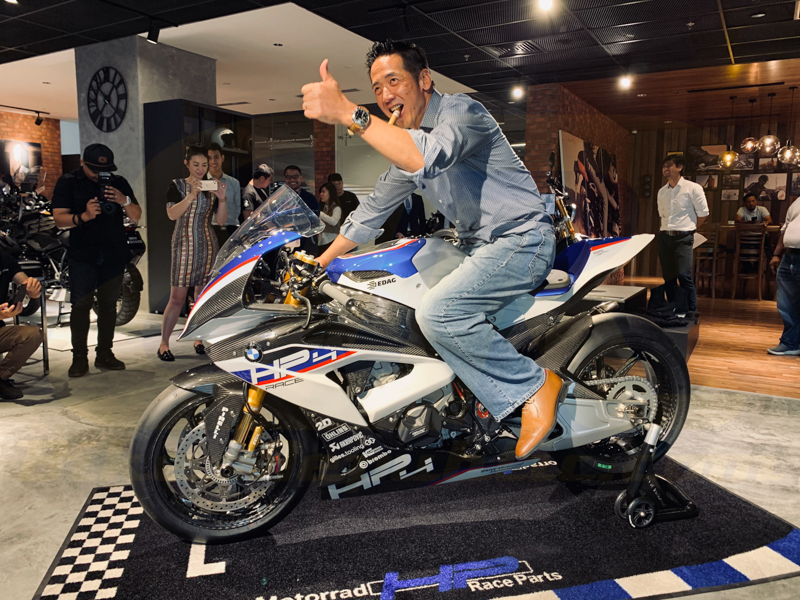 Mark had raced professionally 20 years ago but is now a regular of SBR Trackdays at the Sepang International Circuit. "Yeah, I can't wait to take this bike down to the track. The earliest trackday will be in early March." "I really appreciate the support given by Auto Bavaria, as they will send a team of mechanics to help me understand and setup the bike. Plus, they will also help me with the 2D GPS data acquisition system which will tell me where I should go faster."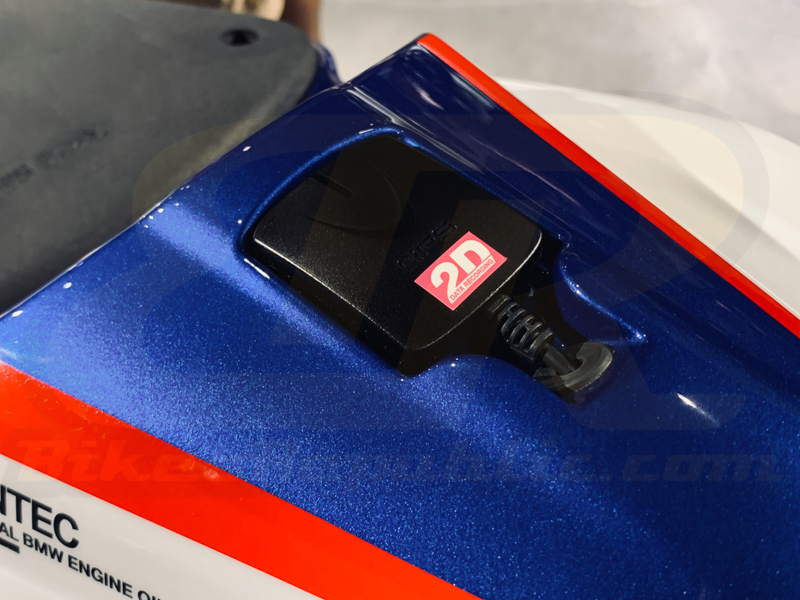 That's truly nice to hear, rather than have the bike sitting in a glass case or in the living room.
PHOTO GALLERY