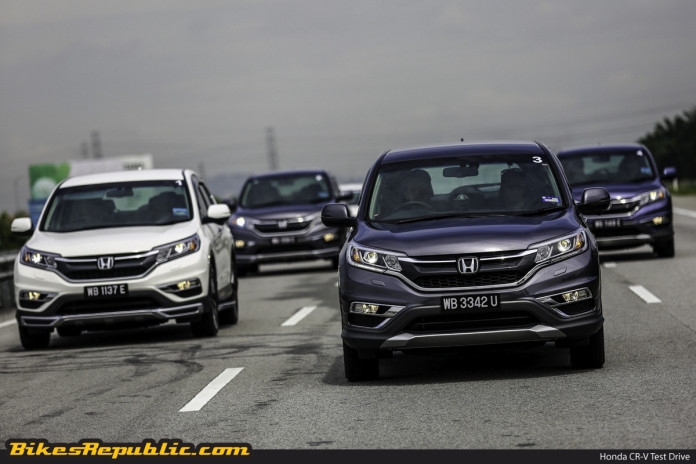 SEASONED readers would know by know that we are no strangers with the Honda CR-V crossover. Having driven both the pre-facelift and face-lifted model since its introduction, we found very little wrong with the fourth generation Honda CR-V, and it stands as one of our top favourites in the mid-sized crossover SUV segment.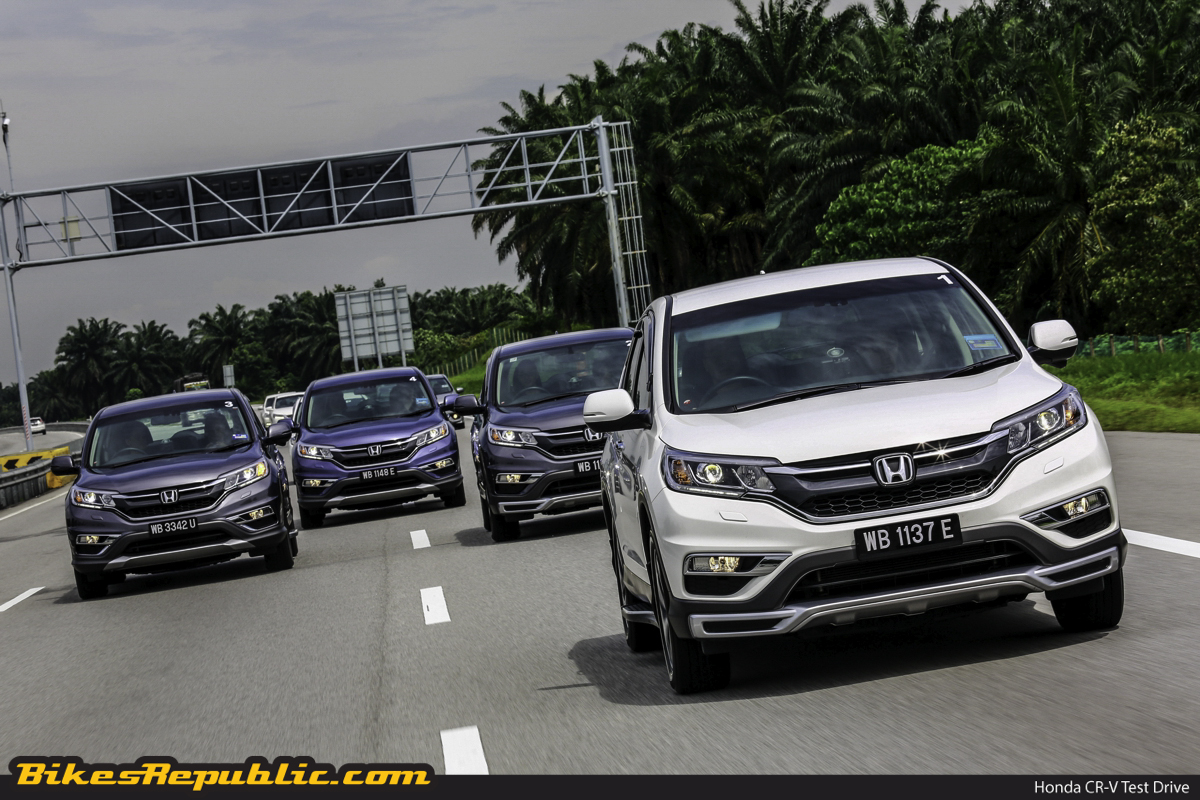 But of course, the folks at Honda Malaysia knew this well, but the firm saw that there was more to the CR-V that meets the eyes of many, especially when presented to a different sort of buyer. Times have changed and besides the traditional soccer moms and working parents, the CR-V's crowd of buyers now include a new set of non-traditional buyers – slightly younger folks with active and adventurous lifestyles.
All it takes to understand this sort of buyer is a two-day roadtrip from Damansara to Port Dickson and back that covered not just the usual urban and highway roads, but also a series of twisty back roads and several stints of the beaten path. Honda's rationale behind this was the fact that many of these individuals spend their weekends indulging in adventurous hobbies like watersports by the beach or a night out with nature in a campsite. Whilst this may sound like a job for a proper 4×4 SUV, the refreshed and all-wheel-drive-equipped variants of the CR-V we piloted in this seemingly rigorous two-day drive yielded some surprising results.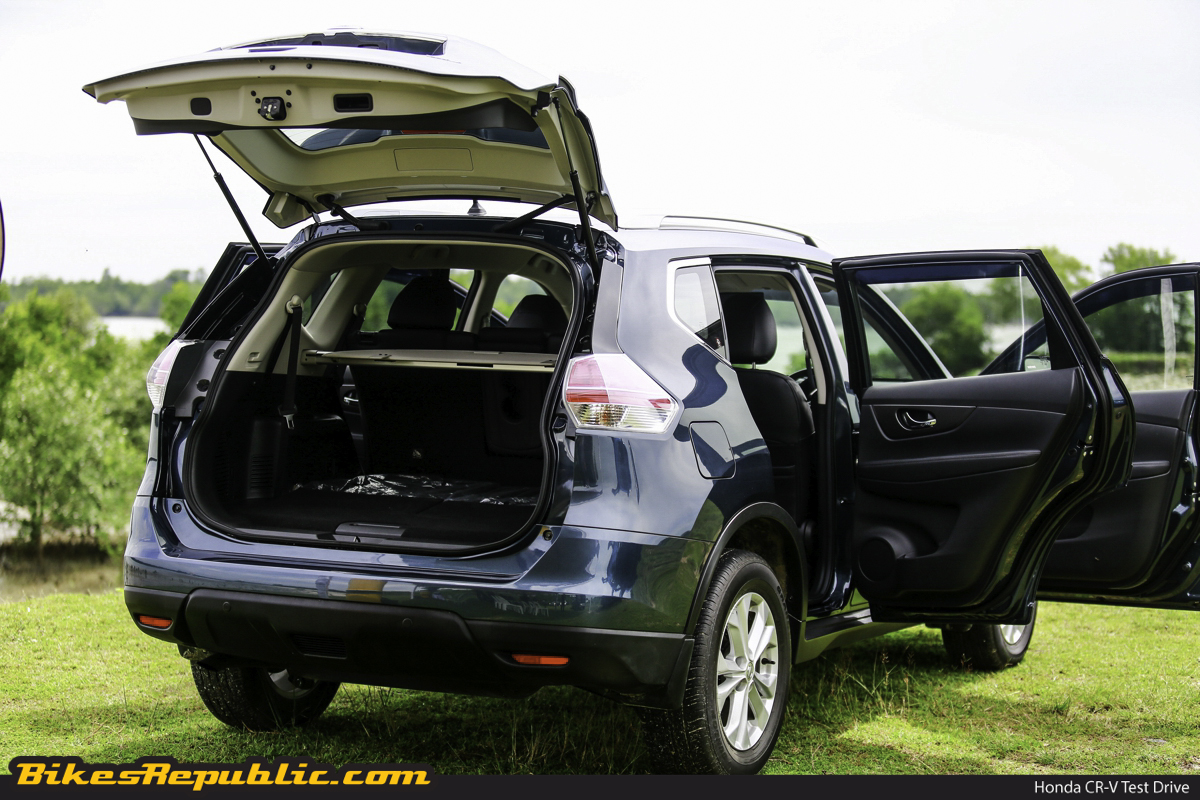 When the refreshed model was introduced last year, Honda rolled out two all-wheel-drive (AWD) variants – the mid-range 2.0-litre and the range-topping 2.4-litre. Both featured Honda's acclaimed i-VTEC four-cylinder petrol engines paired with five-speed automatic transmissions that have proven time and time again to be one of the segment's best mills in terms of performance and efficiency.
Though the base 2.0-litre front-wheel-drive model is the most frugal in the CR-V's three-variant range at 7.7 litres/100km, the mid-spec's 8.2 litres/100km and high-spec's 8.5 litres/100km claimed fuel economy figures are respectable for a crossover of this size to say the least, meaning you'd still be able to cover a lot of miles at a lower costs with any of the three. But if we had to choose one, our top pick was of course the mid-range 2.0-litre AWD model as it offered the best compromise between base and range-topping model.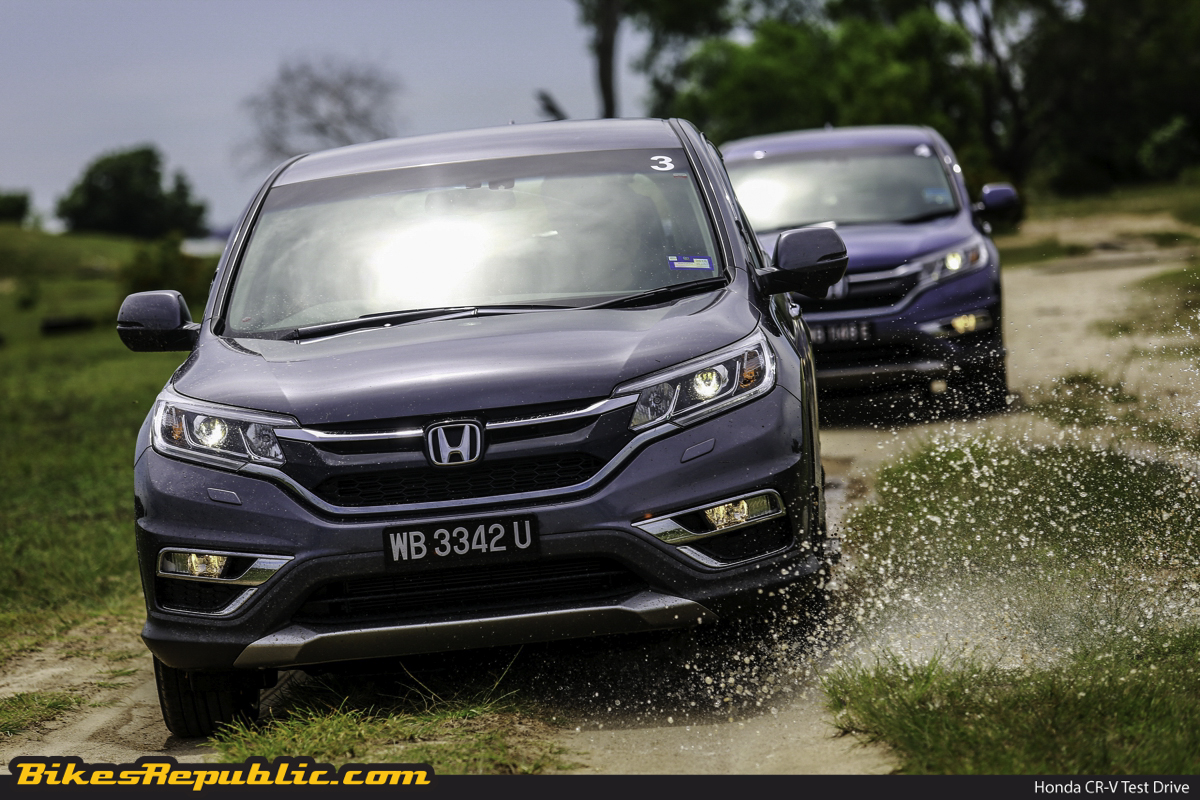 But of course, the biggest draw here is the CR-V's abundance of space. The rear seats can be easily folded down by just pulling two small levers in the boot, expanding the standard capacity of 589 litres to a whopping maximum of 1,146 litres – both are larger than any of its nearest rivals in fact. Loading an assortment of large-sized weekend gear ranging from mountain bikes to golf bags or even camping gear is made easier as well thanks to the low load lid. Furthermore, this abundance real estate also negates the need to purchase expensive external roof-mounted racks or cargo boxes too.
Despite these utilitarian abilities, the CR-V is still an excellent passenger car as well. Space all-round in the cabin is equally abundant too as it offers decent amounts of head, leg and movement rooms for just about anyone. For us though, we loved the signature and intuitive dashboard design and layout, not to mention the rich array of creature comforts primed here too.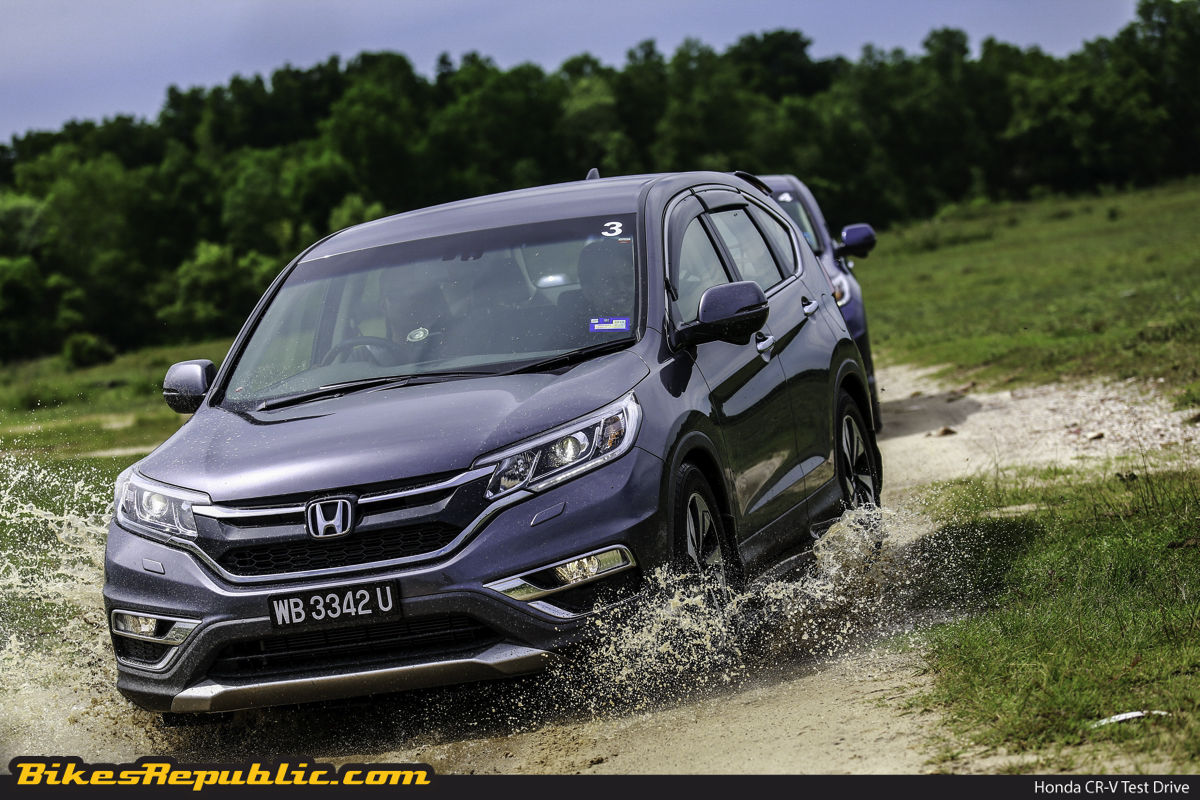 All variants comes equipped with the 5-inch multi-info display mounted top-centre, dual-zone automatic air-conditioning with rear air vents, steering-mounted audio and Bluetooth handsfree controls, as well as eight-way powered driver seat adjustments. But opt for the range-topping 2.4-litre variant and the package added with a HDMI socket to mirror-link your iOS device, as well as steering-mounted paddle-shifters for the transmission. Regardless of which variant you opt for, there's little wrong with the creature comfort package in all of them, which should complement even the most active or the most rugged weekend activities you could possibly indulge in.
Then comes the way the CR-V drives, which is one of this crossover model's top hallmarks. For a mid-sized crossover, the Honda CR-V felt decently agile when tackling a set of twisty back-roads leading up to Port Dickson via Sepang in our drive – perhaps a typical situation many active lifestyle individuals would face. While it is no Civic or Accord here, the crossover's high-riding suspension and dampers felt well balanced whilst the electric power steering means that even ladies would have no trouble mastering it.
As an on-road car, the CR-V is nothing short of excellent, but when taken off the beaten path, things get pretty interesting to say the least. The semi-active AWD system means power is sent to the rear wheels only when deemed necessary. The typical soccer mom or working parent will likely never utilise this feature fully but weekend adventurers will, especially for those trips across some dirt trail roads towards that favourite beachfront of yours.
Truth be told, the CR-V wasn't built to conquer serious off-road obstacles like steep gullies and deep ditches. But even when we charted across some soft beach sands and rough unpaved gravel roads like the ones leading in and out of Pulau Indah, Klang – apparently a hotspot for paramotor flights – the CR-V took them with great stride. The high-travel suspension meant that you could conquer these in high levels of comfort, and the only limiting factor here were the grip levels offered by the standard on-road tyres wrapped around its stylish 17-inch alloy wheels (18-inches for the range-topping 2.4-litre instead).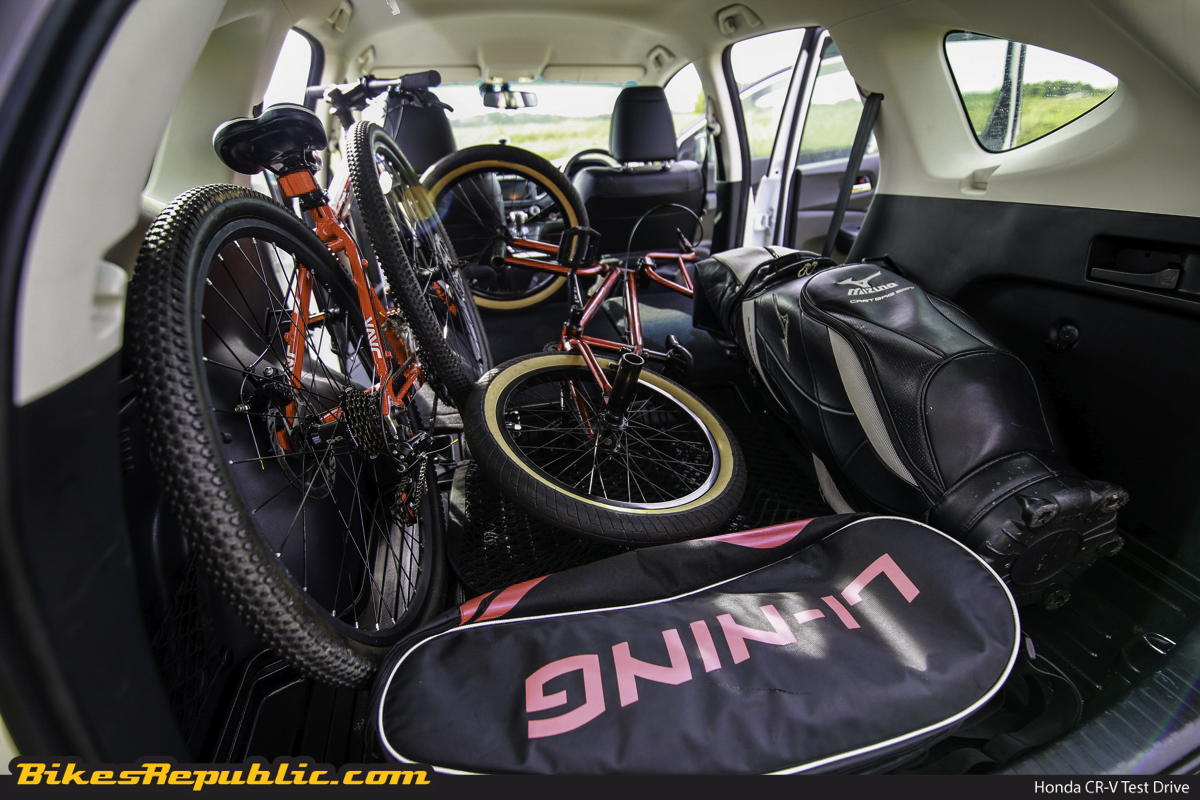 Perhaps the ultimate silver lining in the CR-V's package for weekend adventurers lies in its unrivalled offer of safety. Typically of any Honda, all variants offer ABS + EBD, stability control and ISOFIX childseat points as standard. Whilst the mid-range 2.0-litre variant makes do with just four airbags lining the cabin, the range-topping 2.4-litre variant gets six in total instead. The latter's package is enhanced even further thanks to the addition of a neat camera-based blind-spot info system as well that's lifted straight out of the range-topping Accord saloon.
Practical, safe and surprisingly very capable, the Honda CR-V is not your average soft-roader indeed. Even for non-traditional buyers, this crossover's ability to meet and exceed their demands is impressive to say the least. All that's left is the question of whether one is willing to invest the money the AWD-equipped CR-V variants rightfully commands on-the-road – RM153,300 for the 2.0-litre and RM172,600 for the 2.4-litre.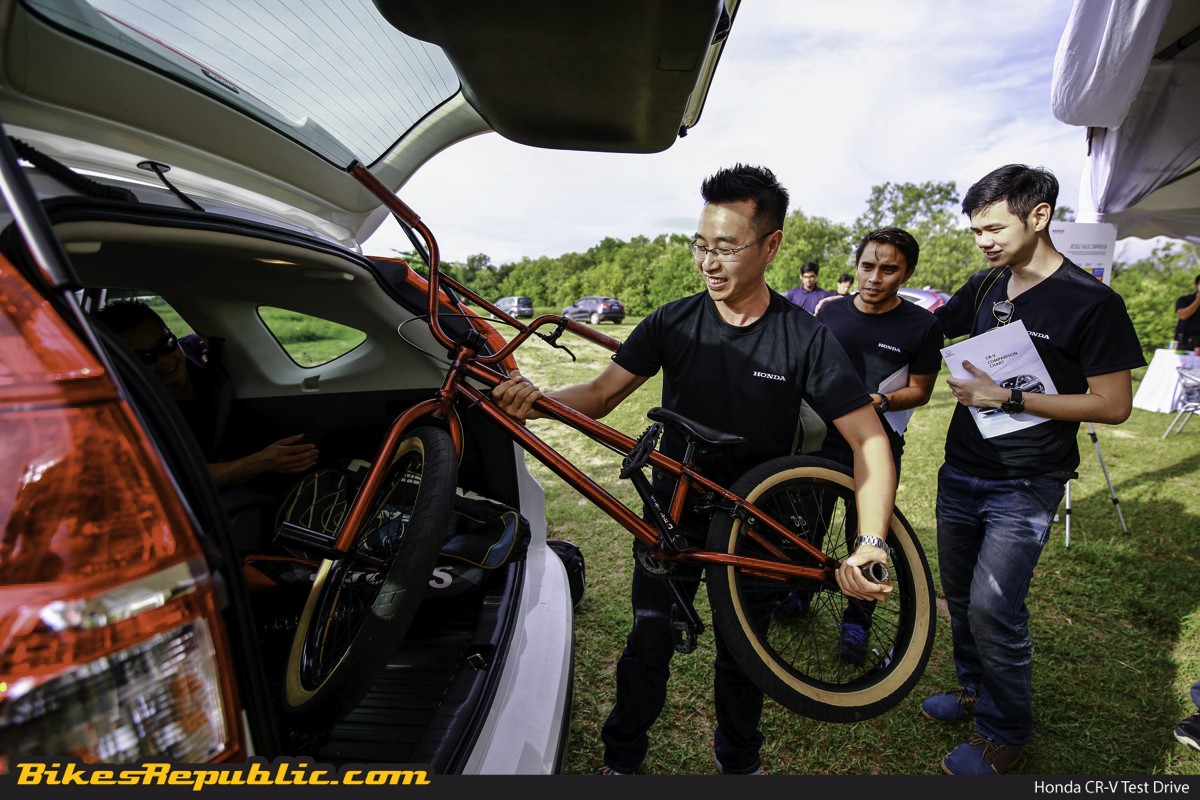 Steep as they may be, the inclusion of an enticing after-sales program – an area many of Honda's rivals fail to match up to – offsets that. It includes a five-year unlimited mileage warranty plan plus Honda's six free alternating services package up to 100,000km.
CRV Comparison click here
C-RV ResaleValue click here
Gallery