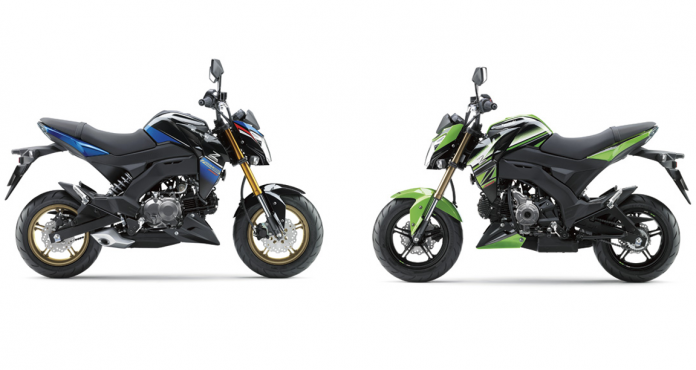 Kawasaki Z125 pro mini-moto gets treated with special new colour schemes.
Now here's something our colleagues at our sister site MotoMalaya.net recently scooped. It appears that Team Green has treated its Z125 Pro mini-moto with a series of special new colours in Japan.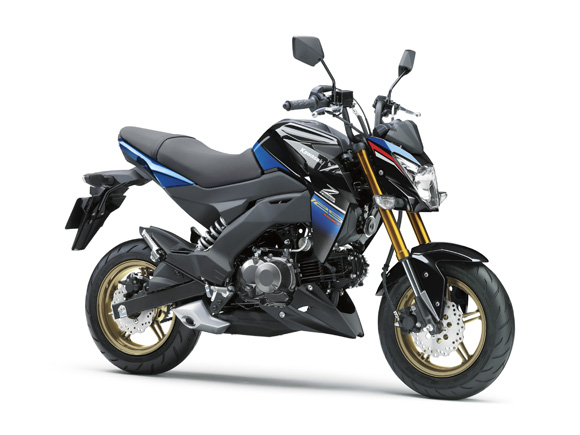 The first of which is this tasty two-tone Candy Plasma Blue and Metallic Spark Black scheme. Adding further to this scheme are the gold-painted alloy wheels and gold-finished stanchions for the upsidedown front forks as well.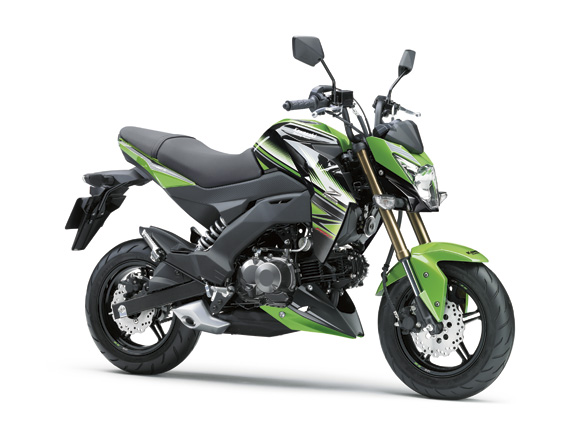 For those wanting a racier edge, Kawasaki have even prepared a KRT (Kawasaki Racing Team) edition livery for this pint-sized supernaked. This should entice any Kawasaki race fans into the Z125 Pro's favour indeed.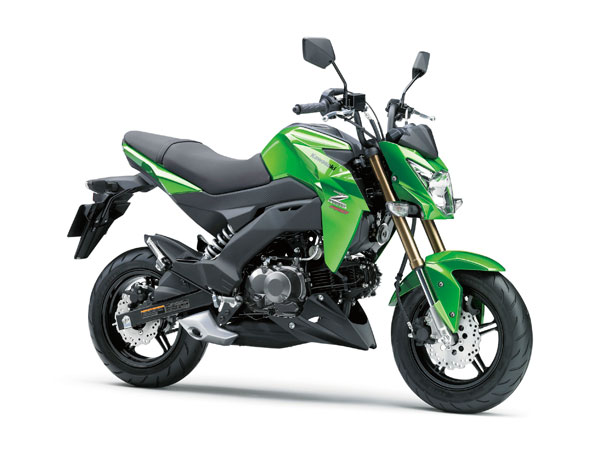 The Kawasaki Z125 Pro has been on sale in our market since early this year where it replaced its highly popular predecessor the KSR Pro. The Z125 Pro is powered by an air-cooled 125cc single-cylinder primed with electronic fuel injection, thumping out 7.8hp and 9.6Nm of peak torque.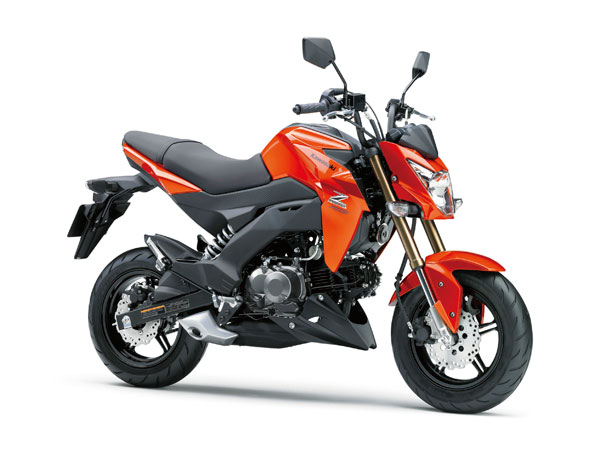 Besides the upsidedown front forks, the chassis is also brimmed with a decently large 7.4-litre fuel tank and all-round disc brakes, with the Z125 Pro boasting a feather-light claimed kerb weight of just 101kg.
The Kawasaki Z125 Pro is currently on sale with a basic sales price of RM9,900 without GST. Said price sees it slotting in between its rivals the Benelli TnT 135 and Honda MSX 125 (aka Grom) that were just launched locally earlier this month.