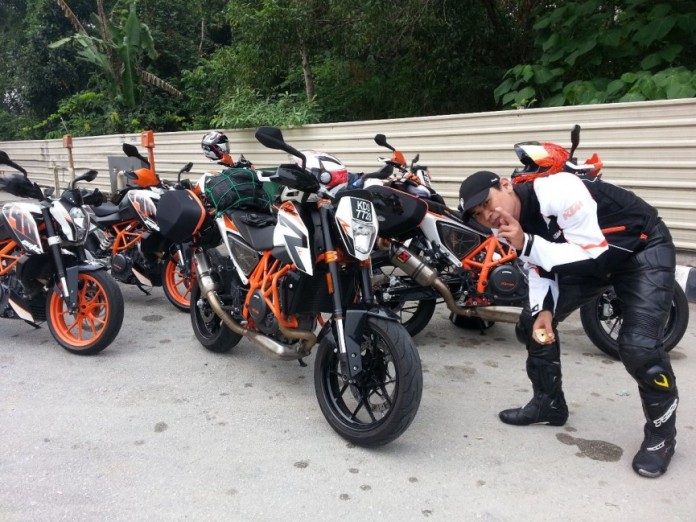 KTM CKD organised a Five mountain Santai Ride for a few selected media and we were one of the lucky few that was selected, naturally.
The plan is to ride over five mountains or hills as some of them is officially called, Genting Highland, Fraser's Hill, Cameron Highland, Puncak Titiwangsa and lastly Gunung Jerai before returning back to Kuala Lumpur all in four days.
Three types of Dukes were on hand to be ridden as we rotate between the three, the 690, 390 and the 200.
Yesterday was the first day where we actually covered the longest distance of the four day ride. Slightly over 300km covered as we rode off from the BHP station at the start of the Karak Highway up to Genting Highland for breakfast at the "famous" Coffee Bean and Tea Leaf.
After the breakfast break we were off to the second "mountain", Fraser's Hill for lunch through Ulu Yam.
Done with lunch, it was a good stretch from Fraser's Hill down to Sungai Koyan and climb up again to Tanah Rata in Cameron Highlands where we stayed overnight.
The word "santai" or relax definitely cant be used with the riding we were doing yesterday. The only time the word could be applied is the breaks we took in between the mountains.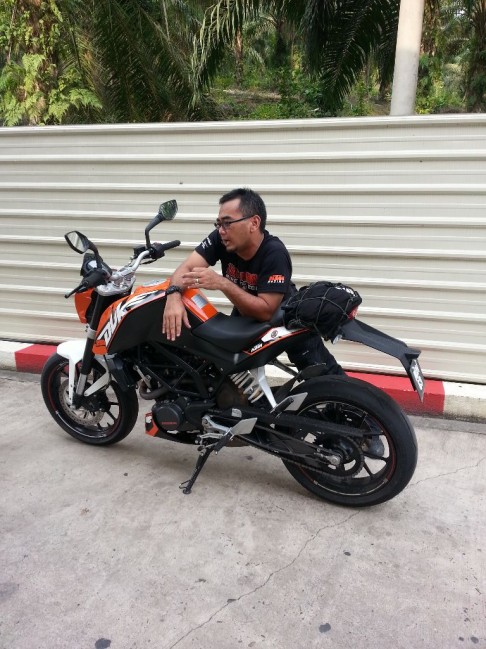 The roads covered yesterday could simply be from one end of the spectrum to the other as we went for the fast sweeping wide Karak Highway to the narrow and tight turning roads towards and after Fraser's hill, a short "normal" B road as we head towards Sungai Koyan and the heavenly road full of sweeping corners up towards Ringlet.
For some this would be good enough to call it a ride and go home, but we're off to the next "mountain in about an hour or so. More updates by the end of today.