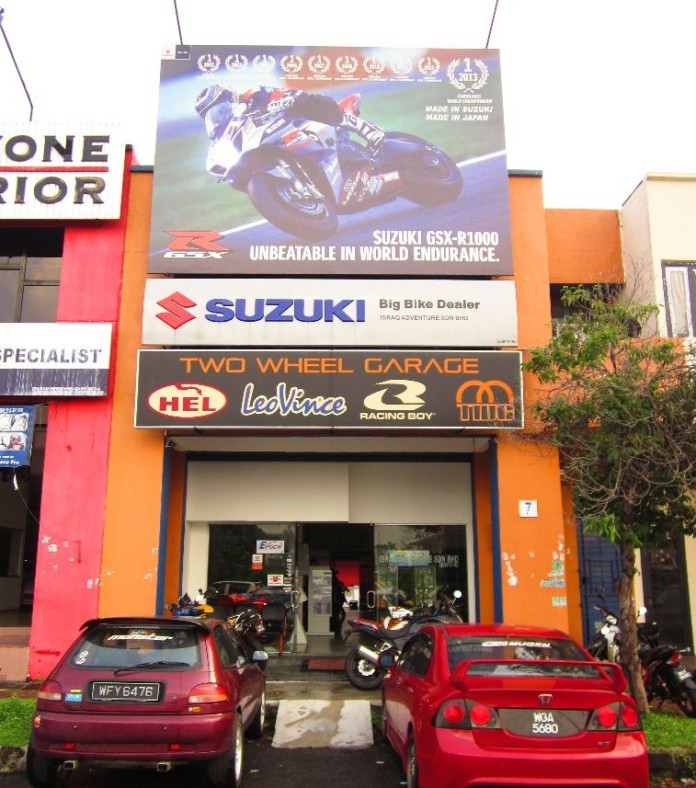 Bike warranty expired? Looking for somewhere a bit more affordable? The bike shop near your place treats your big bike like a cubcai with "cincai" work? Well maybe you can try out Two Wheel Garage (TWG) in Glenmarie, Shah Alam.
Though just four years since it was established back in 2010, TWG have gone a long way from just another bike workshop to one of the highly recommended bike garage in the industry.
According to TWG Director, Hafiz Mohamad, the garage caters to all bikes, any make or model but somehow they are more popular amongst the BMW owners. "Apart from the garage, the other side of the business is being the technical side of a racing team participating in the Malaysian Super Series (MSS). And in that race series the bike that we work on is a BMW and I guess the bikers assume we specialize in BMW from that," said Hafiz.
"While partially true, we also cater to a wide range of bikes which our mechanics are trained to handle." From simple servicing to major overhaul or repair, you can even change tyres or fit performance parts at TWG. They also carry a few performance parts like brakes and exhaust systems.
"We don't specialize in any specific aftermarket brands but we do try to cater to the customer's needs and request." And business have been so good that they are expanding the garage section at the back as the current floor size is getting inadequate to deal with the increasing number of customers.
TWG also deals with used and recon bikes, however they are slowing down on that as they are expanding the showroom for Suzuki bikes since they became one of the official dealer for that brand.
But the real reason we noticed what makes customers come again and again is that apart from the good level of workmanship and professionalism, TWG is also one of the friendly bike garage we have visited. From the mechanics to the guy you will be dealing with, Bob. All nice people especially Bob, be extra nice to him and he might even cook you his special "keropok lekor" that he keeps for special days.
For more more information, you can just drop by, just look for Poslaju Glenmarie and TWG is just two lots down.