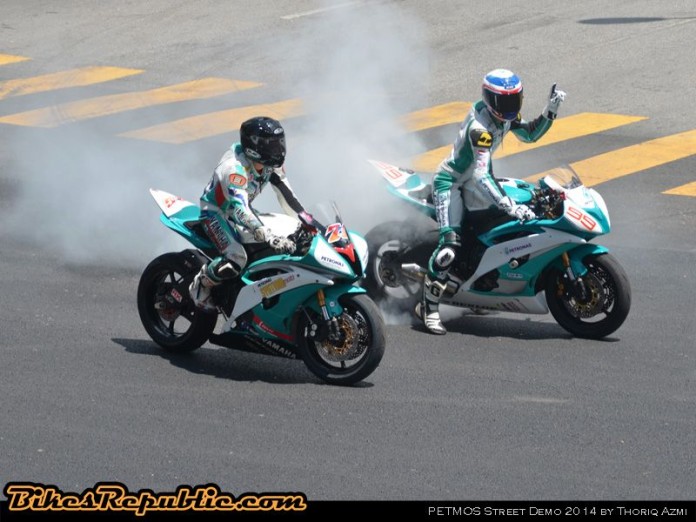 We've been wanting to post these up for a while, but as you would've guessed, all hands at BR were occupied for the recent Terengganu Bike Week 2014.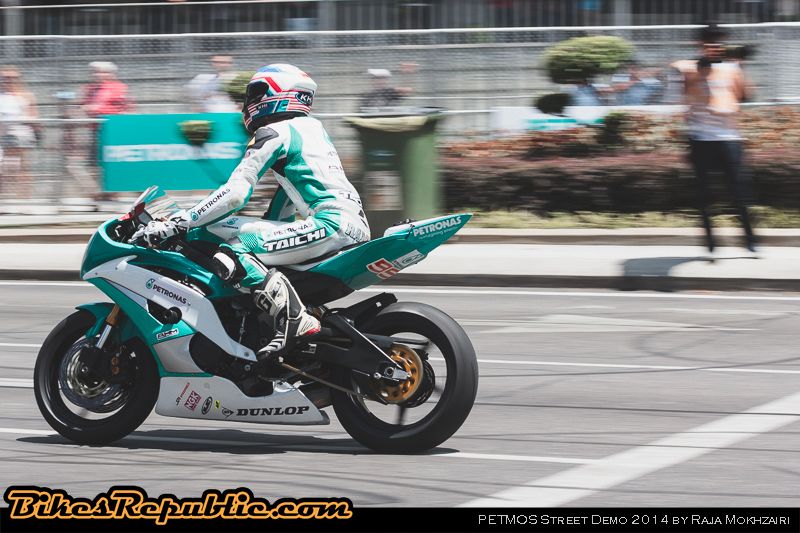 Nevertheless, if you missed out on the high-octane and action-packed 2014 Petronas Street Demo held on Sunday, March 23, here are some of the two-wheeled action that took place in pictures.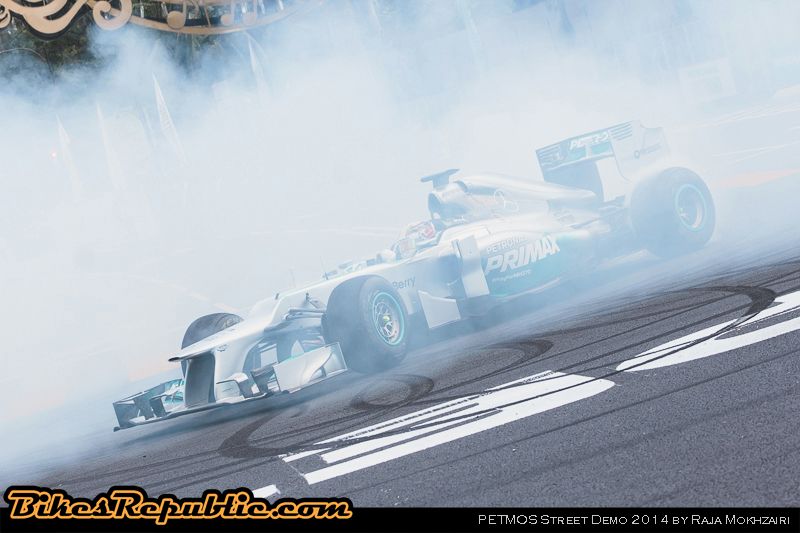 As always, our friends at Petronas Motorsports (PETMOS) annually hold a street demo along Jalan Ampang infront of KLCC, leading up to the annual Malaysian Formula 1 Grand Prix race. While the star of the show may have been the Petronas Mercedes AMG F1 car, its superstar drivers Nico Rosberg and Lewis Hamilton, as well as the debut on a Mercedes AMG DTM race car, PETMOS also rolled out its entire two-wheeled racing arsenal.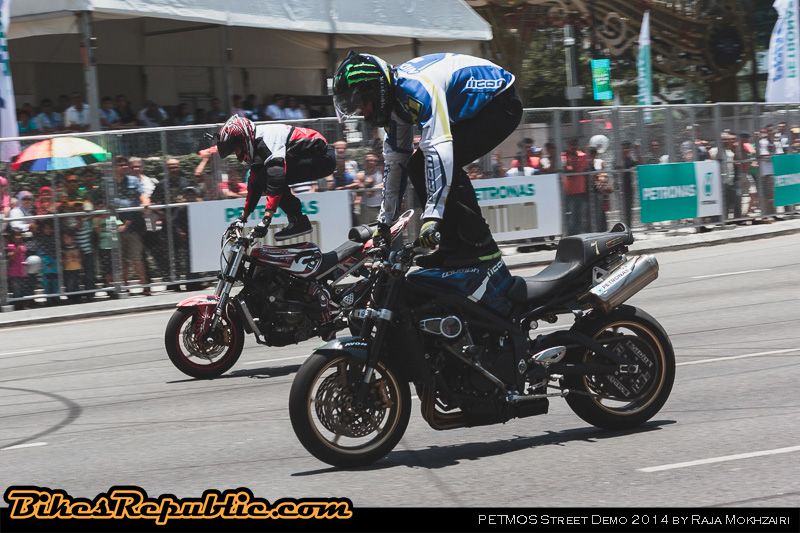 Minus the absence of its Petronas Raceline Malaysia Moto2 team and rider Hafizh Syahrin, PETMOS still put on quite a show. The assemble comprised of a pair of American freestyle stunt riders Aaron Twite and Nick "Apex" Brocha. Following them were Petronas' Cub Prix troupe that held a 'mock' race-start – a sign of the boys' anxiousness to start the 2014 Cub Prix season. But the highlight of the green oil brand's two-wheeled arsenal was its Asia Road Racing squad and its Yamaha R1 and R6 track bikes.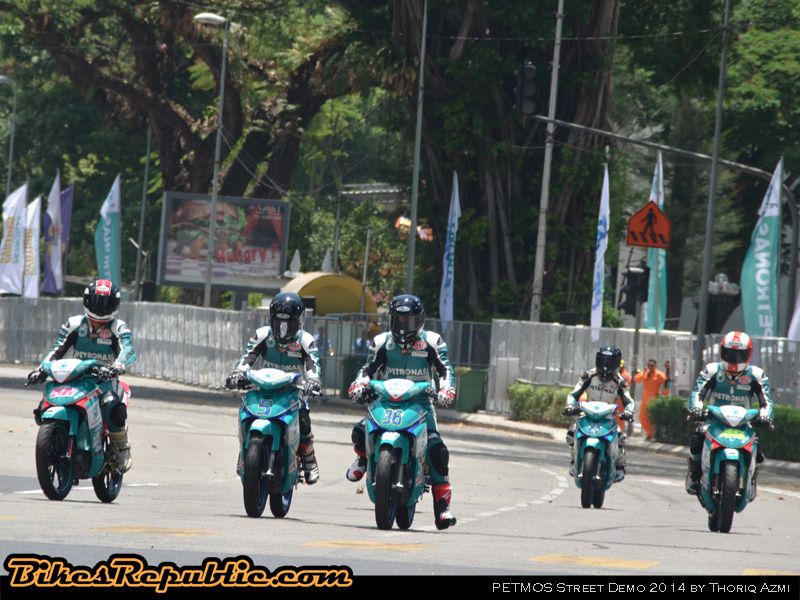 Words do little to describe the excitement created by the affair. Enjoy the full gallery below.
Petmos Street Demo 2014