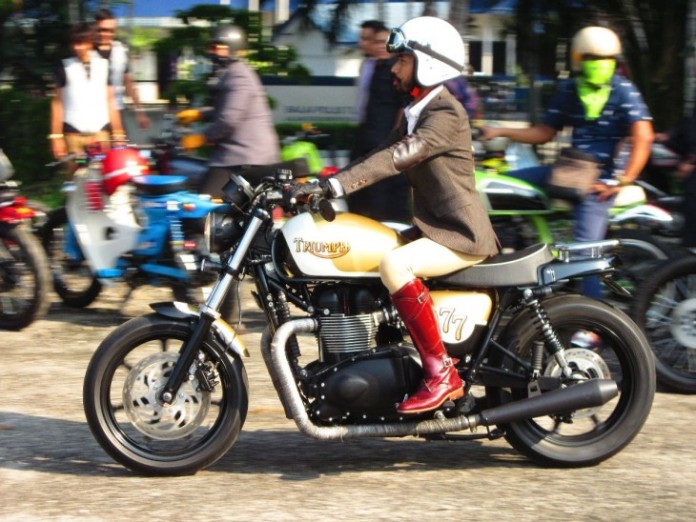 Men of moustache and their "cohorts" were out on force on Sunday morning as they rode around the city of Kuala Lumpur for the Distinguished Gentleman's Ride (DGR)2014.
What started in UK, the Distinguished Gentleman's Ride is an annual ride was first mooted to cast away the negative image bikers are associated with by all dressed up gentlemanly and riding classic or retro bikes. It went on to also become the support ride for testicular cancer research donation drive.
Malaysia is one of the 50 cities all over the world that joins in the DGR. No official numbers were released yet but it is safe to say that easily more than 300 bikers came to show support on that Sunday morning.
The ride started at about 9.30 from the Stadium Merdeka car park heading to the National Monument before a short break at Dataran Merdeka.
The group then moved on to pass by the Pavilion and then to the iconic A&W restaurant in Petaling Jaya and finally ending late afternoon at the Sawarabina restaurant on Jalan Semarak.
It was quite a convoy to watch pass by with bikes ranging from the classic Ducatis, a lot Japanese classics to the new but retro bikes like the Triumph Bonevile and Vespa.