A seemingly production-ready Triumph Rocket 3 GT was spotted in Croatia.

Many asked if there will be a regular version of the Triumph Rocket 3 following the launch of the Rocket 3 TFC.

The regular model looks pretty good, too!
An MCN UK reader spotted a seemingly production ready new Rocket 3 in Croatia and sent this picture in. And oh my, does it look good!
The Triumph Rocket 3 launched last week was the limited-edition Rocket 3 TFC (Triumph Factory Custom). But many wondered if there will be a new "regular" Rocket 3.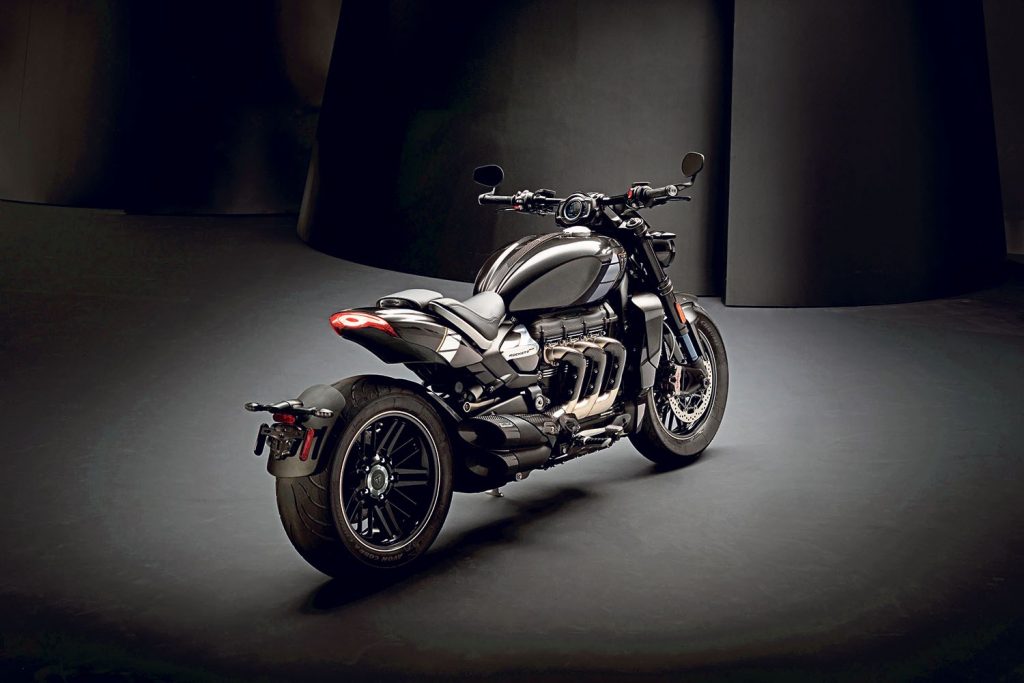 "Regular" doesn't necessarily mean bland. Not in this case anyway.
Apart from the Rocket 3 TFC, we also wondered if the styling will be updated for the new bike or if Triumph wanted to remain with the old, if not archaic, styling. Well, looks like the new design is really good!
The rear wheel looks awesome with the single-sided swingarm; those exhaust pipe tips alludes to a big bore engine that they serve; the seat unit has been redone along with the addition of a chrome strip underneath; the side covers are thoroughly modern. Even the fuel tank looks good with the knee recesses and beautiful paint treatment. The three exhaust headers coming out the side gives the illusion of the ribs on a beast. But look at that front fork and its massive stanchion! The monobloc brake caliper looks like a Brembo Stylema, used on the TFC variant and first on the Ducati Panigale V4.
The Rocket 3 TFC's 2458cc engine is rated at 167 hp and 221 Nm of torque. Will the Rocket 3 GT's engine produce the same? Most probably.
Source and picture: Igor Skunca for MCN UK