Another patent for the new Suzuki Hayabusa was leaked online.

It shows an engine similar to the old model, but rumors say it will get a capacity boost.

The new bike may be introduced as a 2021 model.
Many fans of the Suzuki Hayabusa almost cried when the factory announced that they've stopped production of the model.
But every cloud has a silver lining and many speculated that Suzuki will debut a new Hayabusa soon. It sure seems to be headed in that direction the patents have been leaked online.
The picture shows the second patent to surface.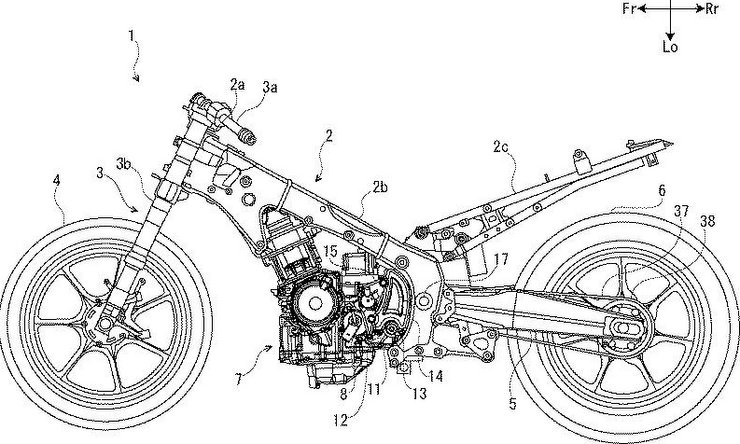 It shows that the bike will retain the twin aluminium spar frame, albeit one which looks smaller and lighter than its predecessor.
The engine looks identical to the old 1340cc inline-Four but is rumored to receive a capacity boost and reworked cylinder head. The bottom end of the engine looks the same – possibly retained from the old bike. The drawings also revealed a new emission-friendly exhaust system.
But BikeSocial pointed out that an earlier patent described an electronically-controlled semi-automatic gearbox while this second patent mentions a clutch lever operated manual transmission, instead. Does that mean two versions of the future Hayabusa? As in one with a semi-auto and another with a manual gearbox?
The question of how the bike will look like hasn't been answered yet. Maybe we could see the prototype later, but it should debut as a 2021 model.
Source: BikeSocial