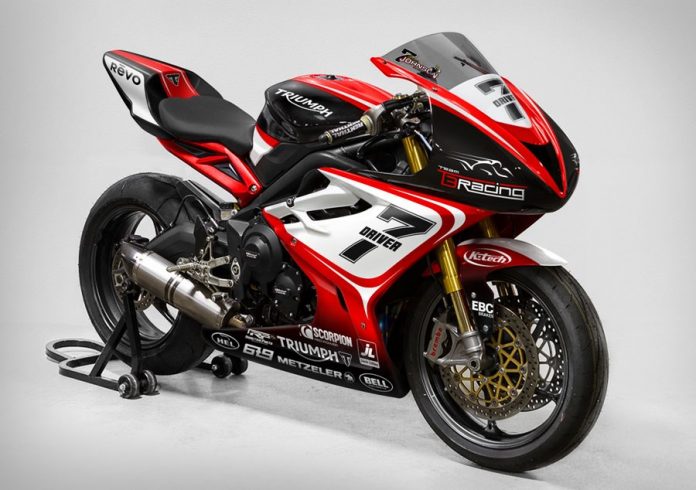 There have been whispers in the industry for many months now, and some dealers have even known about it for a few months already, but it has just been officially made official – Triumph motorcycles will be the exclusive engine supplier to the FIM Moto2 World Championship beginning 2019.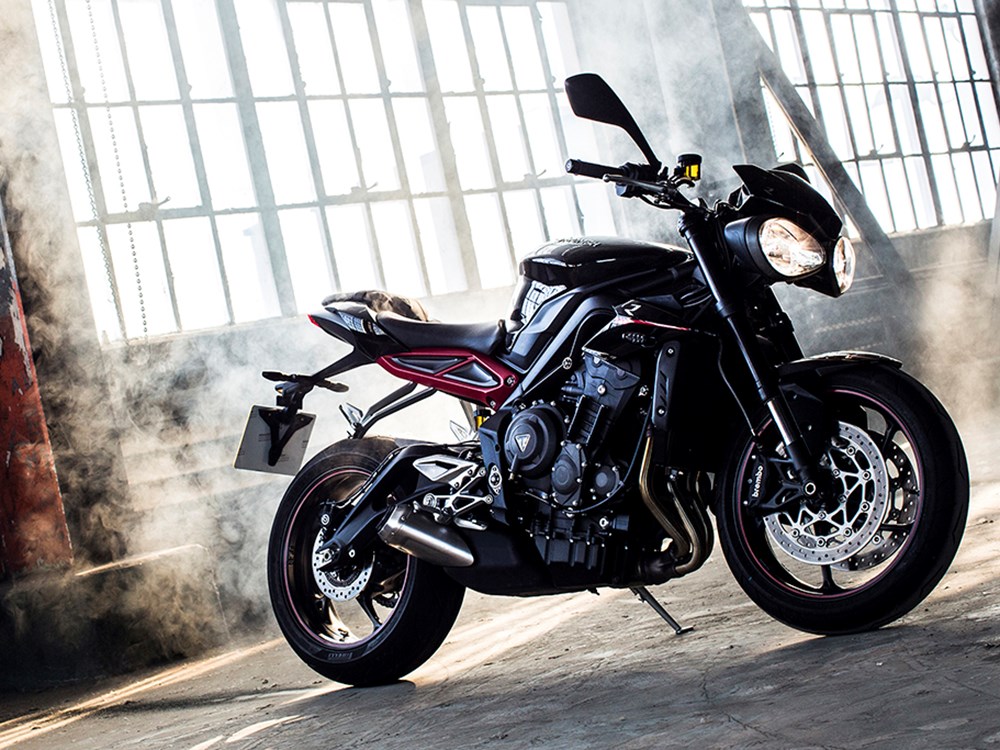 The British motorcycle maker has signed a three-year contract with Dorna, the commercial rights holder of MotoGP, to supply a race-tuned 765cc triple cylinder engine based on the same engine as the all-new 2017 Triumph Street Triple.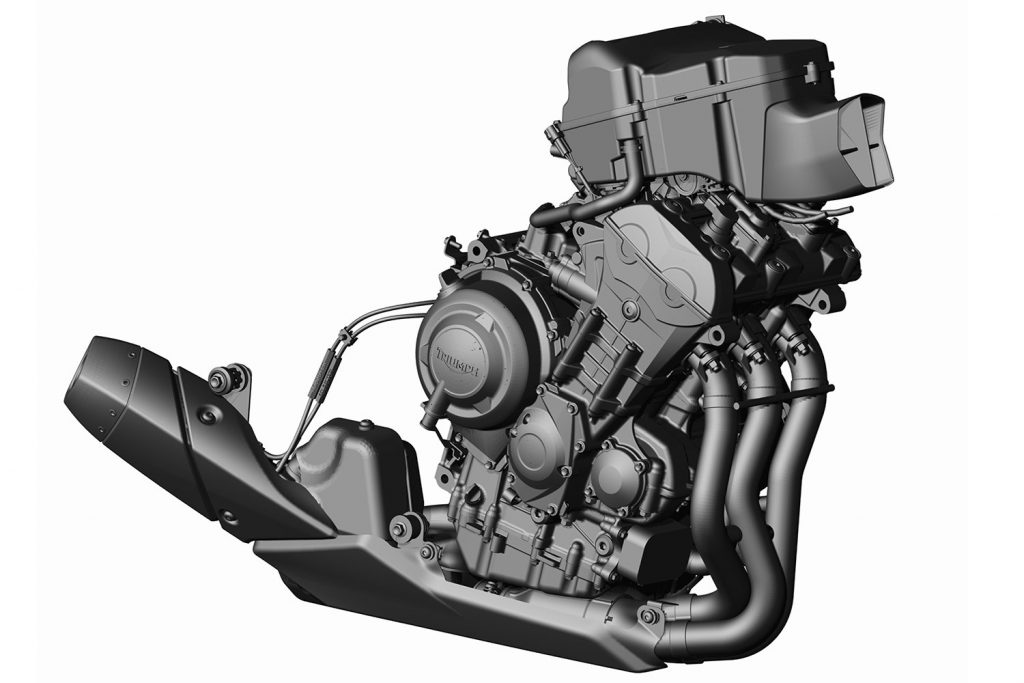 The engine is based on the race-winning Daytona 675R which has already proven itself with Supersport wins at the Isle of Man TT, Daytona 200 and British Supersport Championships in 2014 and in 2015.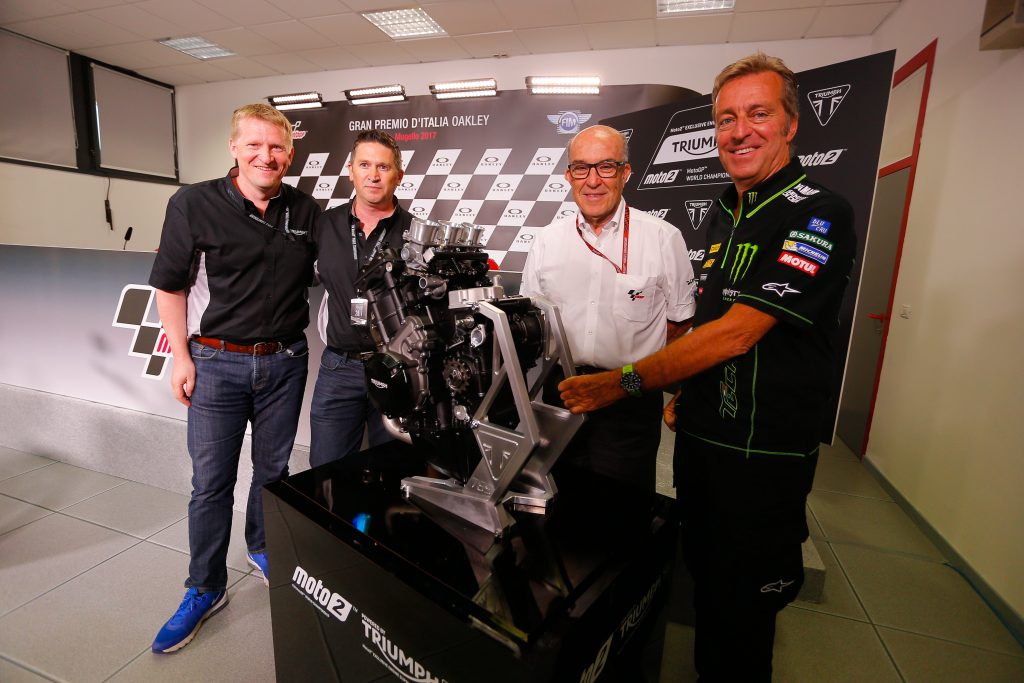 The engine has been re-developed with the following modifications:
• Modified cylinder head with revised inlet and exhaust ports for optimised gas flow
• Titanium valves and stiffer valve springs for increased rpm
• Low Output race kit alternator for reduced inertia
• Taller 1st gear ratio
• Race developed slipper clutch which will be tuneable
• Specific race ECU; which will be
• Revised engine covers for reduced width
• Different sump to allow for improved header run
The engine which will be used in Moto2 however has been further developed to allow it to 'breathe' more freely and rev harder than the production bike, increasing overall performance. There are other classified updates to to specifically adapt the engine for race use.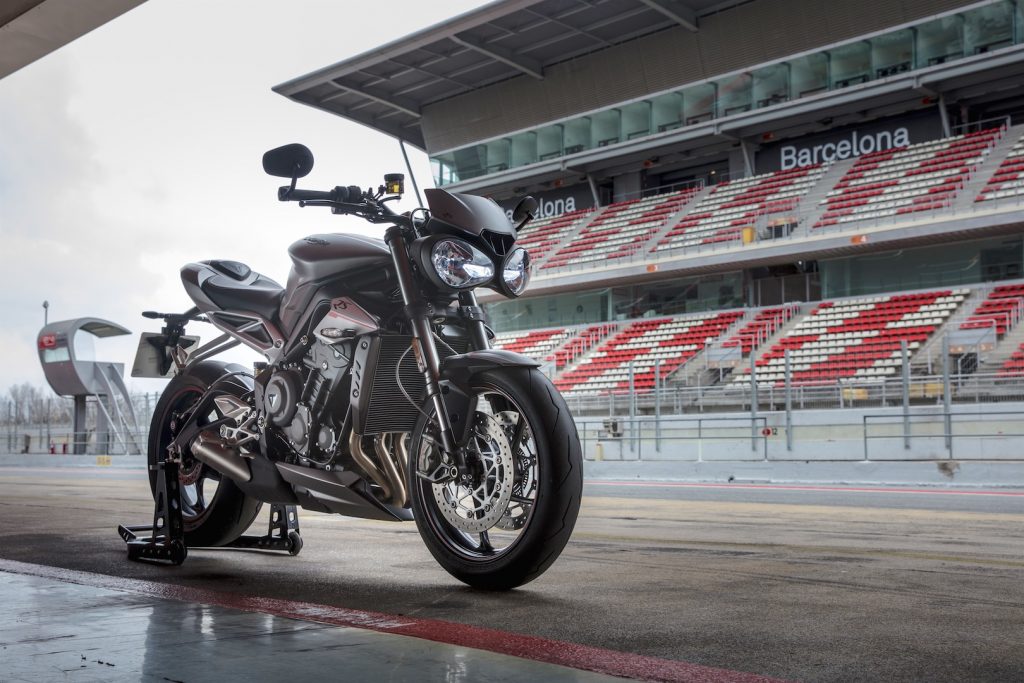 This is fantastic news for current owners and fans as it brings the British marque up to the same level as some of the most iconic engine makers like Ducati, Honda and Yamaha. The engine has already been proven to be powerful and reliable, and with this, you can expect every Triumph motorcycle to come out of the factory to have some racing pedigree.