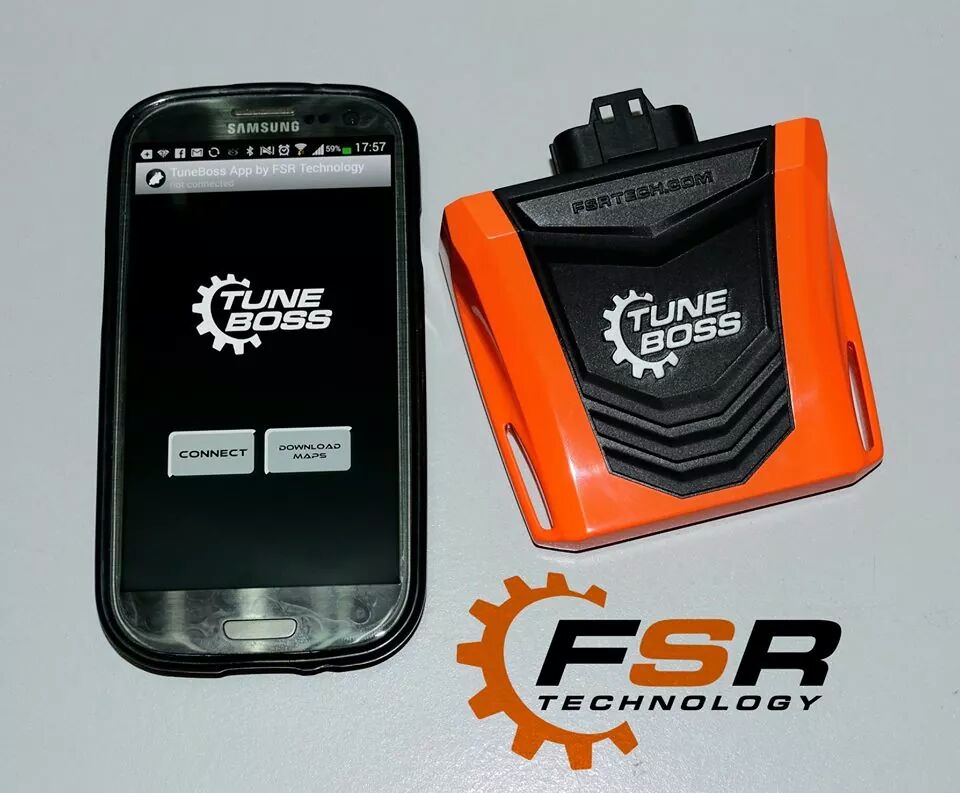 The guys in FSR Technology are real teasers, last week they released a picture and some information on their FB page about a standalone programmable ecu called Tuneboss for the Yamaha FZ150i and Lagenda.
Yesterday they were at it again but this time even worst, posting a picture of the Tuneboss and an android phone next to it which had what looks like an app to connect to the Tuneboss wirelessly and thats it.
Now the boys are a bit tight lip about releasing more information than what they already have right now, before the actual launch which is in a few weeks. But luckily we have our ways to get more info, unconfirmed of course as its not directly form FSR Technology themselves but close enough. Never underestimate the power of "teh tarik". You just have to love Malaysians, we're so easy that way.
So far from what we can gather is that users can connect to the Tuneboss wirelessly to their android phone for wireless tuning capability, even the full tuning app on the pc will be using the same wireless connection. But not mentioned is what type of wireless which could eitherbe Bluetooth or wifi.
The phone app will have fuel, ignition, rpm limiter adjustment, including advanced diagnostics which means, theres no need to look at the silly blinking engine light like on the original factory diagnostic tool, it will tell you exactly what the problem is.
Thats it for now, or until FSR Technology do another teaser before the launch.