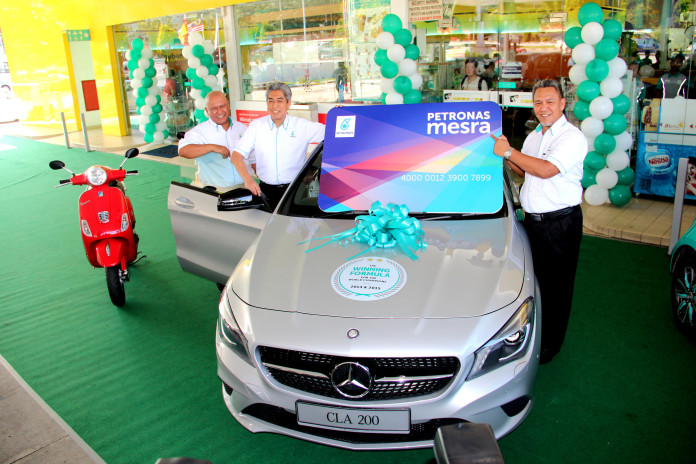 Stand a chance to win yourself a brand new Vespa with Petronas in its latest Mesra Kad 'Pump and Win' campaign.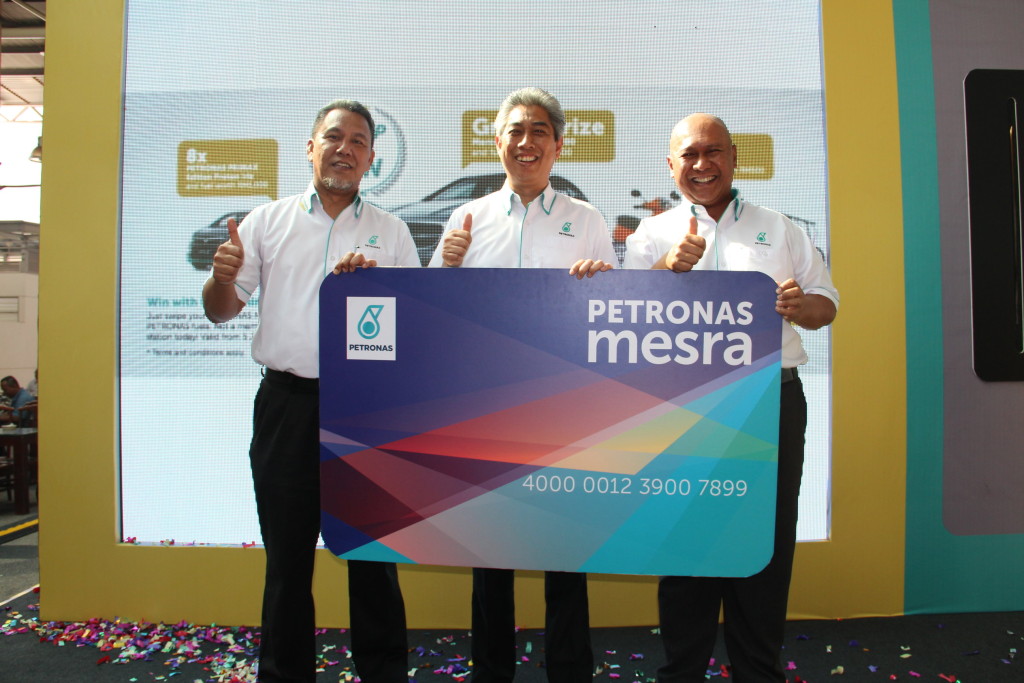 National oil firm Petronas is kicking off the New Year with a bang for its Mesra Kad members. Earlier today, the firm launched its latest 'Pump and Win' campaign in one of its key stations located in Ampang, and it is opened exclusively to all of its Mesra Kad holders.
Up for grabs in this campaign are exclusive prizes such as a brand new Mercedes-Benz CLA200 grand prize, eight customised Proton Iriz hatchbacks, as well as 16 classy Piaggio Vespa and 16 nifty JAVA foldable bikes – the latter two meant to entice its two-wheeled consumers. Both the Vespa and foldable bikes will be given out as weekly prizes throughout the campaign period.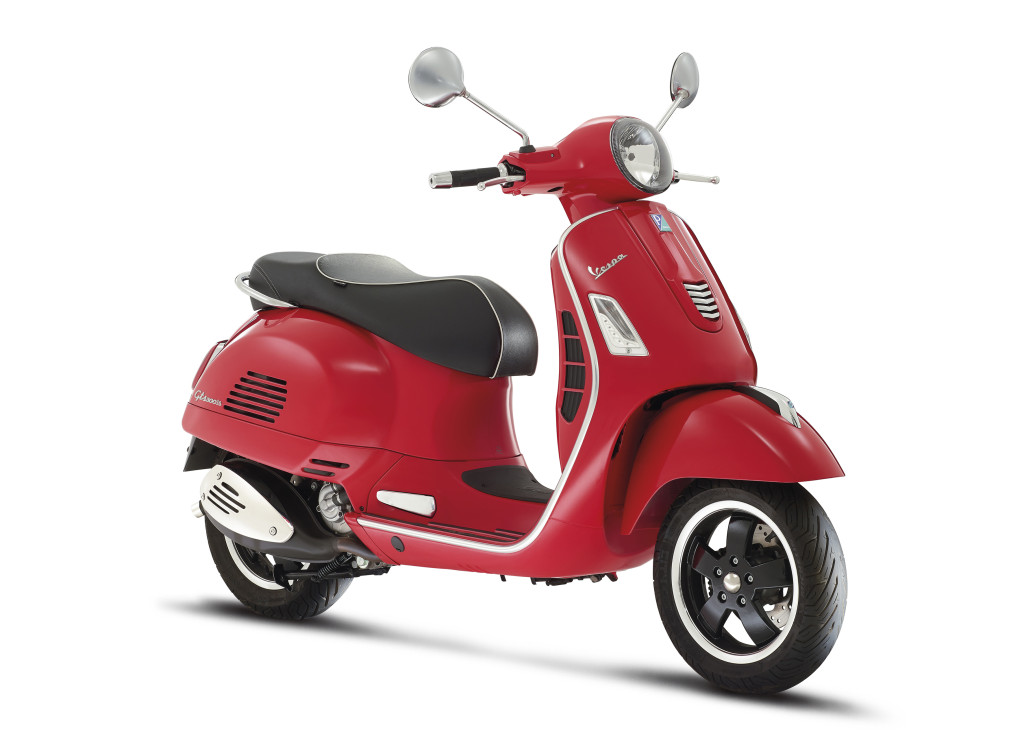 Additionally, winners of the Mercedes-Benz CLA200, Proton Iriz and Piaggio Vespa prizes will also receive RM1,000 and RM500 free fuel respectively while 1,600 consolation prize winners will receive 3,000 Mesra points.
The campaign is opened exclusively to all Mesra Kad holders at all participating Petronas stations nationwide. To enter, just spend a minimum of RM40 on Petronas fuels (Primax 97, Primax 95 or Dynamic Diesel) at any Petronas station in a single transaction and swipe your Mesra Kad during payment.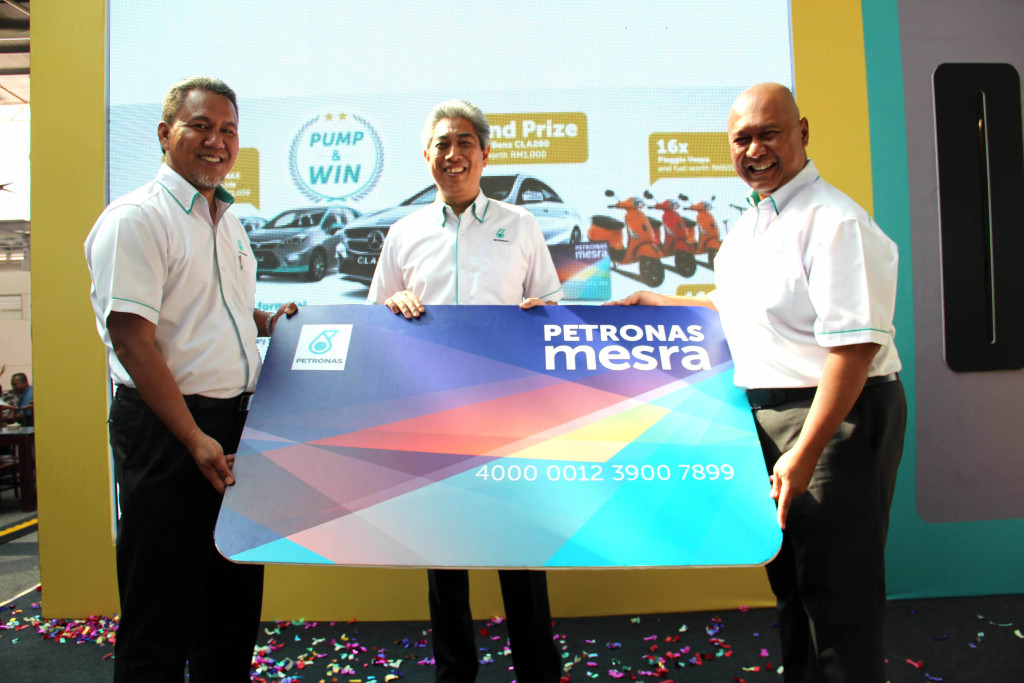 This new Petronas 'Pump and Win' campaign will run from Jan 5 until Feb 29. More information as well as contest terms and regulations can be obtained by visiting mymesra.com.my.
(Images courtesy of Petronas Dagangan)
(Vespa image lifted from Vespa Malaysia)