Valentino Rossi meets the Yamaha Motobot for the first time ahead of planned duel.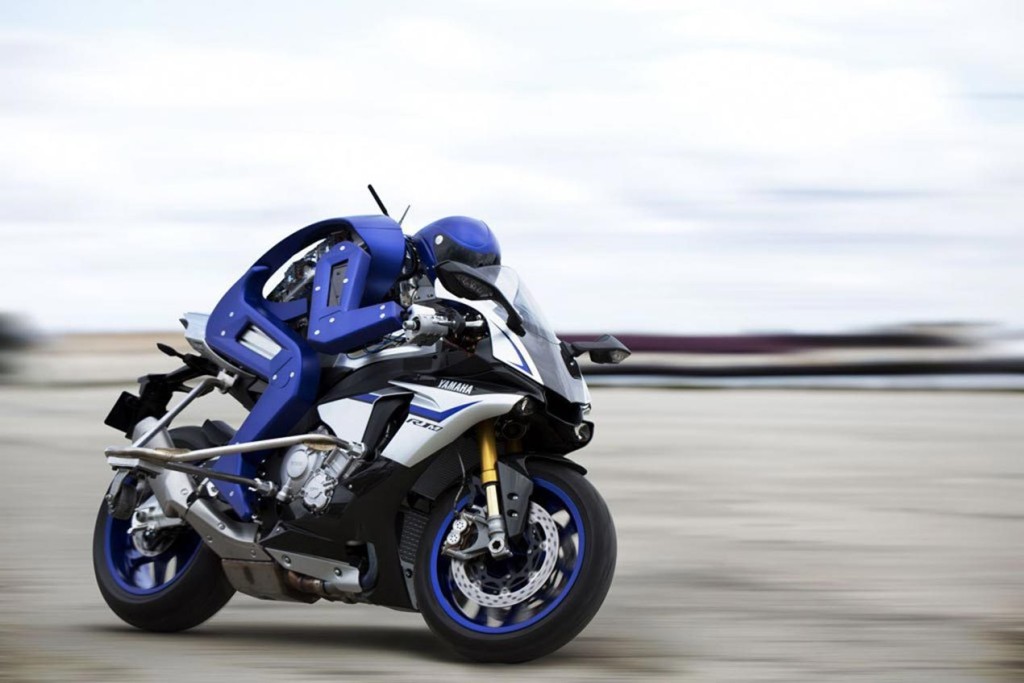 Yamaha made headlines late last year when it revealed the Yamaha Motobot autonomous riding robot for the world to marvel in. And the mighty Japanese firm didn't develop the humanoid-looking robot for show either as it plans to pit it against Valentino Rossi on track very soon.
Motobot was developed as a platform for Yamaha to develop autonomous riding technologies for the near future. The robot was designed, built and adapted onto the firm's flagship YZF-R1M superbike. For now, Motobot's only ability is riding, explaining why it features a pair of 'training wheels' plus deployable parking stilts when it isn't on the move.
Having attained the ability to navigate a racing circuit on its own, Yamaha recently demonstrated the Motobot to its intended human opponent, who is none other than Movistar Yamaha Factory Racing team rider and MotoGP superstar Valentino Rossi.
In the featured video above, wecan see that 'The Doctor' Rossi appeared impressed when he first saw Motobot charging down at high speeds on a race track. The Italian MotoGP superstar then had a moment to have a closer view of Motobot before taking another YZF-R1M out himself to show the machine a thing or two.
Through Motobot, Yamaha is breaking new grounds as it not only has a superior answer to rivals Honda and its ASIMO droid, the firm has literally broken new grounds as far as two-wheeled autonomous vehicles are concerned. Self-riding bikes are coming in the near future and it starts with the Yamaha Motobot.
Check out the featured video as well as the initial launch video posted above and marvel at what the future could look like.
Sources: AutoEvolution / Asphaltandrubber